Fans of Adventure Time have a lot to be excited about lately. With three of the four specials having aired on HBO's streaming service to rave reviews (the fourth special Wizard City doesn't have a release date yet), it is no surprise to anyone that HBO is demanding more in the universe, or should we say multiverse, of Adventure Time. Only this time, the series will focus on Finn's and Jake's opposites, Fionna and Cake. Here is the official premise of the spinoff featuring these two:
"with the help of the former Ice King, Simon Petrikov — embark on a multiverse-hopping adventure and journey of self-discovery.

All the while a powerful new antagonist, determined to track them down and erase them from existence, lurks in the shadows."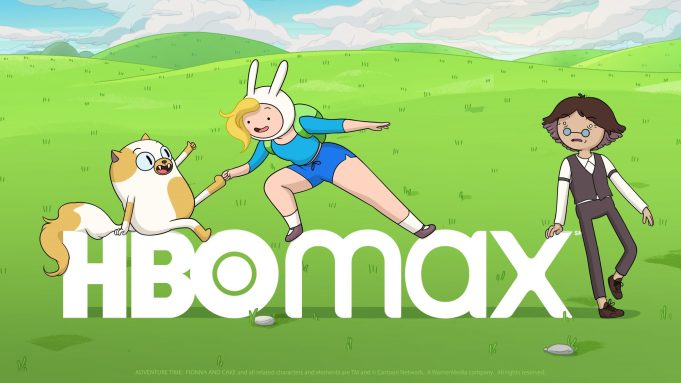 This new series, tentatively titled 'Fionna and Cake', will deliver 10-episodes to start (no word on whether or not its a limited series or if the show is planning multiple seasons with these characters) but it sounds like there has been enough fan support to explore the many universes within Adventure Time which contain countless unique and original characters and interesting storylines to support them. To further the news, Billy Wee, the Senior VP of Comedy and Original Animation over at HBO Max had this to say:
"Adventure Time truly broke the mold and earned legions of passionate fans in the process.

We are thrilled to partner with our friends at Cartoon Network Studios to continue innovating and expanding the Adventure Time universe with this world-class team."
The original series finale "Come Along With Me" debuted on September 3, 2018, but the first three specials, BMO (which was released on June 25, 2020), Obsidian (released on November 19, 2020), and Together Again (released on May 20, 2021), and the fourth and Final 'Wizard City' is likely to debut before the year is up but no confirmation on a release date has been provided. However, considering the success of all this, it is likely that more stories will follow after the first ten episodes of Fionna and Cake run its course, whenever that is. We believe this after the President of Warner Bros. Animation and Cartoon Network Studios, Sam Register, had this to say about it:
"Adventure Time broke boundaries and was a shining example of how impactful animated storytelling can be.

We are excited to partner with HBO Max to carry that tradition on to new heights, lands, and magical worlds."
Fionna and Cake comes to HBO Max exclusively sometime in the future. No release date or target was stated.