Adventure Time fans are in for a real treat as official art for the upcoming special, Wizard City, has been revealed at SDCC's "At Home" event. Coming exclusively to HBO Max, Wizard City is a single and final entry in the Distant Lands multi-part special ordered for HBO's streaming service. Each of the stories revolves around untold tales or stories in the Adventure Time universe with Wizard City originally planned as the third of the four specials but was switched with "Together Again" becoming the third entry that debuted in May of 2021.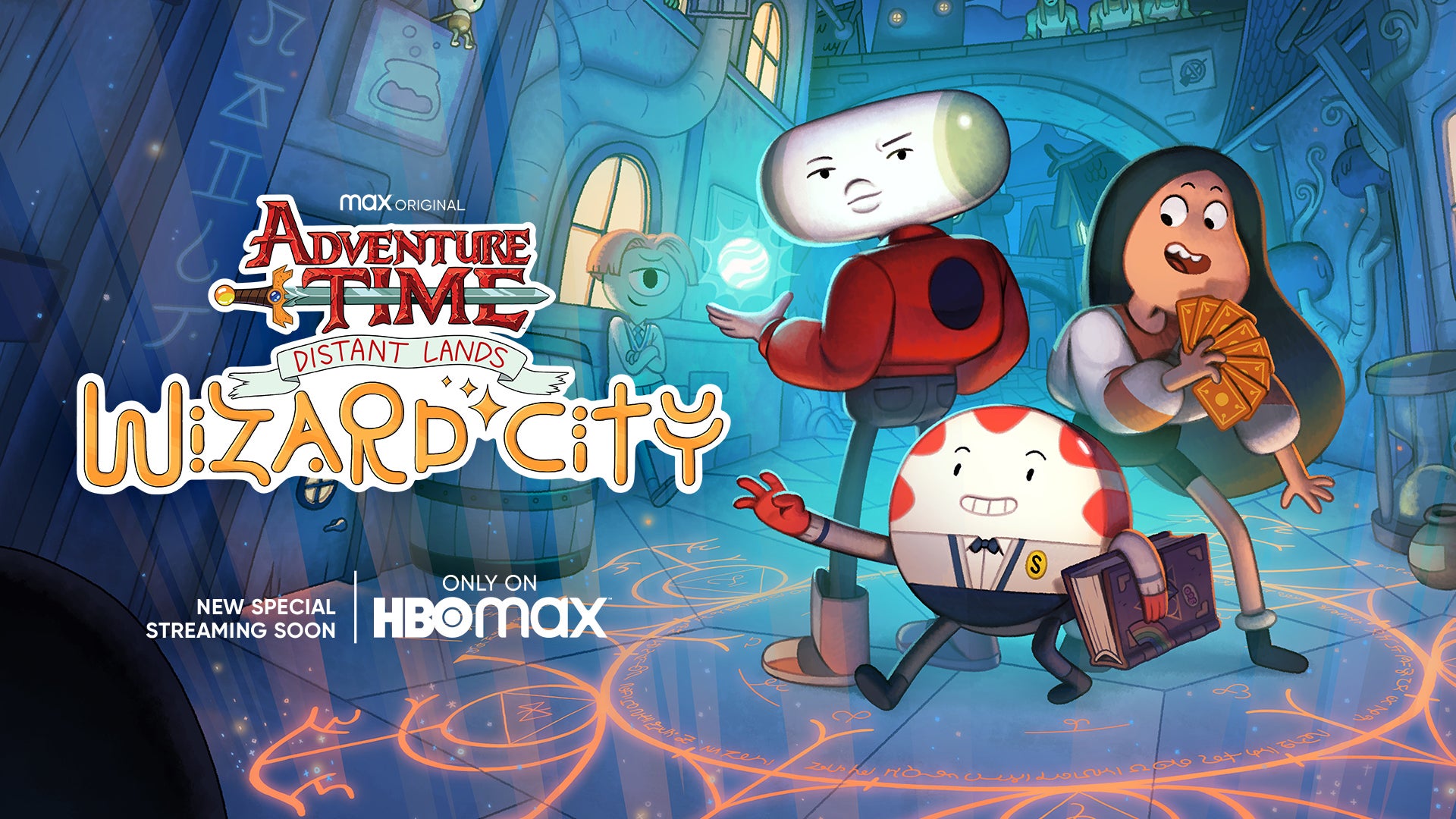 The story of Wizard City features Peppermint Buttler as he comes to terms with his past while studying at a campus in the city of magic. After some unsavory events come about, Peps is a suspect and has to provide his innocence. Also featured in the artwork is Abracadaniel and a couple of other curious characters, one of which looks to be shady in the shadows of the background.
No release date has been provided on the final episode of the four-part special and while it has been great to see the characters return once again, it will suck to also have to say goodbye once more. The series finale "Come Along With Me" debuted on September 3, 2018, but the first three specials, BMO (which was released on June 25, 2020), Obsidian (released on November 19, 2020), and Together Again (released on May 20, 2021) have made it easier since the show ended three years ago.
Adventure Time is one of those rare franchises that has a special place in our hearts and one we will never try to replace with something else. You can check out Adventure Time on Hulu and the other specials exclusively on HBO Max along with Wizard City when it comes out, presumably some time next year.