Get ready for a thrilling new isekai anime experience! HIDIVE, the popular streaming service, has just announced a fantastic addition to their Winter 2024 lineup. Brace yourself for the exclusive simulcast series, "My Instant Death Ability Is Overpowered" (full title: "My Instant Death Ability Is So Overpowered, No One in This Other World Stands a Chance Against Me!").
"My Instant Death Ability Is Overpowered" is a fantasy adventure TV show, adapted from the beloved isekai novel originally penned by Tsuyoshi Fujitaka and illustrated by Chisato Naruse. The story also found life in a manga serialization by Hanamaru Nanto. This anime is the latest jewel in the crown of anime TV series secured through Sentai Filmworks' multi-year partnership with Mainichi Broadcasting System (MBS), announced earlier this year.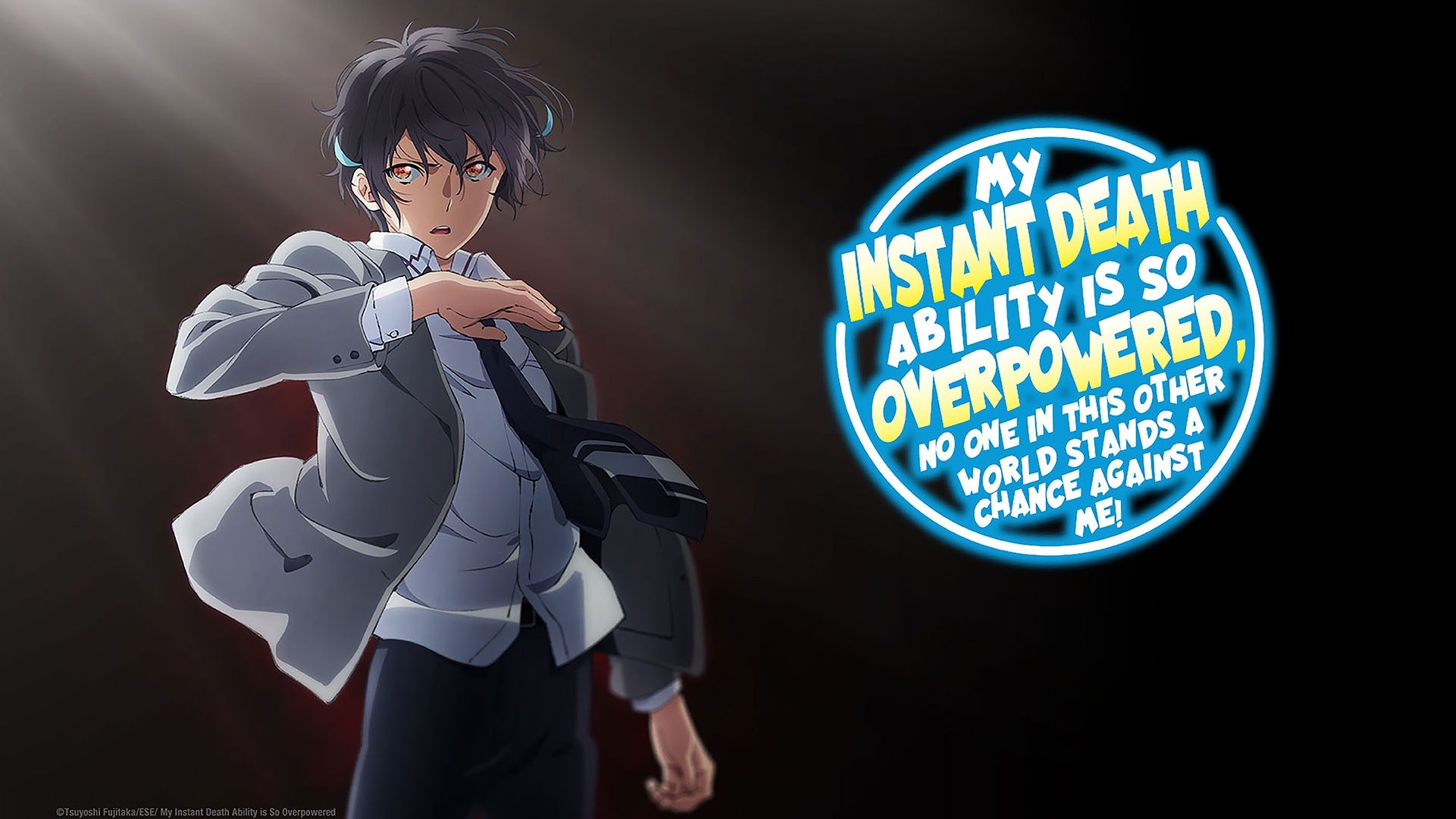 HIDIVE is all set to host the North American premiere of "My Instant Death Ability Is Overpowered Episode 1" at Anime NYC in New York City on November 17, giving fans a chance to experience it firsthand.
John Ledford, President of HIDIVE, expressed his excitement about bringing "My Instant Death Ability Is Overpowered" as an exclusive simulcast series to fans during the upcoming Winter 2024 season. He emphasized that this is just one example of the high-quality anime content obtained from MBS, hinting at more exciting titles in the future as part of Sentai's multi-year agreement.
The story kicks off with Yogiri Takatou waking up to absolute chaos and carnage during a school trip. He soon realizes that everyone in his class has been transported to another world, granted special powers by a mysterious Sage. Yogiri, however, missed out on this transformation, and he and a classmate are left as bait to distract a nearby dragon. Although Yogiri isn't too concerned about the prospect of dying, he decides to protect his companion. Why? Because he holds the incredible power to invoke Instant Death with just a single thought. The only catch is that he must stay awake long enough to use it.
"My Instant Death Ability Is Overpowered" is adapted from the Earth Star Comics series by Hanmaru Nanto, which is based on the original 2016 web novel and subsequent light novel series by Tsuyoshi Fujitaka, featuring illustrations by Chisato Naruse. The manga has a total of nine volumes and is available in English through J-Novel Club (digital) and Yen Press (print).
The anime adaptation is helmed by director Masakazu Hishida, with Yuzuru Aoba handling the writing. The production is in the capable hands of Okuruto Noboru Inc.