NYCC is underway and fans are abuzz about the panels filled with talent, reveals, and so much more. Perhaps one of the biggest attention grabbers is anything related to the manga/anime juggernaut, Dragon Ball (Z, Super, etc.), specifically the upcoming Super Hero movie which received some great coverage and debuted new footage that showed off some never-before-seen characters and a whole new artistic style for the film.
If you start the video at around 28m 55s, you will see the new footage which shows off the new animation style for the film which resembles a more CG look to it, somewhat similar and comparable to games like XenoVerse and Kakarot. Throughout the stream, the participants in the panel mentioned that some of the new characters we see, which are presumed to be villains, are associated or connected to the Red Ribbon Army.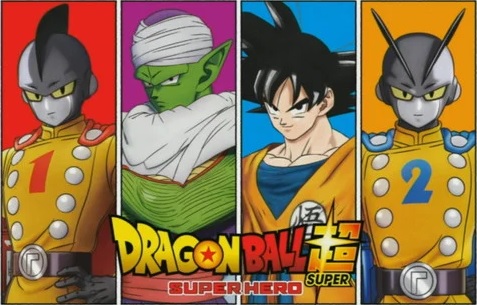 Dragon Ball Super Hero is the second DBS film for the franchise with the first being centered around a canon reboot of Broly, the Legendary Super Saiyan, who we are told has a presence in this film and has even been spotted by eagle-eyed viewers if you watch close enough. As to how much screen time he will have and what connection to the plot Broly will have is unknown.
Dragon Ball franchise creator and godfather Akira Toriyama had this to say of the movie:
"An all new movie since "Dragon Ball Super: Broly" is currently in the making!
Just like the previous movie, I'm heavily leading the story and dialogue production for another amazing film.
I really shouldn't talk too much about the plot yet, but be prepared for some extreme and entertaining bouts, which may feature an unexpected character.
We'll be charting through some unexplored territory in terms of the visual aesthetics to give the audience an amazing ride, so I hope everybody will look forward to the new movie!"
While we know the film is going to be heavily influenced by the "Superhero" aspect of having incredible abilities (hence the title of the film) but much of what that means exactly still remains a mystery.
Dragon Ball Super Hero is set to release in 2022 in Japan and will likely follow with an English dub and release some time after.