Doctor Who has found a new place to call home. 
[dropcap size=small]D[/dropcap]octor Who was getting quite comfortably settled in on Netflix in recent months. Everybody's favourite Time Lord was raking in the views, and many rejoiced in being able to watch the popular sci-fi TV show to their heart's content. 
But as with all good things, it came to an end. Doctor Who's rental period at Neflix drew to a close, and it was booted from the popular streaming platform; much to the chagrin of Whovian's everywhere.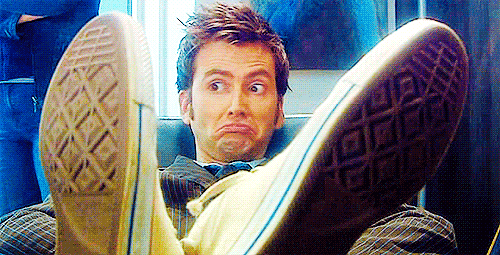 This story, however, has a happy ending. Homeless and sad, the TV show searched for new lodgings, and it wasn't long before it found Amazon Prime welcoming it with open arms. Hurrah! 
That's right, Amazon Prime announced in its March line-up that it's now allowing prime users to watch seasons 1 through 8 via their streaming video service, which can be snapped up for $99 a year along with other perks.
So if you were feeling pretty sore about the loss of the Doctor on Netflix, and you just can't live without seeing the sonic screwdriver work its magic, Amazon Prime is there to heal your wounds.  
Of course, if you can't subscribe to the service, most of the series are now available on DVD. It's always good to have another back-up plan, right? 
Doctor Who will be available to watch on Amazon Prime for US users March 1, 2016, and it's already available for those in the UK.