Keanu Reeves has had a very busy last few years. From appearing in video games, to multiple film sequels coming out such as Bill & Ted, John Wick, and even a new Matrix flick in the works, it now seems that the actor is finally ready to return to his role as the DC Comics's occult detective after more than 15 years.
Earlier this week, actor Peter Stormare shared a photo of himself from the original Constantine (2005) of which he played Lucifer. In the caption, he states plainly "Sequel in The Works" confirming that not only are we getting Constantine 2 but that he is clearly ready to return in the role of Lucifer.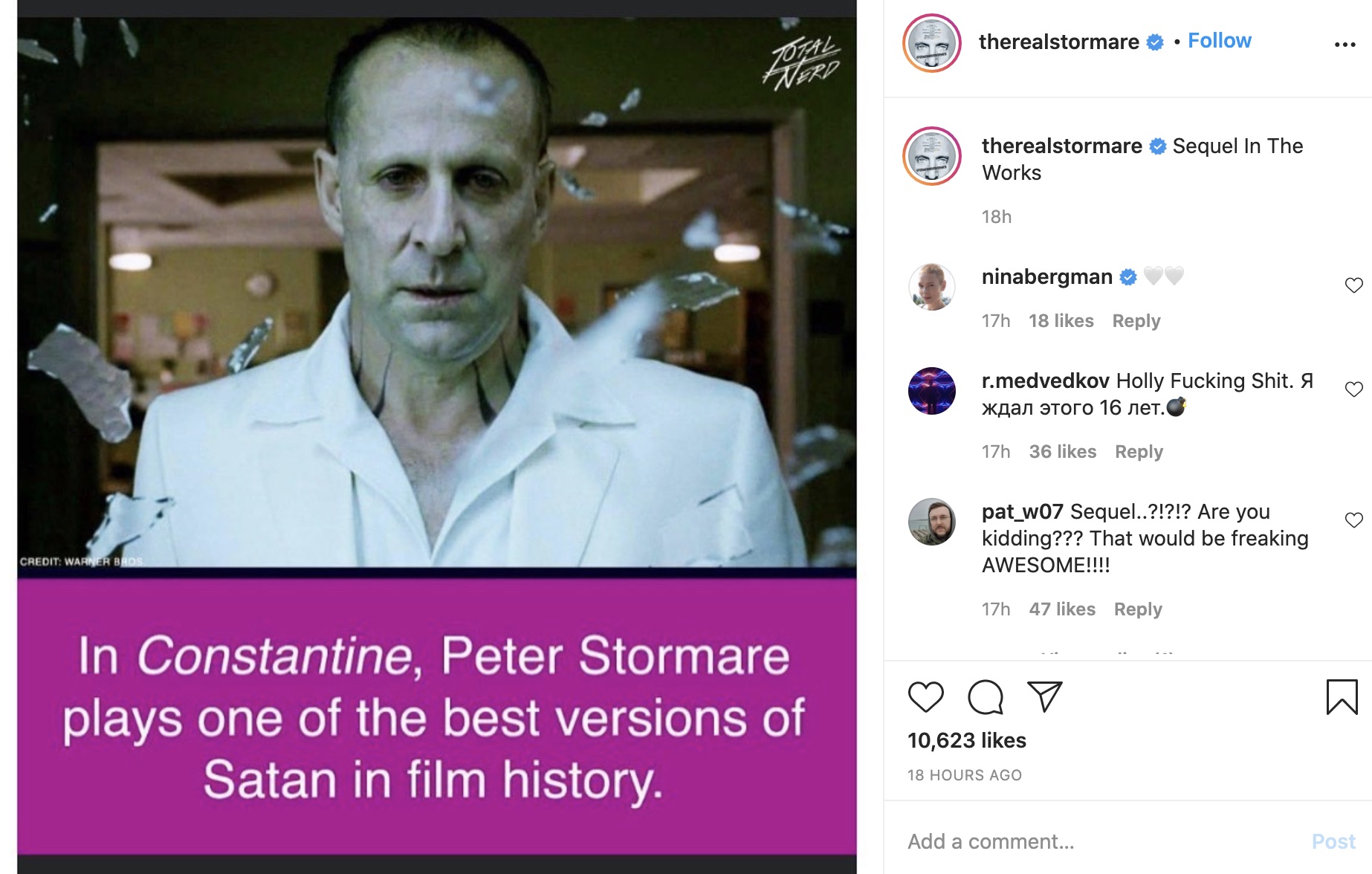 In more recent years, actor Matt Ryan has taken on the role of Constantine in the CW's smaller DC world(s) of the Arrowverse. The actor had his own show for Constantine that ran for 13 episodes from 2014-2015, which received fairly positive reviews from critics. However, the timeslot wasn't all that advantageous for the show and thus viewership wasn't steady enough to continue beyond the first season. The character was later picked up and used in multiple crossovers for the CW line of DC shows. Ryan has also voiced John Constantine in various DC animated movies as well.
Keanu Reeves' performance as Constantine was originally overlooked or even panned by some critics but over the years, the film received a lot more praise and support and even a sort of cult following.
For me personally, the 2005 film stands as one of my favorite comic book movies to date. And honestly, I never understood why anyone had anything negative to say about the film considering the visuals, acting, and writing were all top-notch. To each their own, I suppose.
The tone of the film was sharp, edgy, dark (you know, everything current DC films strive to be but constantly fail at), consisted of solid story-telling as well as excellent performances from an all-star cast including Reeves, Rachel Weisz, Shia LaBeouf, Tilda Swinton, Djimon Hounsou, Gavin Rossdale, and Peter Stormare, respectively. I had always hoped for a sequel and after fifteen long years, it seems it is finally happening. As for when we can expect Constantine 2, that hasn't been made clear.
Constantine 2 (working title) has no further details on casting, plot, or when production is set to begin. All we know is- it is happening and we are thrilled.