The Breaking Bad movie will be a sequel to the award-winning TV series
From reports that have been circling today regarding the rumoured Breaking Bad movie, we can now confirm that it is a rumour no longer! A Breaking Bad movie is coming, continuing the legacy of the multi award-winning TV series of the same name.
What's more, streaming giant Netflix will have first-run rights, meaning that Netflix will be the first to air the film before airing on AMC, who recently sold the series to Netflix to stream. 
The film is said to be a sequel focusing on the character Jesse Pinkman. Aaron Paul, who played Jesse Pinkman in the TV series, is confirmed to be coming back to reprise his role for the film. For his role in the series, which ran for five seasons, Aaron Paul won three Emmy awards for 'Outstanding Supporting Actor in a Drama Series'.
Also coming back for the film will be original creator of the Breaking Bad TV series, Vince Gilligan. It is reported that Gilligan will be writing, executive producing and directing the film. The film will be Gilligan's first project to come out of a three-year deal he has with Sony TV, which he signed back in July of last year.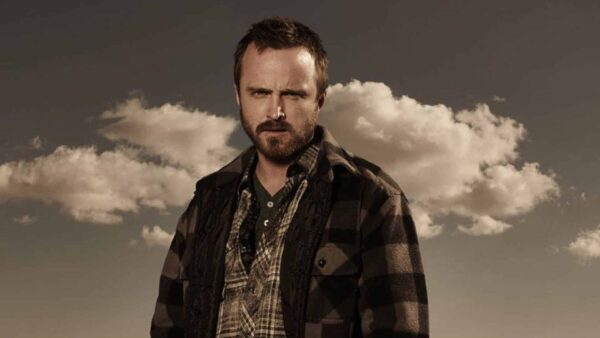 But what of Walter White himself, Bryan Cranston? Will be also be back for the film? Although his character died in the closing scene of the final season (*Ooops! Spoilers!*), Cranston expressed that he too would be keen to come back for the film. He spoke on The Dan Patrick Show about his love for the TV series and what he knows of the upcoming film, saying "I don't know if there's an appearance – flashbacks, flash forwards – but I'm excited about it because it's Breaking Bad and it was the greatest professional period of my life and I can't wait to see all those people again, even if I just come by to visit".
Cranston also commented on the finale of the TV series and how the film could tie up some loose ends, saying "It's a great story and there are a lot of people who felt that they wanted to see some kind of completion to some of these story lines that were left open [in the series finale]. This idea, from what I'm told, gets into those".
Further information about the film is expected to come out over the coming month. Understandably, the project is all very hush-hush, with a release date yet revealed. However, I'm sure we will all be waiting eagerly for the next sliver of information about the film to get our hands on.