Sometimes you stumble across a game that gives you a certain feeling of nostalgia that you haven't felt in ages. I'm not talking about the kind of nostalgia you'd get from playing a remastered version of a game like the Mass Effect series or Call of Duty: Modern Warfare. I'm talking about that rare nostalgia you get when one of your friends has a still-functioning N64 and you break out the Super Smash Bros. In Retrospect, an indie 2D Platformer from developer Paper Salamander Games based out of Toronto, does exactly that.
Within seconds of booting up the game, I was teleported back to the time when arcades were abundant and my grade school friends and I would spend our weekly allowance attempting to get the next high score on Galaga or Terminator. The music is incredibly niche and not the kind of sound you'll find in most games released these days.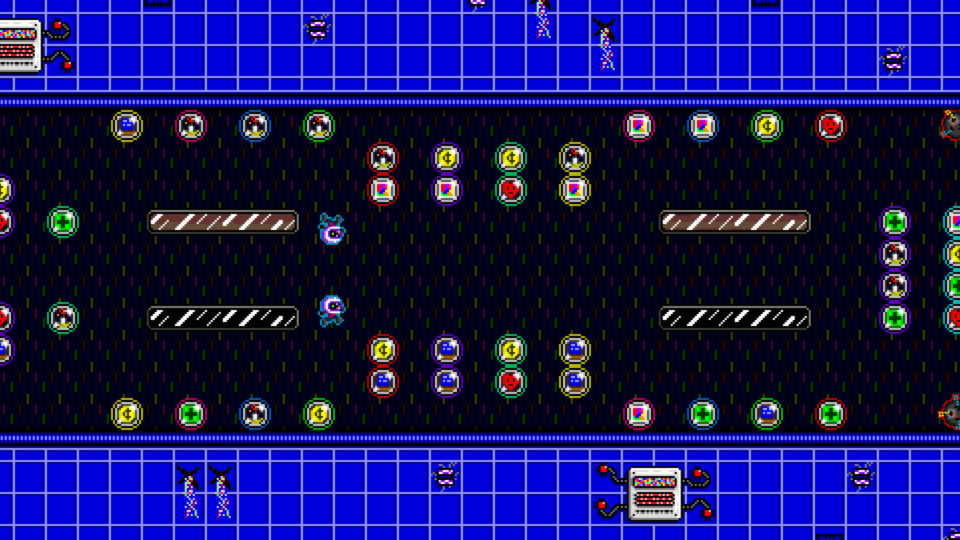 The primary goal of In Retrospect is to get the player to reflect on their past and based on the prompts the game gives you, the next upcoming stage will mirror that. The game explores themes like memory, choice, and hobbies while a retro, expressive soundtrack changes with every new stage you play.
The official description for In Retrospect from steam can be viewed below:
"Craft your own story and gameplay based on which collectibles you focus on! Health, wealth, love, education, creativity, or spirituality? What direction will your life take?
• Music and gameplay synchronicity! Every stage has its own song that often syncs with the gameplay!
• Do more than just run! Swim, walk, fall, and ride on and in things!
• Custom button system grants special moves and power-ups, and every stage introduces a new button to explore!
• Over 100 different platforms, enemies, and hazards! There is always something new to see!
• Leaderboards! Compete in over 40 challenge stages for the top spots!
• And much, much more!"
While 2D platformers have never been the type of games I commonly play these days in my spare time, In Retrospect was a nice breath of fresh air and something new but old that I fondly enjoyed spending a few hours playing. Certain aspects of the game could be a bit much, like the flashing lights and the rotating screen, but I definitely enjoyed the time I spent playing the game and I think anyone who's looking for something different on Steam would too.
Just released on Steam for the comfortable price of $5.99, In Retrospect is quite short with the time needed to complete the story mode hovering around an hour and a half to just two hours.
In Retrospect is currently available on Steam for just $6.99 or you can play the demo for free!
Review code provided by Paper Salamander Games.