The original Teenage Mutant Ninja Turtles film of 1990 is easily my favorite movie of all time. Steve Barron directed a masterpiece that combined the grittiness of gangland New York with the surprisingly delightful concept of adult men in full-bodied rubber turtle suits. And I am here to say that we need more of it and less of that CGI garbage we have seen in recent years.
If you go back and re-watch the film, I am sure that you would be surprised to see just how well it holds up. Sure, some of the outfits are dated and the use of cassette tape Walkmans stands out, but beyond these minor details you can easily ignore, the film dominates each and every film category it participates in while looking incredible doing it.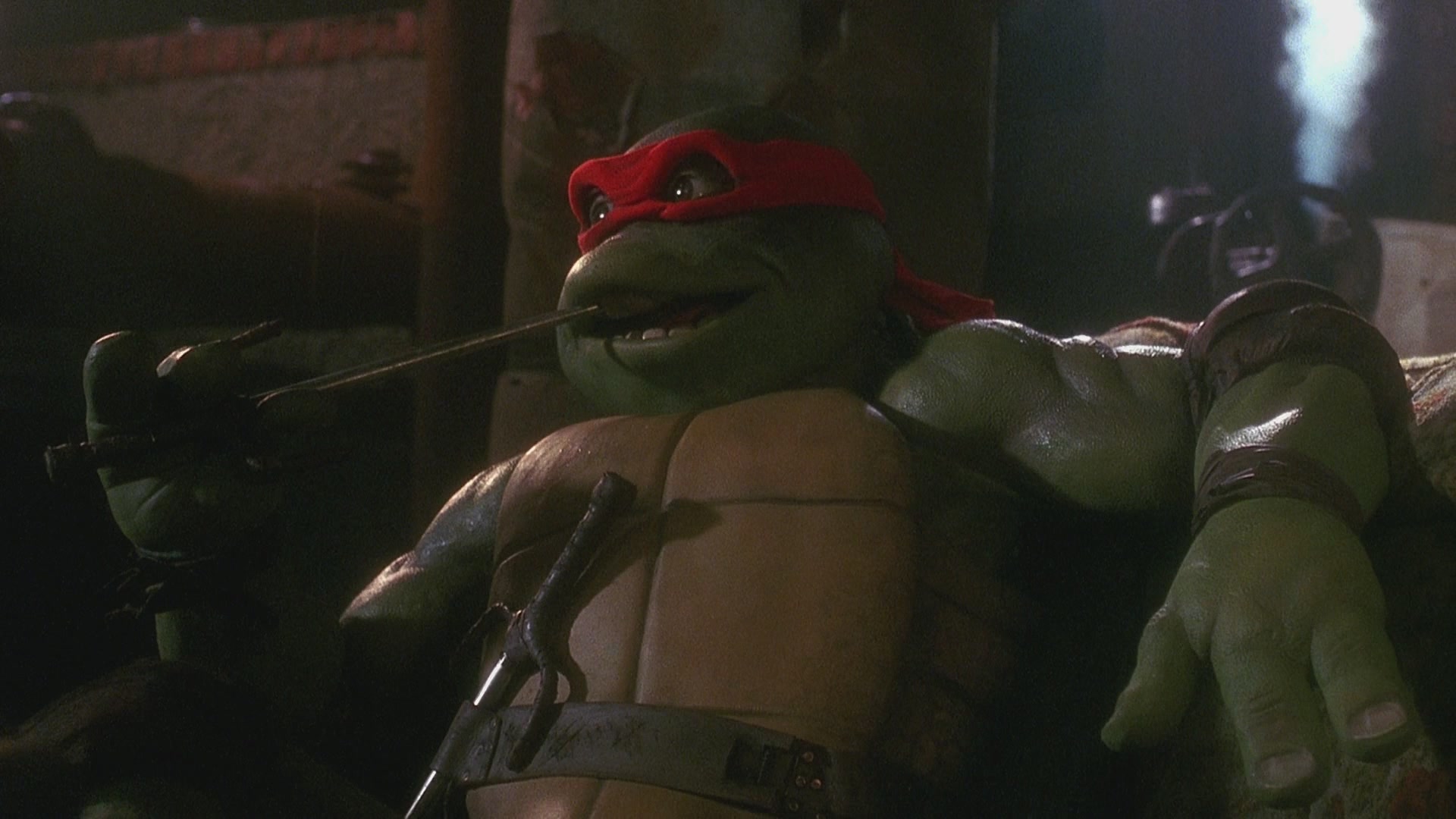 Now, the purpose of this article is not to review the greatness that is this movie but it's certainly hard not to praise a film that holds up well when your average theater-going experience consists of insane superhero CGI blockbusters in a shared cinematic universe that is sure to make $150m opening weekend. What I am saying is simple- movies can be good without all that nonsense even if many movies are better with it. For the Teenage Mutant Ninja Turtles? I believe that they were way better off without all those special CGI effects.
Looked sorta like a big turtle, in a trenchcoat.
Keeping in mind that this film was the start of a live-action trilogy of martial arts in rubber suits and puppeteering, I have to point out that the first film certainly maintained the best aesthetic among the three films. The later films, while delightful in their own right (yes, especially III), slowly started to make the turtles more human-like in the face and more friendly to kids. I get why that was done but it isn't like humanoid turtles wielding bladed weapons or nunchucks are the thing of nightmares, even if they really are just grown men in a rubber suit. Point is, the original looked solid and if ever there were a possibility to return to its roots and abandon those hideous-looking CGI abominations from the Bay films, I would be the first in line on opening day to see it.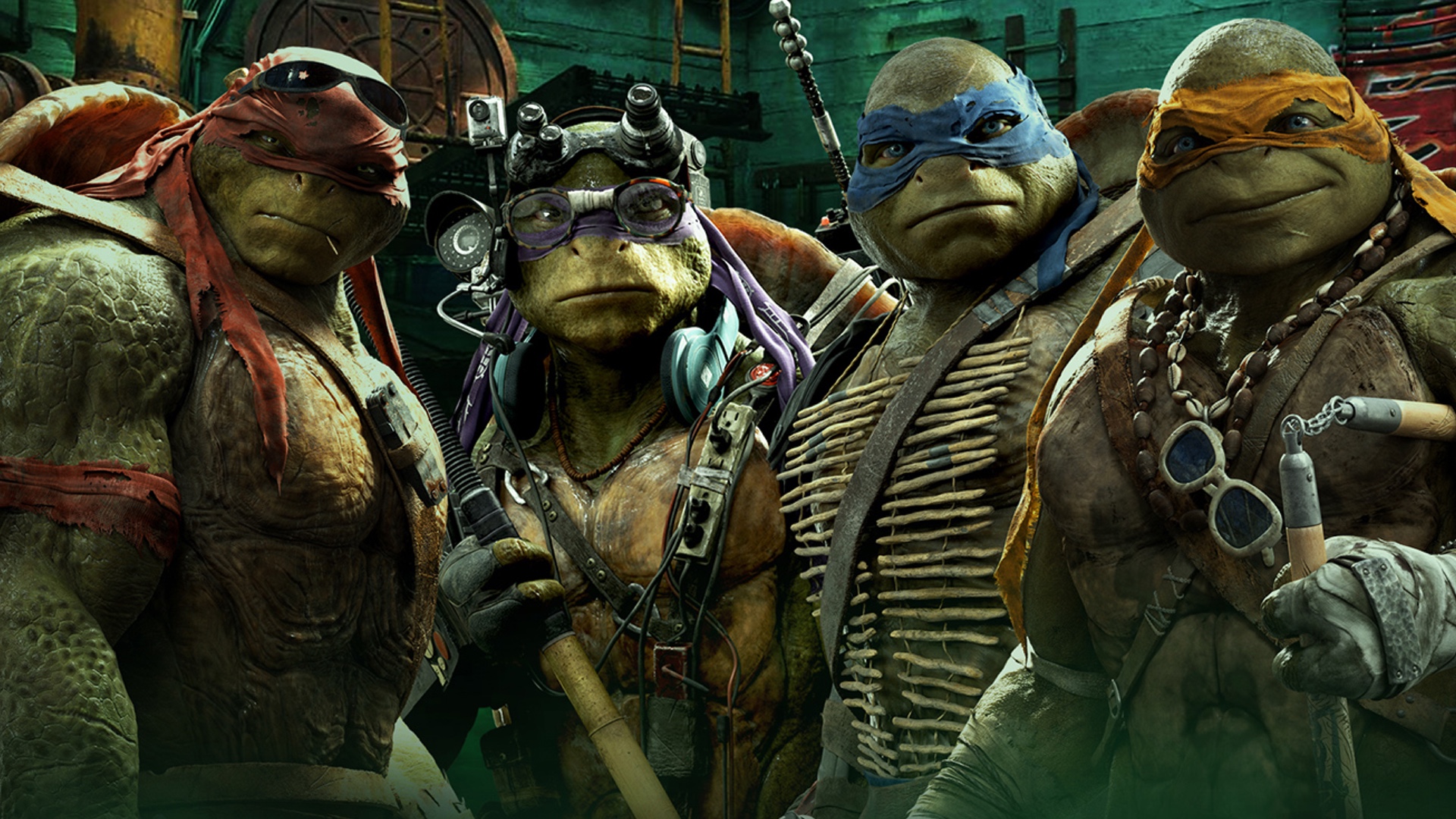 Of course, the suits would need a few upgrades here and there as they were not perfect. But they were close. The suits, in many action sequences, looked like they were made of something soft and bendy, especially the shell portion. With all the major advancements we have seen in recent years, I suppose I would not be opposed to the shell being CGI or if needed for touch-ups as long as we get Josh Pais back in the Raphael suit. Okay, I get that the dude is 64 so maybe we get someone else but you gotta respect Pais for being the only guy to voice his character and wear a turtle suit. Not to take away from Kevin Clash who was the voice of Splinter as well as the puppeteer but Pais is on a whole other level here.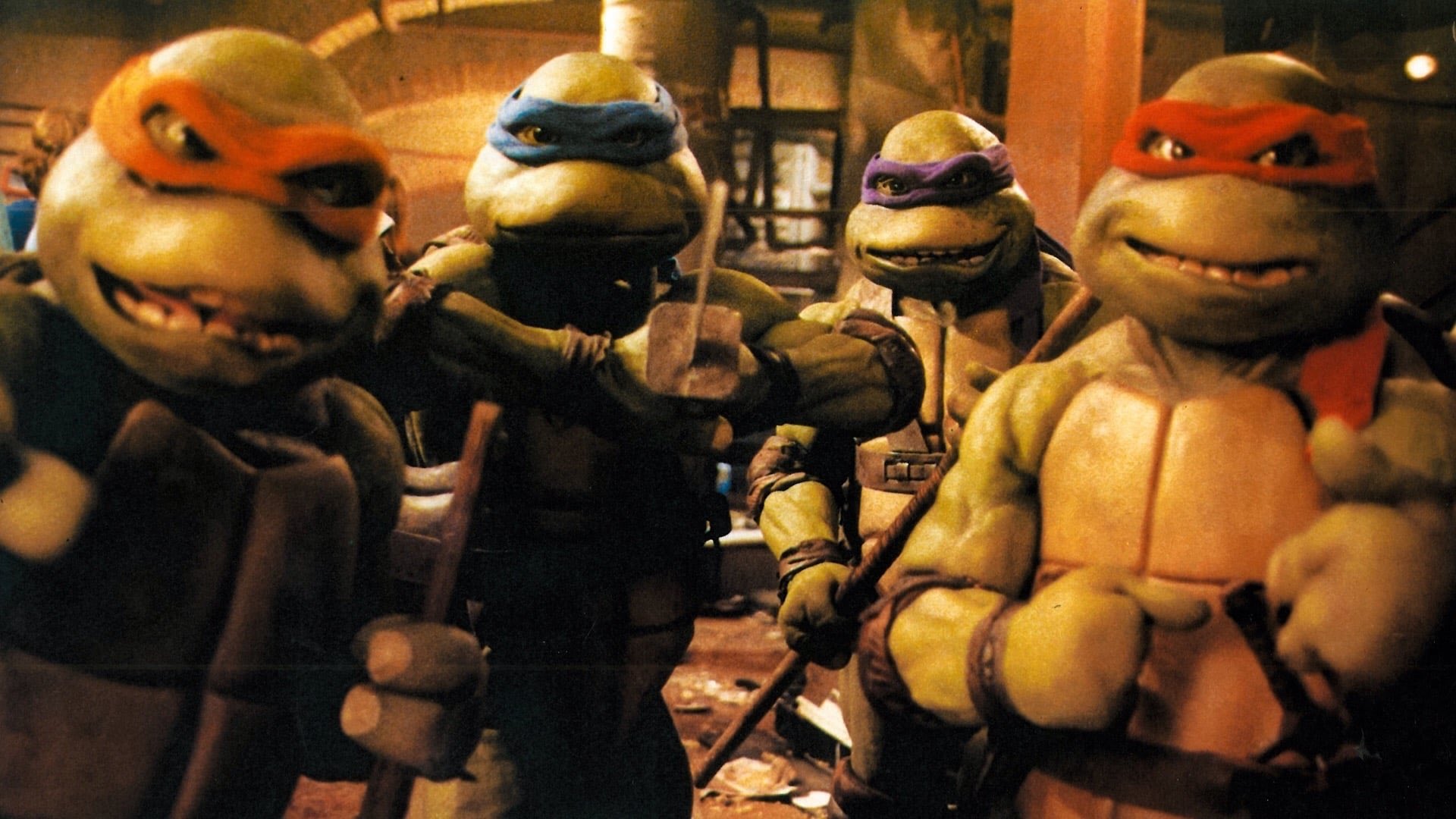 The original film is a masterpiece light years ahead of its time, and if you disagree then I humbly accept that you have your own opinions even if they are woefully misguided and outlandish at their core. But if you cared enough to read this then I would have to assume that you and I both share enough love of the TMNT to see something brilliant in any future live-action adaptations. And, considering that Michael Bay's vision was anything but, I propose we return to the past and look to take an alternate path away from computer-generated imagery and instead resort to more practical effects in giant rubber suits worn by professional martial artists and voiced by the original cast. Yes, even Feldman, despite all his kookiness over recent years. Of course, I would be happy to settle for Adam Carl as he knocked it out of the park as Donatello in The Secret of the Ooze.
No, John. Secret of the ooze is not better than the original. We both grew up on these movies but the first is better.

I will die alone on this hill.
Directed by Steven Barron from a screenplay by Todd W. Langen and Bobby Herbeck (gods among men), Teenage Mutant Ninja Turtles was released back in 1990 on March 30th with a budget of just over $13m with a box office pull of over $200m. Yeah, I read the Wiki page. Unfortunately, critics back then were slightly too harsh and misunderstood the film's brilliance and the director's genius which was met with mediocre reviews at best. Of course, all those guys are assholes and don't know what they are talking about so I implore you to consider that a guy who would easily give this a 100% rating on Rotten Tomatoes is right about everything he is saying.
While the chances of this happening are dismal and abysmal at best, I will never give up hope that someday, some woman or man will come together to see the light in the perfection that is this 1990s American treasure of classic cinema and attempt to restore what was lost over thirty years ago. Integrity and heart. And the rubber suits. That was what was lost if it wasn't clear. And we need all three. Desperately.
Teenage Mutant Ninja Turtles stars Judith Hoag as April O'Neil, Elias Koteas as Casey Jones, Brian Tochi as the voice of Leonardo, Josh Pais as Raphael, Corey Feldman as Donatello, Robbie Rist as Michaelangelo, Kevin Clash as Splinter, and David McCharen as Shredder.