We have been covering the Pokemon Direct news ever since this morning, and what has us most curious is all the returning Pokemon from previous gens that have been packed within the Expansion Passes. The new DLC, which kicks off in June 2020 with The Isle of Armor DLC, followed closely by The Crown Tundra, will include over 200 additional Pokemon.
READ: POKEMON PLAYERS WHO DON'T PICK UP THE SWORD & SHIELD EXPANSION PASS STILL GET ACCESS TO 200+ NEW POKEMON
The guys over at serebii.net have been gracious enough to keep track of all the Pokemon revealed in the trailers for these expansions, including the many returning legendaries. While many are still missing, some fans are undoubtedly going to be happy to see the return of the following Pokemon:
Articuno, Zapdos, Moltres
Raikou, Entei, Suicune
Lugia, Ho-Oh
The Regi Trio
Latias and Latios
Kyogre, Groudon, Rayquaza
Uxie, Mesprit, Azelf
Dialga, Palkia
Heatran
Giratina
Cresselia
Tornadus, Thundurus, Landorus
Xerneas, Yveltal, Zygarde
Tapu Koko, Tapu Lele, Tapu Bulu, Tapu Fini
Many but not all legendary Pokemon will soon become available, with the notable absence of Mewtwo and some others. Other legendary Pokemon like Mew, are technically categorized as Mythical, and most of those are still absent. Mythical Pokemon, which includes the likes of Mew, Celebi, Jirachi, Deoxys, Darkrai, and more, are all still unavailable, though we suspect that at least some of them will become available eventually through other special events or DLCs.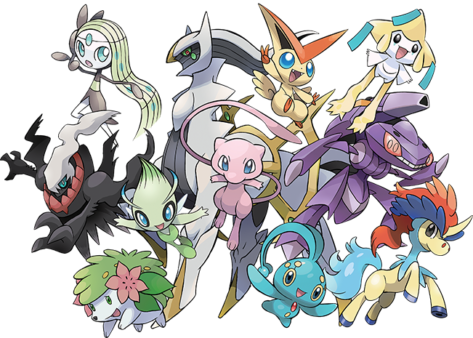 There are many more Pokemon that were shown or teased throughout all the news today, and while we do not have an exact count of just how many new Pokemon will be available in these new Expansion Passes, you can check how many we know of so far are returning over on serebii.net.