Marvel Studios has released the first official teaser trailer for the highly-anticipated upcoming film, The Marvels. The Marvel film, which features Captain Marvel, Ms. Marvel, and Monica Rambeau (she hasn't received her 'Marvel' monicker yet), sees the trio reluctantly teaming up to deal with a weird super-power-body-swap situation due to their powers being connected somehow.
Take a look for yourself:
Following the events of Ms. Marvel (2022), Carol Danvers, Kamala Khan, and Monica Rambeau begin swapping places with each other every time they use their powers, and must team up to determine why.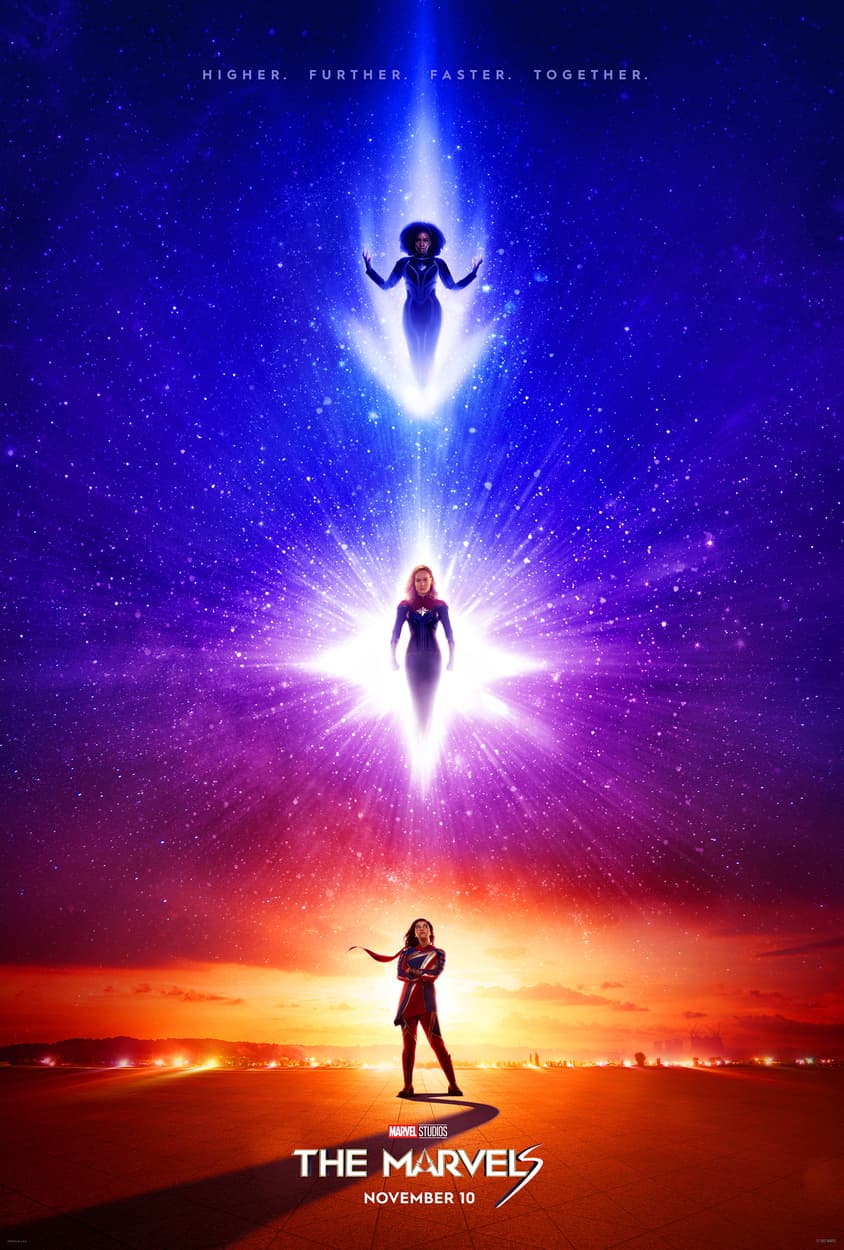 The Marvels stars Brie Larson, Iman Vellani, Teyonah Parris, with Samuel L. Jackson as Nick Fury. The film comes out this November 10th.