I just got finished with my first playthrough of Alien Isolation, the 2014 survival horror game from developer Creative Assembly. The game was brilliant, despite a handful of bugs, and after the game rolled its credits, I was desperate for news of a sequel. And now, it seems we are kind of sort of getting one.
Developer Survios, probably best known for its set of VR games, is partnering with 20th Century Games to create an intense single-player, action horror game set in the iconic Alien universe. Survios' official website has a section dedicated to what little details are available on the game but perhaps the most important is that Aliens will not be a VR-exclusive title as it will be coming to consoles and PC. Here is what we know so far:
This new Aliens game will feature an original storyline, set between the Alien and Aliens films, where a battle-hardened veteran has a vendetta against the Xenomorphs.
The game will take full advantage of Survios' expertise in creating immersive and authentic gaming experiences, and is being developed for the PC, Console, and VR.
The game is being created using Unreal Engine 5.
The promo image on their website shows more than one Xenomorph which implies multiple threats at once.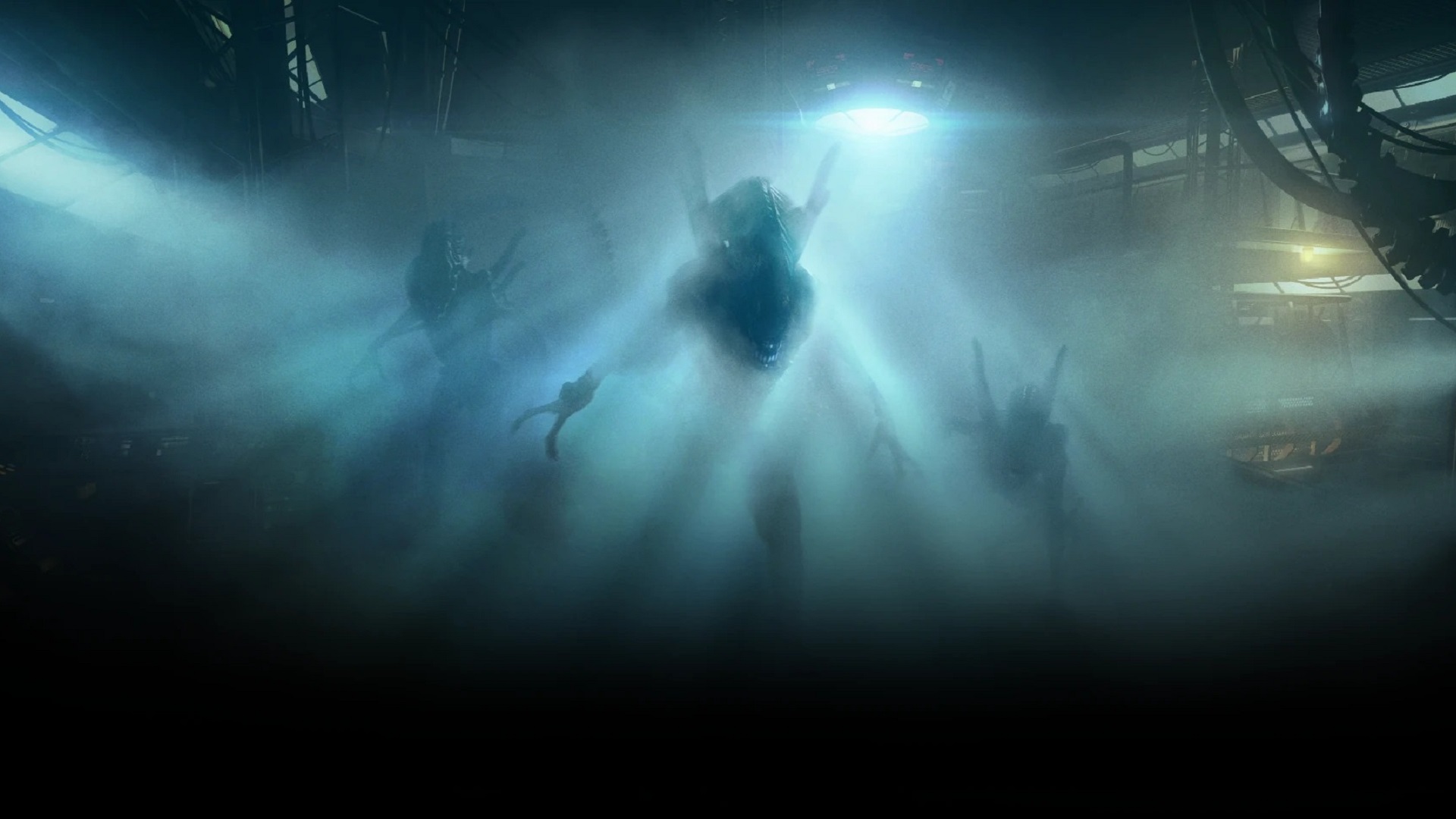 As of now, we know only what you see in this article but it sounds like the game will follow in the footsteps of Creative Assembly's Alien Isolation. While not a sequel in the traditional sense to Alien Isolation, which is canonically set 15 years after the events of the original 1979 film Alien, Survios' Aliens is technically a sequel in terms of the story canon. Whether or not the game follows the same technical mechanics and design path has yet to be shared with the public but Survios has stated that more details will be shared at SDCC on July 21 during the Alien: Expanding a Dark and Frightening Universe panel.
Earlier this year, we got hyped at the announcement of Aliens: Dark Descent when the trailer showed off some cutscene footage that appeared to suggest a similar experience to Isolation. Unfortunately, the bait and switch was obvious when the trailer revealed a couple of seconds of gameplay at the end which showed a top-down tactical shooter game which isn't our cup of tea, per se.
As I mentioned earlier, I literally just got done with beating Alien Isolation this week and I had one heck of a good time with that game. From start to finish, the game is full of intensity and suspense while adding some really awesome gameplay mechanics. Alien Isolation is easily one of my favorite survival horror titles now and I really hope Aliens delivers a similar experience even if it is more of the same thing.
If you are interested in my Alien Isolation playthrough, you can check out the full game here in this YouTube playlist.