If you are a Star Trek fan, chances are you have binged Star Trek: The Next Generation (if not, it is on Hulu), which follows Jean-Luc Picard (Played by Sir Patrick Stewart) and his incredible crew on the Enterprise.
Today, CBS All Access and Sir Patrick Stewart himself posted on various social media, the first look at the story of how the Starfleet Captain's story comes to an end and just how he is remembered in history.
The end is only the beginning. First look: #StarTrekPicard. @StarTrekCBS pic.twitter.com/mEhKjyuBUx

— Patrick Stewart (@SirPatStew) May 23, 2019
Picard's story does close out with him becoming Admiral, but the remainder of the details leading into his retirement are a lot more tragic, to say the least, and if you want to watch it you will have to subscribe to CBS All Access to do so (though we suspect many of you will likely torrent it instead).
Recently, I finished The Autobiography of Jean Luc Picard, a work of fiction told from the perspective of Picard (see definition of autobiography), and it details many of the Captain's ventures ultimately leading to the climactic finale of his career, which Star Trek: Picard will explore.
"What happens when circumstances have conspired to not give him the happiest of endings?"
In his autobiography, Picard begins with growing up on the Picard family wine vinyard, owned and ran by his father and his brother, Robert. As you can see in the teaser, this is where Picard ends up, after his many years of heroic and legendary service.
Though no release date was given ("coming soon" is all that was stated), we do know that the Star Trek: Picard will take place nearly 20 years after the 2002 film, Star Trek Nemesis.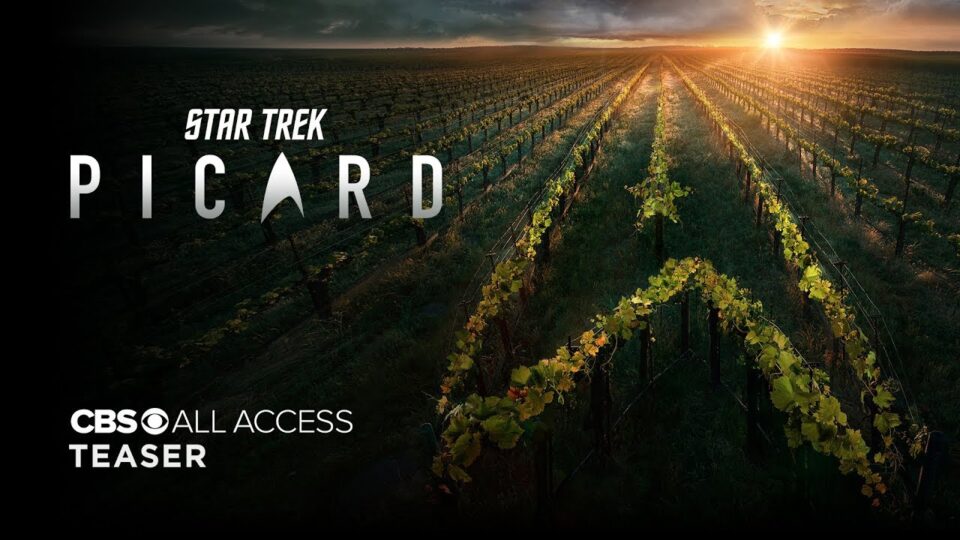 Speaking with the LA times, showrunner Alex Kurtzman stated, "The mandate was to make it a more psychological show, a character study about this man in his emeritus years.There are so few shows that allow a significantly older protagonist to be the driver." In the Times article, he added, "What happens when circumstances have conspired to not give him the happiest of endings? Hopefully, it's a reinforcement of Roddenberry's vision of optimism. He's going to have to go through deep valleys to get back to the light."
"It'll be very different than 'Discovery.' It'll be slower, more meditative. It speaks to the rainbow of colors we're playing with in all these different shows. "

– showrunner alex kurtzman