It is official, Spider-Man is finally swinging over to Disney+ for your streaming pleasure. In fact, you get three Spider-Men for the price of one. That's right, not only is the Raimi trilogy, starring Tobey Maguire, coming to Disney+ but so is The Amazing Spider-Man, Starring Andrew Garfield, and the MCU's own Spider-Man: Homecoming, starring Tom Holland.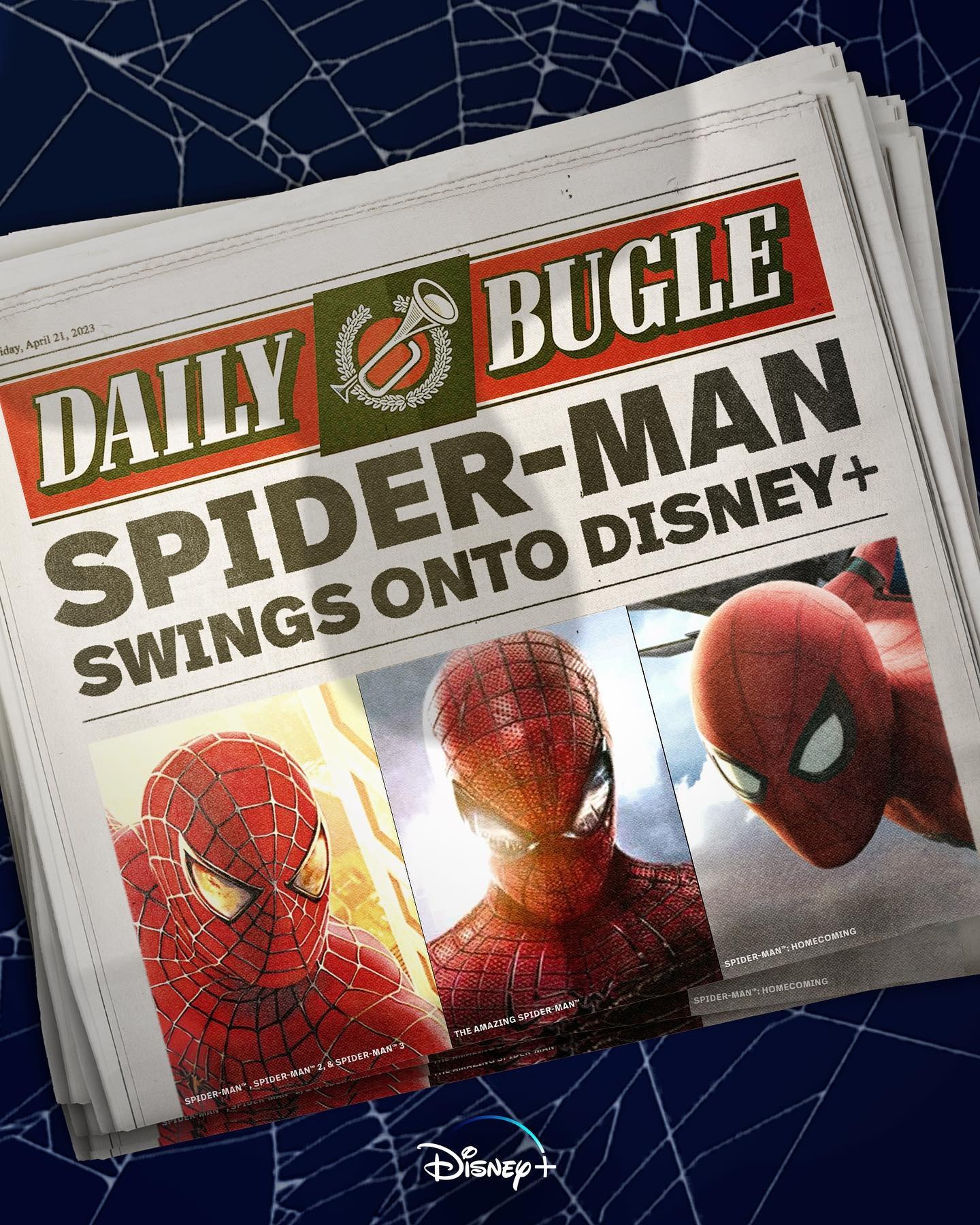 There are some caveats, though. As some films are missing from the list and some will be coming later. Here is what you need to know:
Beginning tomorrow, all three Raimi films will be available for immediate download along with the first Amazing Spider-Man film, starring Andrew Garfield. No word on when or if The Amazing Spider-Man 2 is showing up. Then, next month, Spider-Man: Homecoming arrives on May 12th. No word on when Far From Home or No Way Home will be coming to Disney+ at this time. But! Also joining Spider-Man: Homecoming is Tom Hardy's Venom, which also arrives on Disney+ on May 12th. No word on Venom 2, however.
We have wanted to see these films over on Disney+ for some time and it is great that they are finally arriving right where they belong. Presumably, the other Spider-Man films and the Venom sequel will show up eventually but its possible Sony wants to squeeze a few more dollars out of them where they can before sharing them with Disney. Regardless, this is great news for any fans of the friendly neighborhood wallcrawler.