Spider-Man: Phone Home. There it is.
Update: Or maybe it isn't. Turns out the cast of the untitled Spider-Man: Far From Home are trolling us, as a few of them sent out different titles. Such as Zendaya on her Twitter:
So excited to announce the new Spider-Man title. So proud of this one…FOS is back! pic.twitter.com/gJJtUr1OFp

— Zendaya (@Zendaya) February 24, 2021
Home Slice. Home-Wrecker. Phone Home. Ha. Ha. Ha. Well done, team.
ORIGINAL STORY:
Earlier today, Tom Holland took to Instagram to share the official name for the MCU's and Sony's third Spider-Man flick.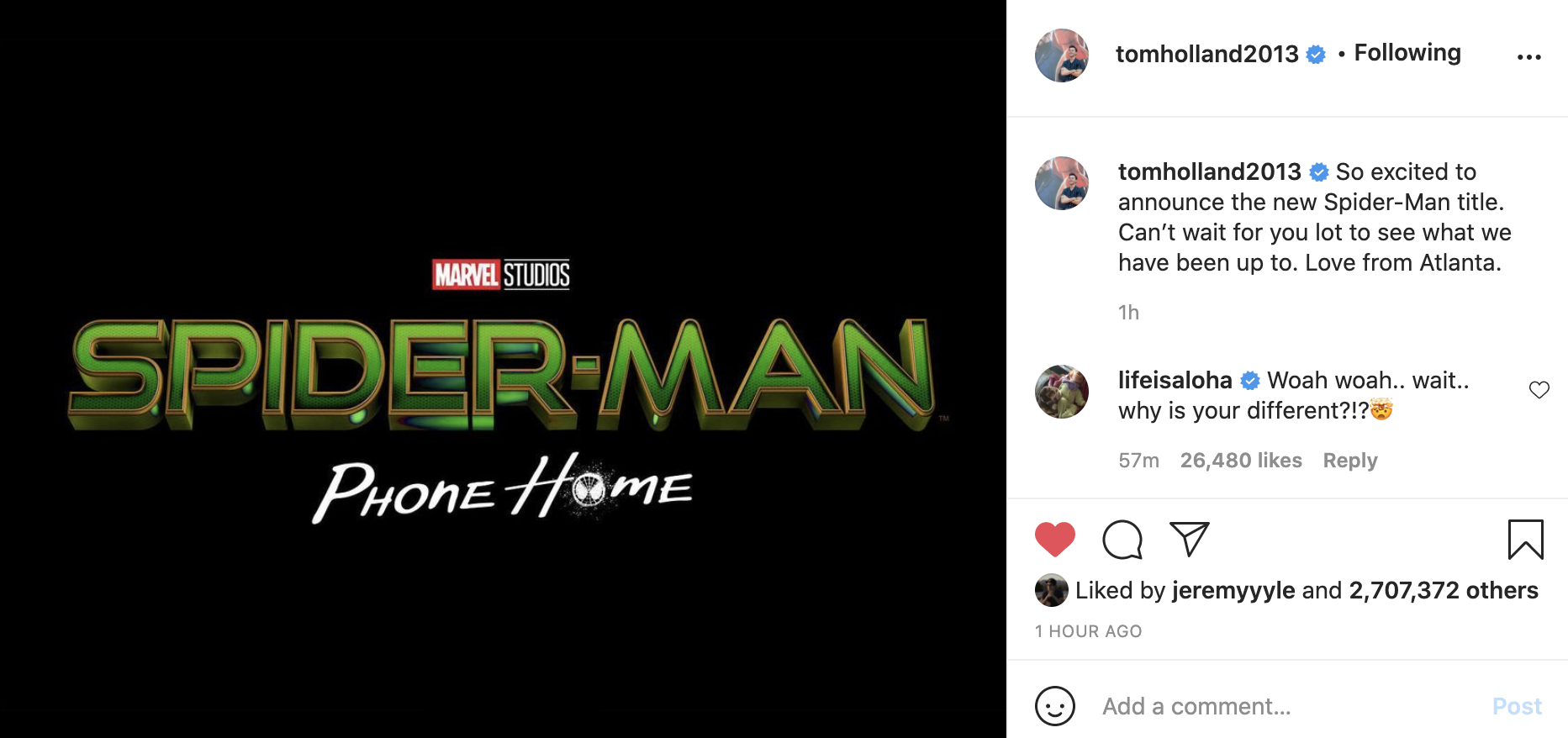 Along with the title reveal, Tom Holland added the following caption:
"So excited to announce the new Spider-Man title. Can't wait for you lot to see what we have been up to. Love from Atlanta."
News has been wild surrounding this film, with plot details being shared that involve the return of Charlie Cox as Matt Murdock, Alfred Molina as Doc Ock from Raimi's Spider-Man 2, and of course, Tobey Maguire himself as Peter Parker/Spider-Man from another universe. Joining those two Spider-Men is possibly a third in Andrew Garfield from Marc Webb's two Spidey films, among many other returning cast members for what could be the craziest comic book movie yet.
Spider-Man: Phone Home is set to release December 17, 2021.