Update: Now that we have seen No Way Home and the spider is out of the bag, so to speak, we firmly believe more than ever that this should happen. 
Original Article:
Let's be real with each other for a second- we know they aren't just rumors and we know what's coming in Spider-Man: No Way Home. Tobey Maguire and Andrew Garfield are pretty much guaranteed to be in the upcoming movie at this point, both reprising their roles from their respective Spider-Man franchises. Only, they aren't franchises anymore, are they? They are their own universes. And because they are distinct, parallel universes, this means that Sony and Marvel Studios can play nice with each other and get their own Spider-Men. Which is either intentional or inadvertently what can happen now. And it should.
Consider that Marvel Studios has done such a great job with the MCU and including Spider-Man that Sony can just sit back, handle the marketing (although the movie practically sells itself), and rake in the cash. However, knowing that we are going to see not just one, not two, but at least three Spider-Men in No Way Home, this means that canonically (as in, it fits into the narrative), Sony could give Marvel Studios Tom Holland so we can have our own MCU Spider-Man while Sony can build their Sony Spider-Man Cinematic Universe (SSMCU) with someone else.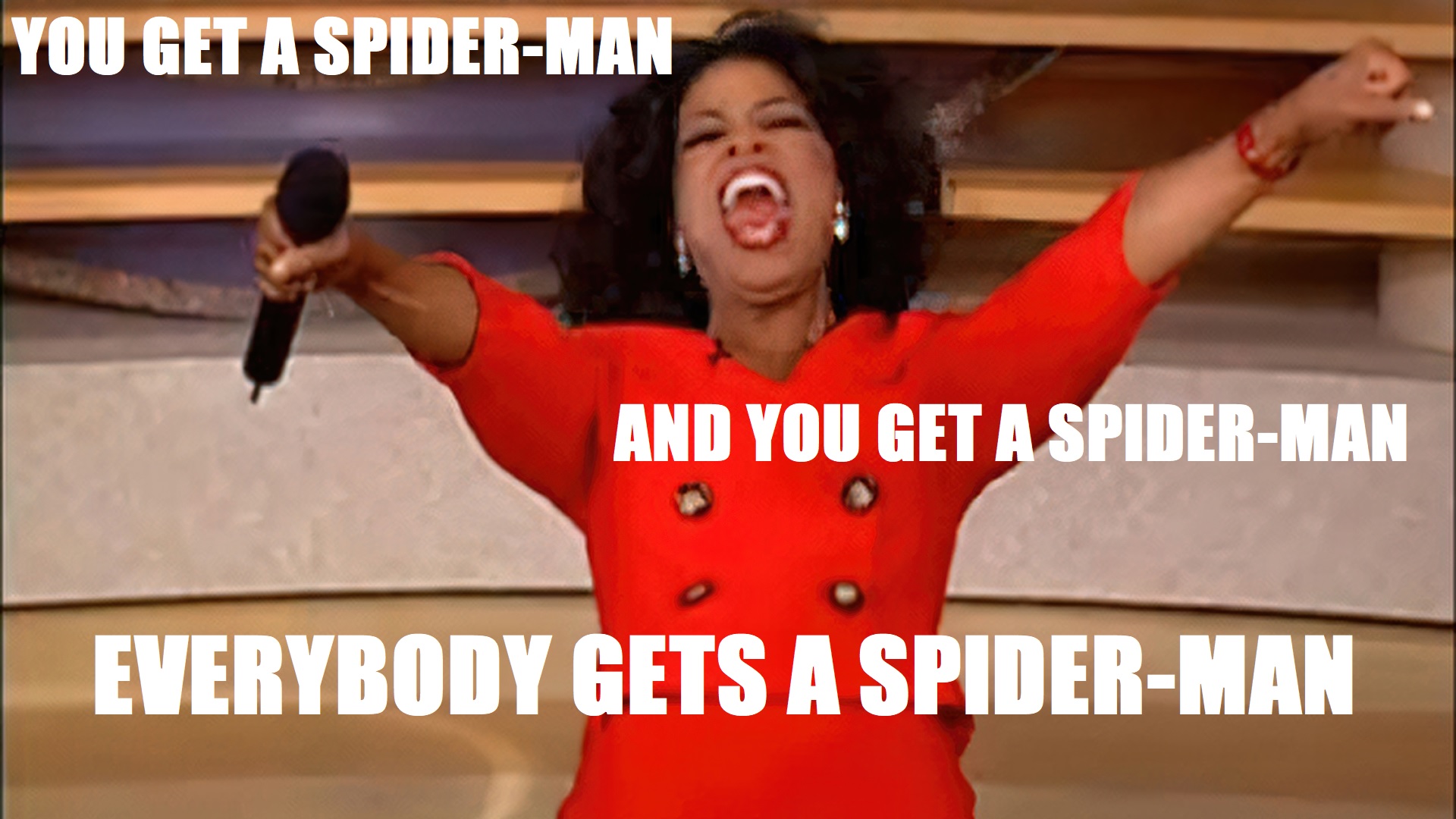 Think about it. This would allow not only more Spider-Man movies but it would also make sense on a lot of different levels. Maybe these Spider-Men could cross-over occasionally, maybe you kill one or two off, the sky is the limit. All we know is, that there is plenty of room for more than one Spider-Man, especially if the MCU is going to be borrowing some of their supervillains.
This could mean that we could get Spider-Man 4 with Tobey or The Amazing Spider-Man 3 with Andrew. And while the more likely would be TASM3, I would still love to see an "old-man Logan" style film with an aged Peter Parker who has managed to get his life together. Plus, it would be cool to see Tobey's Peter and Dunst's MJ have a child, a daughter, who becomes Spider-Woman.
Now, before you get all "no, Tobey is too old now!" on me, let me just say that first of all, you are wrong. Secondly, the dude doesn't age so it would totally work. But even beyond that, in the same way Fox did with an older approach to Wolverine in Logan, a fourth Raimi-Verse Spidey flick could include an older Tobey Maguire to give his franchise a proper send-off or continuation if the powers that be wanted it. And the best part is, we could easily get SM4 in the Raimi-Verse and TASM3 with Andrew, AND an MCU Spider-Man 4 with Tom and it could all totally work! And considering that Sony has a Madam Web film in pre-production, it would all fit together rather nicely.
Whether or not you agree, you have to admit that this Multiverse event has easily paved the way for this to happen, even if it doesn't. Regardless, we love the idea and even if we never see a sequel to either Tobey's or Andrew's movies, we will at least get to see them return through the Multiverse in No Way Home. And we can't wait.