We love Funko POP!s. Perhaps a little too much. And while our collections are often incomplete with new waves of characters and variations releasing almost monthly, I personally try to keep up with the sets for My Hero Academia as best I can. At least for my favorite characters that is. And that includes Shoto Todoroki, who may have just gotten the coolest My Hero POP! to date along with a super sweet glow-in-the-dark Chase variant.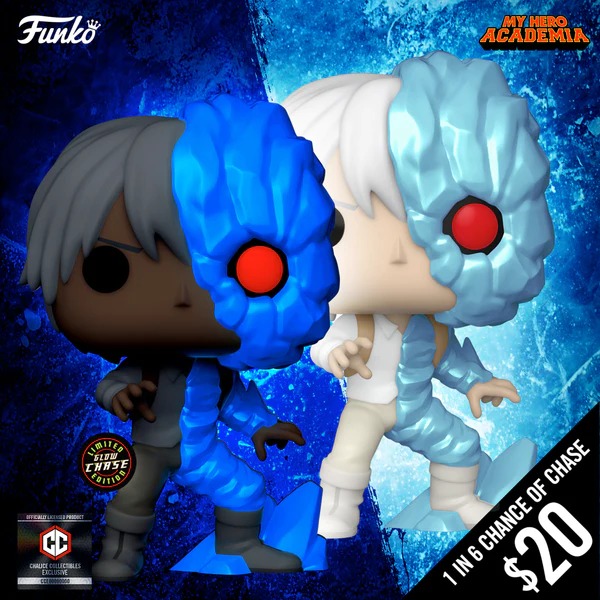 Expected to release in February, this new POP! vinyl featuring everyone's favorite icy-hot hero shows Todoroki in a sort of costume that we have not seen since the character first demonstrated the extent of his ice abilities during an early exam in episode 8. The outfit you see here shows Shoto's ice covering his left side along with a brightly-colored red eye, a style the character has since abandoned for a more basic hero costume.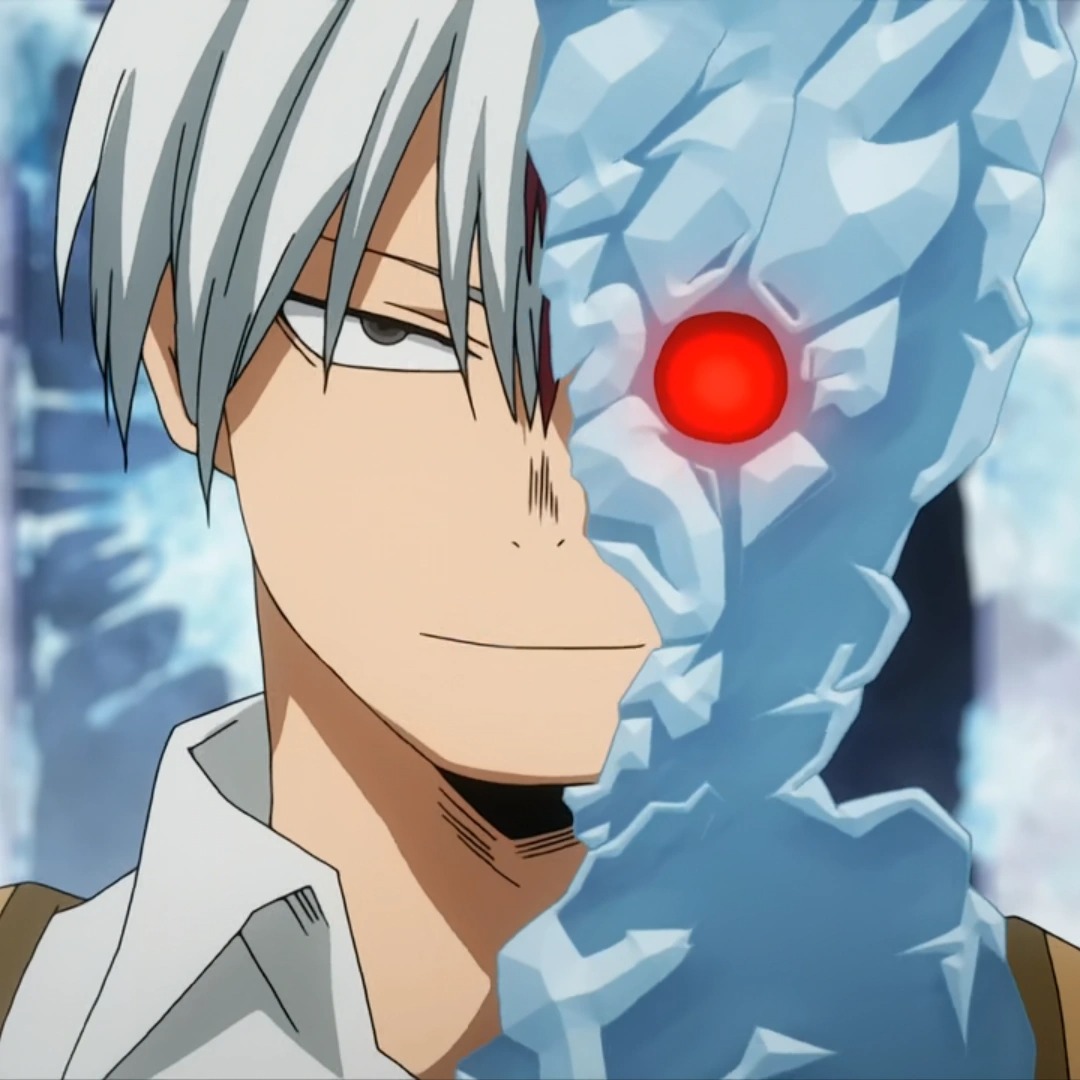 We missed any official announcement for this POP! and just happened to stumble across it while reviewing the My Hero Funko POP! checklist just to see what's new. After Seeing what few remaining POP!s I wanted to add to my collection, I saw this and immediately began investigating.
So far, only a few collectible sites have this one up for sale as a pre-order such as Chalice Collectibles and Lugo Collectibles, the former of which is a fairly recognizable and reputable retailer. Lugo Collectibles, a retailer we had never heard of before, appears to also be legit after some light investigating from confirmed purchasers. Plus, Lugo Collectibles has an eBay storefront with 100% positive ratings over the last 12 months with over 2,800 confirmed sales.
After scouring the web for more details on this awesome Chase variant, we found that Lugo Collectibles had the most reasonable pricing in a Glow Chase + Common Bundle priced at $69.99 while Chalice Collectibles as the price set at $20 with a random "1 in 6 chance of Chase". For me, the Chase is too cool to pass up so I pre-ordered the bundle from Lugo to guarantee a Chase for myself. Here's hoping it arrives in good shape early next year.