https://youtu.be/1qphC39PJf4
The Rise of Skywalker will be here in less than a month, and leading up to the December 20th release is what we would consider to be one of the most aggressive marketing campaigns of all time.
An "end of an era", a phrase we can't avoid saying whenever Episode IX is brought up, will see the climactic end of the Skywalker saga in this final installment in a 9-episode story of love, hate, light, dark, and of course, good and evil.
The trailer above shows a few frames here and there of new footage, but what has us most excited is the inclusion of the Knights of Ren. Last week, we posted an article on Empire Online's featured collector covers, which had the Knights smack dab in the middle of one of the issues. Well, we have a brief moment of the Knights in this TV spot, although they are sort of just standing around not doing much.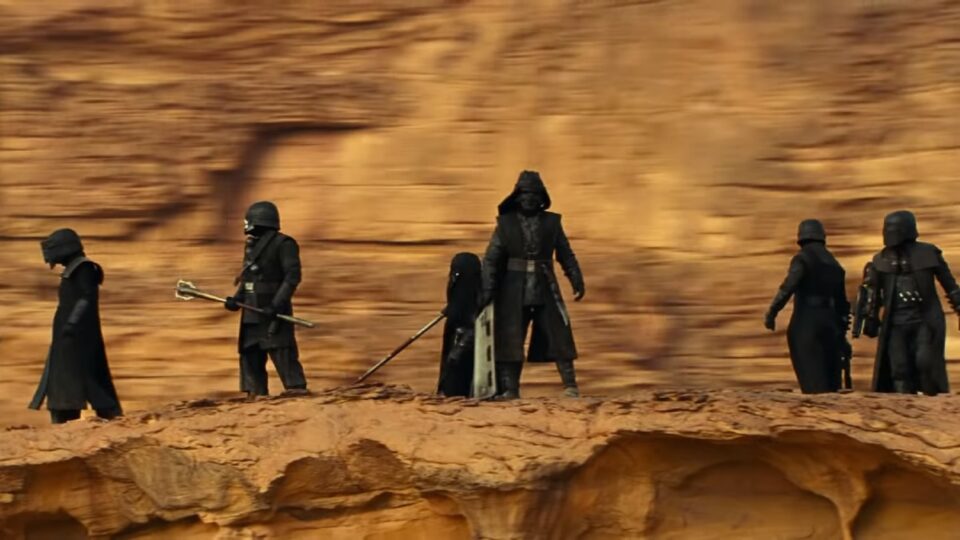 Rise of Skywalker is all over the place, with rumors and leaks and footage and ads around every corner as we just about enter the month of release. There is no doubt that RoS will dominate the box office- we just hope it delivers and provides a much-needed sense of closure that had previously been thrown out the window in Rian Johnson's The Last Jedi.