If you play Pokemon GO, chances are you have been waiting for this day for a long time. So unless you were one of the lucky ones who attended Pokemon GO Fest in Chicago last June, where players ran into shiny Abra accidentally instead of the intended shiny Horesa when Niantic apparently flipped the wrong switch, you won't have long to wait to get one of your very own.
https://twitter.com/PokemonGoApp/status/1235263778679410693
On March 15th, beginning at 11:00a and running until 2:00p for those living in the Northern Hemisphere, players will see an increased rate of Abra spawns with the chance of running into a shiny variant. Players who are in the Southern Hemisphere will have their chance from 3:00p through 6:00p.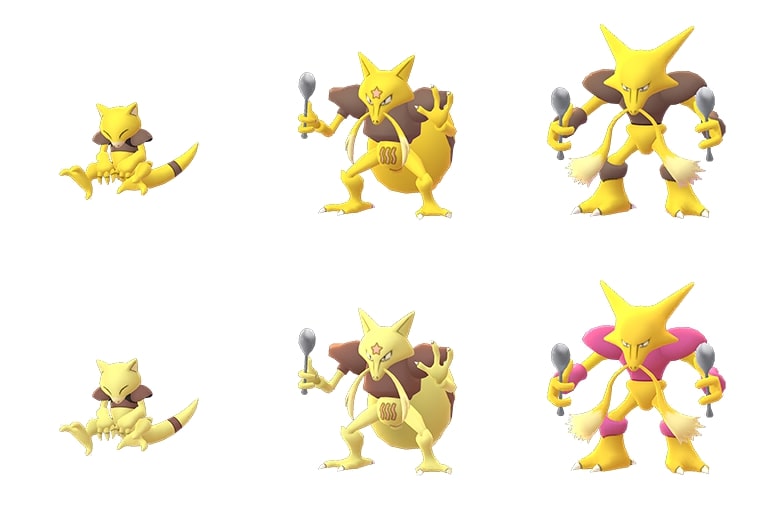 As you can see from the sprite comparison's above, only Alakazam has a significant change in appearance, so be extra careful on your shiny hunt or else you may run into a shiny abra variant and not even notice.
In addition to shiny Abra, lures will last 3 hours and players will see a 3x experience bonus for successful catches. The infographic below highlights these features, but there really isn't more to take away from the image.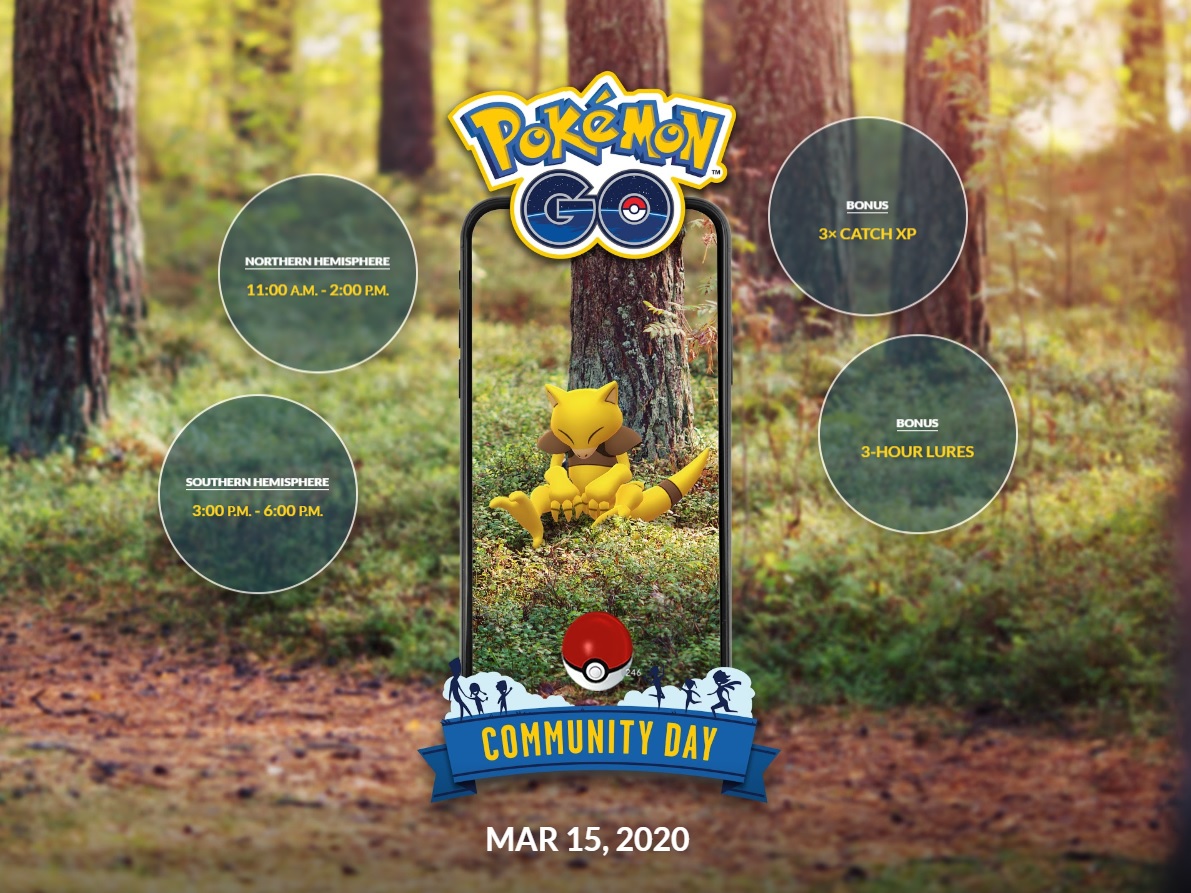 .
.