Every so often, you will be sitting there, scrolling through your feed of media that you have binged through already, once or twice, and find that the desire to watch something fresh and new just isn't available. Trust us, we have been there. And it is not a good feeling. Luckily for you, we have your back. If you are in the market to grow your anime library, then we have you covered.
Thanks to the good folks at FUNimation, their library of purchasable and streamable content is growing at a quick pace, meaning all you have to do is head on over there and browse what they have available. Sure, this could be a daunting task, but once again, the GO staff has your best interest in mind. Below, you will find an assortment of recent releases of new and classic content, of which we have highlighted with our top picks. Take a look and see what is available this month (April). You can thank us later.
>
My Hero Academia: Two Heroes – BD/DVD Combo – GO STAFF PICK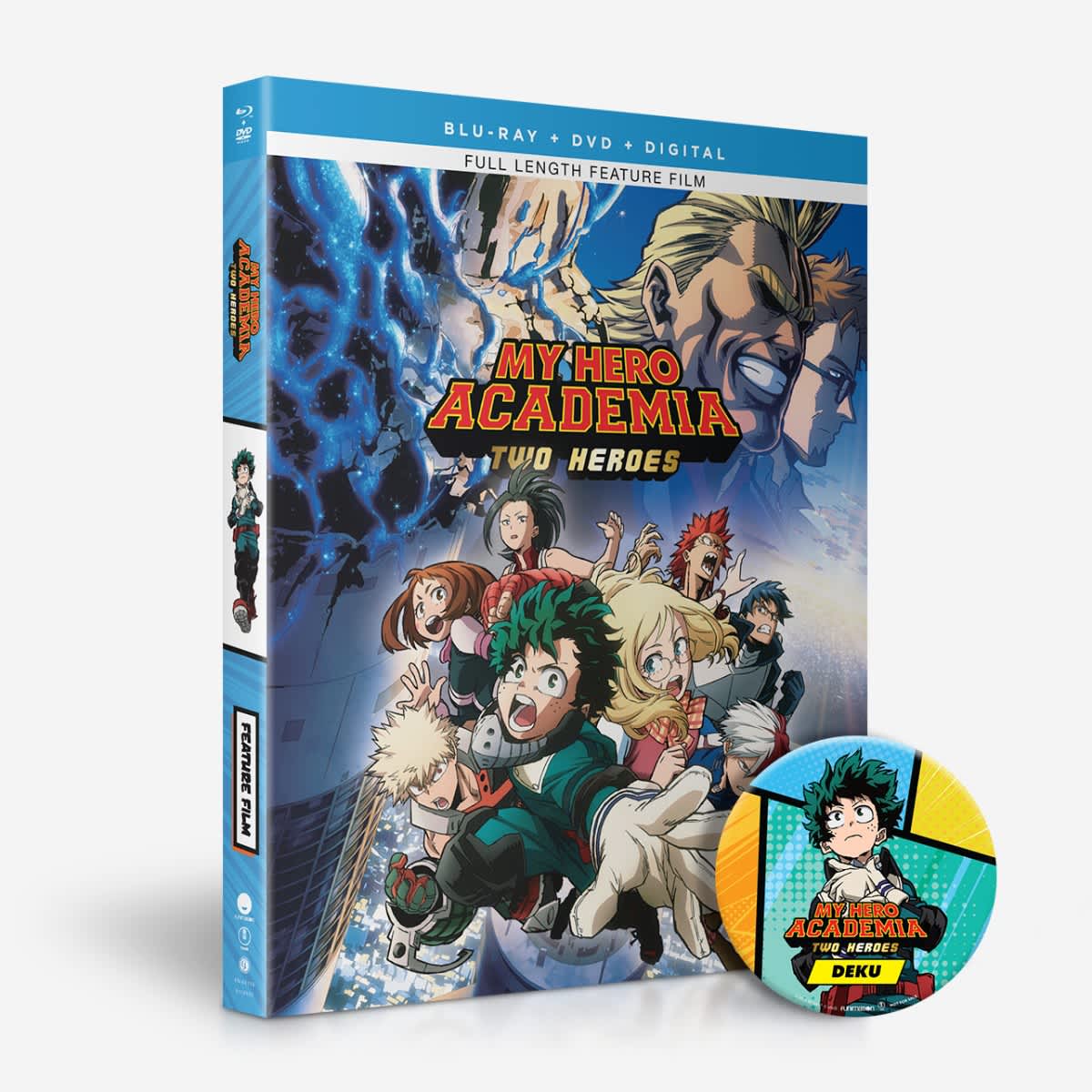 "Exactly what [fans] want: a high-energy blend of heroism, comedy, friendship and take-no-prisoners battles." —Charles Solomon, Los Angeles Times
Ranked the number one hero anime year after year, My Hero Academia's first movie SMASHED the box office! Deku and his friends take on a daring rescue operation when villains hack into I-Expo—the world's leading hero item exhibition. All Might is trapped by their sinister plan, and his best hope for saving everyone lies in the new generation of heroes.
Includes:
Full Length Feature Film available on Blu-ray, DVD & Digital
Includes O-card, Amaray & Disc
Includes an Exclusive Special Feature on Blu-ray: The Making of a Hero: Never-Before-Seen Interview with the English Cast
For a limited time, get a Funimation exclusive Deku button with your purchase
>
Bikini Warriors: Complete Series – GO STAFF PICK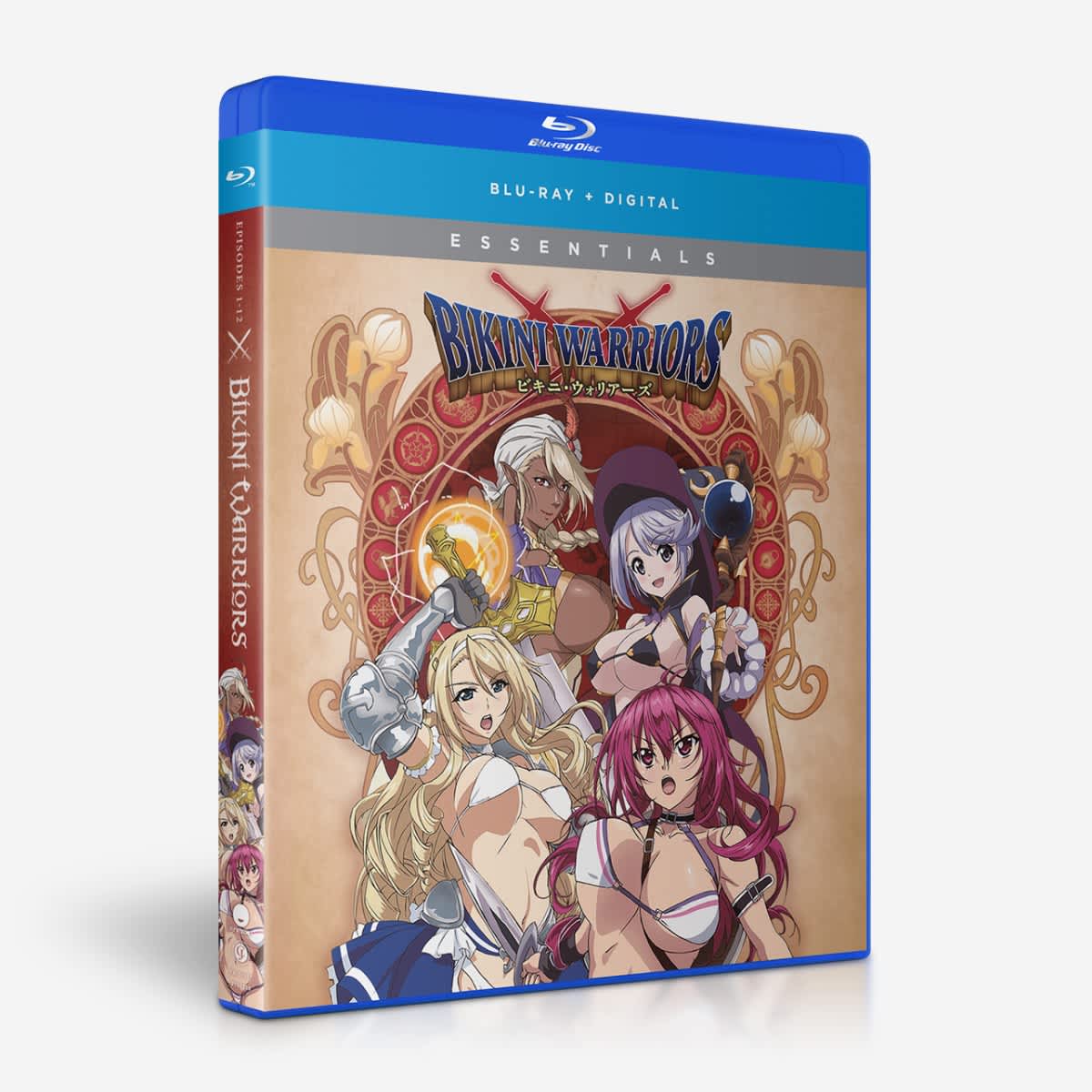 Follow a party of battle-ready beauties as they make their way on an epic quest. The athletic Fighter, elegant Paladin, enchanting Mage, and fierce Dark Elf are ready to max out their stats and minimize every dungeon dwelling baddy out there. Follow a party of battle-ready beauties as they make their way on an epic quest. Will it work out if they work together?
>
Star Blazers: Space Battleship Yamato 2202 Part One: Limited Edition – GO STAFF PICK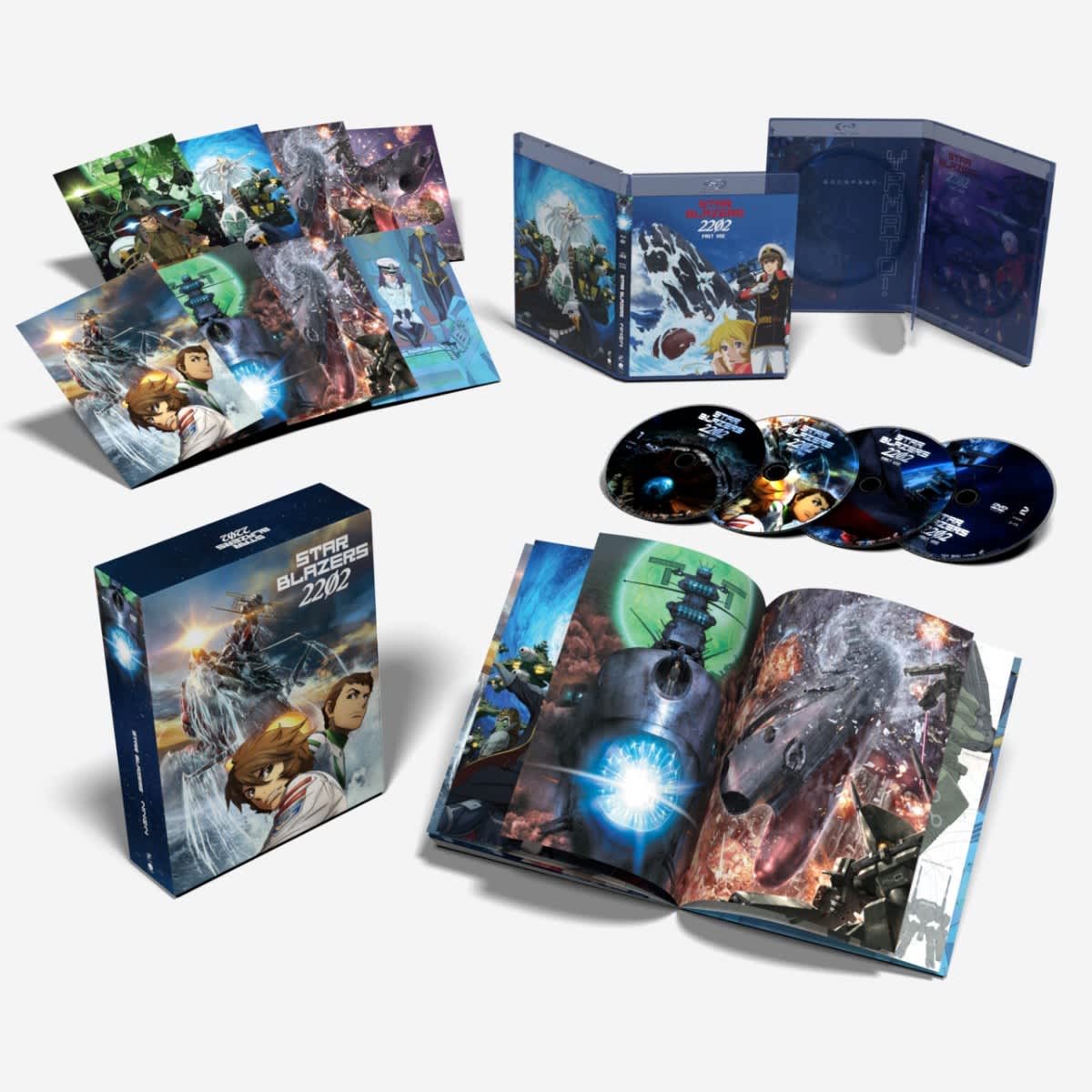 It's been three years since the Yamato's voyage to restore Earth, and since then, a lasting peace with the Gamilans has borne fruit. Due to Earth's newly acquired technological might, humankind has begun a military expansion. However, Gatlantis, a new threat lurking far beyond our star system, will once again put humanity to the test. Responding to a mysterious plea, the Yamato and its crew must undertake one more mission for the good of their species and of the universe itself.
The limited edition includes:
Collector's rigid box with room to house Parts 1 & 2 as well as art book (Part 2 not included)
40-page art book
8 art cards
Special features including an interview with Ken Meseroll and Chris Wehkamp as well as the textless openings and endings
>
Code Geass – Lelouch of the Rebellion Trilogy Movie Box Set – I: Initiation + II: Transgression + III: Glorification – BD (SUB ONLY) – GO STAFF PICK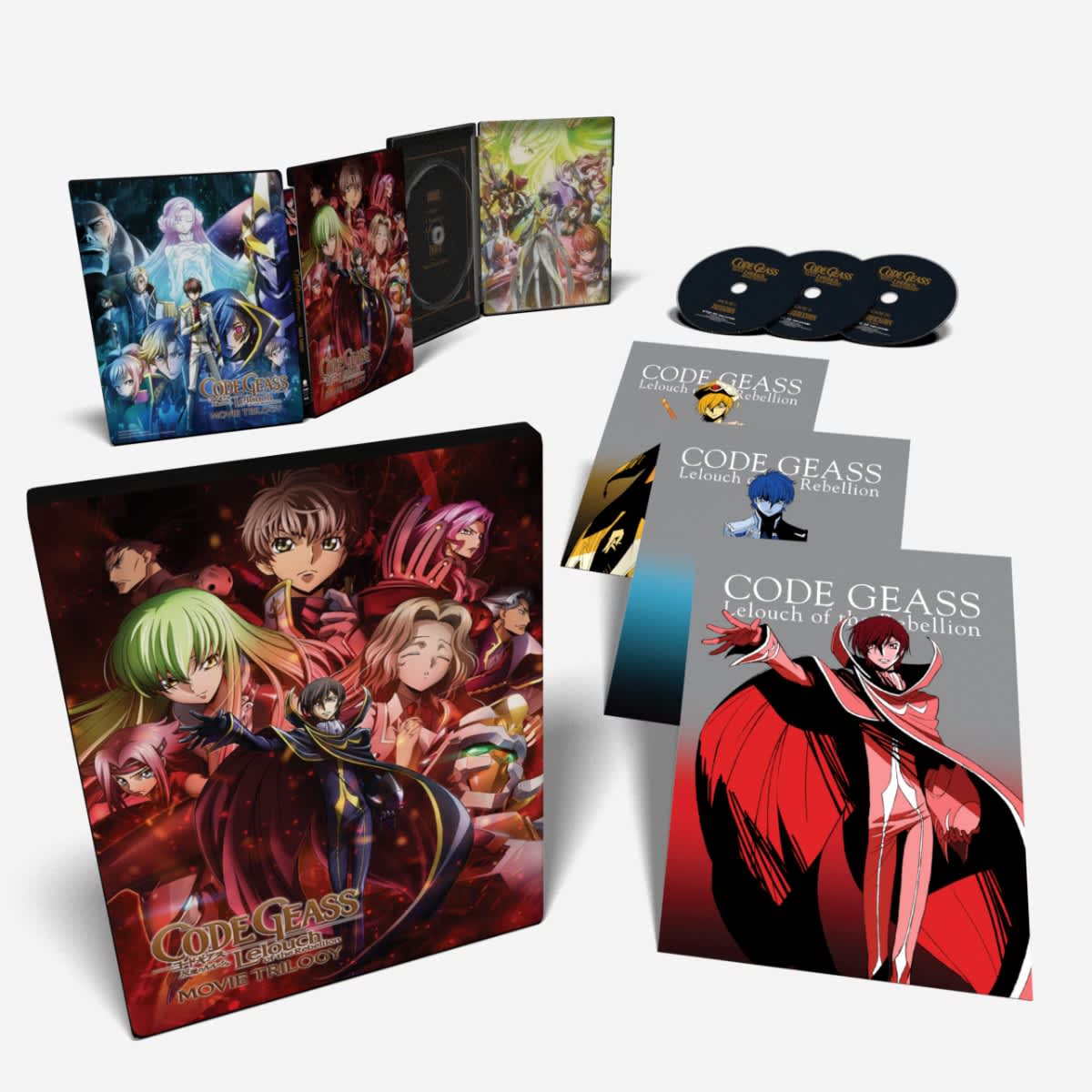 The world is at war. Lelouch Lamperouge, an exiled prince, encounters a strange girl known as C.C., who gifts him with a great power. With this ability, Lelouch can get anyone to do as he wills. But the power of Geass: is it a blessing…or a curse?
>
Ultimate Otaku Teacher: The Complete Series – GO STAFF PICK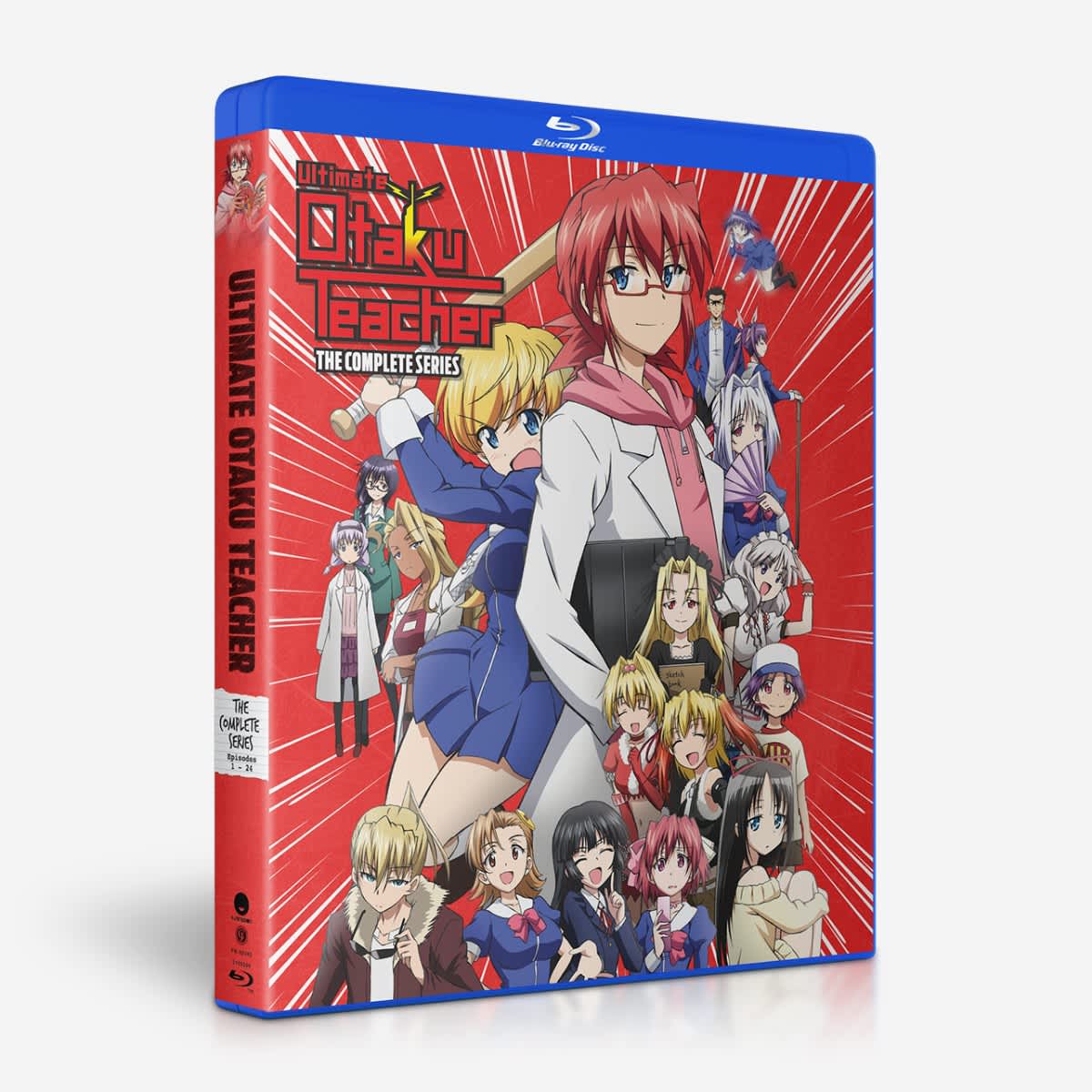 Teaching is the last thing otaku Junichiro Kagami yearns to do. But after getting on his sister's last nerve, he's stuck working as a teacher instead of working on his anime blog! But his students are about to teach him a thing or two. Between their quirky dreams, serious attitude problems, and surprising secrets, Junichiro is definitely in for some far-out lessons.
>
Hakata Tonkotsu Ramens: The Complete Series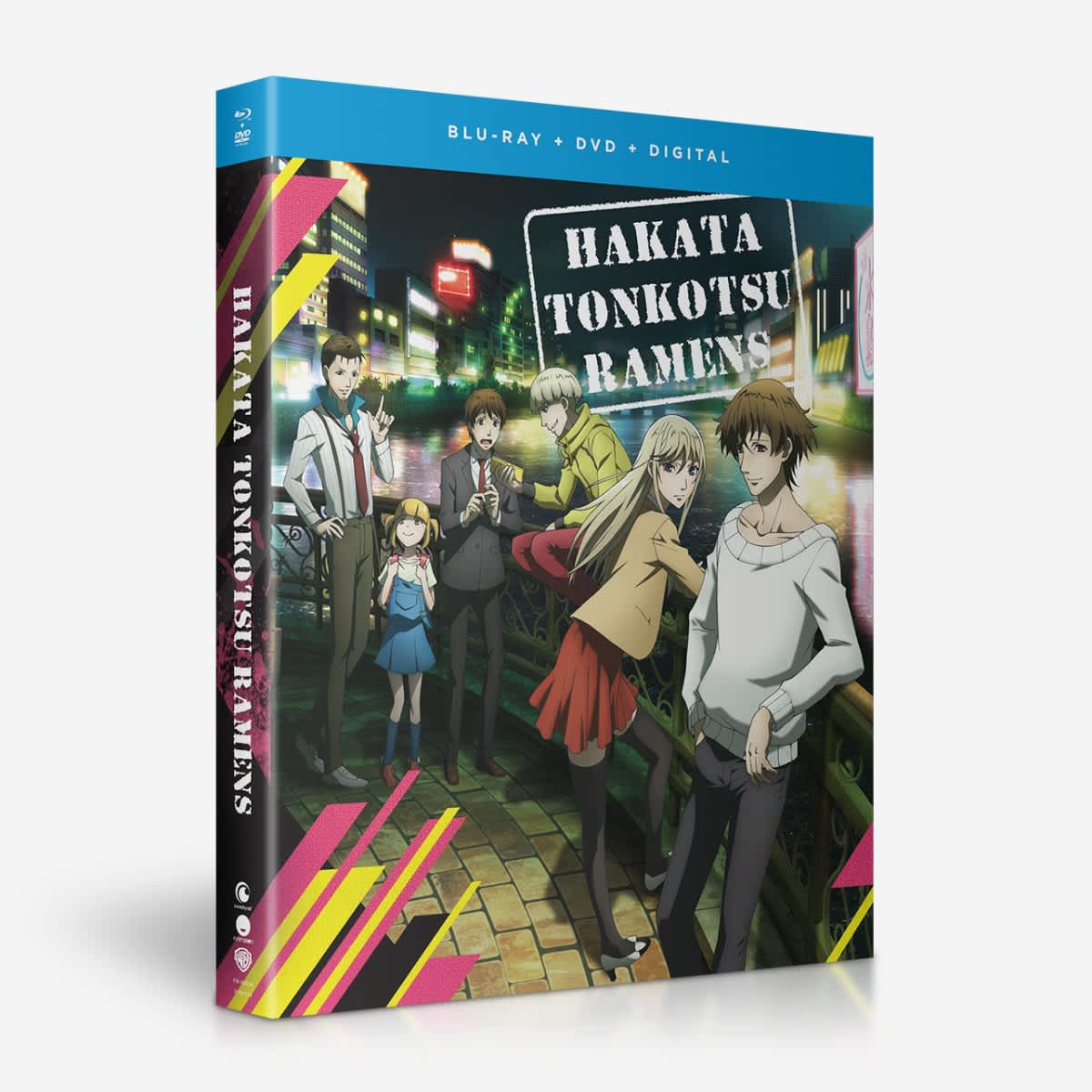 Welcome to the seedy underbelly of Fukuoka, where hitmen are a dime a dozen. Among all the oddballs in this lucrative business, one man stands above the rest—a legendary killer of professional killers. Good thing detective Banba is on the case! This pinch hitter never shies away from a curveball, not even when a cross-dressing assassin gets reeled into Banba's hodgepodge team of hitmen.
>
Scrapped Princess: Complete Series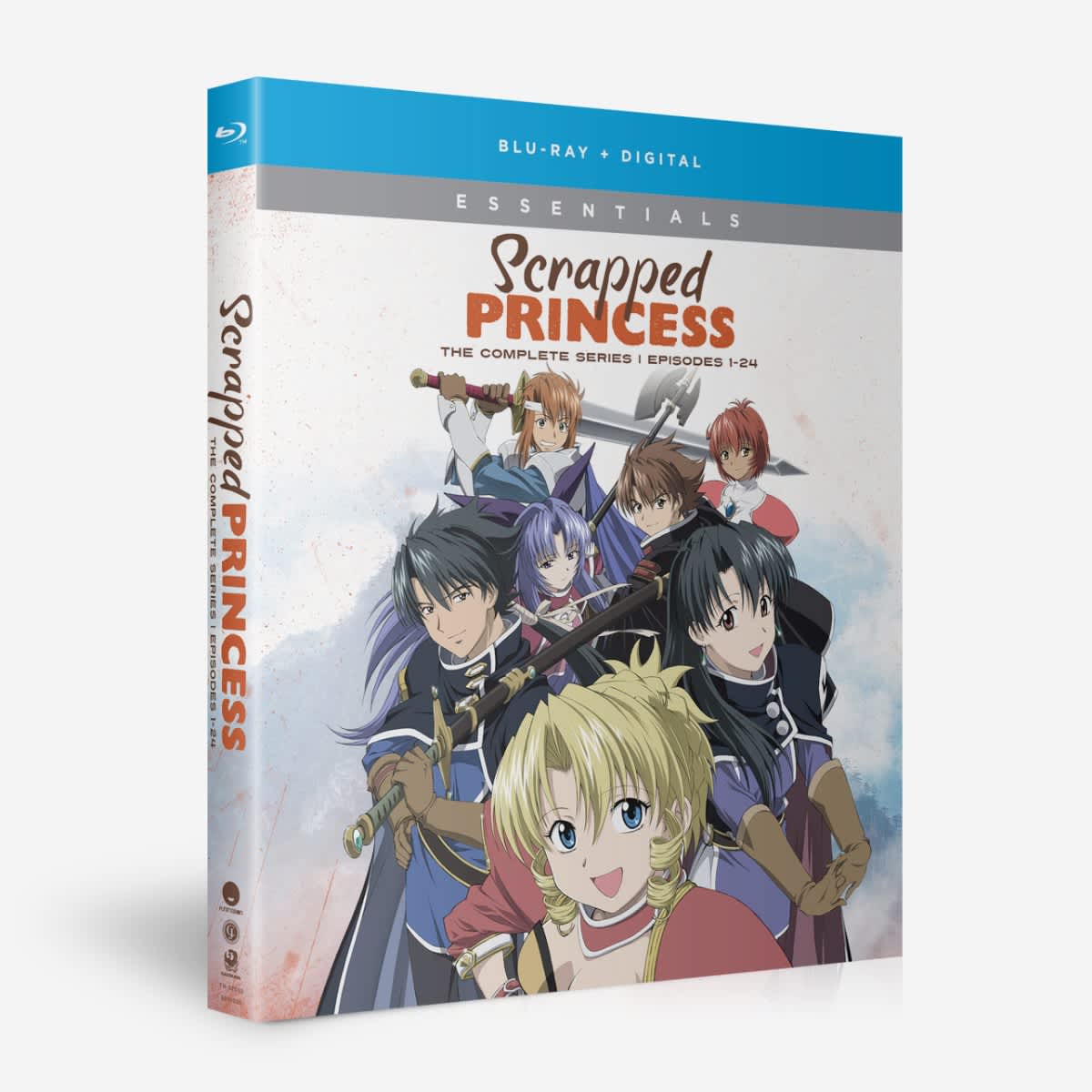 Pacifica Cassul is a kindhearted girl living on the run, for prophecy has named her the poison that would destroy the world. While it seems like everyone is out to get her, she always has her adoptive siblings. Bit by bit, the Cassuls uncover the incredible truth behind the prophecy and its ties to events from 5,000 years ago. But for all their struggle, should such a poison be allowed to live?
>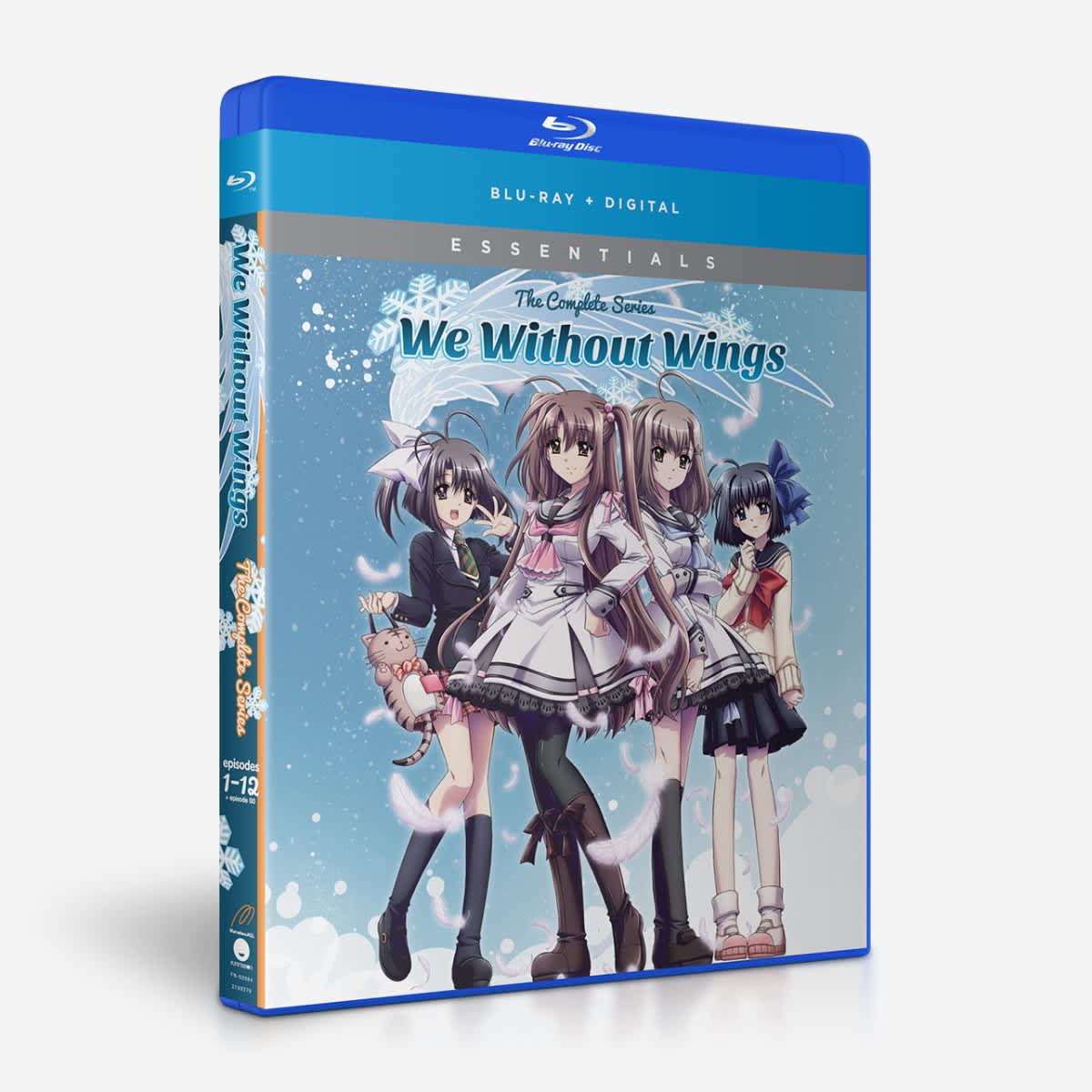 Winter descends on the city, and three eerily similar young men teeter on the brink of madness after cleav-tastic collisions with kinky girls who lead with their curves! Though their personalities differ, Takashi, Shusuke, and Hayato are mysteriously linked by a powerful perversion that will leave fans reaching for the tissues after a mind-bending climax for the ages!
>
Dies irae: The Complete Series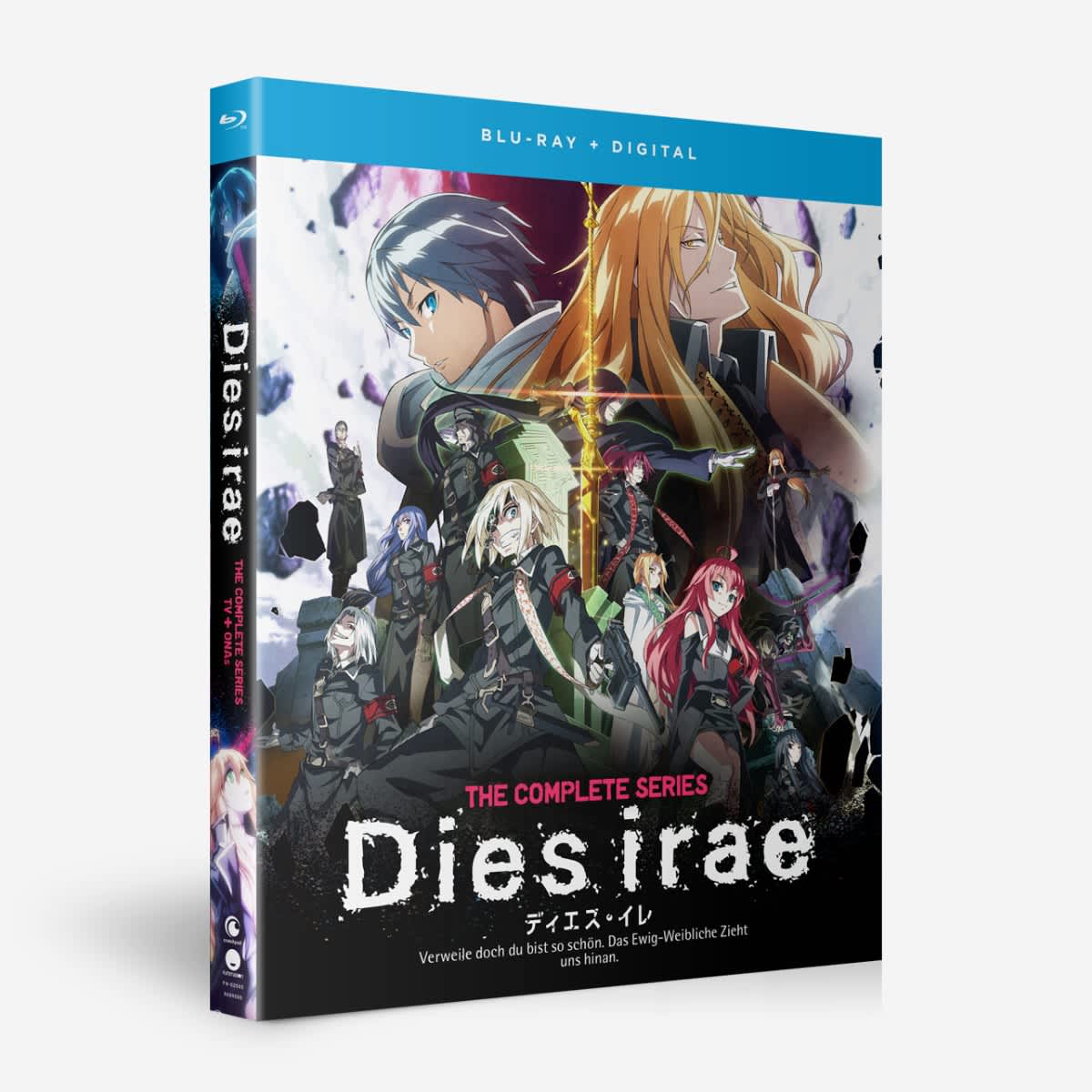 The Longinus Dreizehn Orden has resurfaced in present-day Japan and, by sacrificing the souls of millions, seeks ultimate power. However, high school student Ren Fuji is poised to stop them. Armed with brutally efficient abilities similar to the LDO, and possessing an indomitable will to rescue his friends, he'll risk life and limb to save as many people as he can from a fate worse than death.
>
DARLING in the FRANXX: Part One – BD/DVD Combo – Limited Edition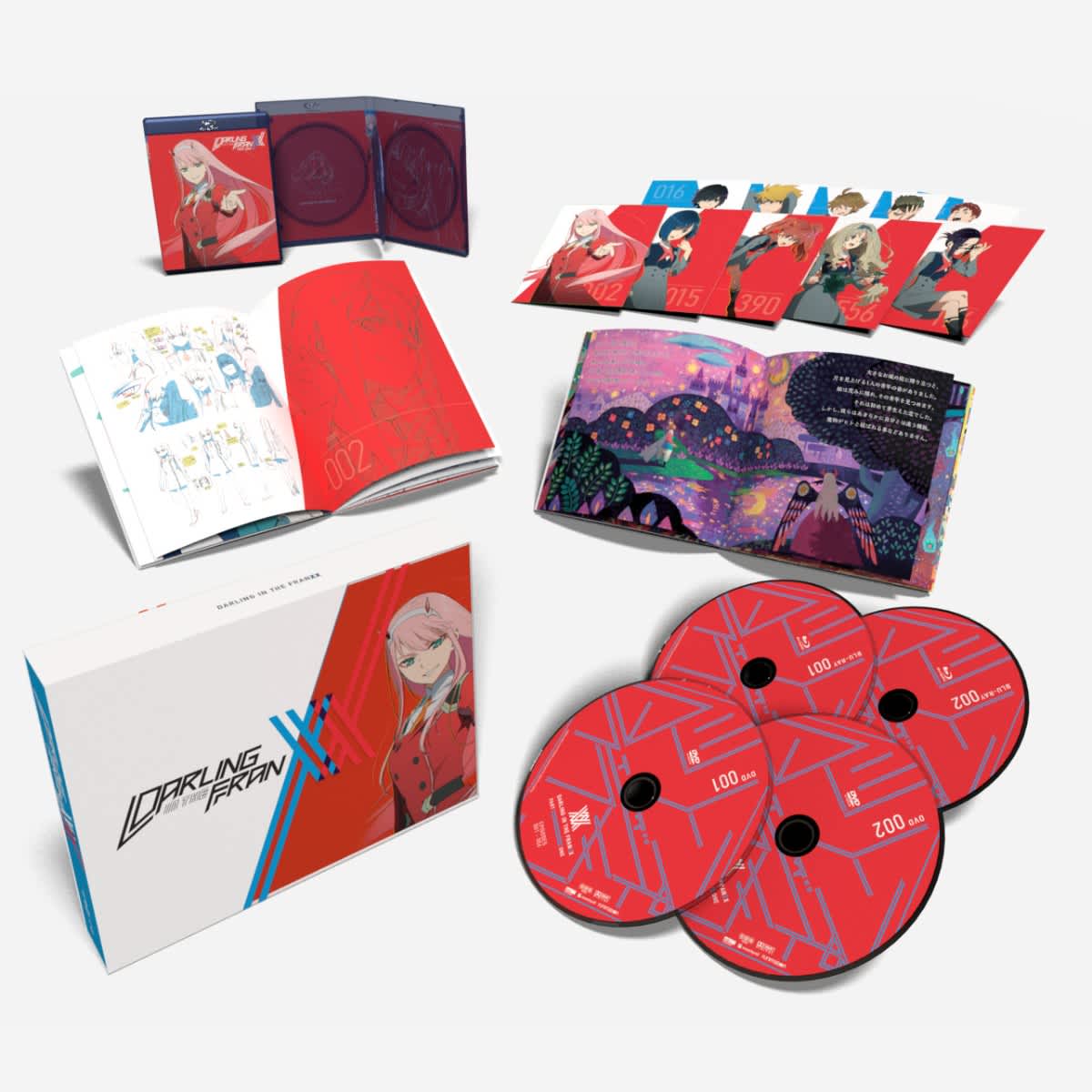 In a battle against the klaxosaurs only the children, classified as parasites, are humanity's hope in this dying world. Fighting in mechanized suits known as FRANXX, parasites are grouped up in male and female pairs to face the monstrous creatures. Hiro was once a prodigy FRANXX pilot. But when he gives up the fight, he meets Zero Two, the girl with the horns, and finds a new reason to keep going.
>
Katana Maidens ~ Toji No Miko: Part One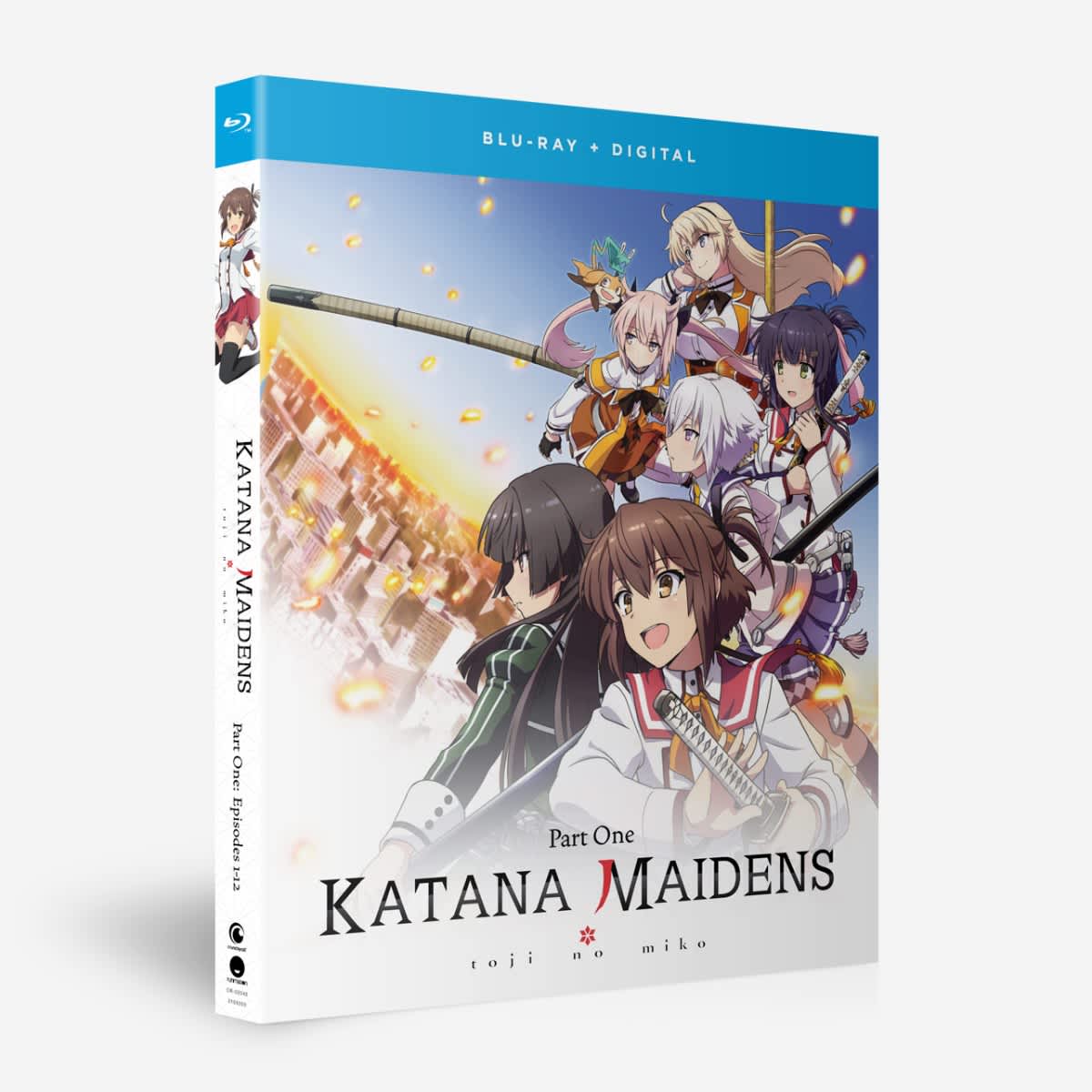 Tasked with protecting the world from the aradama are the sword-wielding shrine maidens. When it's time for the national competition, Kanami Eto is determined to win. But when she faces Hiyori Jujo in the finals, Hiyori doesn't attack her but goes after the head of the Origami family! Suddenly, Kanami is helping Hiyori escape and learns that the Origami family is hiding a big secret.
Includes: 2 art cards (while supplies last)
>
Legend of the Galactic Heroes: Die Neue These: Season One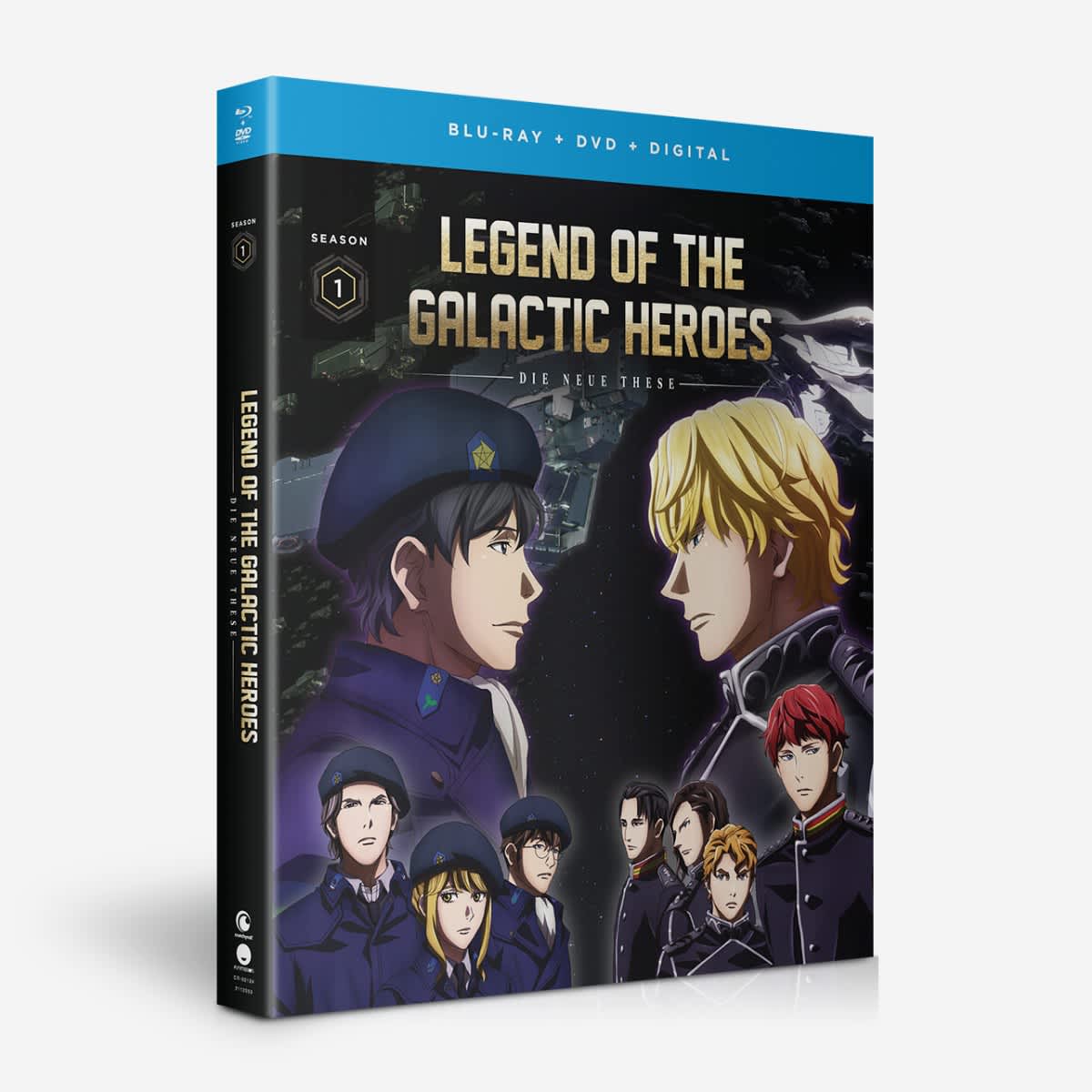 Caught in a 150-year-long war, interstellar nations reach the pinnacle of strategic combat at the hands of two genius leaders. Reinhard of the Galactic Empire, and Yang of the Free Planets Alliance lead the charge from opposing fronts. Fighting is their destiny, but in this vast universe torn by political intrigue, their greatest enemy may not be each other.
>
In a dystopian society of drugs, gangsters, and evil souls, only one thing reigns true: death is the only way out…for ninjas. Infected with a mystical ninja soul coated in fury, Ninja Slayer is born. Barely escaping death and losing his family to a pack of ninjas, Ninja Slayer sets out to avenge the death of his loved ones by spraying the blood of ninjas all across the hell-world of Neo-Saitama.
>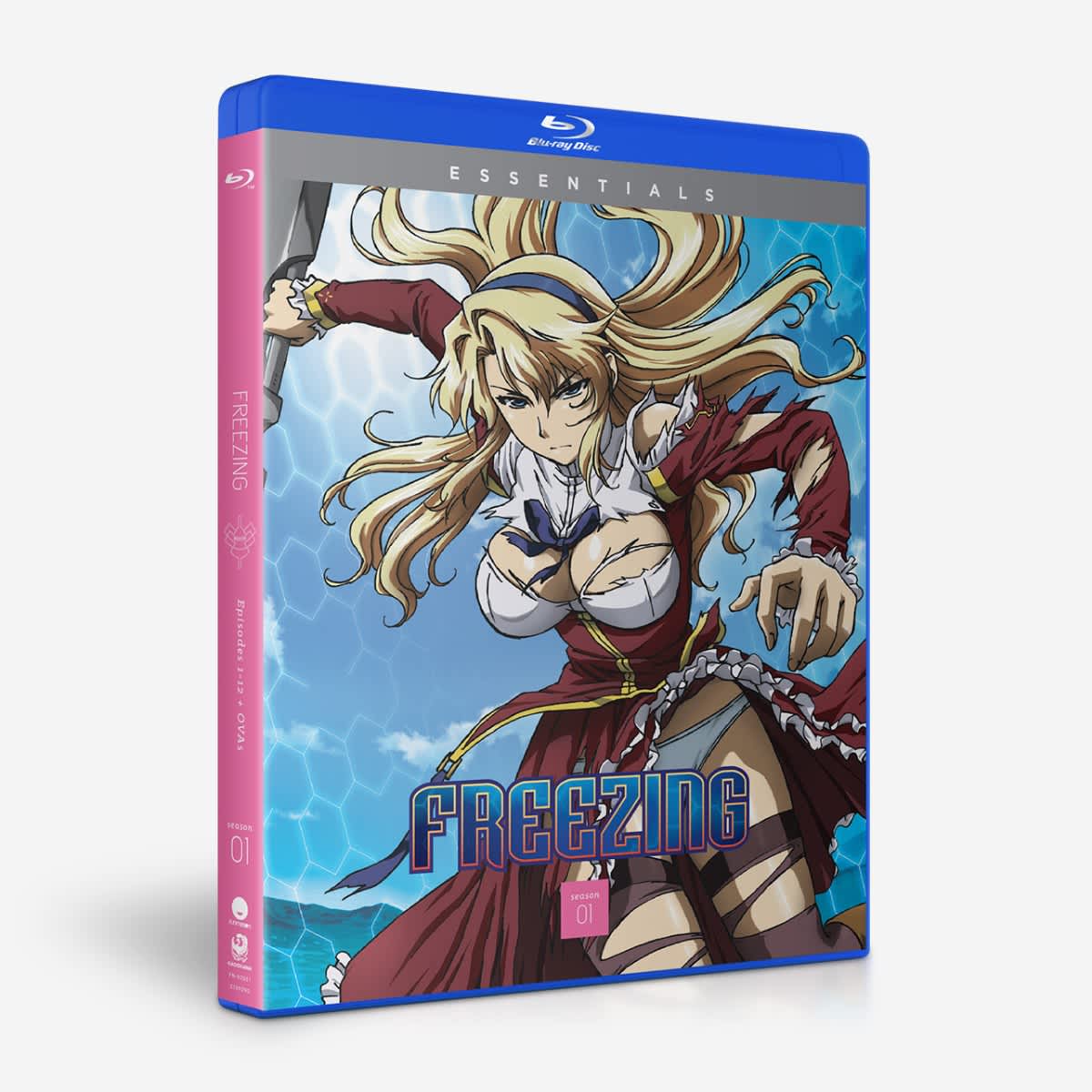 In a word overrun by aliens, mankind is protected by genetically-enhanced female warriors called Pandoras. Satellizer el Bridget is the most feared Pandora at West Genetics academy, and anyone foolish enough to lay a finger on her lush body may not live to regret it. Until, that is, her status as the "Untouchable Queen" is threatened by the arrival of Kazuya, a young boy with a tortured past.
>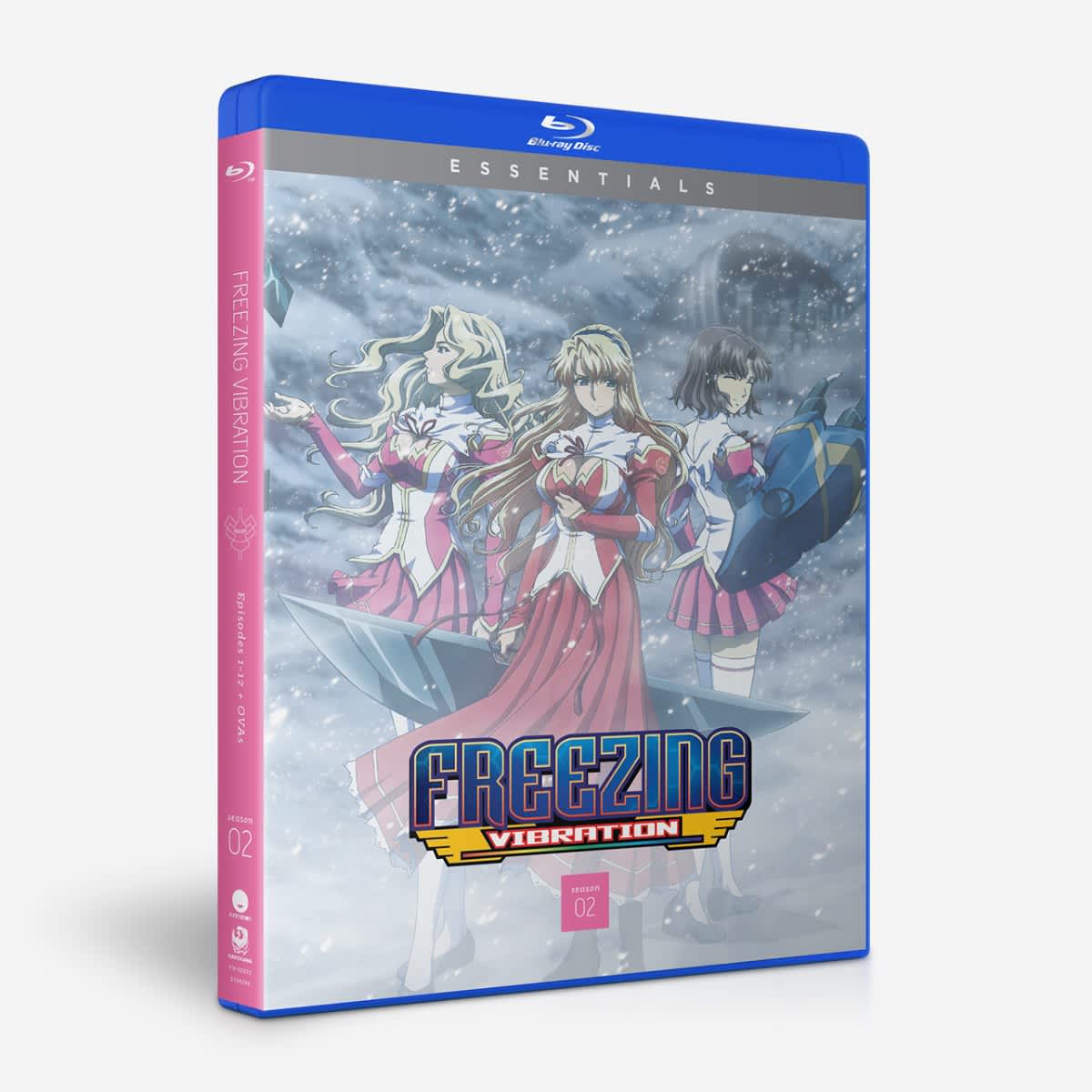 Satellizer el Bridget and some of the most powerful – and desirable – Pandora in the world are summoned to forge a new breed of soldier – E-Pandora! These eager beauties volunteered to have their bodies genetically-enhanced to fight deadly alien invaders plaguing the planet. But rumors of heinous experimentation haunt the project, and only Satellizer can unravel the mystery before it's too late!
>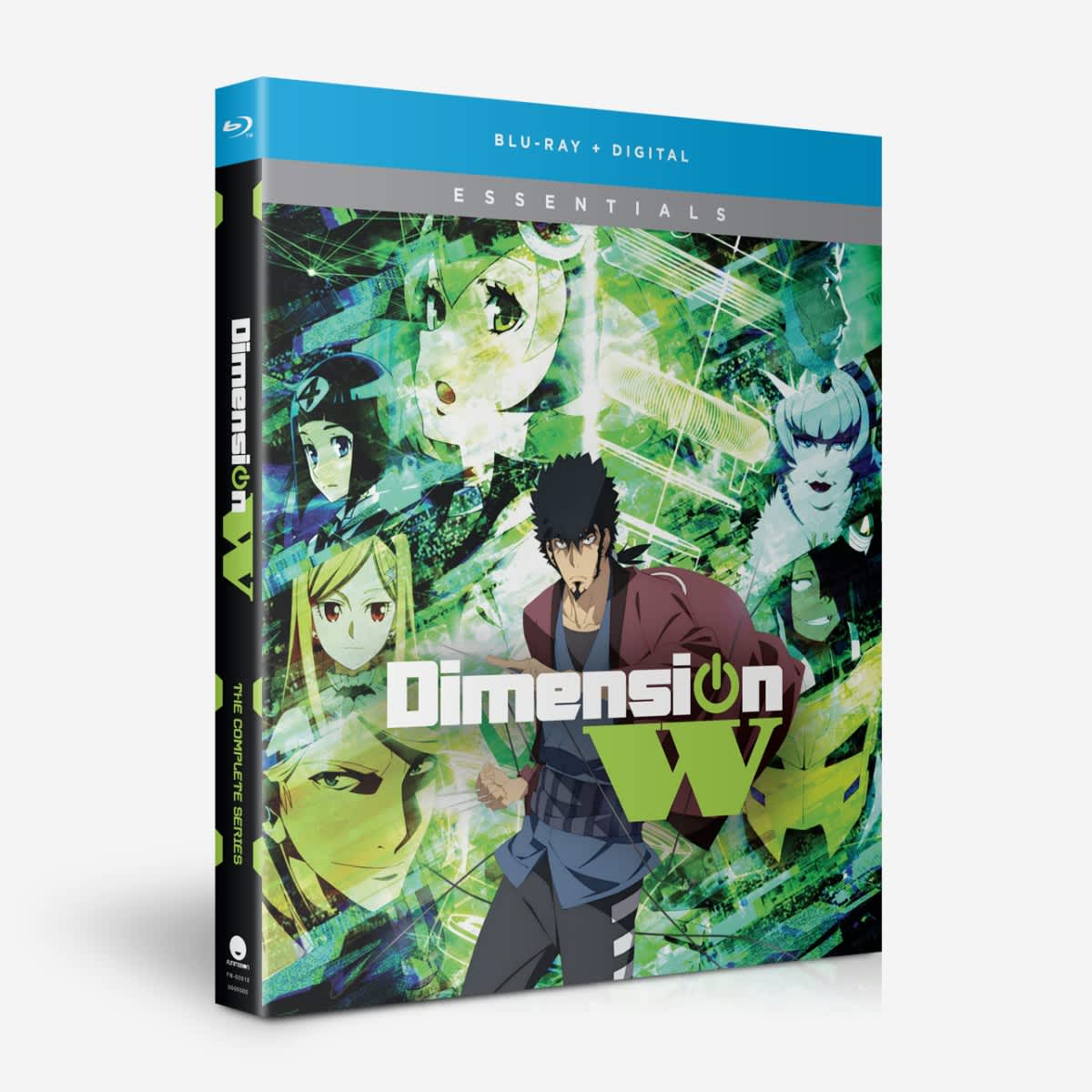 In the near future, devices known as "coils" harness the power of another dimension. Seeking illegal coils, bounty hunter Kyoma Mabuchi spends his days resisting the use of dimensional energy. That is, until a very realistic and adorable robot, Mira, gets mixed up in things. Partnering with the reluctant Kyoma on his missions, together they uncover the truth behind the mysterious power.
>
Burst Angel: The Complete Series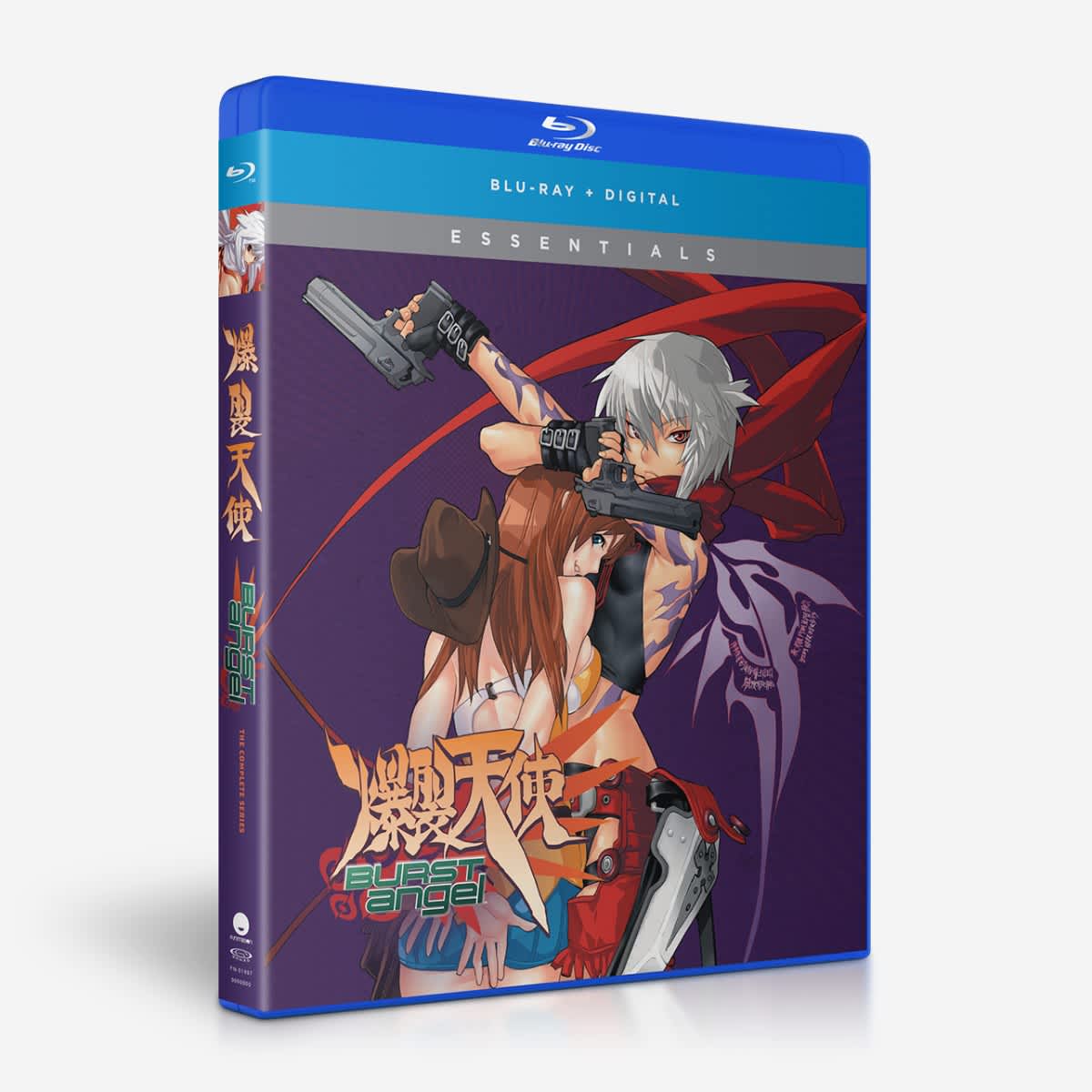 The future's looking bleak. It's a good thing there's a new sheriff in town. Her name is Jo and she's an enigma even to herself. Alongside her partners Sei, Amy, and Meg, Jo fights for the citizens who can't defend themselves. Confronting corruption and twisted science, these gals are on fire – and they're the best chance the wounded city's got.
>
One Piece: Episode of Sabo – TV Special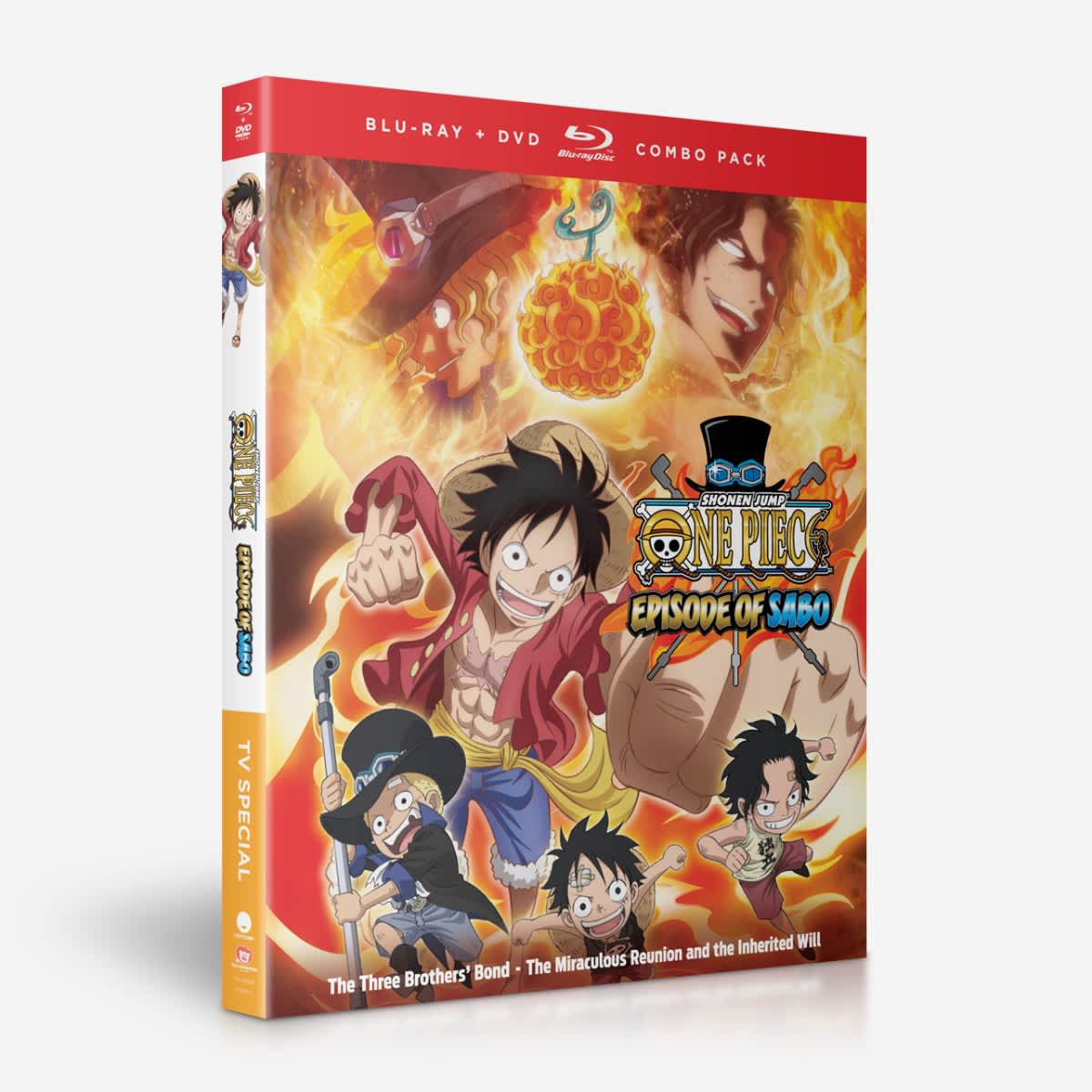 PRICE: $17.49 USD
Visiting Dressrosa under orders of the Revolutionary Army, Sabo's top-secret mission derails when Doflamingo announces the grand prize for battling in the Colosseum. The tragedy at Marineford still weighing on his mind, Sabo reunites with his little brother to protect the promises they made with Ace. Now, they'll fight in disguise for the Colosseum's ultimate prize: Ace's Flame-Flame Fruit.
>
Rampo Kitan: Game of Laplace: The Complete Series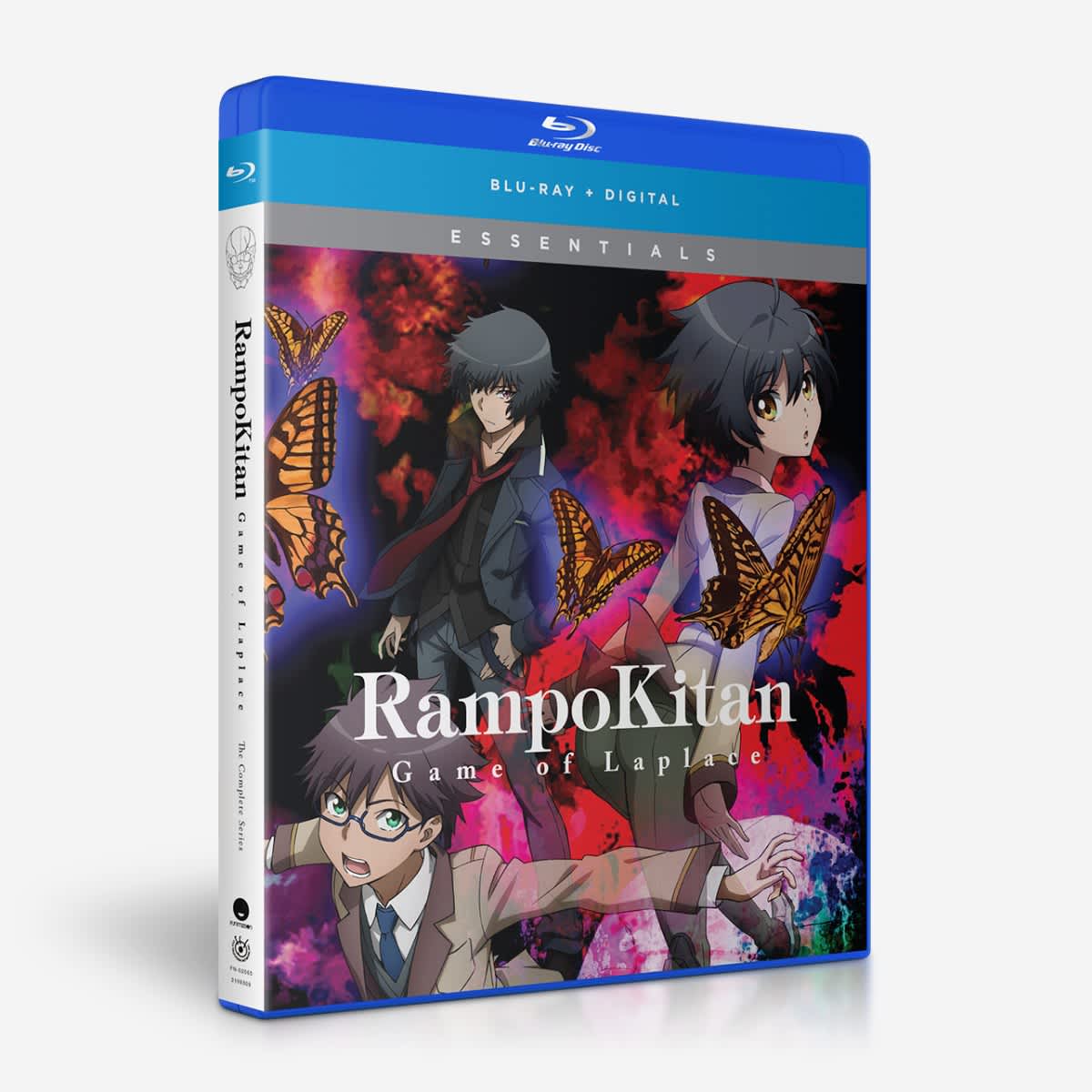 PRICE: $22.49 USD
Life was dull for Kobayashi until the day he was framed for his homeroom teacher's murder. After an infamous high school detective clears his name, Kobayashi volunteers to become his assistant. But for every case they close, two more seem to open in its place. With cryptic clues leading the way, the pair find themselves following a trail of bodies that points to a killer known only as Twenty Faces.