Heroes: Rising, the sequel to the 2018 hit Two Heroes, is set to release December 20, 2019, in Japan. And we have gotten a new look at some of the baddies we can expect to see when the film releases.
Heroes: Rising takes place after the Liberation Army arc
Earlier this week, Weekly Shonen Jump magazine gave us a look at two new original characters that are set to make their debut in Heroes: Rising. These characters will be villains, two of 'the nine', the main antagonists of the movie.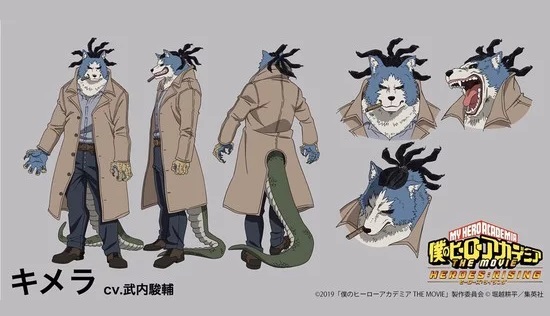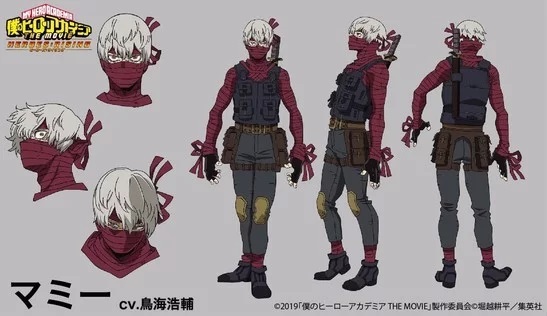 Mummy and Chimera join a handful of other villains including Mahora, Katsuma, Nine, and Slice. These villains join Nine, who appears to be their villainous leader with powers similar to All For One. Whether or not 'the nine' refers to him having nine powers specifically, or there are nine members who have joined in his bad guy group is not entirely clear, although we know that Nine has at least 8 unique powers plus the 1 power to steal powers meaning that he has nine total powers and…
My Hero Academia creator Kōhei Horikoshi stated that this will be the last movie for the MHA franchise and there likely won't be a third. This is allegedly because the movie is being described as a sort of series finale, in that the story is using a concept Horikoshi planned for the final battle in the manga. This means that an end is indeed insight and that there likely will be a dramatic finish for the series sometime soon.
Hitting Japan theaters on December 20th, My Hero Academia: Two Heroes features all your favorite characters and then some. Will this be the end of the series? Or will MHA's popularity take it further than Horikoshi planned? We won't have long to find out.