D23 was held this past weekend with all sorts of Disney reveals and announcements flooding the convention halls. While Friday was all about your typical Disney stuff, Saturday was all about Marvel. And one of the biggest announcements was just who would be joining the upcoming Thunderbolts ensemble roster.
Julia Louis-Dreyfuss returns as Valentina Allegra to oversee a team consisting of Yelena Belova (Florence Pugh), Bucky Barnes (Sebastian Stan), US Agent (Wyatt Russell), Taskmaster (Olga Kurylenko), Red Guardian (David Harbour), and Ghost (Hannah John-Kamen). Below, you will find the concept art of this anti-hero team designed by Andy Park.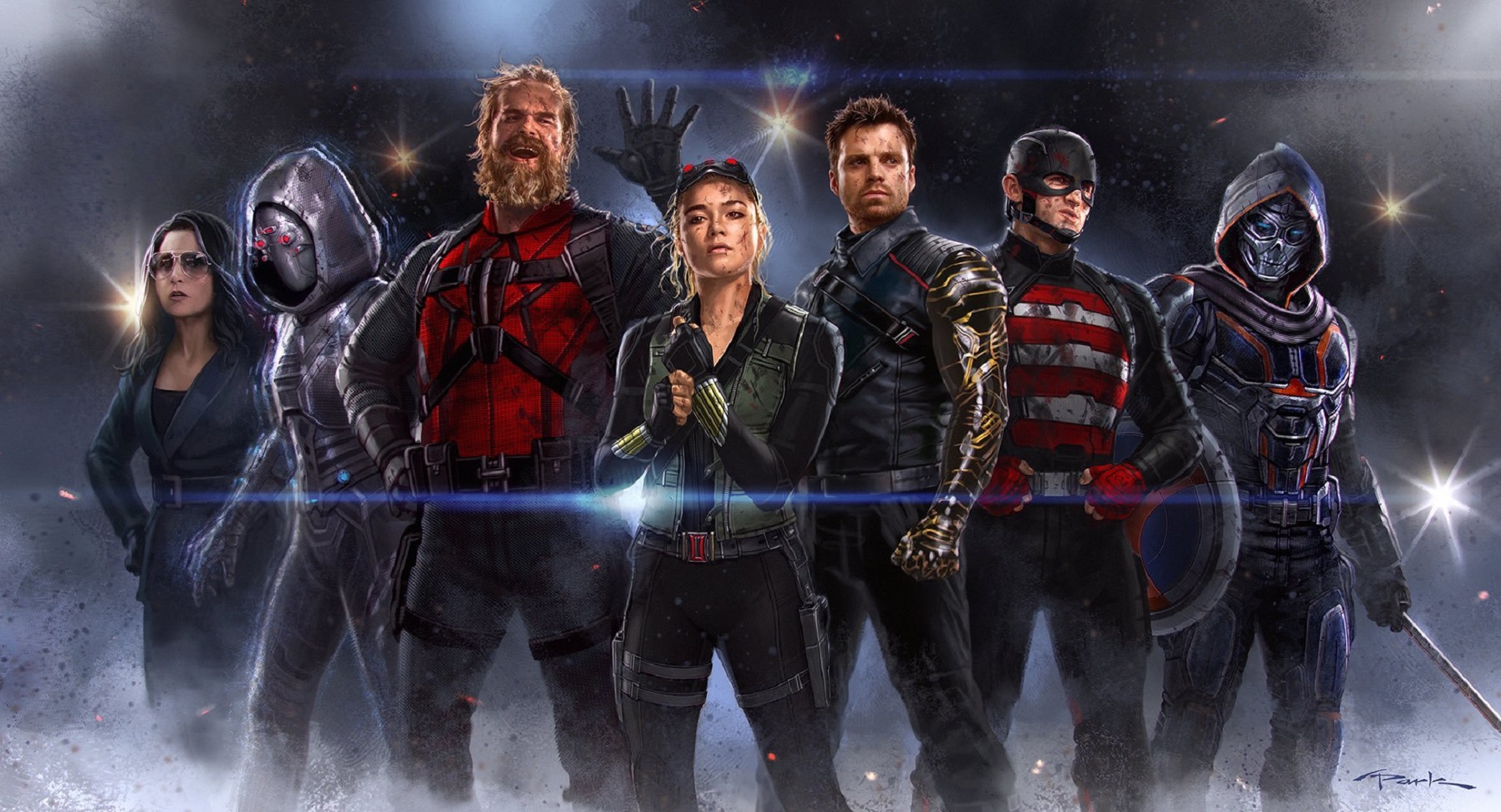 Thunderbolts seems to be the MCU's version of the Suicide Squad (not the Ayer one, the Gunn version), with an assortment of rough and tumble villains or anti-heroes coming together to do a job for a secret intelligence agency of some kind.
Curiously, a handful of characters that were expected to make the team were not discussed such as Zemo or Abomination. This doesn't mean that they won't appear in the movie but we half expected the two of them to make it over Bucky Barnes, who is pretty much an honorary Avenger at this point.
Thunderbolts is scheduled to release on July 26th, 2024, and will wrap up Phase 5. The film is to be directed by Jake Schreier.