We finally have our first look at a classic foe appearing in the upcoming third MCU Spidey movie.
In a new poster shared by the film's official Twitter account, we see Spider-Man ready to take on Doctor Octopus (as he appeared in 2004's Spider-Man 2) in Spider-Man: No Way Home…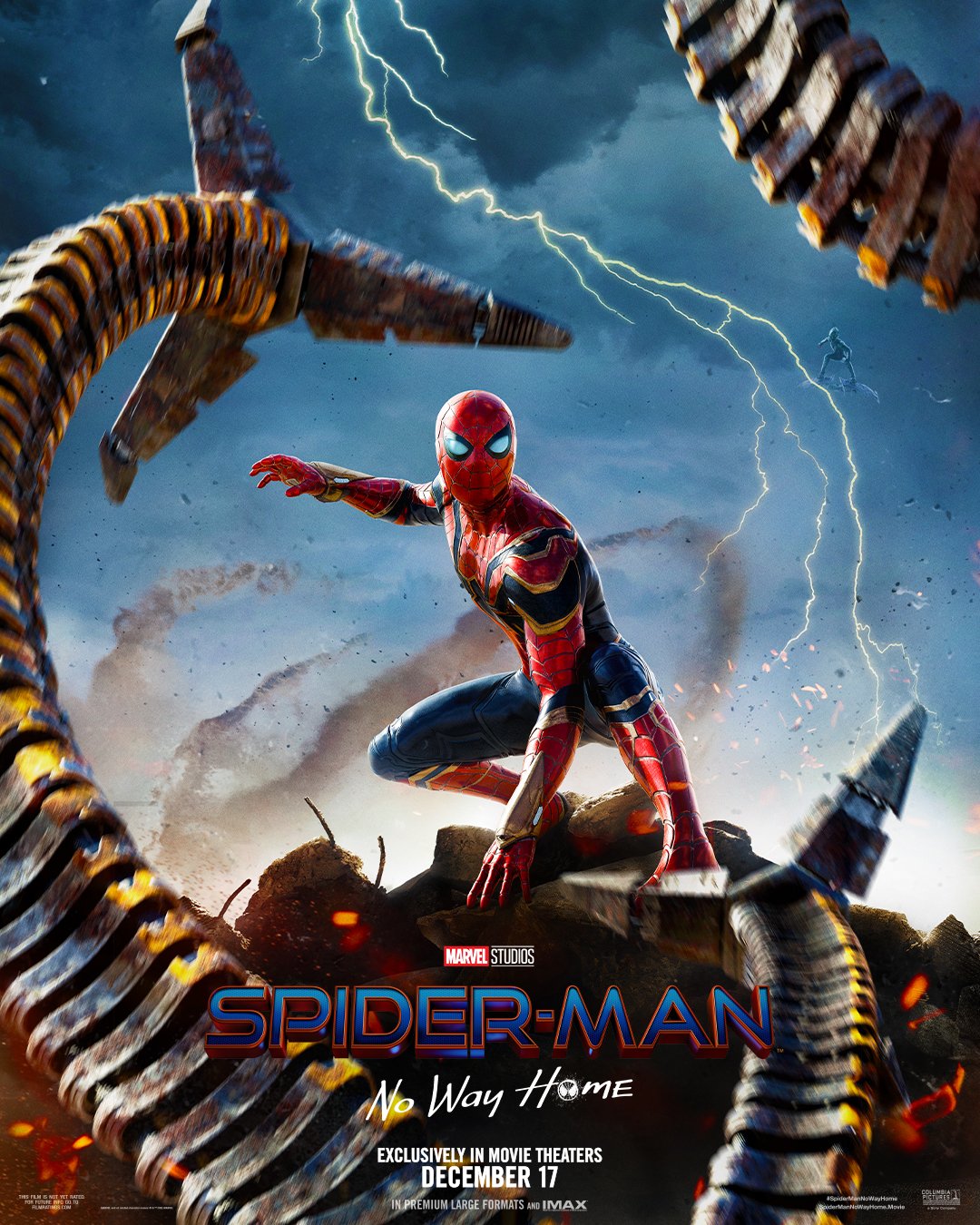 But if you look closely towards the right corner of the poster…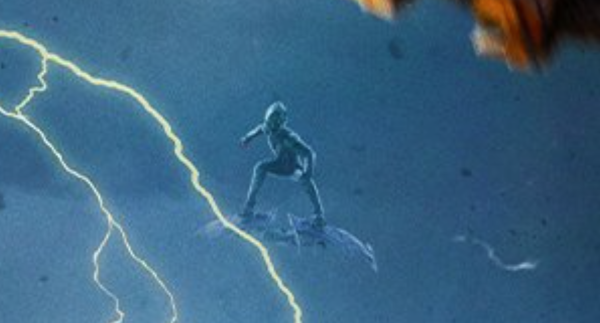 There he is! It's none other than Green Goblin; as he appeared in Spider-Man, portrayed by Willem Dafoe.
Obviously this isn't a perfect look at the iconic villain, but it's clear enough that Green Goblin is sporting the costume and riding the glider used in the original 2002 film.
This isn't the first time Green Goblin was teased to appear in No Way Home. In the film's official trailer, we see one of his pumpkin bombs and hear his unmistakable cackle at 2:28.
So what does this mean? Well, as the trailer and "The Multiverse unleashed" line from the tweet indicate, No Way Home will absolutely see Spider-Man fighting villains from the different film series/incarnations of the character. Based on the trailer, this poster and past reporting, we know for sure these villains will appear:
Willem Dafoe as Norman Osborn / Green Goblin (Spider-Man)
Alfred Molina as Otto Octavius / Doctor Octopus (Spider-Man 2)
Jamie Foxx as Max Dillon / Electro (The Amazing Spider-Man 2)
That's just three though, will we get official confirmation on three more villains like Sand Man, the Lizard or Venom to form the Sinister Six? And what about the other Spider-Men? (Thoughts and Prayers for Tobey.)
We'll just have to wait and see. Not that much longer though!
Spider-Man: No Way Home hits theaters on December 17.