The next volume of Dragon Ball Super is set to release in North America this holiday season on December 6th. Add the date to your calendars and get ready for a whole new side of Vegeta we have yet to see in the manga series to date!
Now those of you that happen to read Japanese may have been fortunate enough to have already gotten an early look at what this latest volume holds in store for us English-only speakers as Vol.17 was already released in Japan last year in December. For us, we have about four more months to get through before we can get caught up, so no spoilers!
Volume Summary
Volume 17 sees the Granolah the Survivor Arc hit new heights of destruction, and as a result of his fierce battle with Granolah, a new power awakens within Vegeta! Finally, the Power of Destruction he strove to attain throughout his training with Beerus is unleashed!!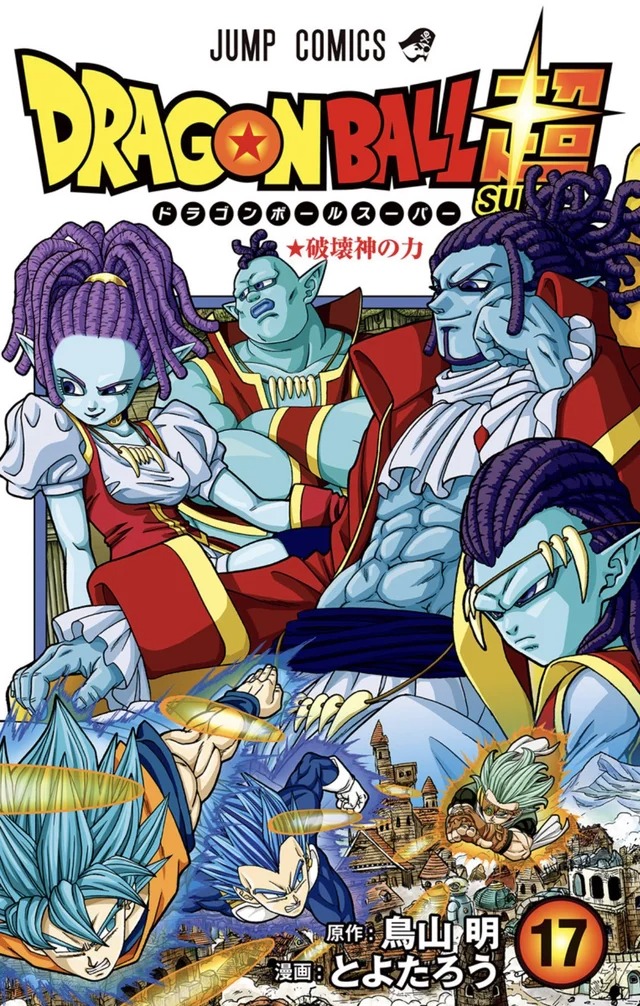 Currently, it does not appear that Viz Media has a pre-order link up for Vol.17 on their site but Amazon does, albeit without any front or back cover art. In the meantime, you can at least head over to Viz.com and get caught up through Vol.16 of Dragon Ball Super if you haven't already done so. Their digital subscription service is pretty handy for reading on the go, if you're interested.
Note: we are not affiliated or partnered with Amazon or Viz so any clicks don't get us paid. We simply provided the links as a means of convenience. 
The English site of Dragon-Ball-Official.com has a page dedicated to DBS Vol.17 if you care to check it out and see if you can find anything interesting.