Back in 2018, we attended the premiere of Dragon Ball Super: Broly, a stellar action movie with animation unlike anything we have ever seen before. The colors were vibrant, the fight sequences were intense, and the stylistic choices for the animation blew us away. Now, four years later, Dragon Ball Super is back in theaters with Super Hero, another incredible action-packed experience that pushes the bar even further than ever before.
It is hard to believe that it has been almost four years since we saw a Dragon Ball film in theaters. In that time, it is clear that Akira Toriyama has heard the overwhelming feedback in the positive for the direction Dragon Ball Super has taken, and the re-introduction of characters old and new. Broly is now canon, Frieza is slightly tamer, and Android 17 has gotten a bit more screen time since the multiversal survival saga. However, there has been a handful of negatives that the series has faced, particularly in the handling of Goku's eldest son, Gohan, something that Akira Toriyama heard loud and clear.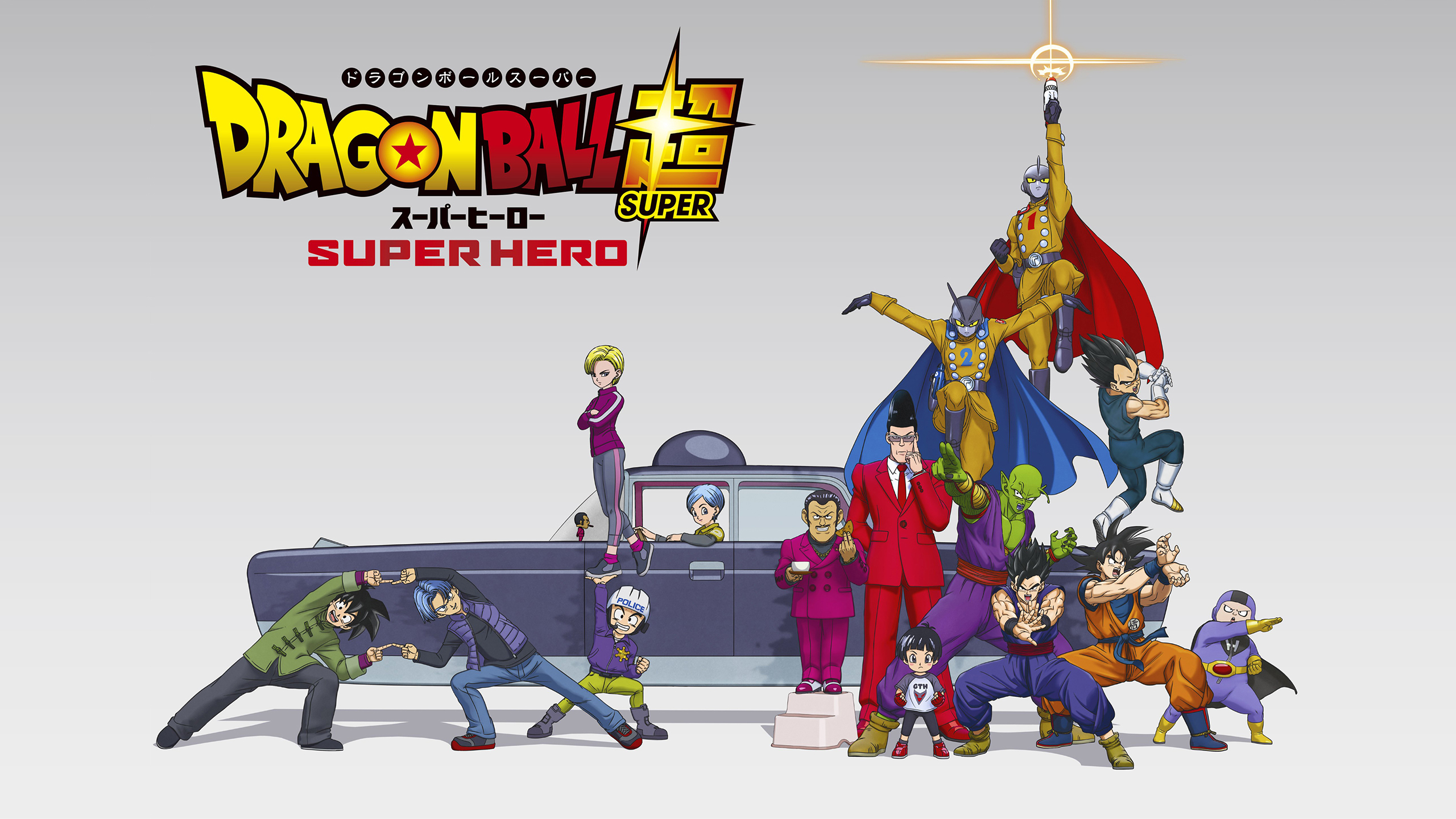 Dragon Ball Super: Super Hero is a movie that aims to right some wrongs, specifically with the young Saiyan who defeated Cell. Ever since then, Gohan has gotten a little too lax with his training, or lack thereof, as he turns his focus and efforts toward academia. However, Piccolo has been quick to point out that Gohan's absent training has made him weaker and could end up being a pitfall for humanity, should a new threat arise and Gohan wouldn't be able to rise with it and face the challenge. This is the central focus of what Super Hero wants to do- to once again remind fans that Gohan is a badass, even if he takes a bit of a break to raise his daughter, Pan. Even if Piccolo is also taking it upon himself to train the young halfling the same way he did with Gohan years earlier.
If you have kept up with the series, you will know that one of the greatest adversaries the series has ever had was the Red Ribbon Army, a constant threat that was first introduced in Dragon Ball and later, in Dragon Ball Z under Dr. Gero. Now, years later, the Red Ribbon army has resurfaced and is once again hellbent on world domination. With Goku and Vegeta off-world unable to be reached, Gohan and Piccolo are the planet's only hope. But can the eldest son of Goku rise to the challenge after putting off his training for so long? And will Piccolo get more of those plushies that he loves so much?
That is all I am saying about the plot.
There are so many twists, turns, and surprises that I do not wish to spoil for you here. Granted, the film already came out in Japan and you may have already heard about some of them but you won't hear them from me. I want you to experience the film in all its glory when it comes out nationwide on the 19th and see it with fresh eyes.
Throughout the entire movie, I could not help but notice that the animation style, while impressive, was different than Broly from before. Whether it be an upgrade or some unique style of CGI, Super Hero felt like it borrowed the animation style from Dragon Ball Fighterz which in no way was a hindrance but rather, a beautiful display of atmospheric lighting and intense action that you could almost reach out and grab. But the visuals weren't the only thing pleasing about Super Hero.
The writing that you come to expect from the theatrical release of a Dragon Ball movie is once again top-notch with a sharp wit that accompanies it throughout. A natural flow of seamless and perfect dialog followed every character and painted an excellent portrait of character growth that demonstrated the progression of life for the Z-Fighters and their individual lives. Of course, the writing would not be able to shine nearly as good as it did if it weren't for the excellent voice cast knocking it out of the park.
The performances of Sabat and Hebert as the main characters in Piccolo and Gohan, respectively, were strong, sharp, and more than capable of being the central focus while Schemmel and others took a back seat. Sabat, who also voices Vegeta, stole the show with his performance as he is usually one to do. My only gripe is that Piccolo's voice did seem to be a bit more mellow and closer to a grumpy Yamcha than the deeper, gruff Namekian sound we are used to.
Overall, Dragon Ball Super: Super Hero is an impressive feat of animation and a delightful treat for anime fans that certainly showcases all its merit on the large silver screen. We have no doubts that fans will pick this up for home viewing and stream it like crazy after it runs its course in theaters but we can't recommend seeing it on the big screen enough. The action and vibrant colors are in perfect form on a screen that size and there really is something special, and spectacular to behold in seeing the Dragon Ball heroes quite literally larger than life.
Dragon Ball Super: Super Hero comes to a North American theater near you on August 19th. Get your tickets now.