I am equally parts excited and confused by the prospect and premise surrounding developer Striking Distance Studio's upcoming "spiritual successor" to Dead Space. You see, Callisto Protocol is coming from Dead Space co-creator Glen Schofield, who founded Striking Distance and is now the CEO. What makes this weird is that Callisto Protocol apparently takes place in the distant future of the Player Unknown's Battlegrounds (PUBG) universe. Yeah, I know. Why? What? How? Before we get into any of that, take a look at this wildly intense Red Band trailer for the game and see why we are excited:
According to the details of the game's premise, for some reason, the game takes place 300 years after the events of PUBG and in the same universe. I have played PUBG and I must say that I wasn't aware it had any sort of story, narrative, or lore to it, but nonetheless, the Battle Royale game is about to get an extended universe, for some reason.
We don't know how this ties in or when we will start to see any sort of relations or connections to PUBG, as Callisto Protocol was only just announced this year with a tentative 2022 release. We suspect that PUBG will start receiving in-game easter eggs and perhaps even earnable cosmetics that tie into CP, but we can't be certain. However, if you pay close enough attention to the trailer above, you will see that the development team (which, again, consists of Dead Space's co-creator and quite possibly even some members of the original Dead Space teams) has filled this little snippet with tons of Dead Space easter eggs.
Scribbled on the wall there, "IC was here" and "JC was here too", clear references to both Isaac Clarke and John Carver, the former being the main protagonist of the Dead Space franchise while both are the main playable characters of Dead Space 3, respectively.
A portion of the song "Twinkle Twinkle Little Star" can be heard, a signature backdrop for the Dead Space games, notably during the suspenseful build-up of a gory trailer featuring necromorphs.
The prisoner is reading a book on engineering, which was Isaac Clarke's profession. If that was not enough, then notice that the author of the book is E. Langford, a reference to Isaac's love interest in Dead Space 2 and 3, Ellie Langford.
The number on the prisoner's jumpsuit is Isaac Clarke's birthday.
The glowing neck bit and the alien in the trailer are both quite similar to Isaac Clarke's health meter and the necromorph design to some extent. This is likely due to Callisto Protocol allegedly being based on the original concept of Dead Space and will take cues from the original Dead Space 3 script and canceled Dead Space 4 games (so we have heard from sources).
So, clearly, this game appears to have a whole lot more to do with Dead Space than it seemingly does with PUBG. So again, why? From what we can tell and what we have heard of CP, the game will not play or function in any similar way to the Battle Royale style of PUBG, so at this point, it feels like the PUBG Corporation is simply trying to expand its portfolio by slapping their name on other franchises such as this.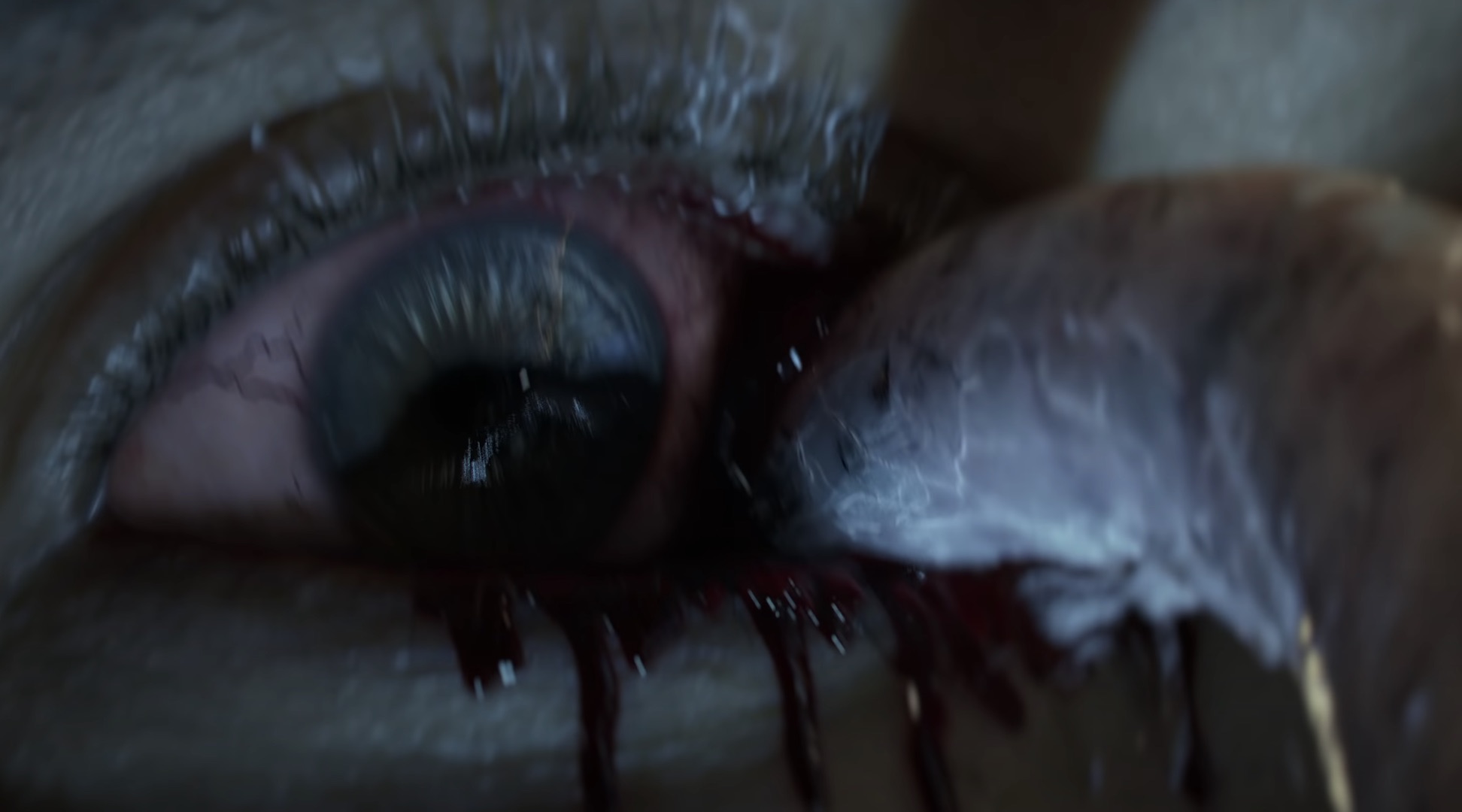 What we do know was that Schofield had originally announced that he was joining PUBG Corp as the head of Striking Distance Studios, which seems to be owned by Krafton as a subsidiary. If you are not aware, Krafton Inc. is a South Korean video game holding company whose subsidiaries include PUBG, Bluehole, and now Striking Distance Studios, among others. And as the CEO, Schofield and SDS are building a game that takes place 300 years in the future of PUBG's narrative universe, while containing tons of Dead Space easter eggs. Again, we have just as many questions as you do and we can't wait to find out the answers.
For now, you can keep an eye on the official Callisto Protocol website or their relatively new and official YouTube channel for more information. The game is set to release on consoles and PC sometime in 2022.