Marvel owes Scarlett Johansson/Black Widow her own trilogy in the MCU. Full stop. And while she may not quite have been the main character in any of the previous films, she's been a part of the MCU since 2010. Hell, even Scott Lang somehow landed two stand-alone films before Natasha Romanoff finally, and rightly so, received her own.
Black Widow is without a doubt more iconic than Ant-Man. While both Ant-Man films were clever distractions from the overarching MCU storyline and eventually sets up Avengers: Endgame, Black Widow somehow beautifully walks the line between Marvel's version of a Jason Bourne film and your generic Marvel film.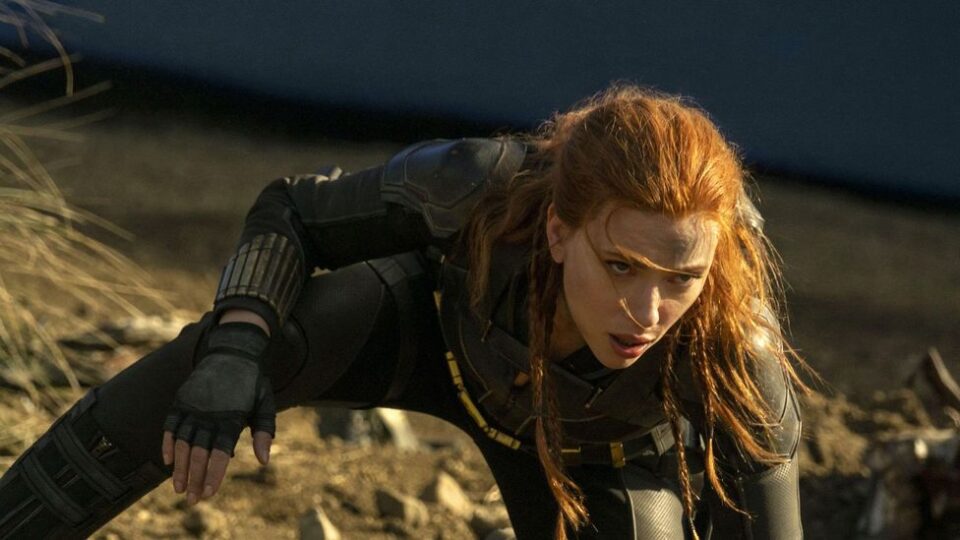 Directed by Cate Shortland, the film pieces together the parts of Natasha's past that we know of while also enlightening us to the horrors of the Black Widow program. While not worth the $30 value to stream from home, the film is worth seeing in theaters for the cost of a ticket and some popcorn.
The film begins in Ohio, in 1995, when Natasha is nothing more than a child. But her life in Midwestern America comes to a grinding halt because Natasha isn't American and neither is her family. They're undercover Russian agents whose cover is blown and SHIELD is in hot pursuit. From here on out the film flows between sentimental moments and stunning action scenes taking place across the world with several twists you don't see coming spread throughout the film.
After the brief introduction to Natasha's childhood and her family which includes Alexia (David Harbour), Melina (Rachel Weisz), and Yelena (Florence Pugh) the film jumps to the events following Captain America: Civil War with Natasha on the run from General Ross. Originally safe in hiding in Norway, Natasha's forced to flee after being attacked by the Taskmaster for the first time after her sister sends her mysterious vials.
From here the film hops around the world from Norway, to Budapest (yes, that Budapest. The one Clint and Natasha are always talking about), and Russia. Along the way we meet Natasha's sister Yelena (Florence Pugh) and Florence Pugh arguably steals the screen from here on out.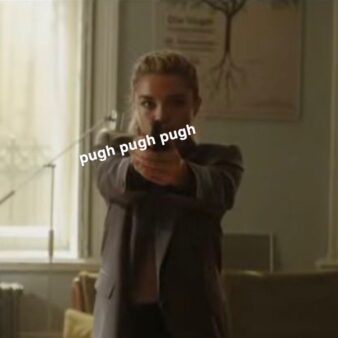 Of course, the film is centered on Natasha Romanoff but Florence Pugh's performance as Yelena is top-tier. Much like RDJ was meant to be Tony Stark, Florence was meant to be Yelena. A smart ass who always has something to say, Yelena has no filter and lets Natasha and everyone around her know exactly what she's thinking. But the dynamic between Pugh and Johansson is so iconic you can't help but want more.
As the film progresses, both Natasha and Yelena's parents are re-introduced and family becomes the main theme of the film. (Don't worry, Dominic Toretto is nowhere near the film.) Sadly, this slows down the pace of the film in a way that feels jarring and out of place. Luckily, this scene only lasts several minutes and the film picks up its pace to match the tempo many are familiar with when it comes to Marvel films.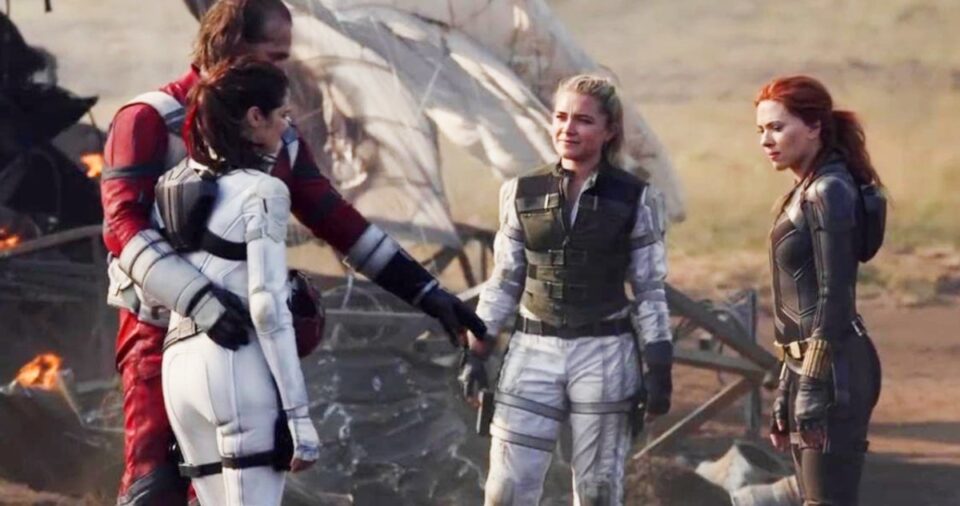 I won't spoil anything but Natasha and Yelena's issues with their family run deep. Set against the backdrop of what is arguably child trafficking and mind control, the film struggles to find a balance between rectifying childhood trauma and making the Taskmaster/the Red Room an Avengers-level threat. Even how the film ends where Avengers: Infinity War begins feels abrupt. But the after-credit scene and Florence Pugh's performance as Yelena is arguably the film's saving grace.