Earlier today, the official TWD Twitter account announced that The Walking Dead is set to end in 2022 with a final 11th season consisting of 24 episodes. Fear not, TWD fans, as only the core series is ending with another series continuing onward in 2024 starring Norman Reedus.
BREAKING: #TheWalkingDead will conclude in 2022 with an extended 24-episode 11th and final season. In 2023, Angela Kang will return to helm a fourth #TWD series starring Norman Reedus and Melissa McBride. Details: https://t.co/256kz1pAzn pic.twitter.com/GLbd3zG6UF

— The Walking Dead (@TheWalkingDead) September 9, 2020
Based on Robert Kirkman's comic of the same name, The Walking Dead is arguably the most popular running television series at this time and will likely continue with an extended/expanded universe with multiple series, including the currently ongoing FEAR The Walking Dead, which is set to debut a sixth season this October along with new series TWD: The World Beyond debuting in October as well with ten episodes.
In a press release regarding the finale of the core series, Scott Gimple, the CCO and showrunner (seasons 4-8) for TWD, stated the following:
 "It's been ten years gone by; what lies ahead are two more to come and stories and stories to tell beyond that. What's clear is that this show has been about the living, made by a passionate cast, team of writer/producers, producers, and crew, bringing to life the vision put forth by Robert Kirkman in his brilliant comic — and supported by the best fans in the world. This will be a grand finale that will lead to new premieres. Evolution is upon us. THE WALKING DEAD lives."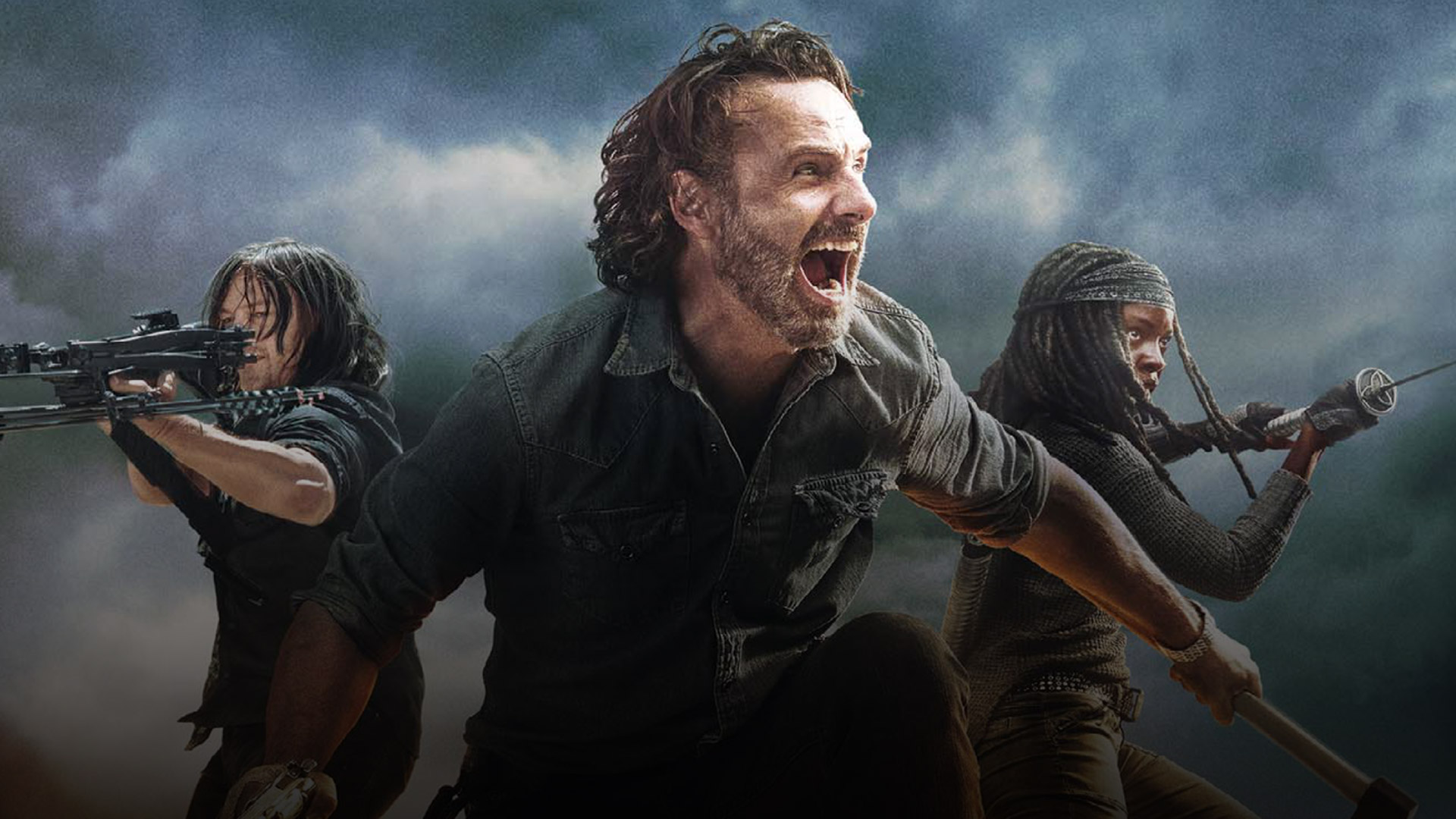 The spin-off will focus on Daryl Digon and Carol Peletier in what we figure will be a direct sequel to the primary series. Both showrunners Scott Gimple (former) and Angela Kang (current) are set to return for this sequel series with additional plans to work on a new "episodic anthology" titled Tales of the Walking Dead.
TotWD will focus on characters old and new with an emphasis on individual, self-contained episodes with the possibility of mini-arcs that will likely showcase the struggles of past and present characters among the zombie apocalypse that aren't heavily or significantly featured in any running show. Tales will also dive into origins of characters that have yet to be explored in what is referred to as a "stand-alone experience".
From the official AMC Press Release:
"AMC is also working with Gimple to develop a new 'Tales of the Walking Dead' series, an episodic anthology with individual episodes or arcs of episodes focused on new or existing characters, backstories or other stand-alone experiences. The company, working closely with Gimple, is also developing a number of other new and innovative projects grounded in The Walking Dead universe."
The Walking Dead is a massive universe with endless possibilities of new threats, dangers, excitement, and entertainment with a variety of interesting and beloved characters that still walk among the dead and the living that we will continue to see on our small screens for years to come. That said, let's not forget that while we have not seen Rick Grimes in a while, he is still very much alive and will be getting his own film series as well. No release date has been given for the film series, but AMC did confirm that Andrew Lincoln is set to return and that the film(s) are still very much in development.