Today is DC FanDome day, an event that celebrates the entire comic world of DC and with that comes an insane amount of news, updates, reveals, and virtual experiences that will have fanboys across the globe losing their minds. One particular bit of news was the full cast and character reveal trailer for James Gunn's upcoming film, 'The Suicide Squad'.
The roll call trailer shows a large assortment of villains that are played by an ensemble cast of impressive actors and actresses. From Saturday Night Live's Pete Davidson, to Nathan Fillion, to Idris Elba, and of course the returning cast from the original flick.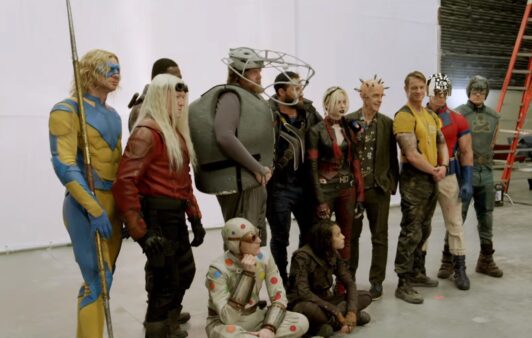 I mean, just look at the cast:
Margot Robbie, Idris Elba, Joel Kinnaman, John Cena, Viola Davis, Jai Courtney, Michael Rooker, Flula Borg, David Dastmalchian, Daniela Melchior, Steve Agee, Mayling Ng, Peter Capaldi, Alice Braga, Pete Davidson, Nathan Fillion, Sean Gunn, Storm Reid, Taika Waititi, Joaquín Cosío, and Juan Diego Botto
Of course, the previous Suicide Squad film was a complete mess- something that Warner Bros has sort of embraced and accepted by doubling down on a sort of reboot/sequel film with a handful of the same crew from the last one but this time, it's being orchestrated by Guardians of the Galaxy director James Gunn.
Perhaps this will put TSS as a frontrunner for the best DCEU films, but the exclusive sneak peek above makes it seem more like a higher-budget movie-length episode of CW's The Flash. To be fair, that may just end up being what we get but we trust James Gunn and we expect that regardless of what the film looks like, it will be one heck of a fun time when it comes to theaters next year.
THE SUICIDE SQUAD, A film by James Gunn. Only in theaters 2021.