Earlier this week, the Official Pokemon YouTube channel released a new trailer for the upcoming game, 'Pokemon Legends Arceus' which showed some really exciting features as well as a new form for everyone's favorite Mantis Pokemon.
The trailer, which you can see below, highlights things like how players can ride on the backs of Pokemon while exploring the Hisui region, which seems to be a key method of travel not just on land but the water and the skies as well. Surprisingly, it seems players will also be able to capture Pokemon from their trusted steeds as well! Watch the trailer for yourself and see some of the exciting new adventures you and your Pokemon will get to experience together when the game releases, this January.
In Pokemon Legends Arceus, players will have a wide range of customization options for how they want their trainers to look. From clothes, to hair, to ethnicity, your trainer will be completely your own. However, that fancy new haircut won't save you from the Lord of the Woods, the Axe Pokemon known as Kleavor, a brand new regional form for Scyther.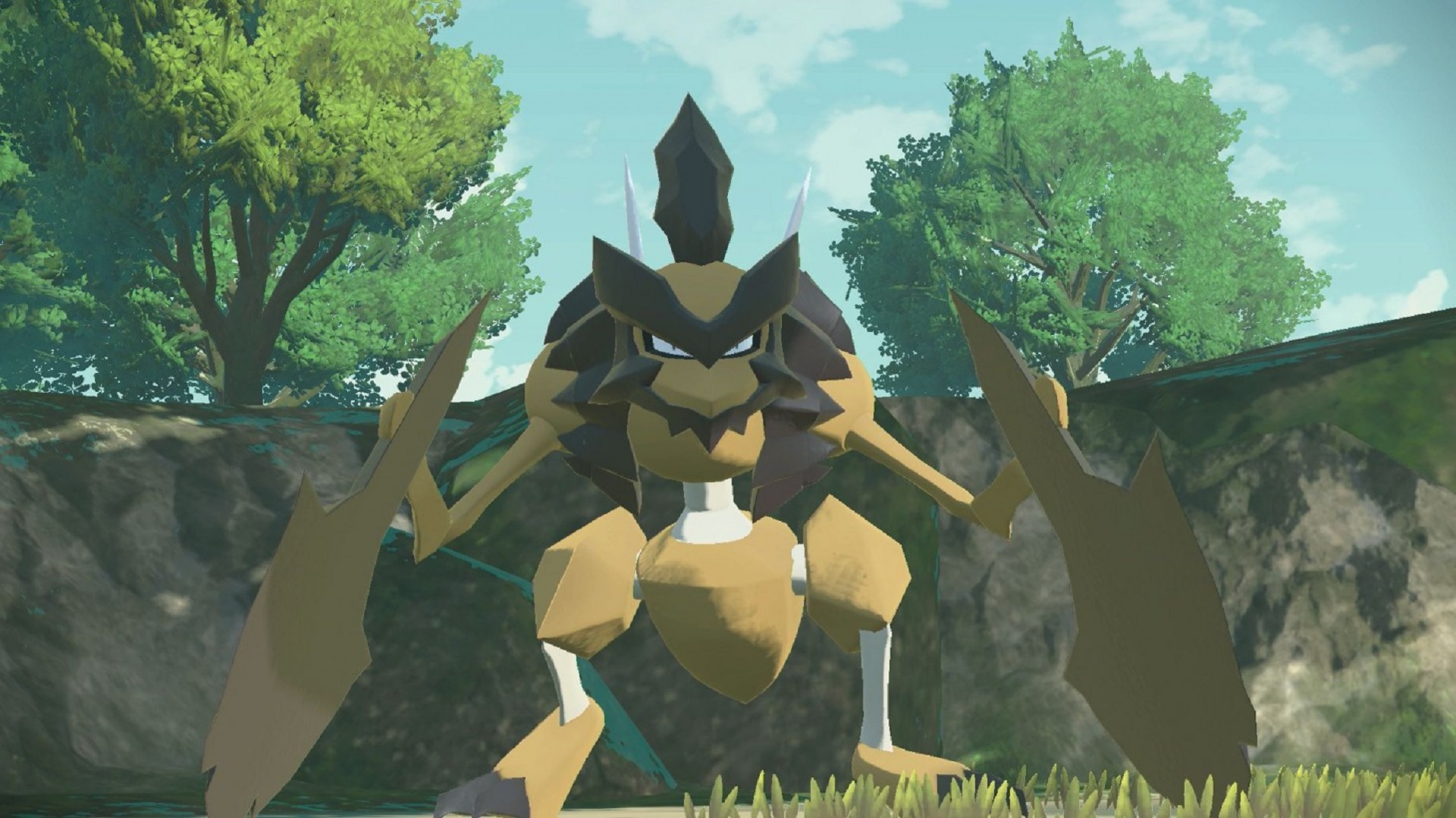 While we do not know exactly how Scyther will evolve in Legends Arceus, we do know that the Kleavor will be duel-type as both Bug and Rock. We also know that Kleavor is large, and extremely dangerous to trainers and Pokemon alike if they aren't prepared to take him on during the encounter.
Pokemon Legends Arceus comes to Switch consoles this January 28th, 2022.