#teamsobble
Earlier today, a brief Pokémon Direct presentation revealed the eighth generation of Pokémon games: Pokémon Sword and Pokémon Shield.
Like the past mainline titles, Sword and Shield sees the player set out from home and begin their journey to become a Pokémon Master. This time the games are set in the Galar region, full of "idyllic countryside, contemporary cities, thick forests, and craggy, snow-covered mountains." Galar's general shape and building architecture also seem to indicate the region is based off the United Kingdom (shout out to our UK friends and fans!).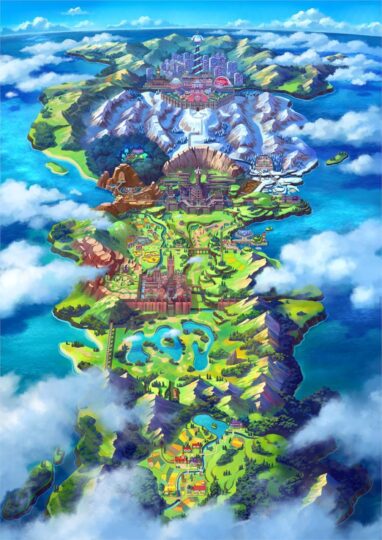 Also like past games, you start your adventure by choosing a starter Pokémon (descriptions below from the game's official website). They are Grookey the Grass type, Scorbunny the Fire type, and Sobble the Water type. All three are cute, have big round heads, and we can't wait to see what they evolve into (Sobble Water/Dragon type please.)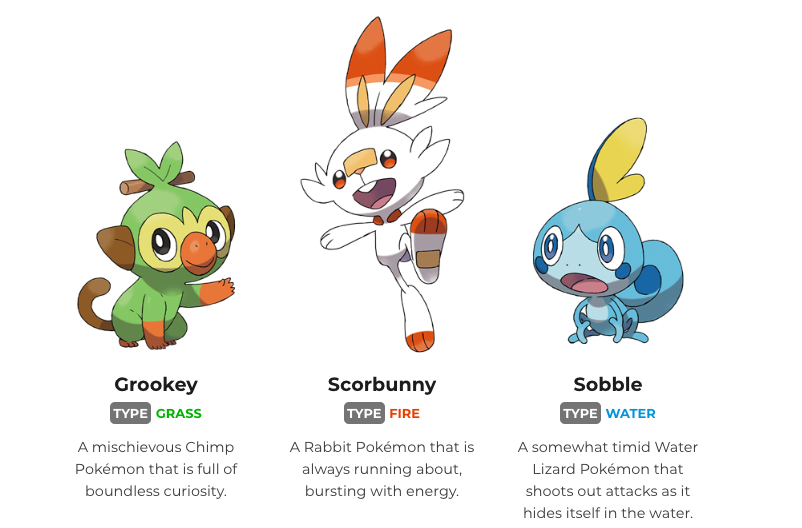 The reveal didn't give us too much detail on what to expect for our adventure in Galar, but the games look beautiful, a definite step above the simplistic (but purposely retro) landscapes of Pokémon Let's Go Pikachu and Eevee. 
We're more than ready to explore a new region and catch new Pokémon on the Switch; consider us very hyped. 
 Pokémon Sword and Pokémon Shield come to the Nintendo Switch late 2019.