As we say goodbye to 2018 and welcome 2019, I would have never guessed the biggest film of the holidays would be a DC movie; but here we are.
That's right, Aquaman is set to gross $1 billion at the worldwide box office after being in theaters for only two and a half weeks. As of January 9, the film has grossed over $963 million (via Box Office Mojo), and will soon surpass the big billion marker.
This means Aquaman is officially the highest-grossing film in the entire DC Extended Universe, beating out the former leader, Batman v Superman: Dawn of Justice. Check out a Box Office Mojo's breakdown of the DCEU's worldwide earnings below.
Aquaman – $963.4 mil
Batman v Superman: Dawn of Justice – $873.6 mil
Wonder Woman – $821.8 mil
Suicide Squad – $746.8 mil
Man of Steel – $668 mil
Justice League – $657.9 mil
Yep, an Aquaman movie has made the most money and Justice League has made the least. What a world.
Another interesting tidbit, Aquaman is only the fourth highest-grossing DCEU film domestically (in America), with $267 mil. This means 72% of the money the film has made is from foreign countries, especially China, where it has so far collected $284 mil.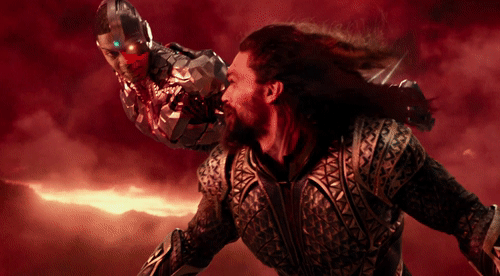 The success of Aquaman is unprecedented to say the least, but it kind of adds up. The potent combination of the emerging worldwide box office, the universal love of superhero movies, a relatively weak holiday film lineup (except for Into the Spider-Verse, GO SEE IT AGAIN), and shirtless/wet Jason Momoa all no doubt contribute to Aquaman cleaning up, and potentially, saving the DCEU from extinction.