Every so often, you will be sitting there, scrolling through your feed of media that you have binged through already, once or twice, and find that the desire to watch something fresh and new just isn't available. Trust us, we have been there. And it is not a good feeling. Luckily for you, we have your back. If you are in the market to grow your anime library, then we have you covered.
Thanks to the good folks at FUNimation, their library of purchasable and streamable content is growing at a quick pace, meaning all you have to do is head on over there and browse what they have available. Sure, this could be a daunting task, but once again, the GO staff has your best interest in mind. Below, you will find an assortment of recent releases of new and classic content, of which we have highlighted with our top picks. Take a look and see what is available this month (November). You can thank us later.
_____________________
Ace Attorney: Season Two Part Two
– GO STAFF PICK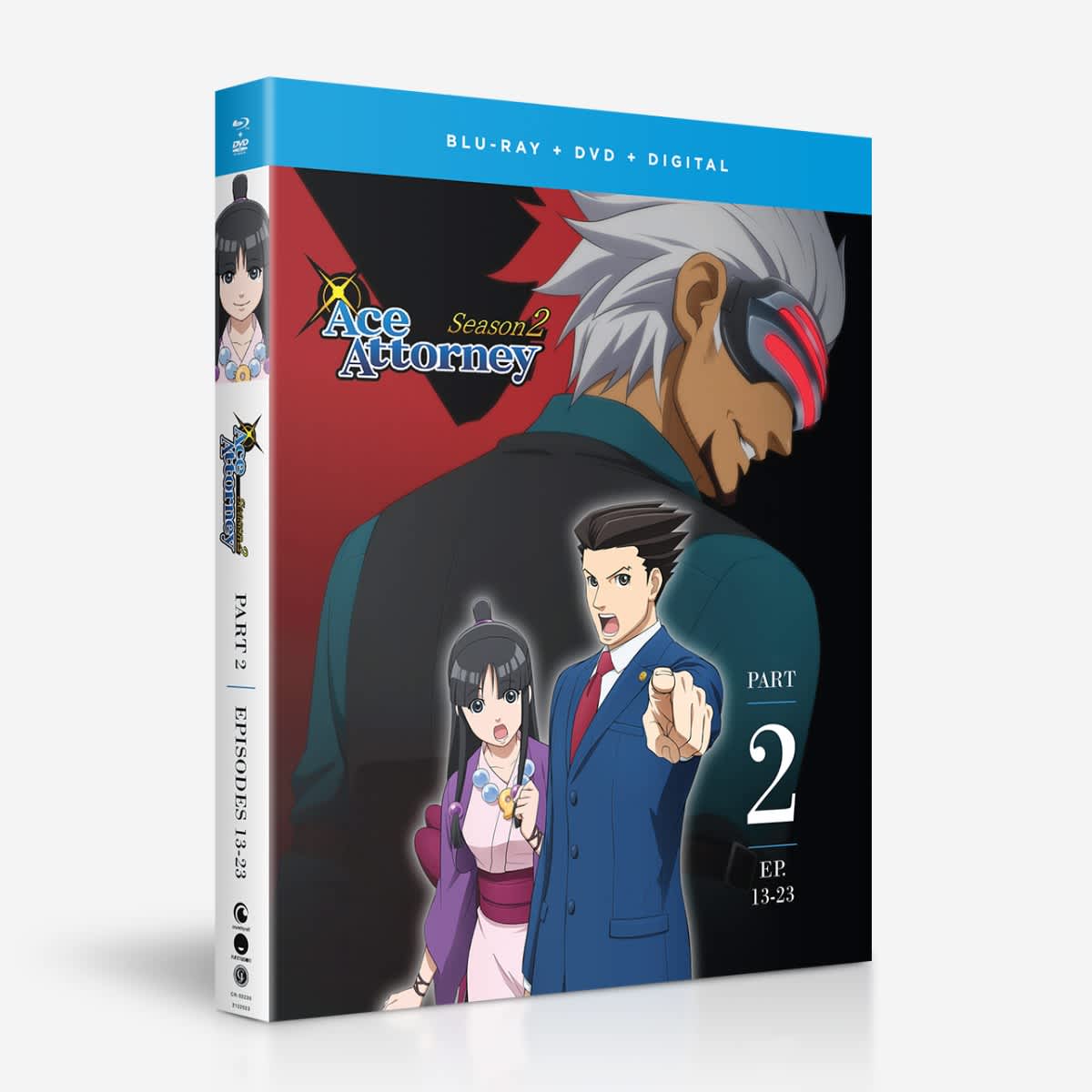 Phoenix Wright is caught up with his own Dahlia killer! A familiar girl from Phoenix and Mia's past is mixed up in yet another trial. Is Iris the same old flame who burned him once before? A murder in the mountains will reveal everything! But that's not the only case of mysterious identity—Godot has his own secret link to Phoenix! Can the ace attorney keep up with all these surprise revelations?
_____________________
Yu Yu Hakusho: Season Two – SteelBook – BD
– GO STAFF PICK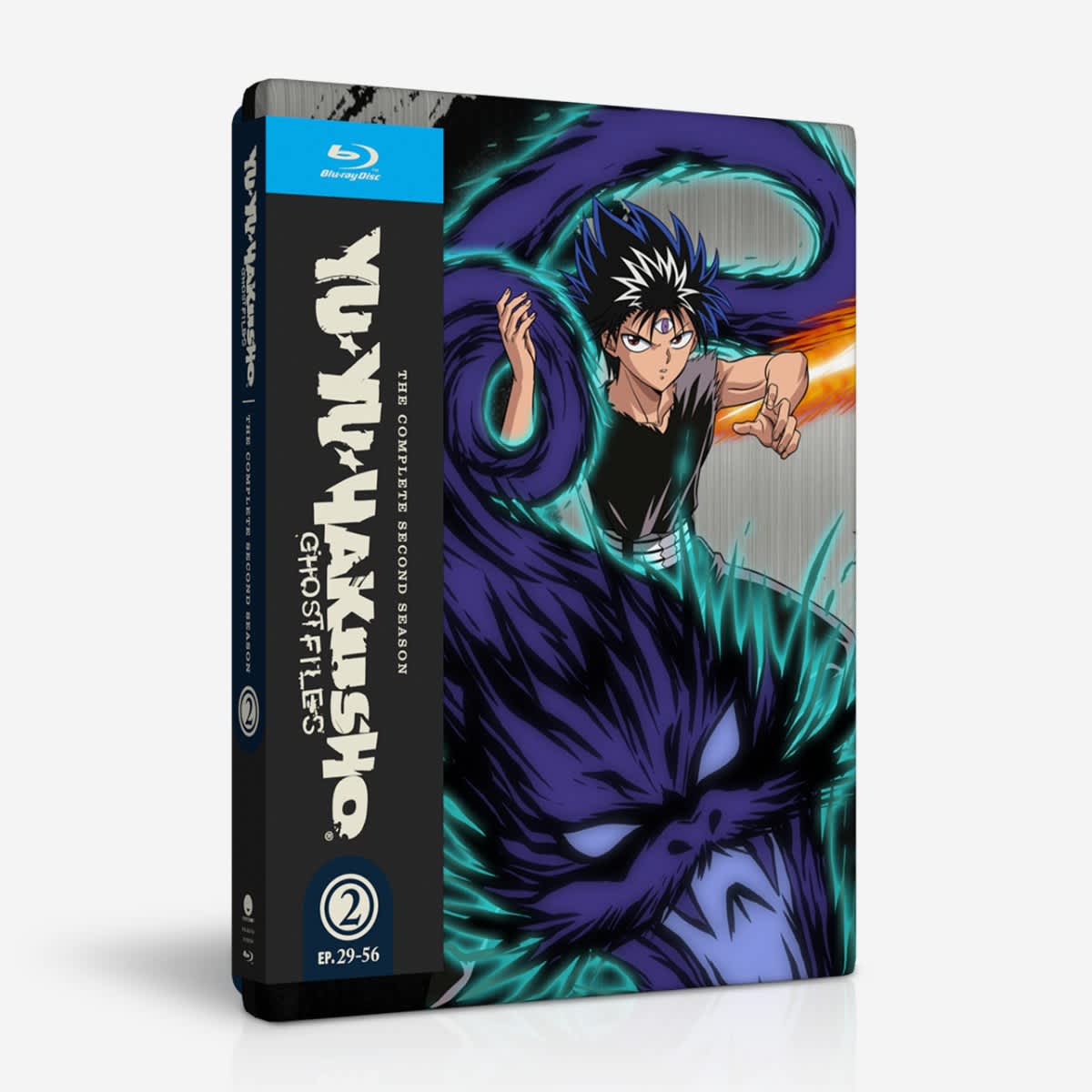 Survival is the order of the day as Yusuke and his allies face off against the fierce competition of The Dark Tournament. They've got more than their lives on the line and everything turns grim when a demon from the past is reawakened. Plus, the deadly Toguro brothers enter the ring, and a mysterious masked fighter steps in! Who will survive this tournament of suffering?
Special Features:
Yu Yu Hakusho: Getting the Band Back Together

Textless Songs
_____________________
Fruits Basket: Season One Part One – BD/DVD Combo – LE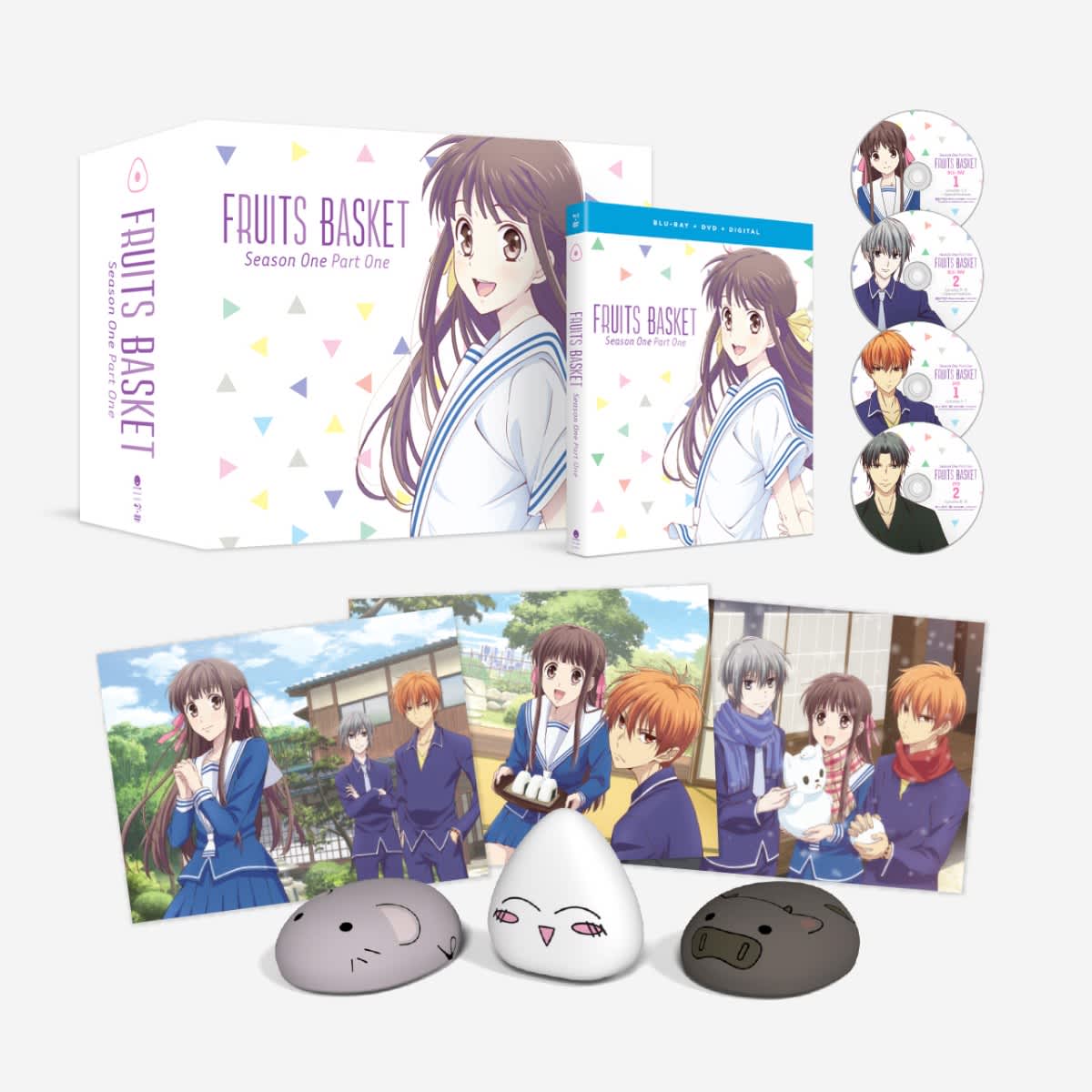 Tohru Honda thought her life was headed for misfortune when a family tragedy left her living in a tent. When her small home is discovered by the mysterious Soma clan, she suddenly finds herself living with Yuki, Kyo, and Shigure Soma. But she quickly learns their family has a bizarre secret of their own: when hugged by the opposite sex, they turn into the animals of the Zodiac!
Includes:
Set of 3 art cards featuring artwork from the Japanese release

High-quality resin replicas of the Rat and Ox zodiac figurines from Shigure's home, as seen in the show

New onigiri zodiac figurine, created with approval from the manga publisher

Faux wood stand for the zodiac figurines, with room for additional figurines to be released later
_____________________
Golden Kamuy: Season Two– BD/DVD Combo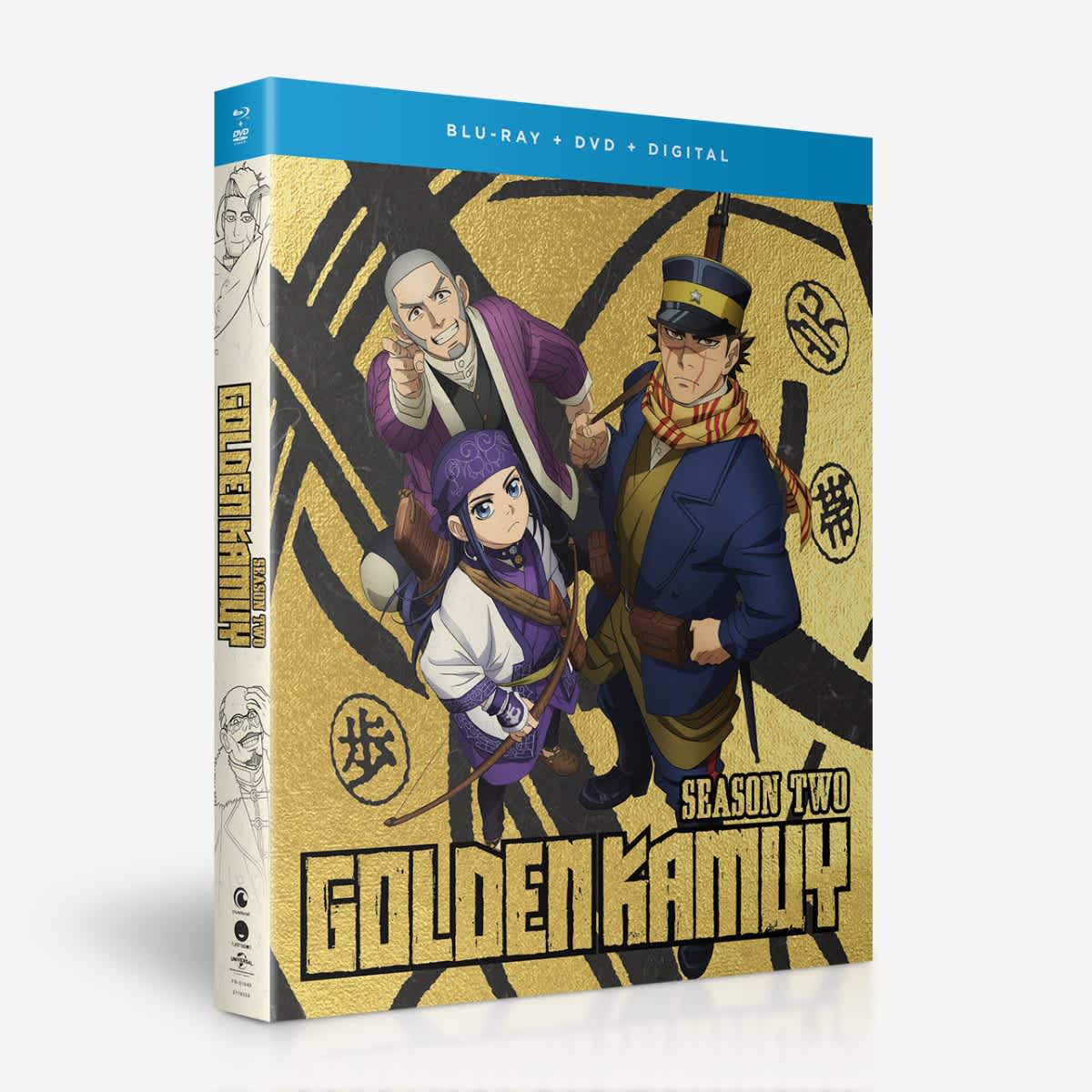 Sugimoto, Asirpa, and Shiraishi gain some surprising allies on their way to Abashiri Prison. There's just one problem. A traitor is in their midst! With enemies attacking from every direction, all roads lead to the man behind an Ainu massacre, and only Asirpa will know if he's her father.
Includes 48-Page Art Book!
Special Features:
Golden Travelogue Theater Animated Shorts

Original Japanese Commercials

Episode Commentary

Textless Opening & Ending Songs, and more!
_____________________
Harukana Receive: The Complete Series – BD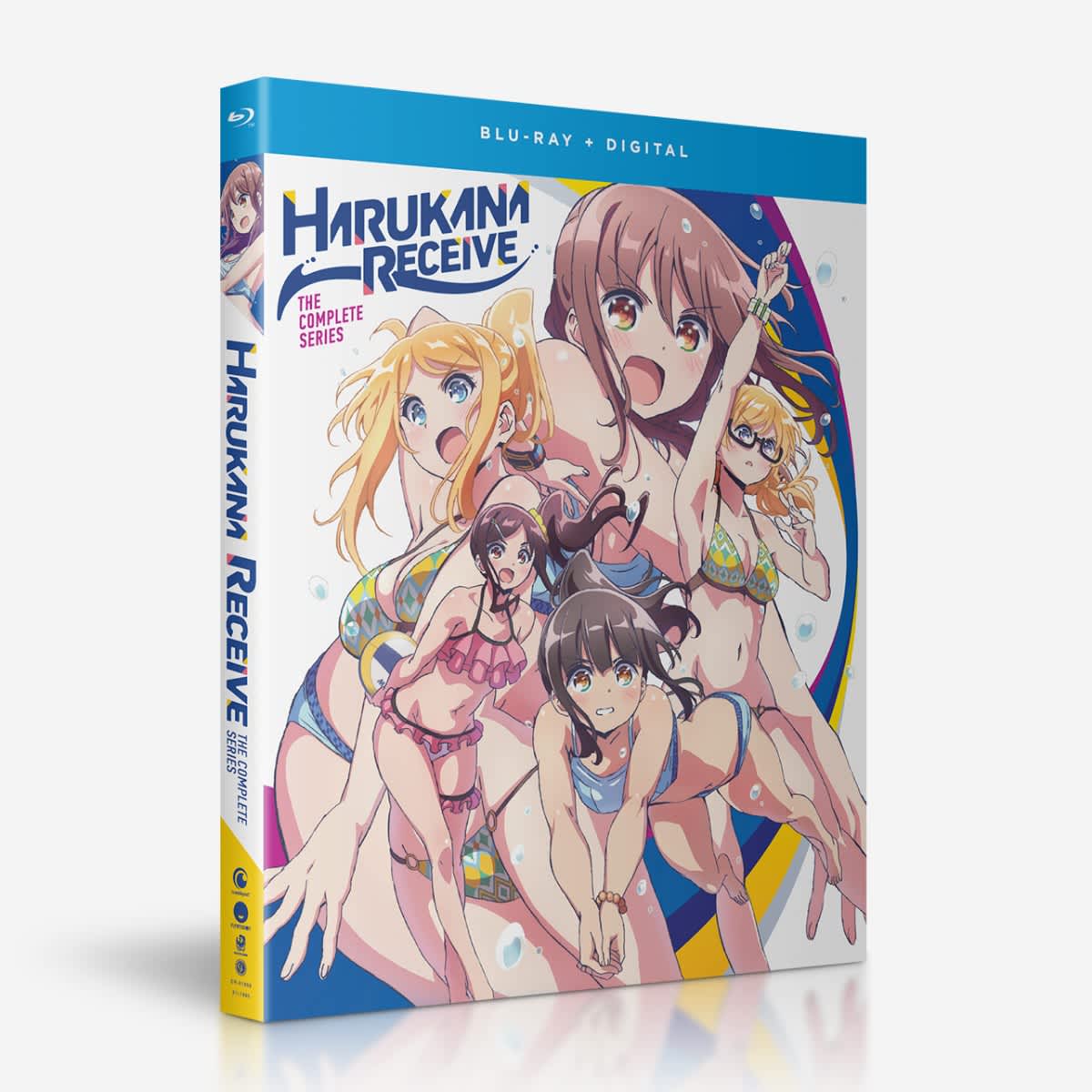 Haruka is a high schooler, raring and ready, to start her summer break! But when she and her new roommate, Kanata, are challenged to a game of beach volleyball, it's time to don their bathing suits and serve up some punishment—if only they knew how!
_____________________
My Roommate is a Cat: The Complete Series – BD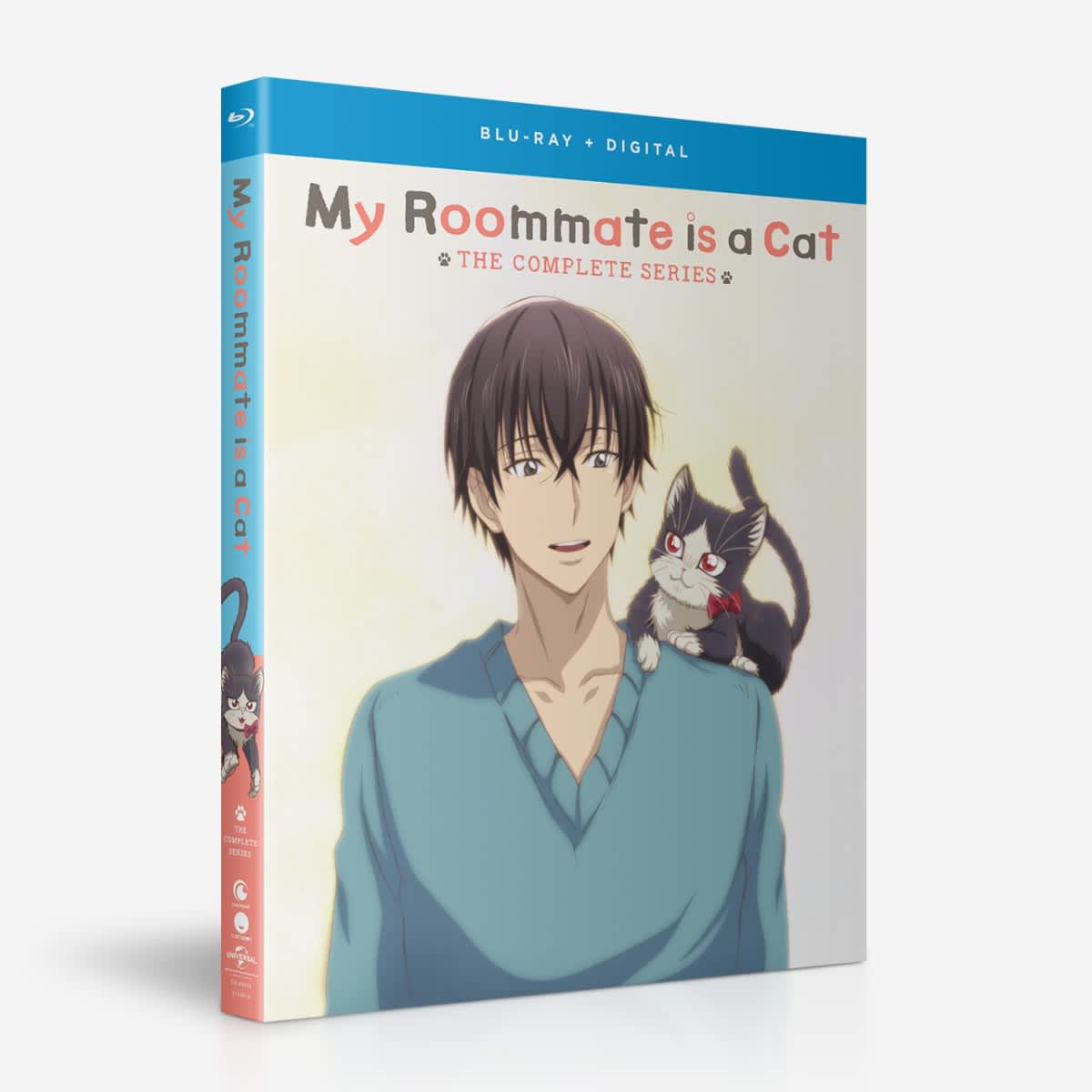 Sharing his home is the last thing an eccentric author like Mikazuki would do until a stray cat sparks an idea for his next novel. When he invites the little furball into his life, tons of trouble come with it!
Special Features:
Textless Opening and Ending Songs
_____________________
NANBAKA: The Complete Series – BD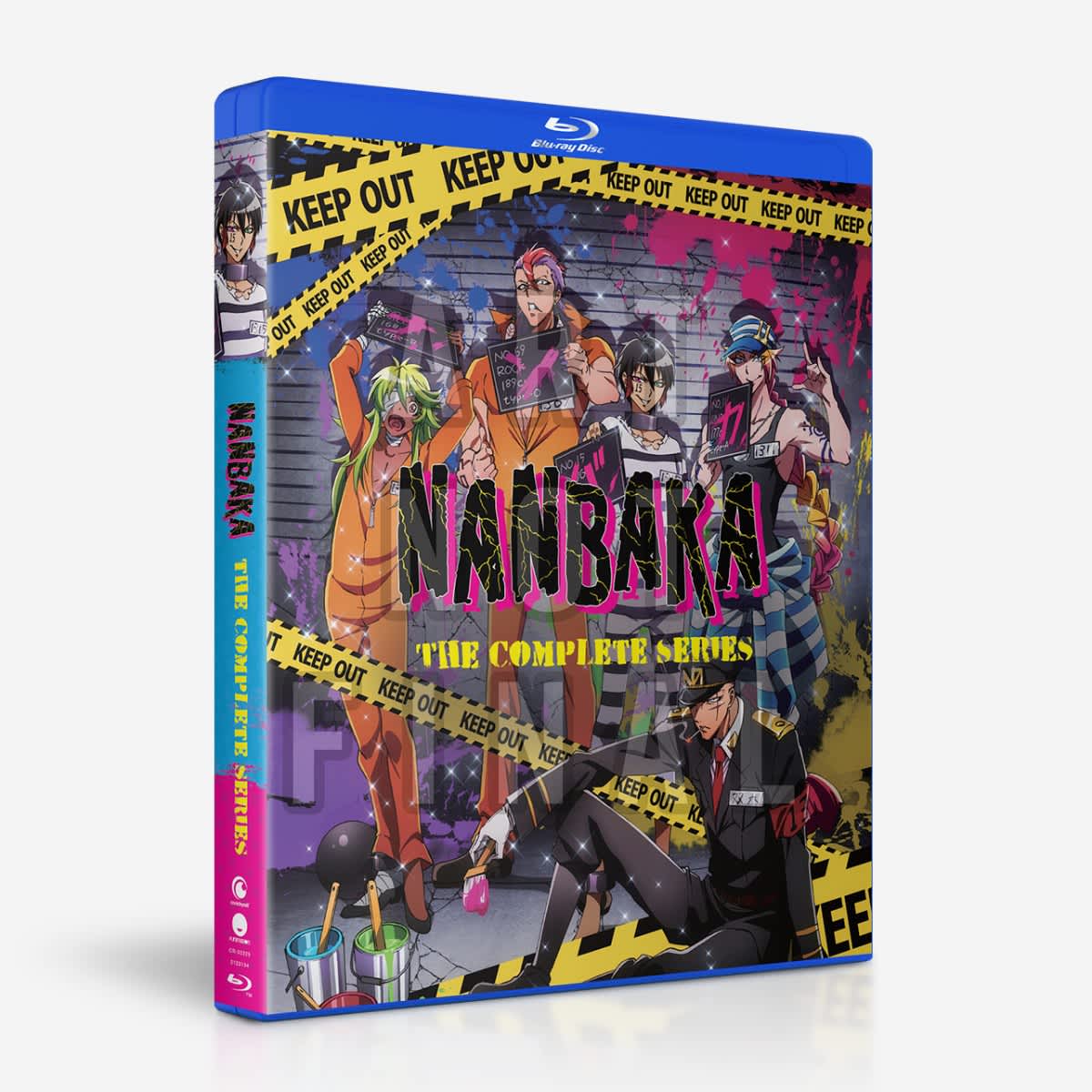 Welcome to Nanba, the world's largest, impenetrable prison. Locked away in cell block 13 are four inmates, who provide more than enough trouble for Officer Hajime. Between attempted breakouts, gambling, and general misbehaving, these four believe that just because they're in prison, doesn't mean they can't have fun! Follow the hijinks of Jyugo, Uno, Rock, and Niko as they pass time behind bars.
_____________________
One Piece: Episode of Skypiea – TV Special – BD/DVD Combo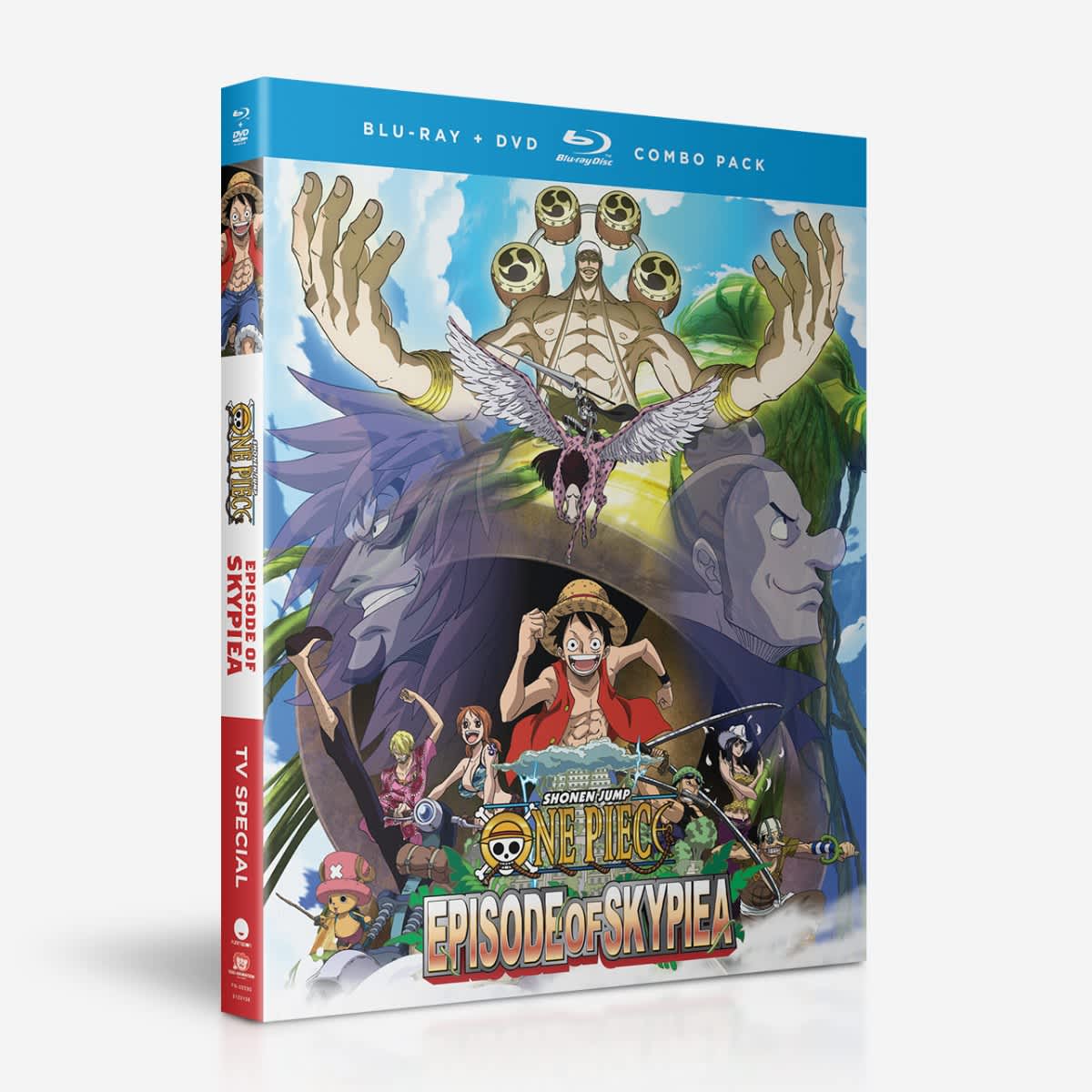 Witness the Skypiea arc in a fully reanimated TV special! The city of gold awaits in the clouds, but a clash of winged clans and a man who calls himself God won't make things easy. Only Luffy can resist his power and light the mysteries of the past.
_____________________
RADIANT: Season One Part One – BD/DVD Combo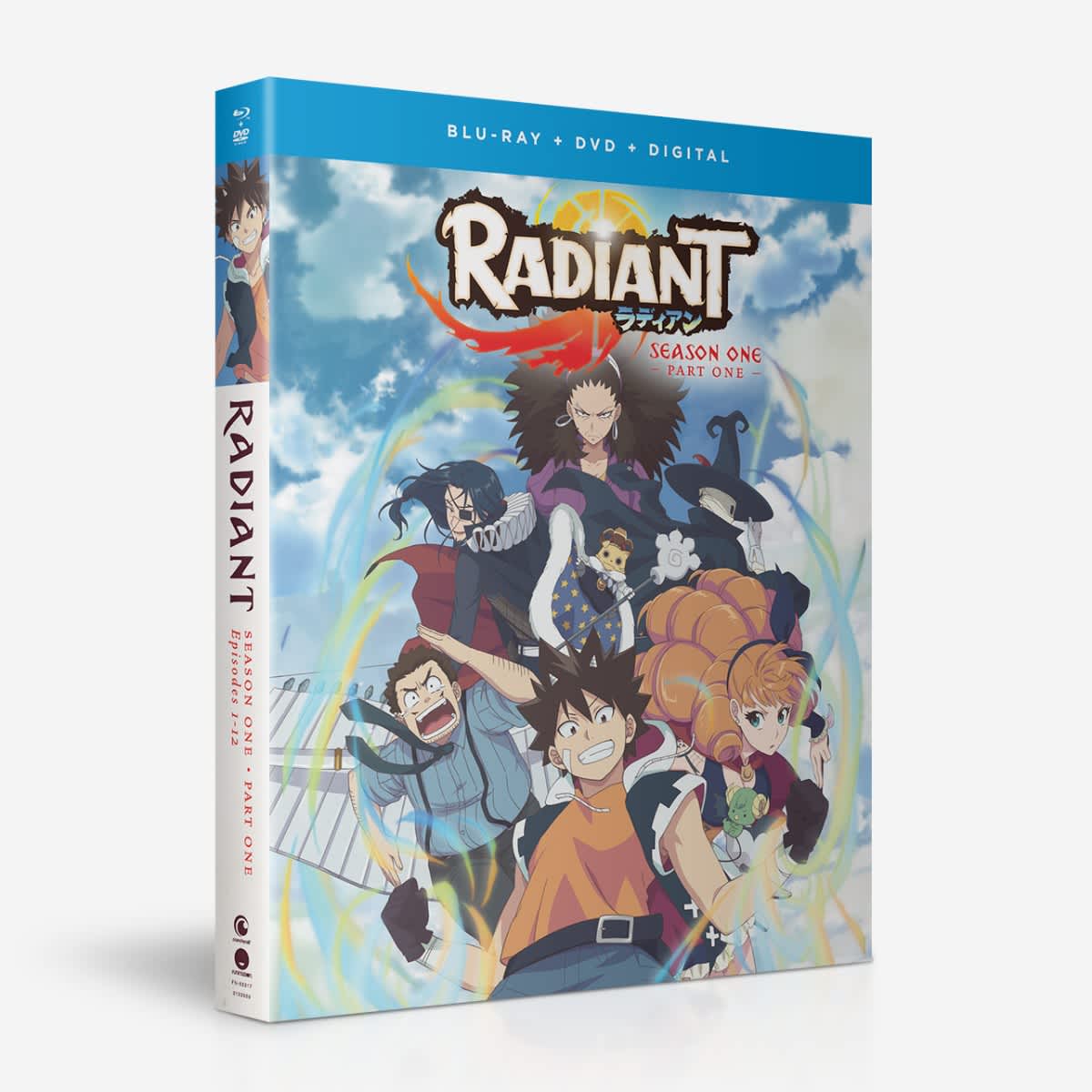 Explore a magical world as diverse as our own, based on a popular French comic! The very sorcerers, who protect citizens, are persecuted by the magic Inquisition. That won't stop Seth, a gifted young wizard, from seeking the origin of it all—the Radiant.
Special Features:
RADIANT: A Sorcerer's Tale – Exclusive Interview with the Crew

RADIANT: Behind-the-Scenes – Recording Sessions with the Cast

Episode Commentary

Textless Opening and Ending Songs
_____________________
Restaurant to Another World – The Complete Series – BD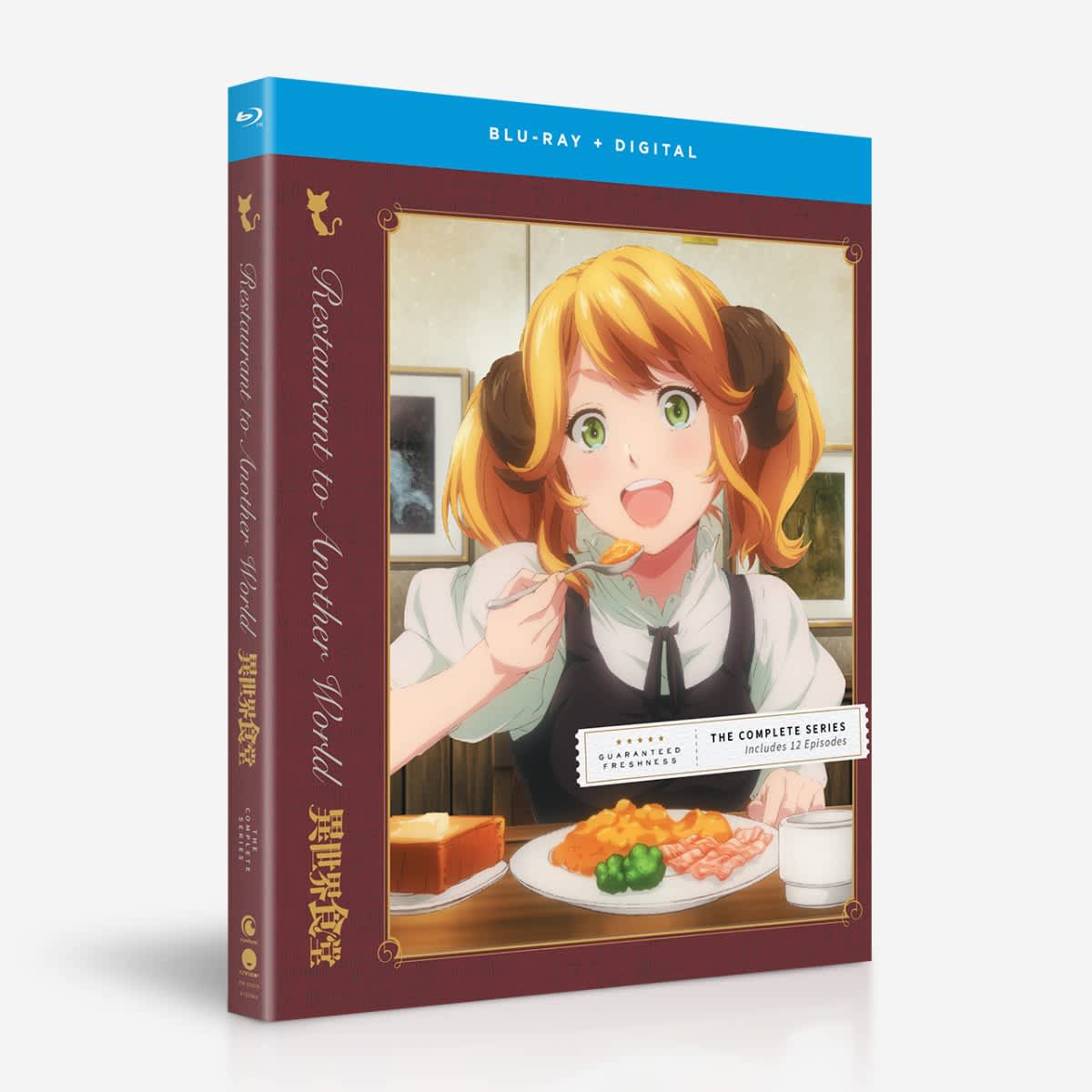 Welcome to Nekoya—a quaint little eatery that specializes in western-style cuisine. Every seven days, people and creatures, from different corners of another world, flock to the restaurant to munch on their favorite dishes. And despite the wide range of patrons, there's always something delicious available—even for those with the most particular preferences and palates.
_____________________
Star Blazers – Space Battleship Yamato: 2202 – Part Two – BD/DVD Combo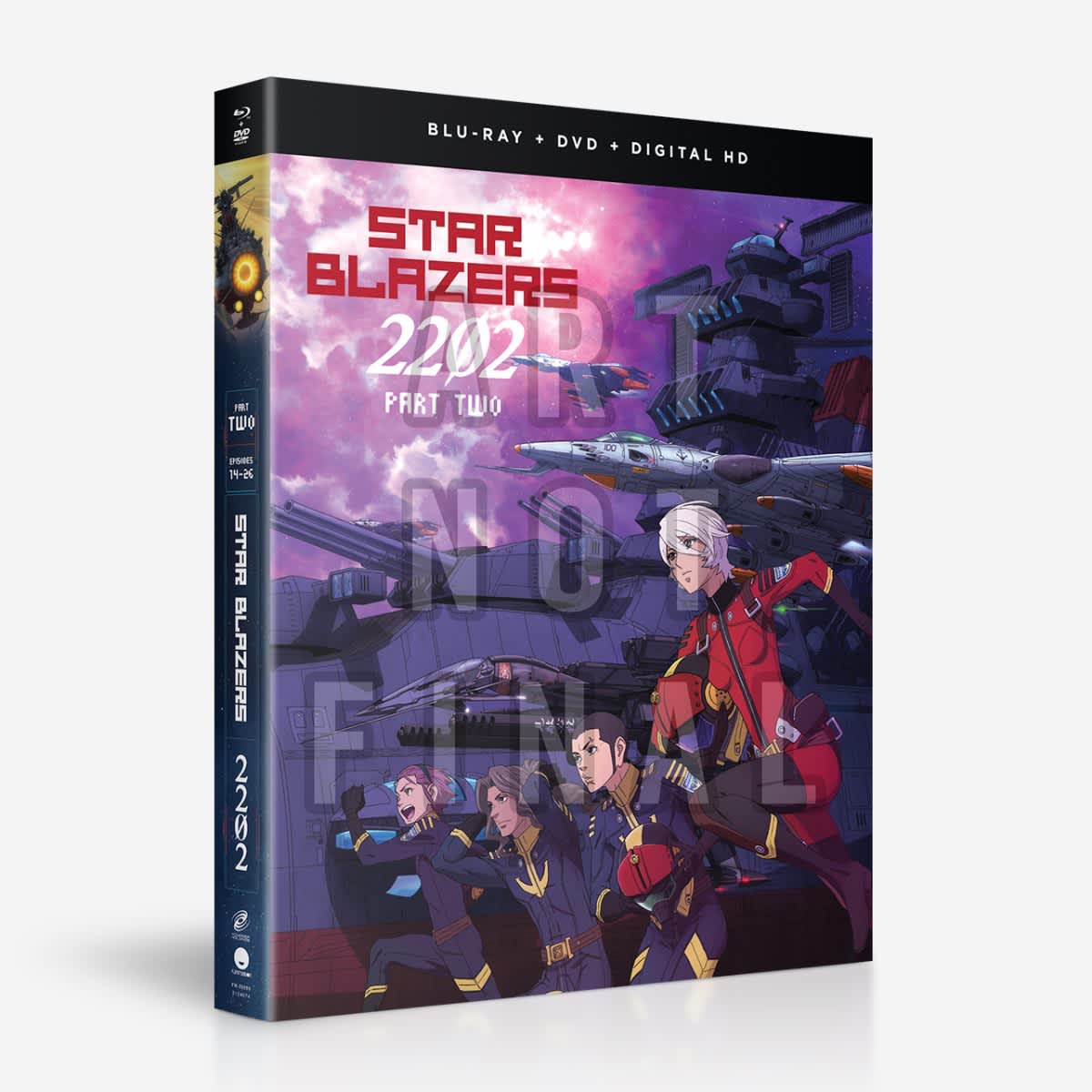 The White Comet Empire advances toward Earth, and the Wave Motion Fleet is all that stands between Zworder and humanity's annihilation. Even with Teresa on their side, finding answers, from within themselves, is humankind's last hope for survival.
Special Features:
Group cast interview

Episode commentary

Textless songs