Every so often, you will be sitting there, scrolling through your feed of media that you have binged through already, once or twice, and find that the desire to watch something fresh and new just isn't available. Trust us, we have been there. And it is not a good feeling. Luckily for you, we have your back. If you are in the market to grow your anime library, then we have you covered.
Thanks to the good folks at FUNimation, their library of purchasable and streamable content is growing at a quick pace, meaning all you have to do is head on over there and browse what they have available. Sure, this could be a daunting task, but once again, the GO staff has your best interest in mind. Below, you will find an assortment of recent releases of new and classic content, of which we have highlighted with our top picks. Take a look and see what is available. You can thank us later. 
_________________
My Hero Academia: Season Three Part One – GO Staff Pick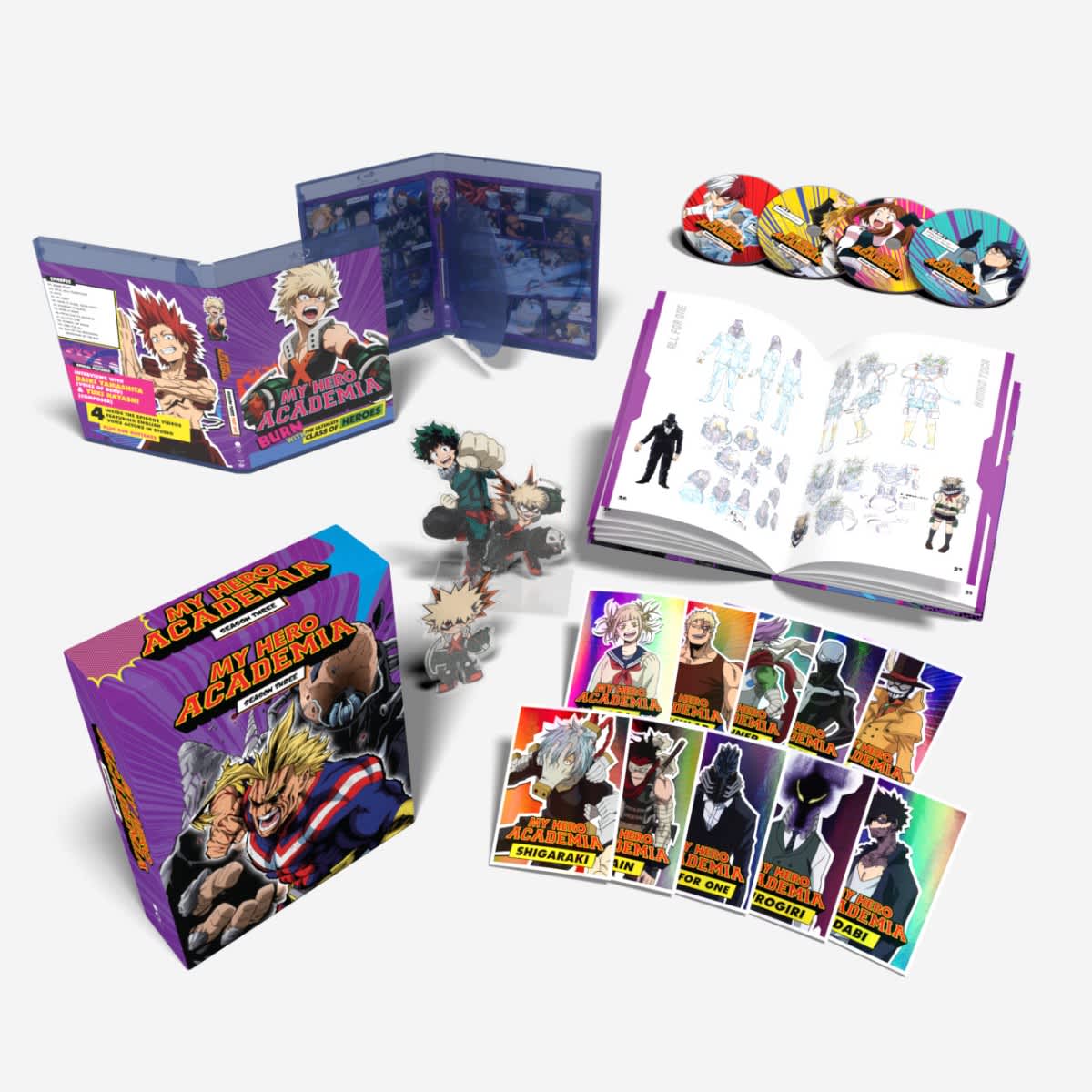 Summer is here, and the heroes of Class 1-A and 1-B are in for the toughest training camp of their lives. But nothing could prepare them for a surprise attack from the newest members of The League of Villains. When a student gets taken away by force, it's time for the pros to step in. Get ready for All Might's most critical battle with the mastermind of the League, All For One!
Limited edition includes:
Embossed collector's rigid box with space to house Season Three Part Two

Season Three Part One on Blu-ray, DVD & Digital

60-page art book filled with character art and illustrations

Acrylic standees

Chibi Bakugo keychain

10 holographic trading card
Special Features include:
Interview with Daiki Yamashita (voice of Deku) and Yuki Hayashi (composer)

Inside the Episodes videos

Dub Outtakes and more!
_________________
Soul Eater: The Complete Series – GO Staff Pick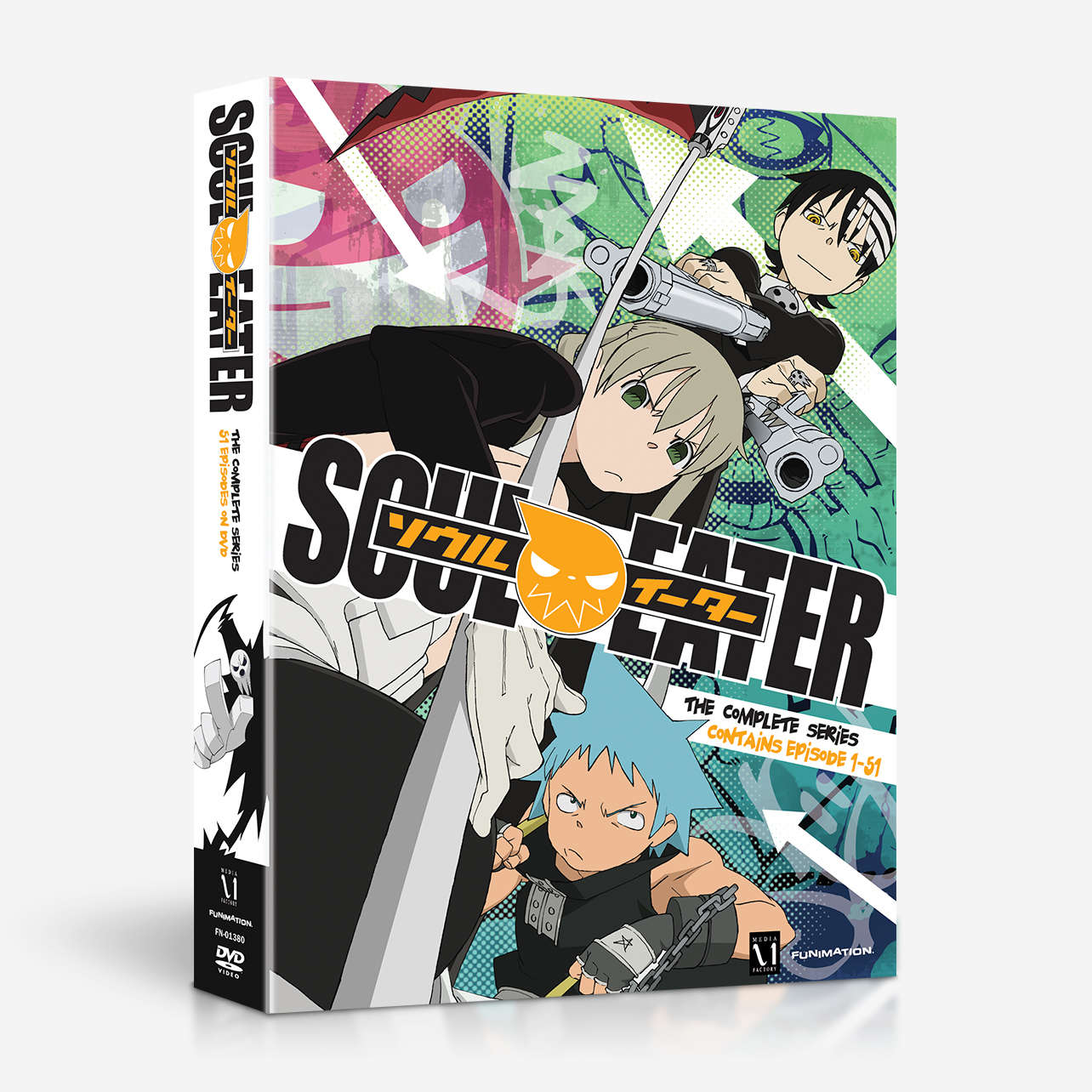 Maka's a Meister and Soul is her Weapon, and they're a freakin' lethal team in battle against the monsters and ghouls that feed on innocent souls. That's when Soul transforms – literally – into a razor-sharp scythe and Maka wields her partner and unleashes her inner-slayer. Fighting alongside their Meister/Weapon classmates, Maka and Soul are the world's last line of defense against evil.
_________________
Tokyo Ghoul:re: Part 1 – GO Staff Pick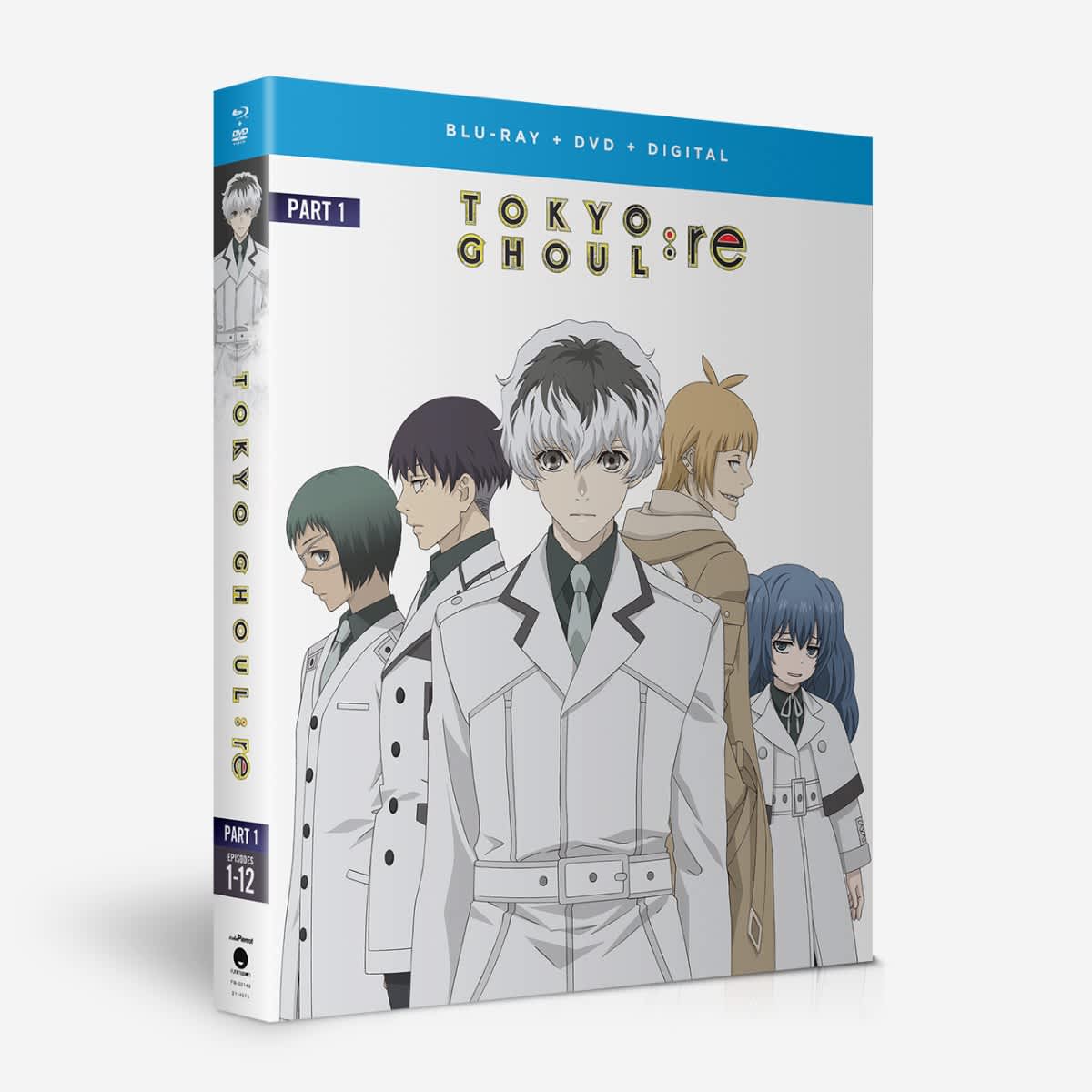 Two years after the raid on Anteiku, Ken Kaneki lives a steady life as an officer in the CCG. His memories wiped, he clings to a new identity and a taxing responsibility as the leader of the CCG's experimental Quinx Squad. This unruly team of humans uses ghoul powers to fight, and while Ken struggles to improve their teamwork, he unearths memories that threaten his peace.
_________________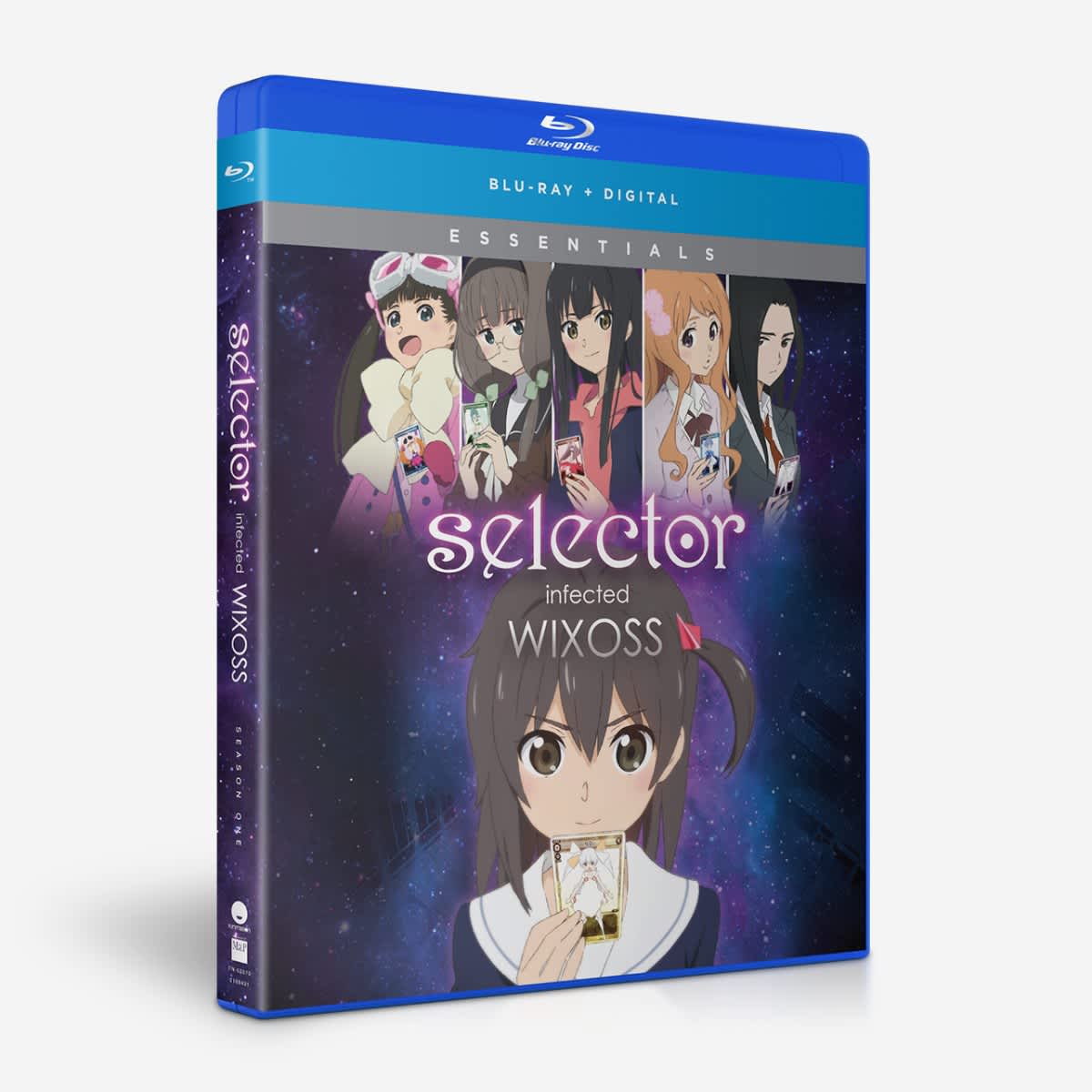 What would you risk to see your deepest desire come true? Your friends? Family? What about your life as you know it?
WIXOSS is the hottest new card game on the market. Ruko's big brother just gave her a starter pack, but something is off. Her player card seems to be able to communicate with her, and once she gets to school other girls start pestering her for WIXOSS battles. Ruko soon learns that the possession of her sentient card makes her a Selector, a WIXOSS player destined to battle against other Selector girls in an alternate gamescape in order to become Eternal Girls. Once an Eternal Girl, players are granted the deepest and most sacred wish their heart desires. But if they lose three battles, it's not just their wish that they lose…
_________________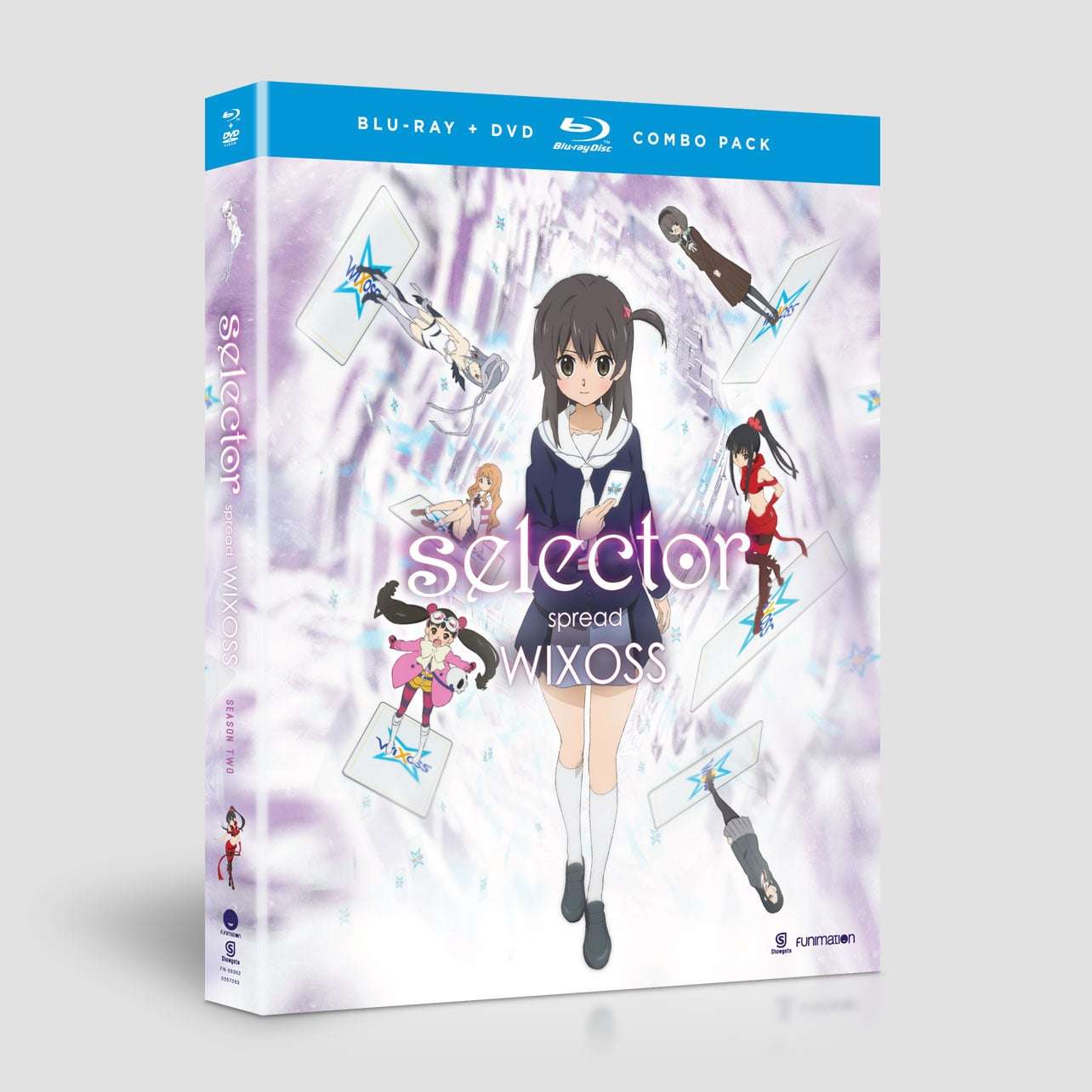 From the director of Steins;Gate comes the epic continuation of the Selector series! Ruko is back in action, and this time she wants answers! With her friend Hitoe by her side, Ruko searches for what happened to Tama, her former LRIG. Along the way she discovers the secrets behind WIXOSS and its malicious creator. The truth lies in wait, but will Ruko be able to save the LRIGs from their fate?
_________________
Terror in Resonance: The Complete Series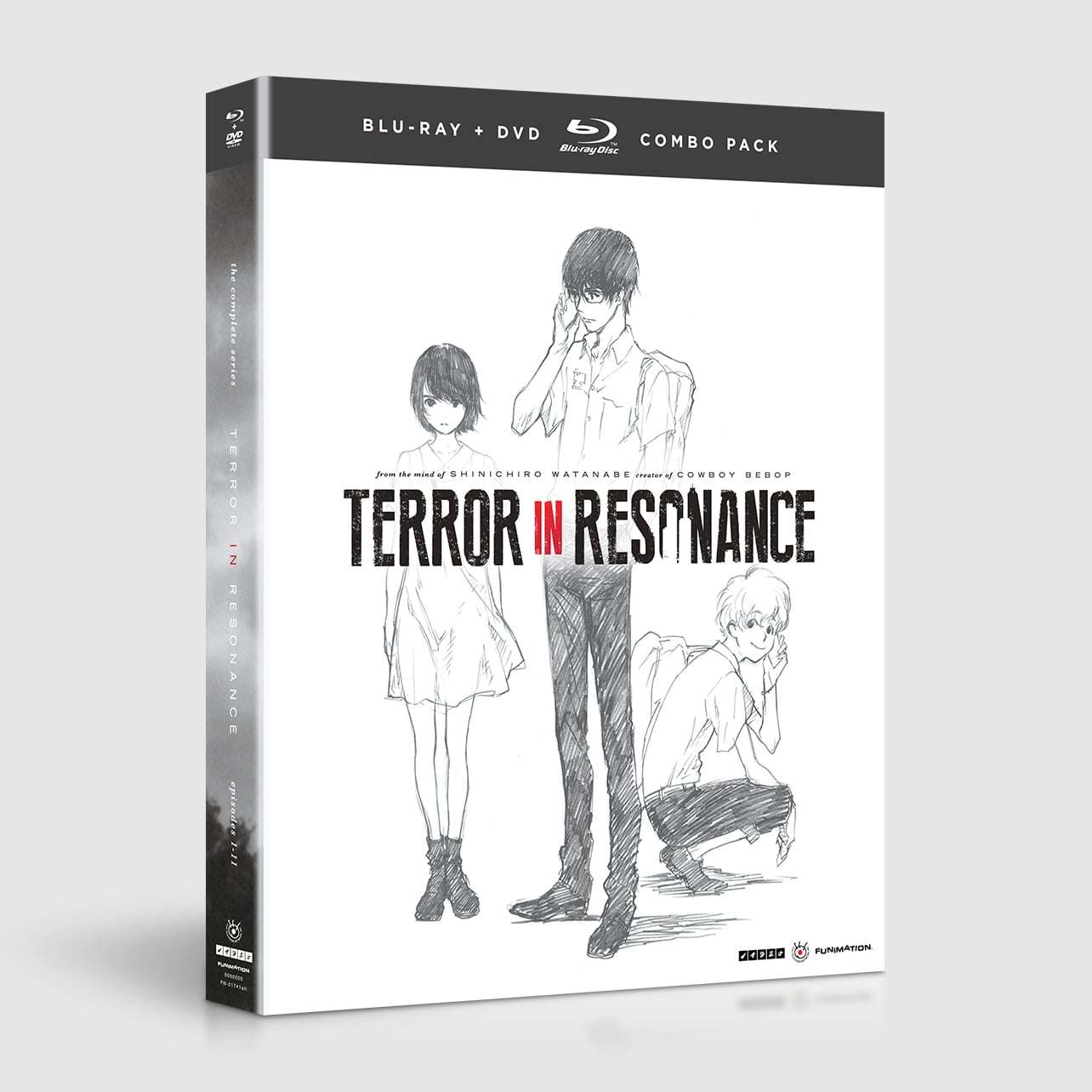 In an alternate version of the present, Tokyo has been decimated by a shocking terrorist attack, and the only hint to the identity of the culprit is a bizarre video uploaded to the internet. The police, baffled by this cryptic clue, are powerless to stop the paranoia spreading across the population.
_________________
The Master of Ragnarok & Blesser of Einherjar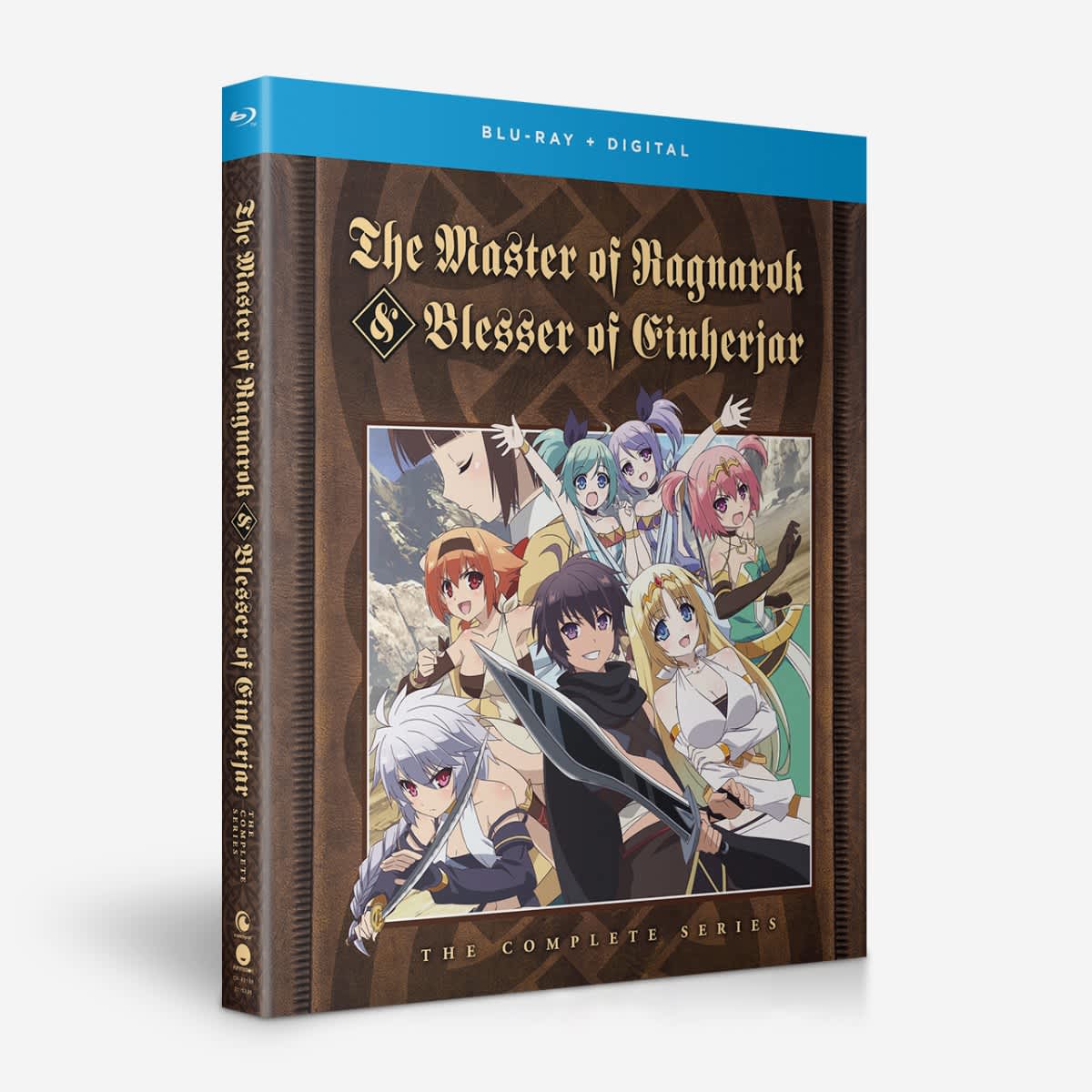 Two years ago, high school student Yuuto Suou was summoned to the archaic land of Yggdrasil. With his solar-powered smartphone and knowledge learned from his history class, he now leads the Wolf Clan as its patriarch. If Yuuto is ever to return home, he'll have to survive attempts on his life, beautiful shieldmaidens vying for his love, and battles where thousands of lives are under his command!
_________________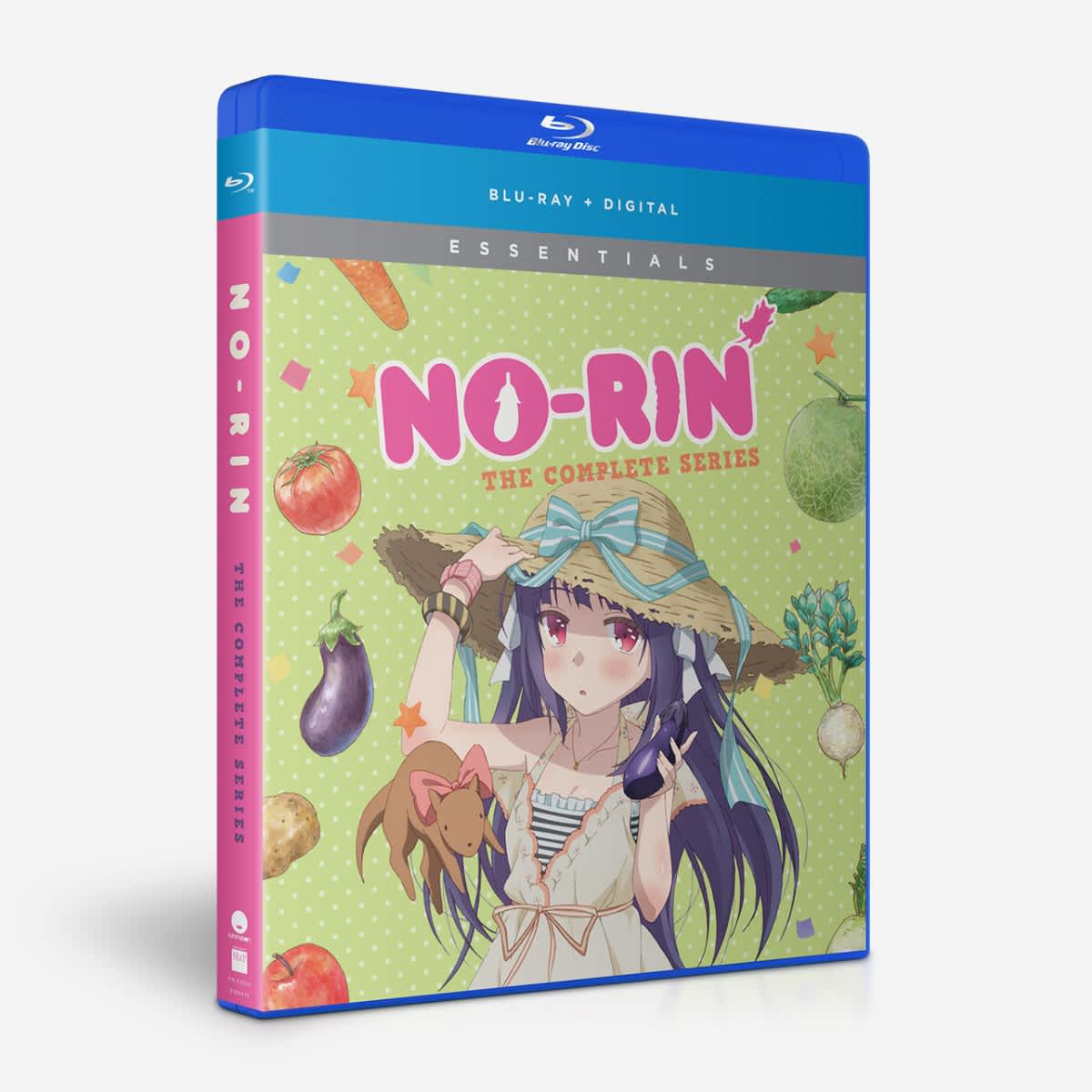 High school agricultural student Kosaku has an obsession with pop artist Yuka. He dreams of meeting her, but he never would have guessed that she'd be a student at his school! Now Ringo (formerly Yuka) is ready to ho, sow, and plow her way to the top!
_________________
One Piece: Adventure of Nebulandia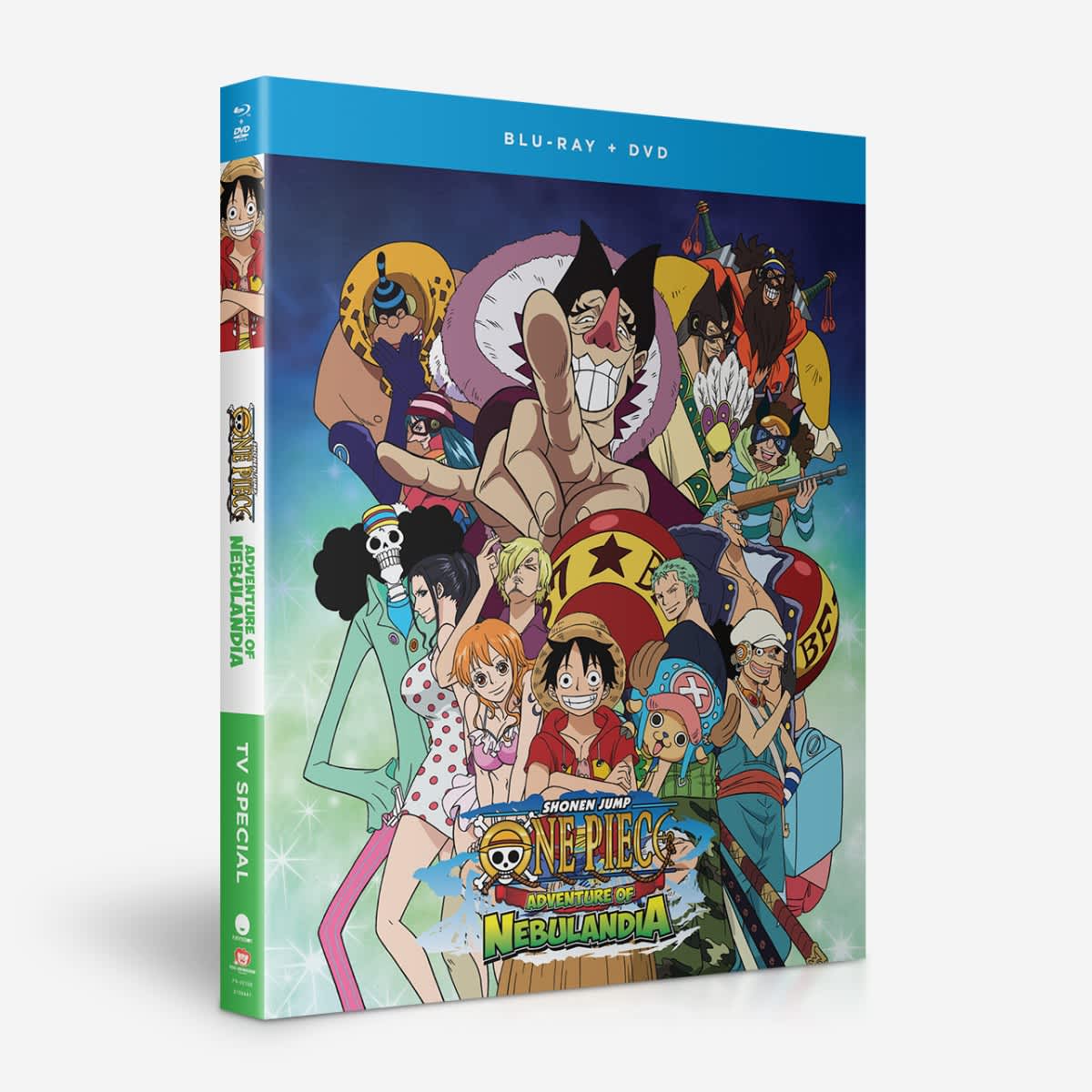 The Foxy Pirates challenge Luffy's crew in the New World, but when the Navy's most brilliant tactician steps in, they all wind up on the island of Nebulandia—an infamous death trap for Devil Fruit users. Luffy must team with his Davy Back nemesis for a harrowing rescue mission when Zoro, Sanji, and some Foxy Pirates are held hostage!
_________________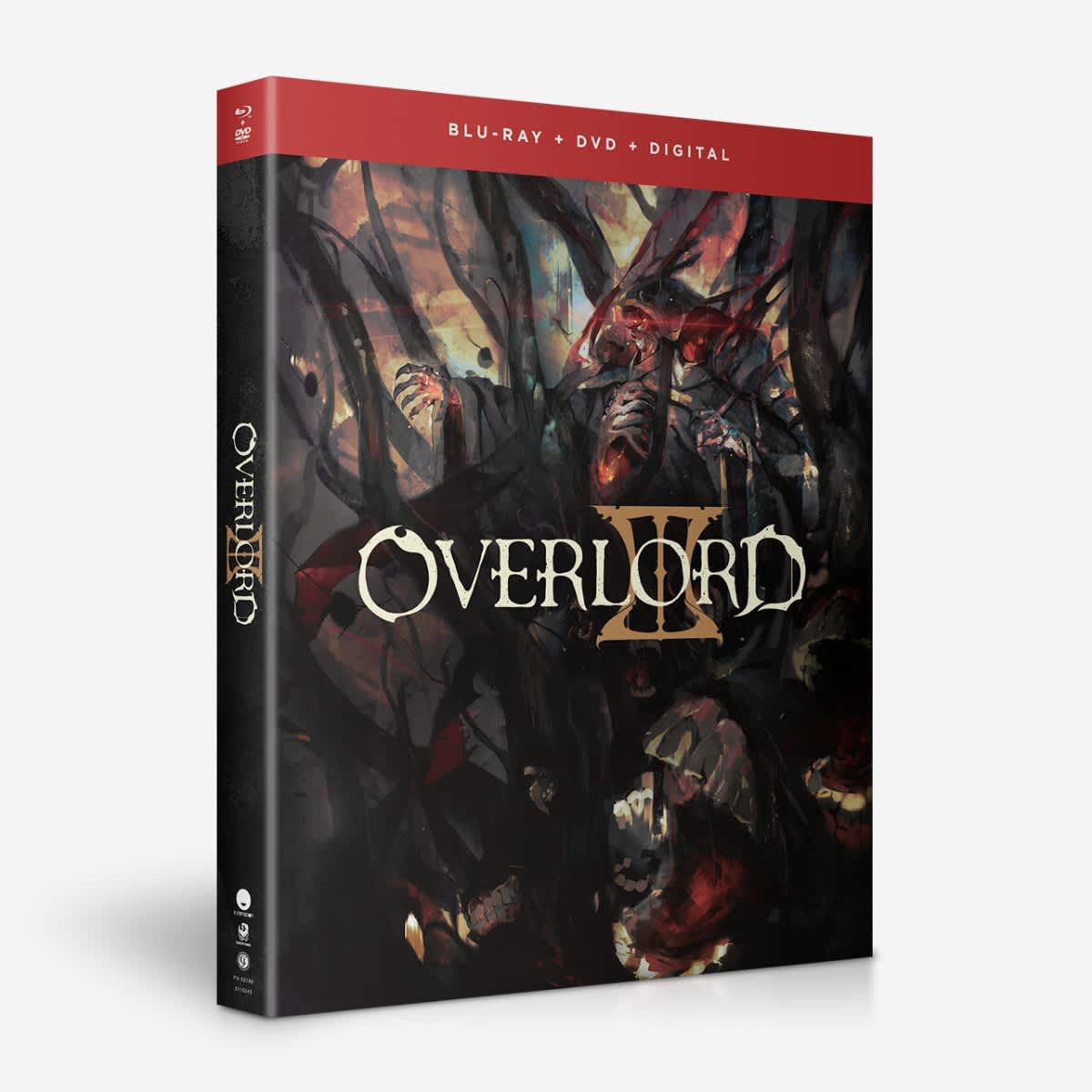 This land will fall to his command—the overlord is back! While Ains Ooal Gown's conquest over Yggdrasil is bearing fruit, a deadly power struggle between empires could lead to Ains' downfall. But that's the least of his worries. Despite praise from his subjects, Momonga is finding it harder to keep up his terrifying act. Can the mighty overlord maintain his reign, or will this be his final stand?
_________________
Love Tyrant: The Complete Series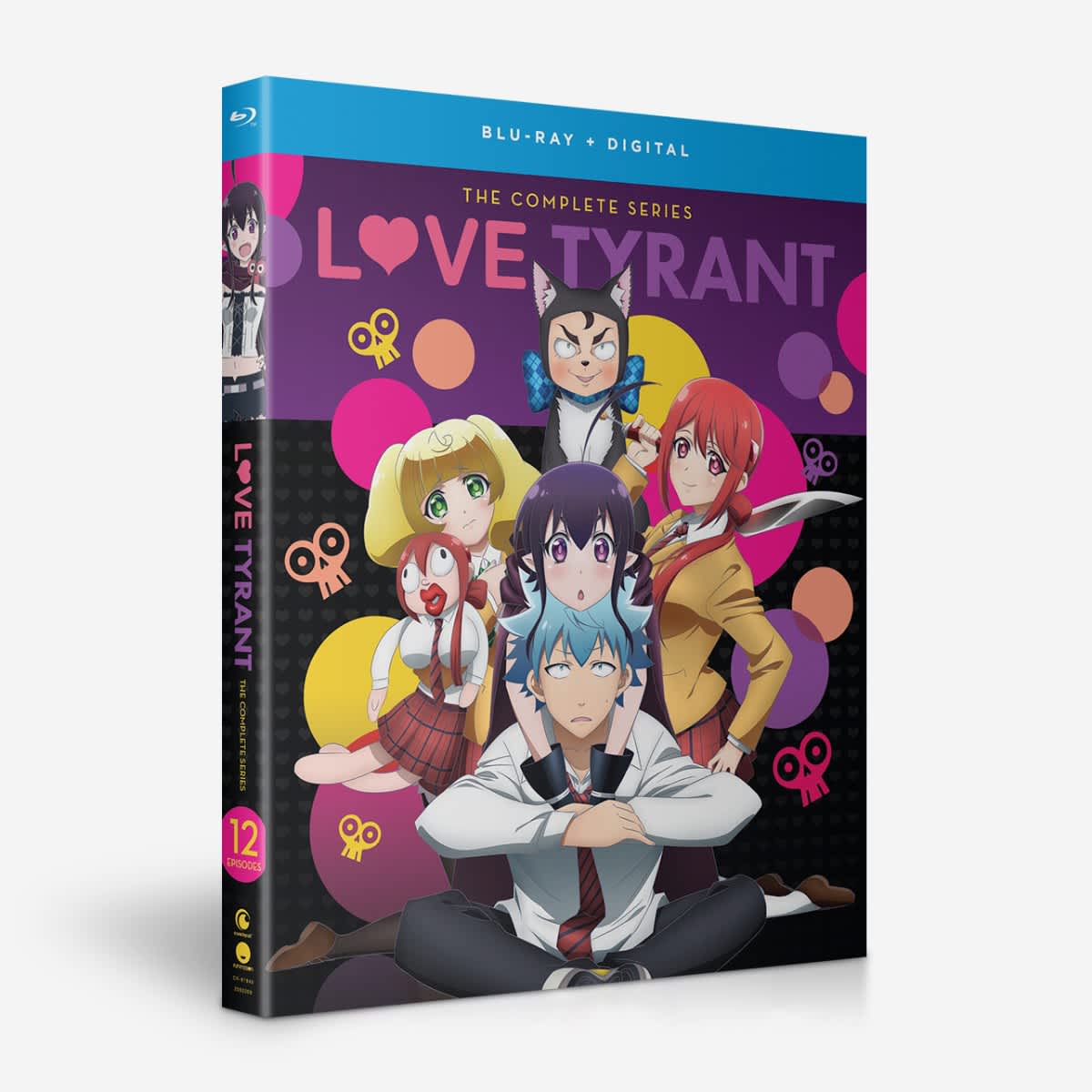 When Seiji Aino winds up written in the Kiss Note, he goes from a lonely nobody to a girl magnet! Cupid Guri accidentally writes his name in her book and rather than set him up with his crush, she decides to join the fun. But between yandere Akane, hot-headed Yuzu, and the cupid herself, Seiji isn't in a lover's paradise!
_________________
NEW GAME!: Seasons One and Two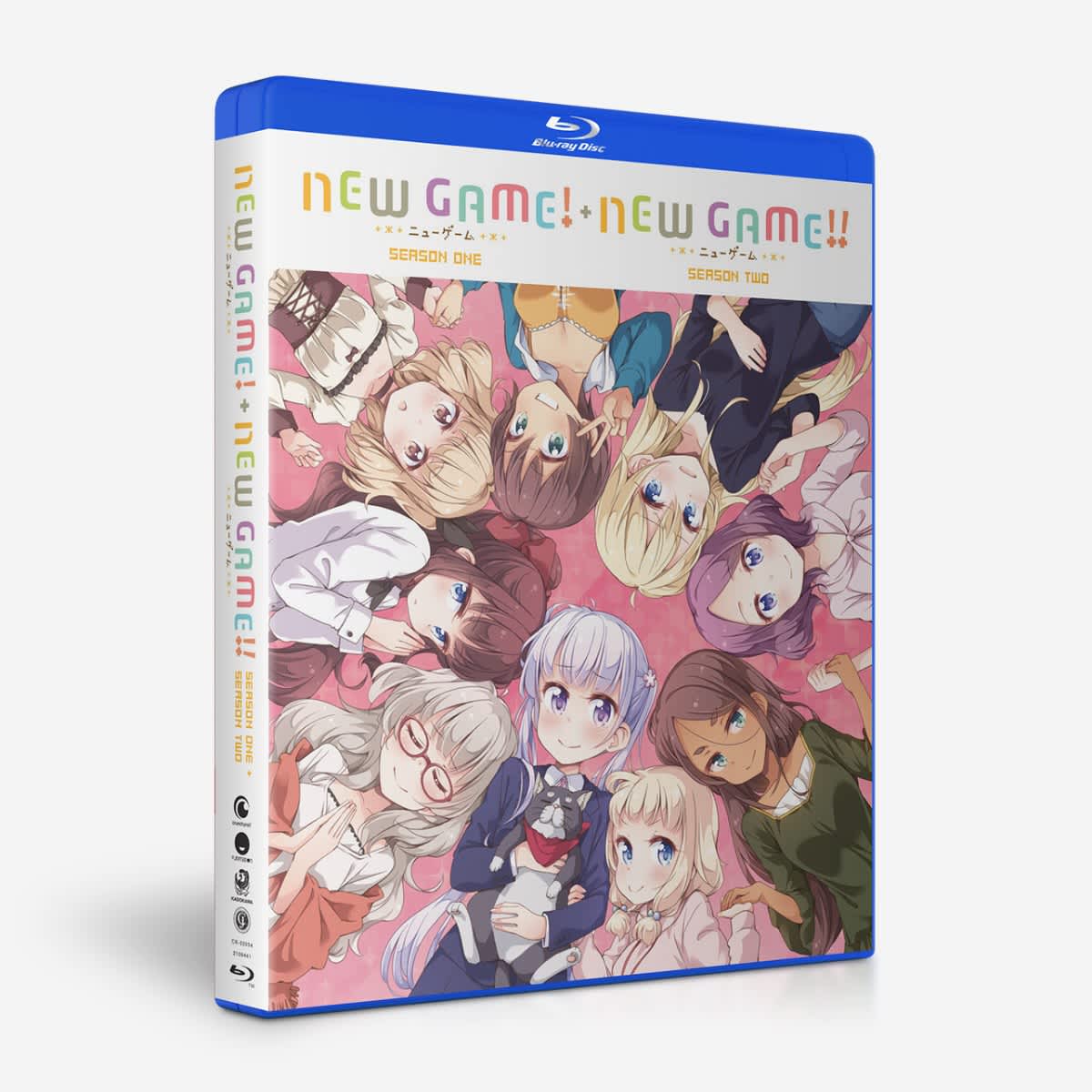 18-year-old Aoba Suzukaze just landed her dream job at a video game company, but the real world of office culture is challenging for this total noob. From her awkward first day, to her first game's debut-and even training the next new recruit-she's got a lot of skills to level up. But with a little help from her coworkers, she can handle any raid boss in her way.
_________________
Noein: To Your Other Self: Complete Series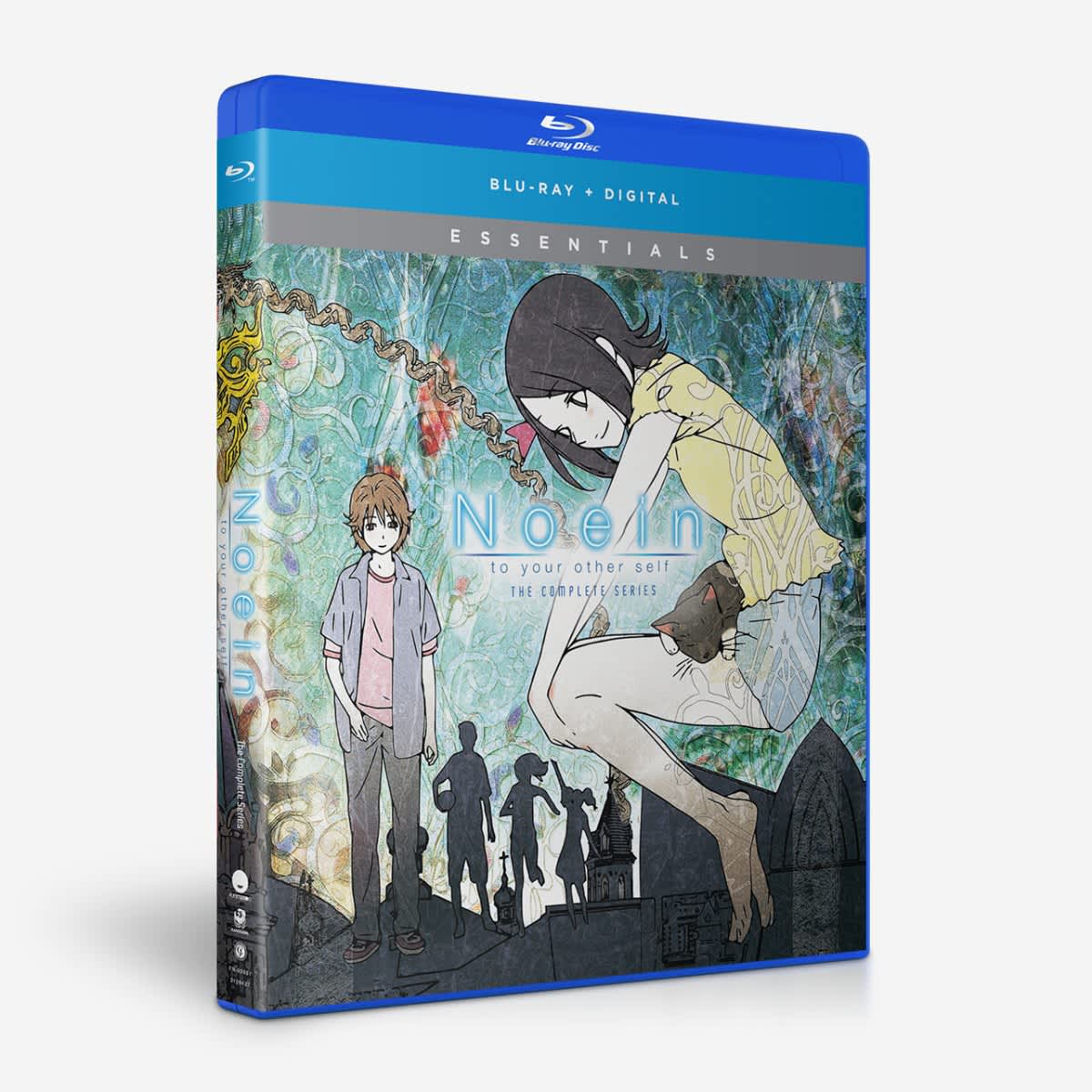 When summer break begins, Haruka is only thinking of hanging out with her friends—until one night she learns that she's the keystone in a battle for not only the Earth's future, but the survival of all existence in the multiverse. When Haruka learns she has the ability to not only see, but influence every possible future, will she be able to protect infinite worlds along with her own?
_________________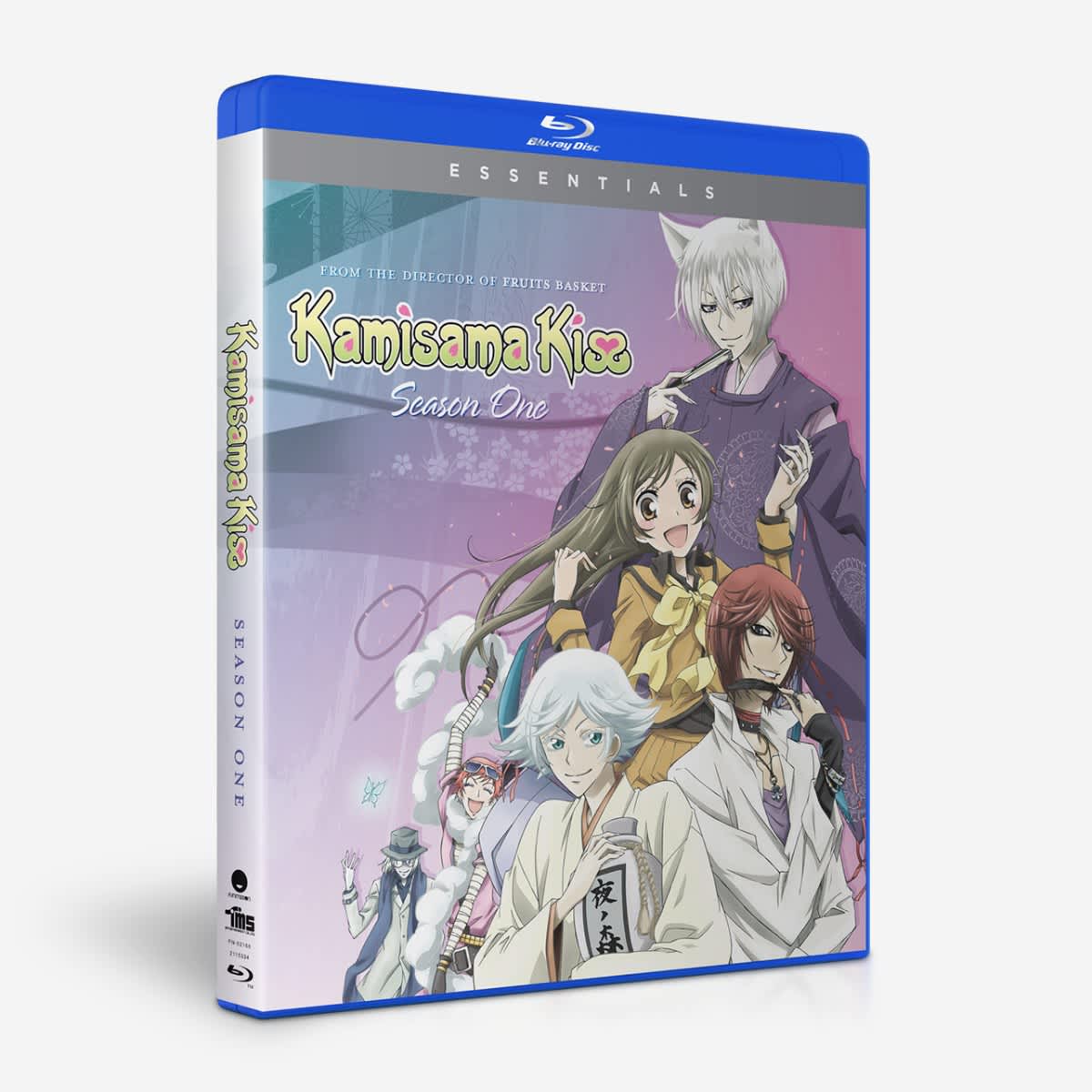 Nanami goes from homeless high schooler to local god after an accidental kiss grants her godhood! Now she's learning the ways of a land god with help from the reluctant, yet handsome fox demon Tomoe while taking up residence in a local shrine. But these new responsibilities-and the boys-are a lot to handle, especially when she may be falling in love! Can she handle the ins and outs of godhood and manage to prove herself worthy?
_________________
Laughing Under the Clouds: The Complete Series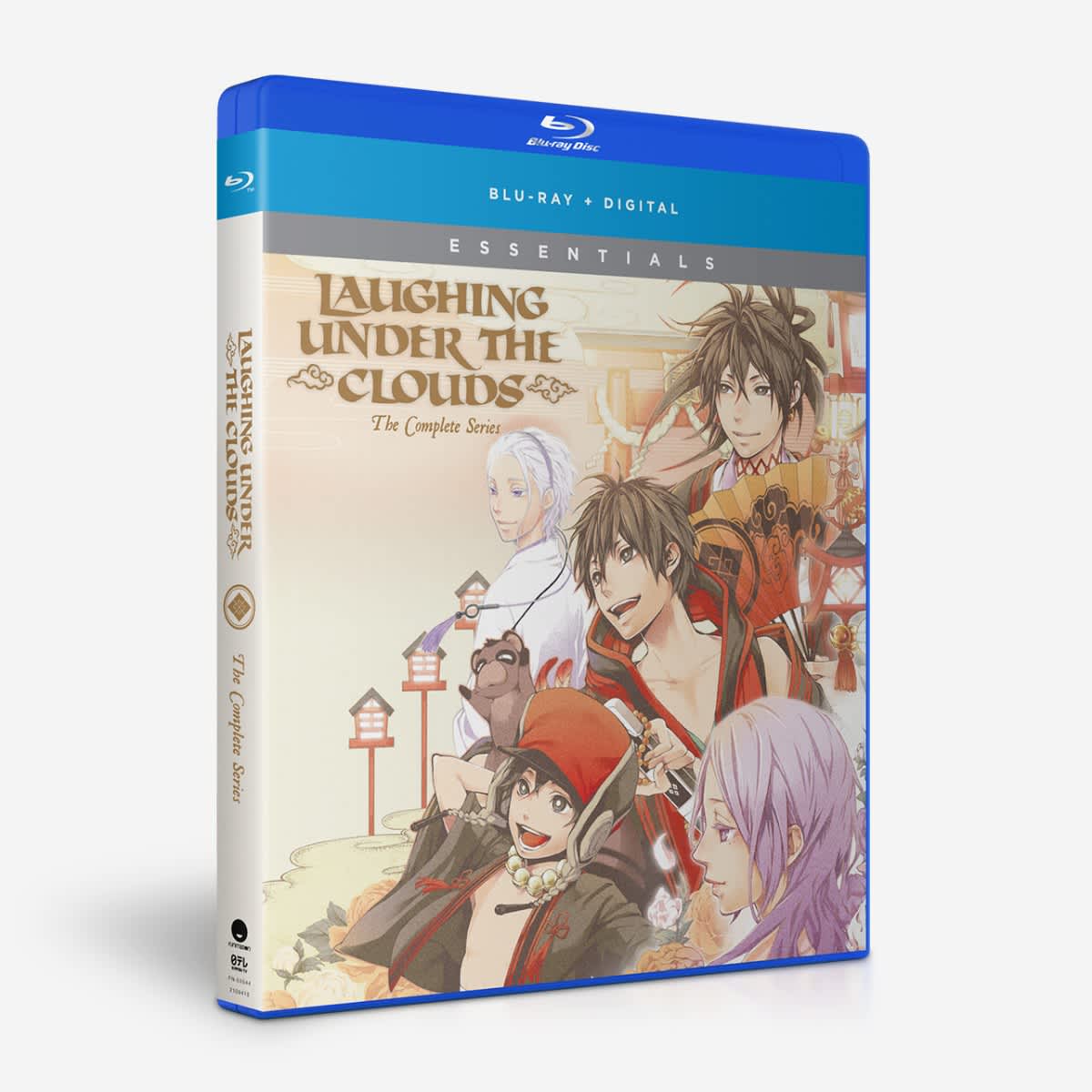 Heavy clouds are beginning to settle over the secluded shrine of the Kumo brothers—a growing gloom that signals the return of a deadly serpent known as the Orochi. As the Japanese military searches for the serpent's human vessel, the Kumo family's ancient connection to the Orochi comes to light and the brothers' carefree life gives way to the darkness of an ancient prophecy.
_________________
Lord Marksman and Vanadis: Complete Series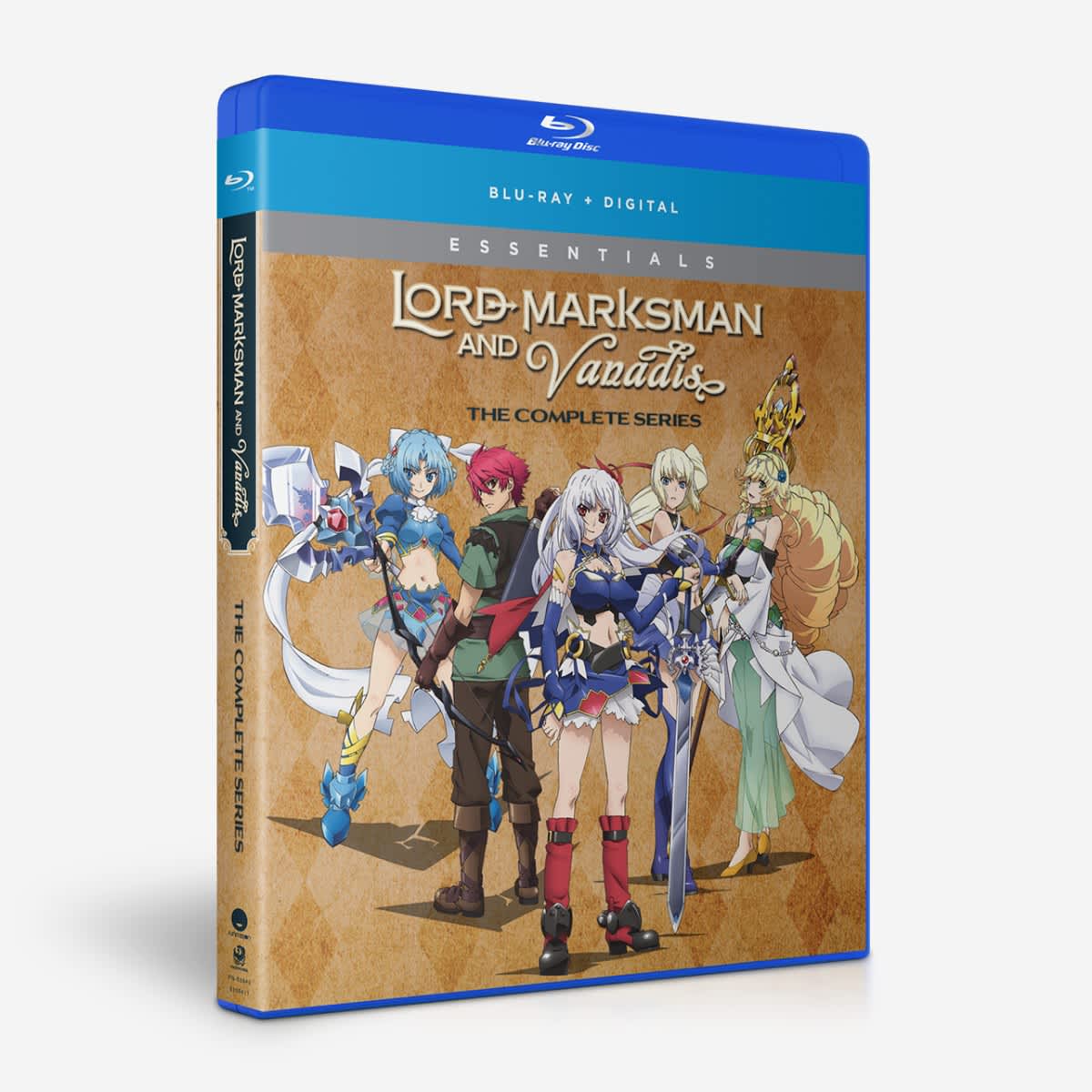 When Tigre is taken captive by an enemy general, he leaves his own lands completely open to attack. Unable to sit by and watch the destruction, he must convince his beautiful captor to join him in a fight to save his homeland. Using his skills as an archer and her goddess-like abilities, the pair must stand together if they hope to survive in this action-packed mix of fantasy and fan-service.
_________________
DAIMIDALER: PRINCE VS. PENGUIN EMPIRE: Complete Series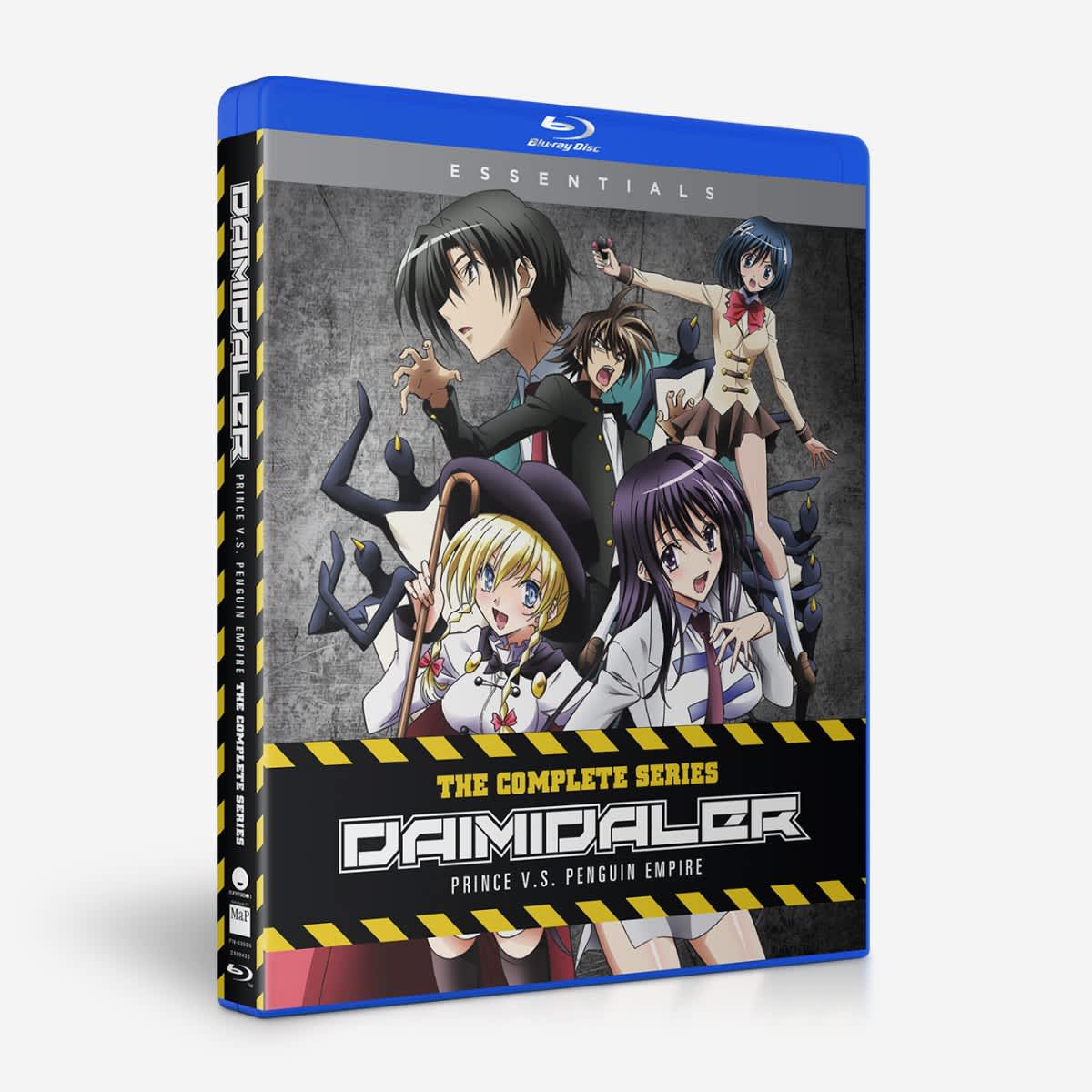 From studio TNK and the director behind High School DxD comes a ridiculously raunchy romp through a world of mechs powered by perversion!
The earth is under attack by the alien Penguin Empire. Piloting the Daimidaler mechs are master pervert Kouichi with his take-no-prisoners libido and Kiriko, a girl who can level cities just by thinking of her boyfriend. Together they'll use an overflow of Hi-ERO power to protect the planet from the front-tailed penguin menace!
_________________
Hellsing Ultimate: The Complete Collection – Volumes I-X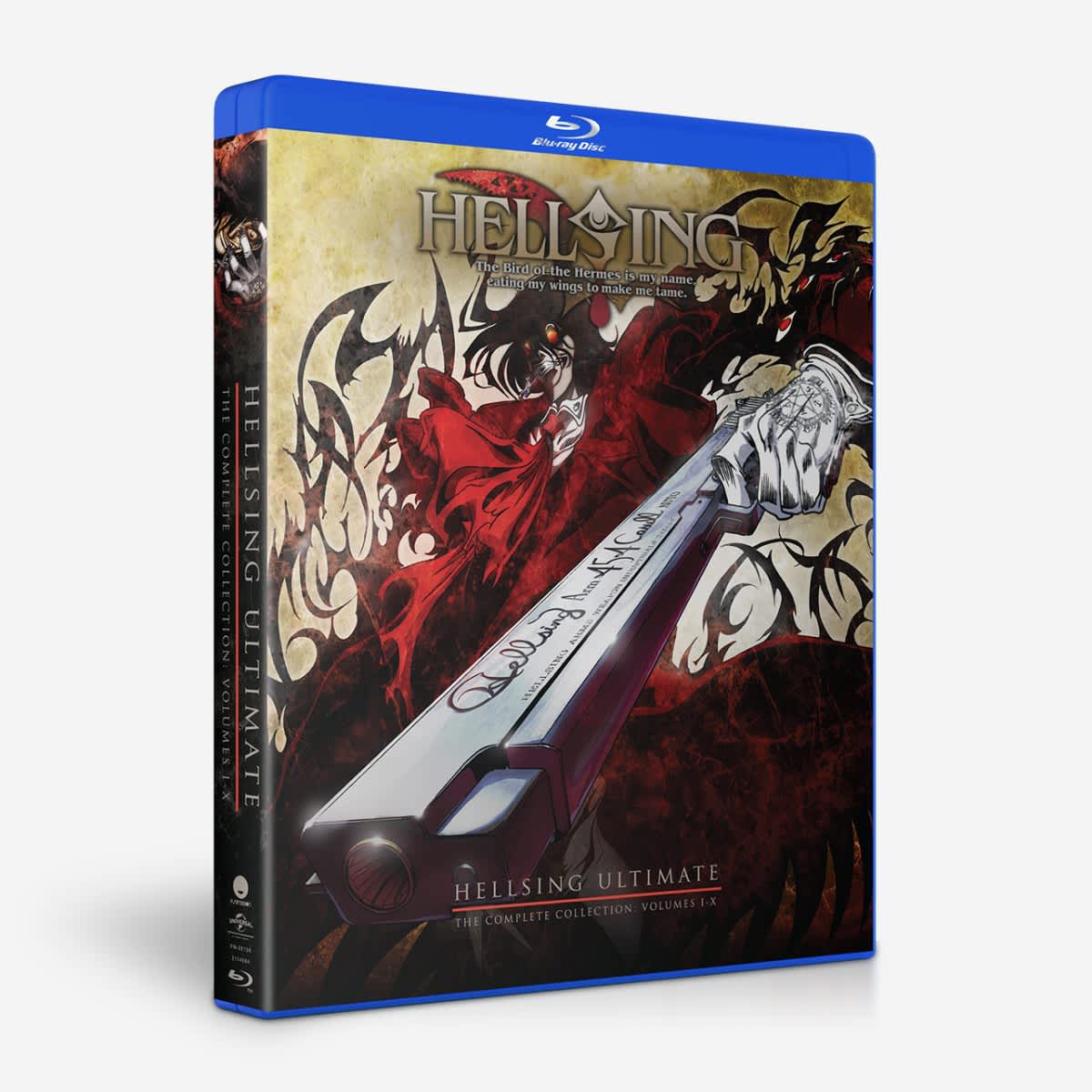 Protecting England from satanic ghouls, the Hellsing Organization's deadliest weapon is a rogue vampire named Arucard. Seras Victoria, a former policewoman who accepted Arucard's gift of dark salvation after she fell in the line of duty, is called for backup. Together, they haunt the shadows as a sinister force of good.
_________________
Brothers Conflict: The Complete Series + OVAs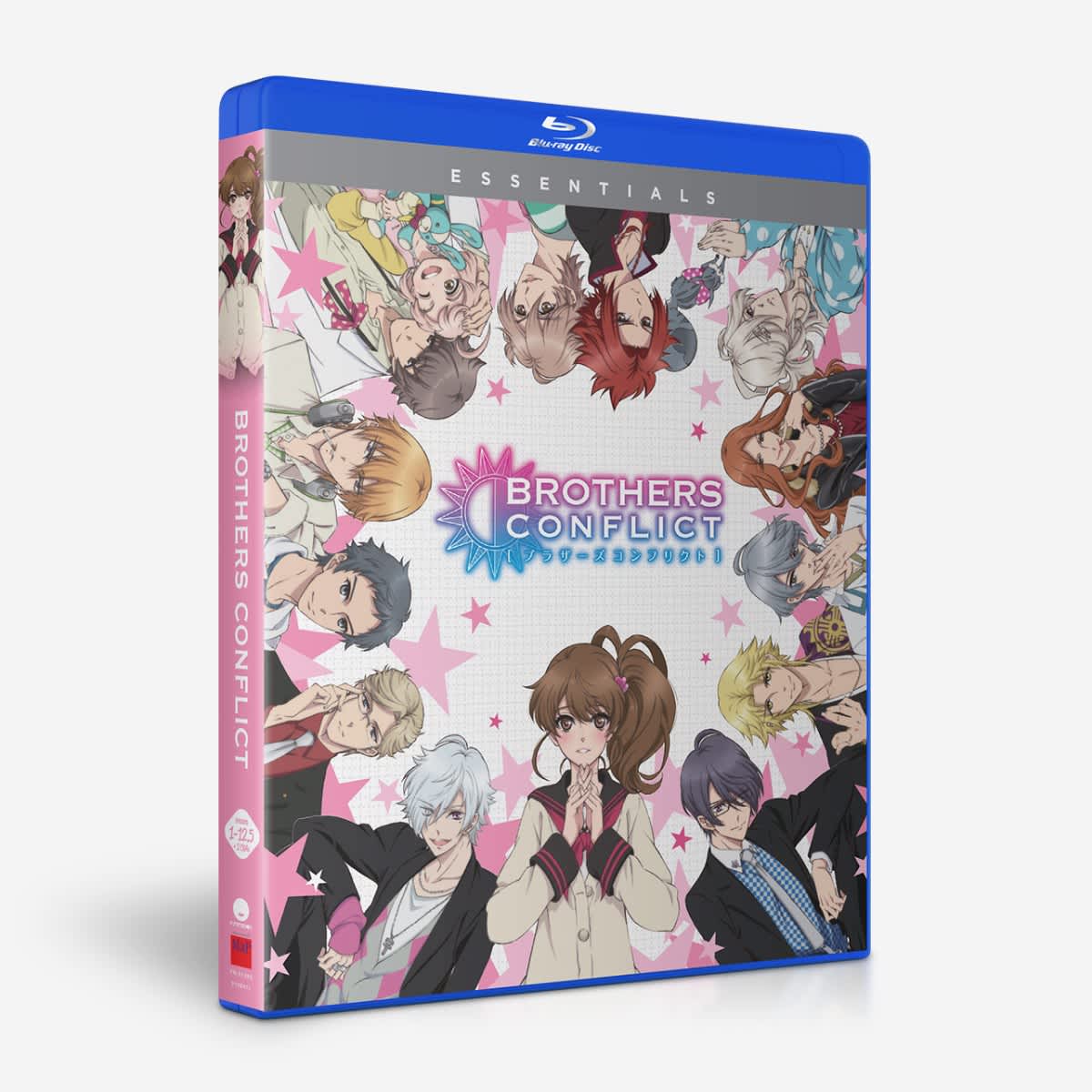 Ema Hinata is lonely. As an only child and the daughter of a famous explorer, for most of her life her closest companion has been Juli, her talking pet squirrel. But her father is getting remarried, and her new family is…a little unorthodox. Now, she's got 13 gorgeous guys as her stepbrothers, and they're all after her heart! But is romance what she wants, or is it family.
_________________
Buddy Complex: The Complete Series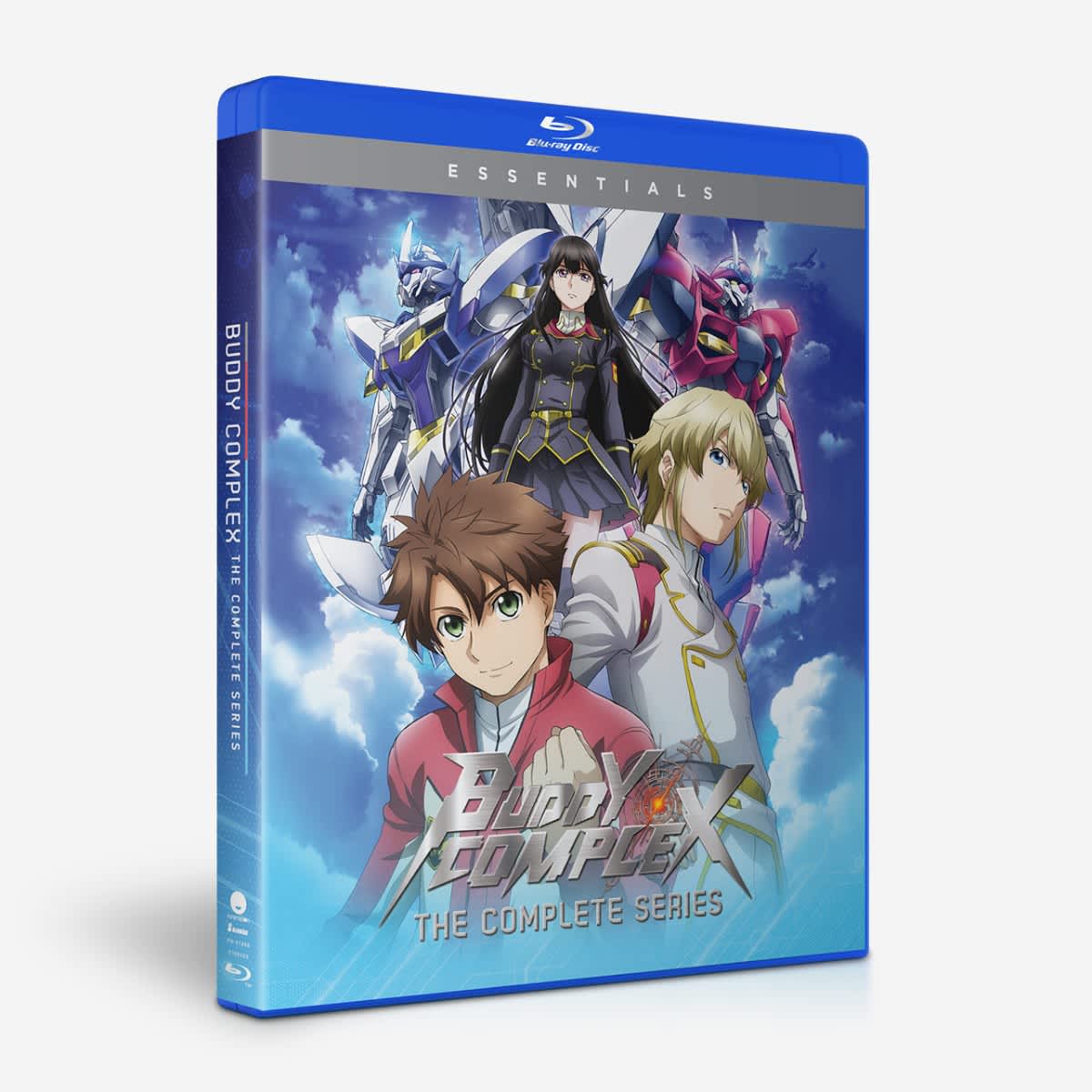 From SUNRISE, the legendary studio behind the Mobile Suit Gundam series, comes an action-packed addition to the mech genre.
After a giant robot attacks Aoba Watase's school, he's thrust into the future where a new world war threatens to tear the planet apart. Faced with no other choice, Aoba must pick a side, learn to pilot a mech of his own, and fight his way through an army of enemies as he tries to get back to the past he left behind.
_________________
Black Lagoon: The Complete Collection
Take a twisted trip to the city of your nightmares in this hard-boiled shootout from the studio behind One Punch Man and Death Note. Includes five high-octane OVAs from Roberta's Blood Trail!
Rokuro was an ordinary Japanese business man—a whipping boy for the big bosses and corporate high rollers. But when his job to deliver a mysterious disk goes south, a ruthless gang of mercenaries fronted by a gunslinging femme fatale take him into their custody. Abandoned and out of his element, the newly reinvented "Rock" joins up with his kidnappers as a smuggler of the East China Sea.
_________________
DARLING in the FRANXX: Part Two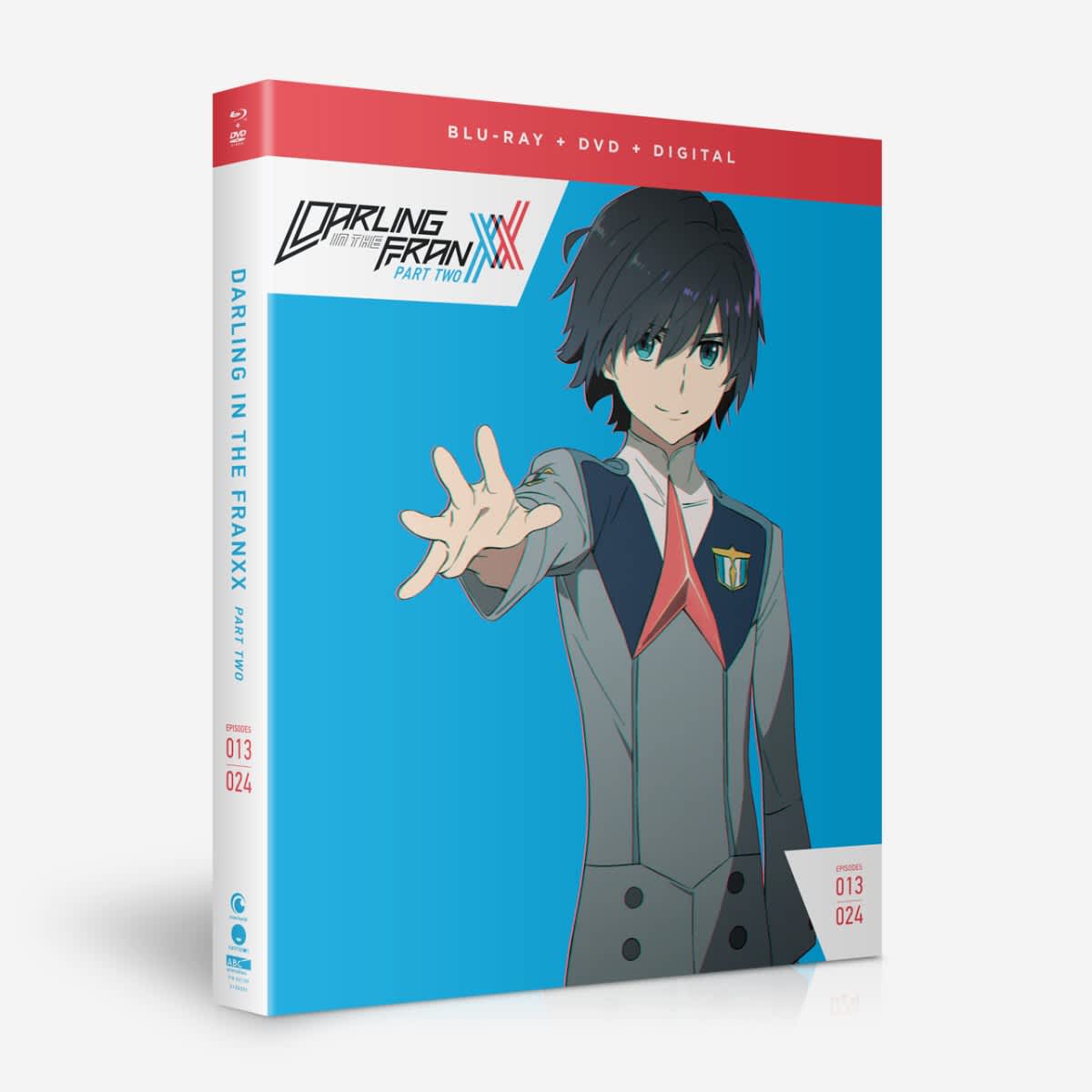 Hiro and Zero Two realize the bond they have is something special and unbreakable. As they fight to stay by each other's side, they discover more about the world they live in, and the horrible secret that's been hidden. Zero Two's existence, the FranXX, and the klaxosaurs—everything they thought they knew is about to crumble around them!
_________________
Eden of the East: Complete Series Box Set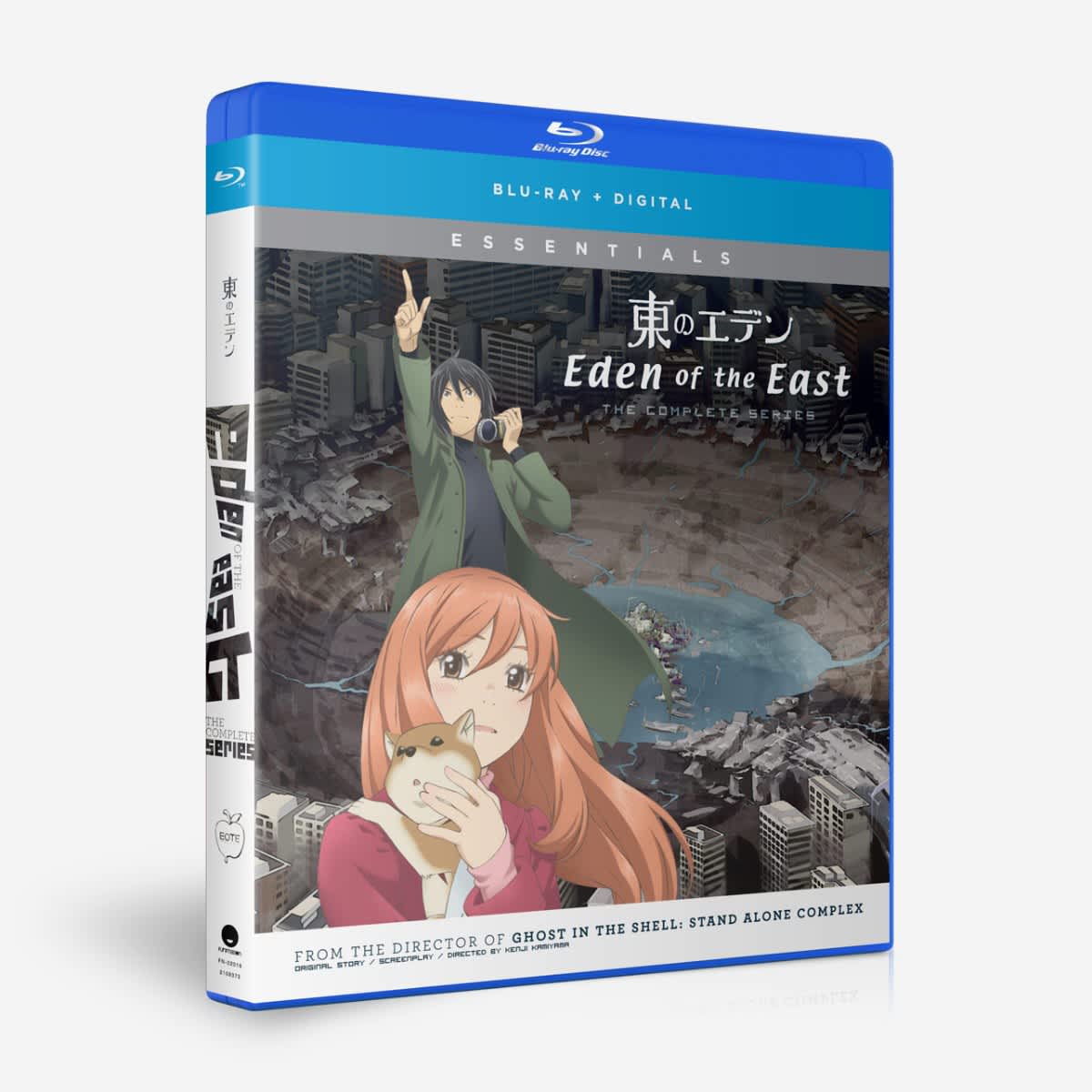 Akira Takizawa wakes up naked outside the White House with no memories. He's got a gun and a cell phone. He doesn't remember the phone gives him access to ten billion yen and a woman who will grant any request. He doesn't even remember he's supposed to save Japan and will be murdered if he fails. Whatever he's tangled up in, Takizawa's in deep – and that's not even scratching the surface.
_________________
Gonna be the Twin-Tail!!: Complete Series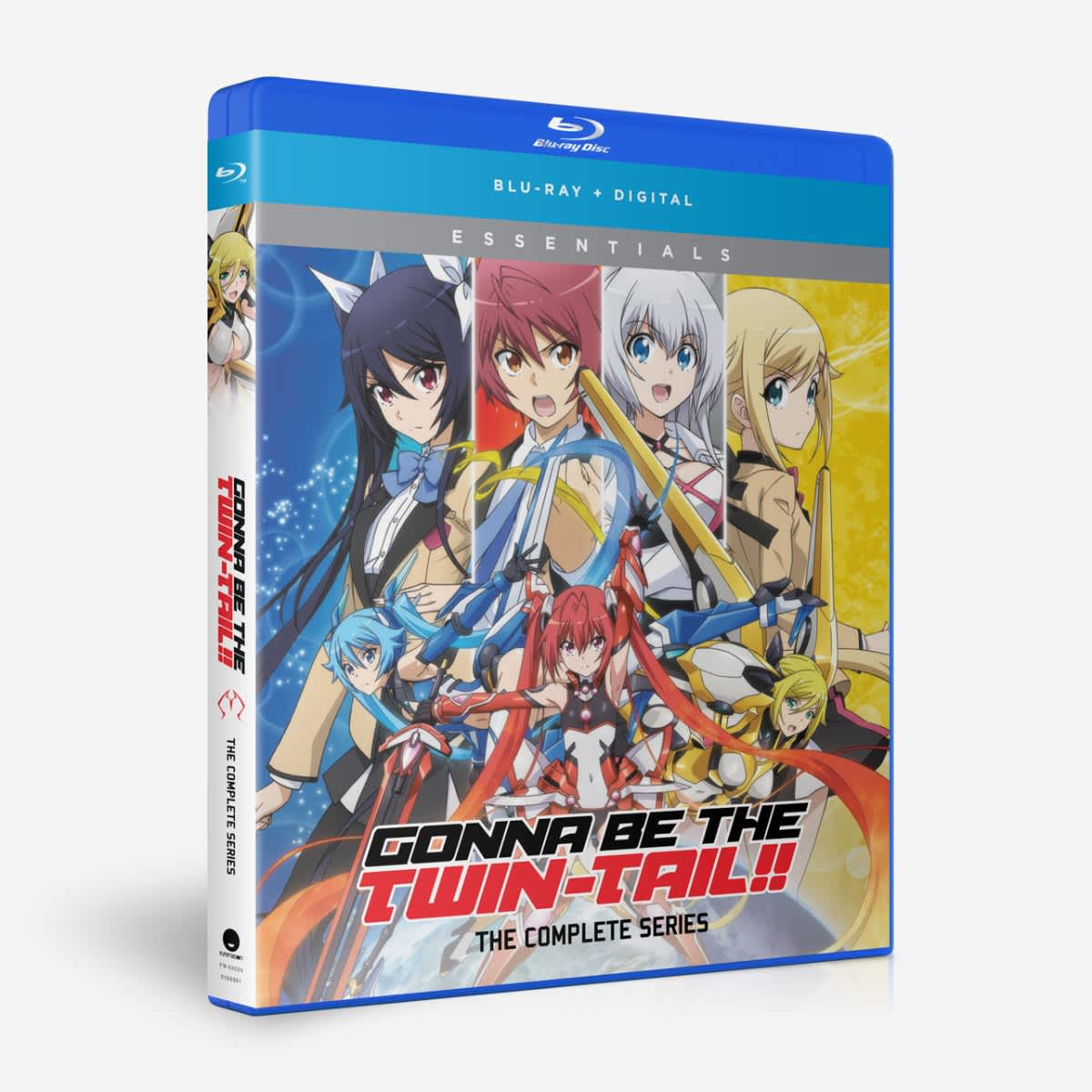 Soji Mitsuka is an ordinary high schooler with an extraordinary obsession. Twin tails are his fire, his air, his will to live! But when a mysterious woman from another world enlists his help to fight hideous monsters with various moe fetishes, Soji much transform into a powerful pigtailed…girl?
_________________
Chio's School Road: The Complete Series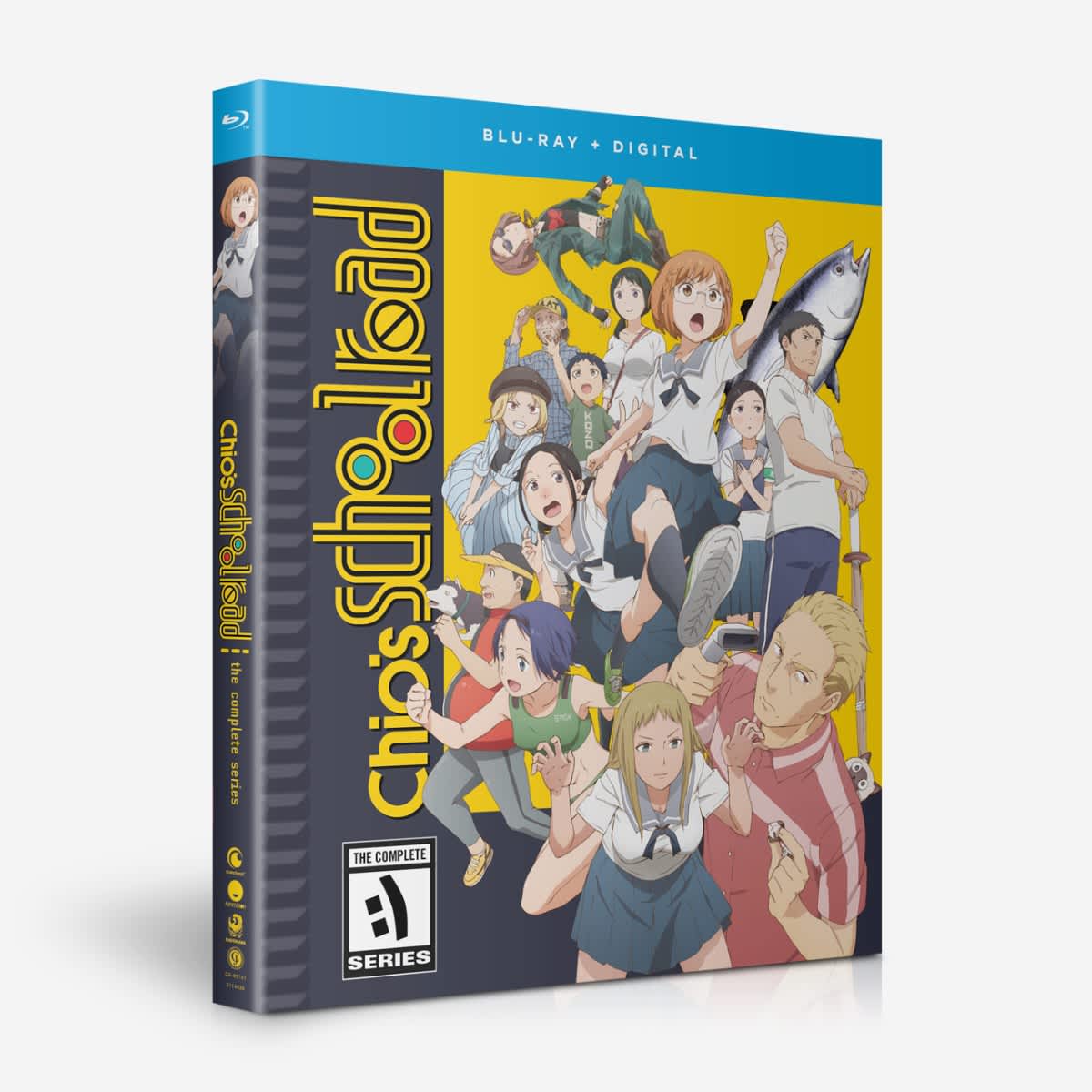 For Chio, the journey to school is packed with socially unacceptable mishaps, and every day is crazier than the last. Path blocked for construction? She takes the high road, rooftop assassin style. Thug staring her down? She activates her online ego, Bloody Butterfly. There's no telling what she'll do next, but her best friend is always there to laugh at her.
_________________
Guilty Crown: The Complete Series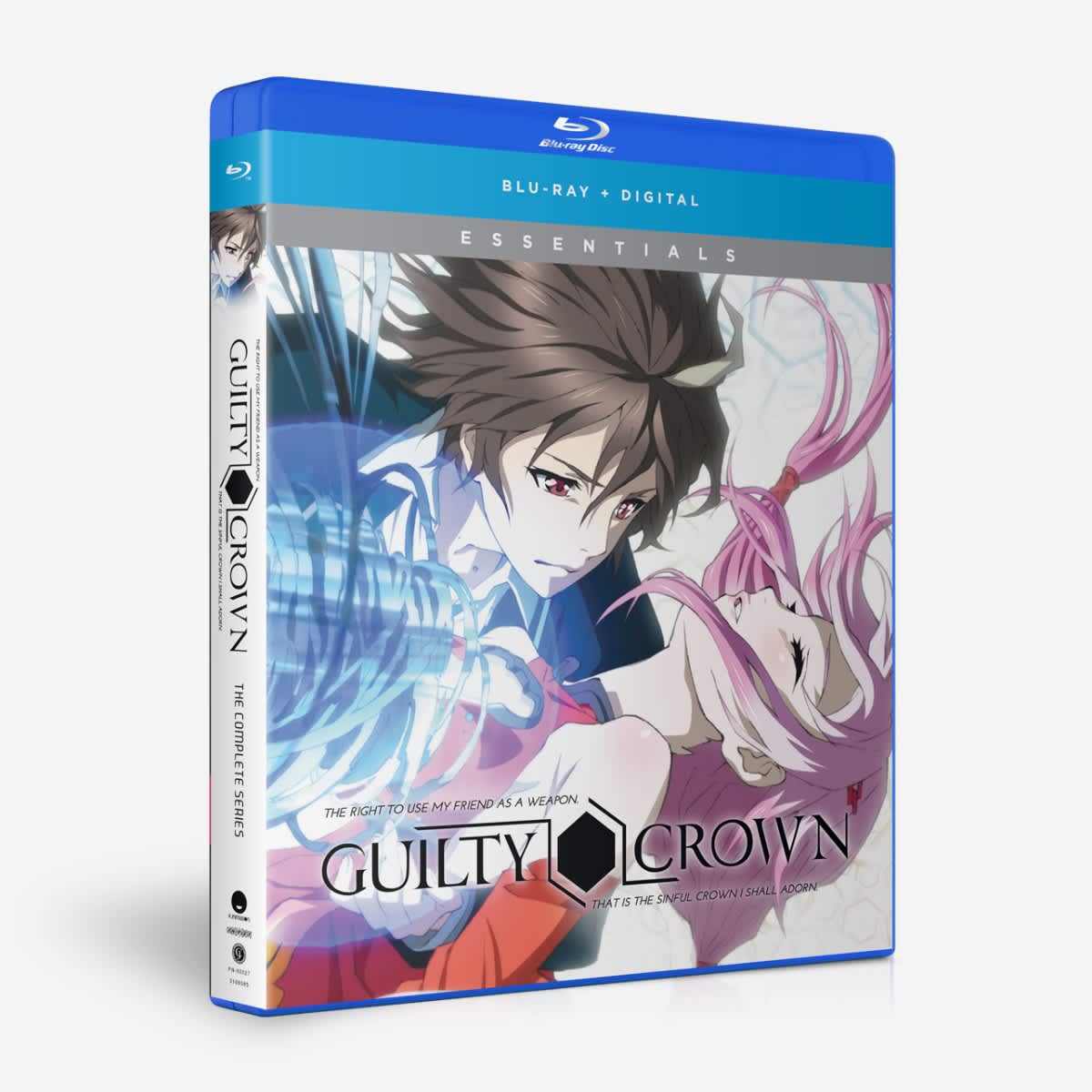 In the near future, a meteorite carrying a foreign virus crashes in Japan, leading to a devastating nation-wide infection and total anarchy. Several years later, Shu-a teen with a special ability awakened by the Apocalypse Virus-meets a strange girl who incites him to join the struggle against a government organization's robotic forces and a secret society whose goal remains shrouded in mystery.
_________________
Jormungand: The Complete Series (Season One and Two)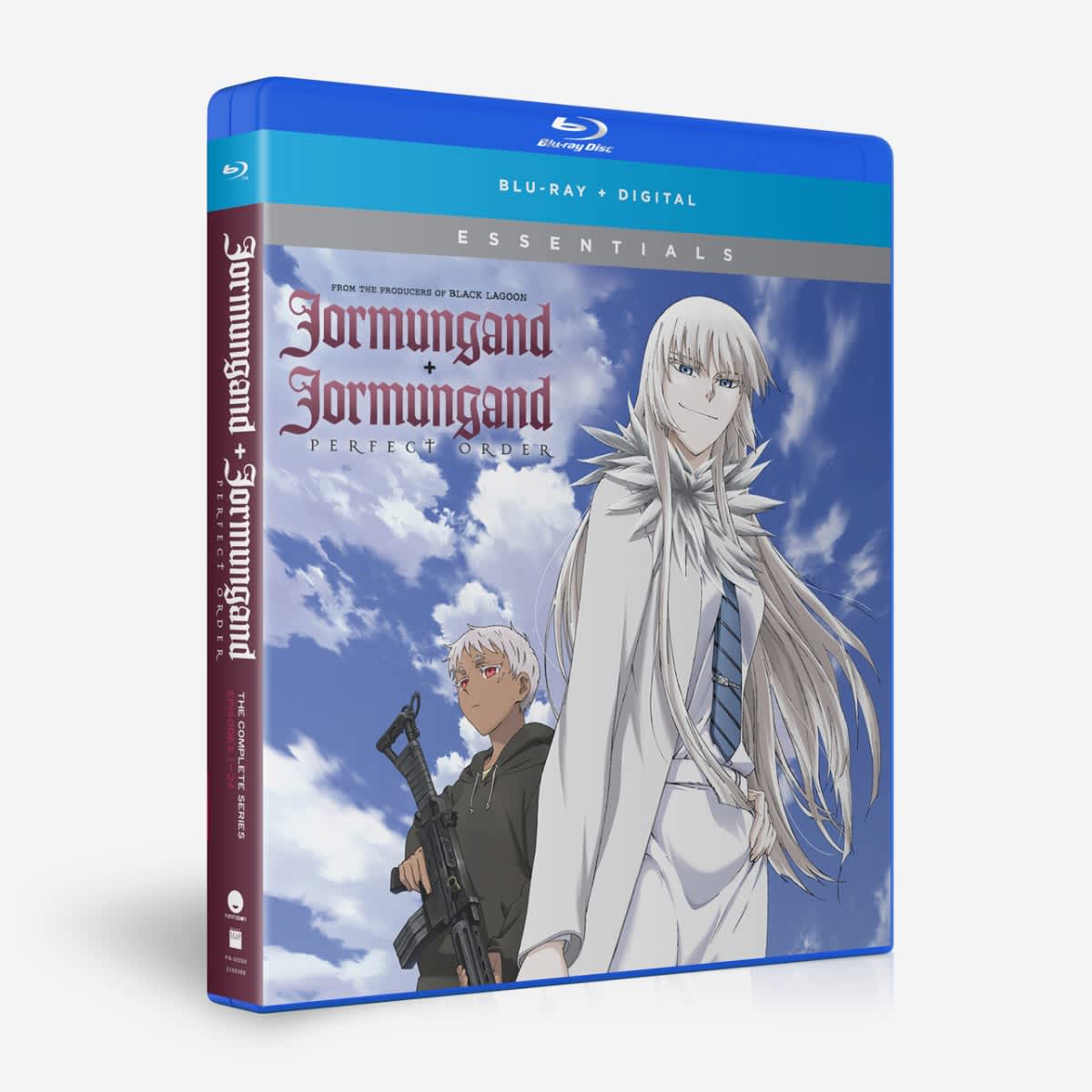 Child soldier Jonah is the new blood in a group of mercs employed by the international arms dealer, Koko. The cold-blooded kid carries a deep hatred for those in Koko's line of work, but following her into the darkest corners of the black market might be his only shot at finding the merchant of death responsible for his family's slaughter.
_________________
Junji Ito Collection: The Complete Series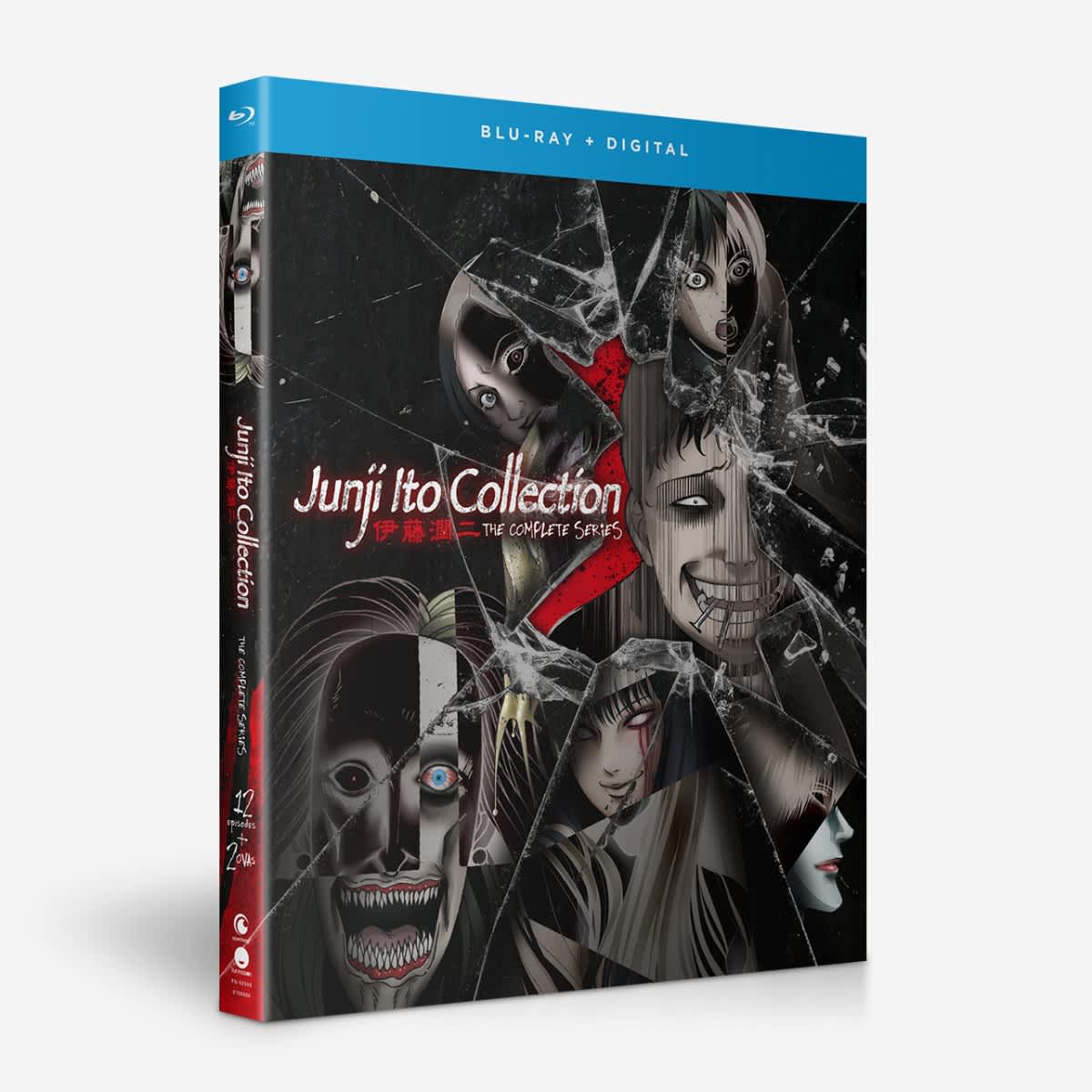 Enter the twisted world of Junji Ito's works of horror! Witness the most hair-raising stories from Junji Ito Masterpiece Collection and Fragments of Horror like you've never seen them before. For any fans who seek the thrill of shocking imagery and ill-fated characters, this whole show is made for you.
_________________
Kakuriyo -Bed & Breakfast for Spirits- Season One – Part One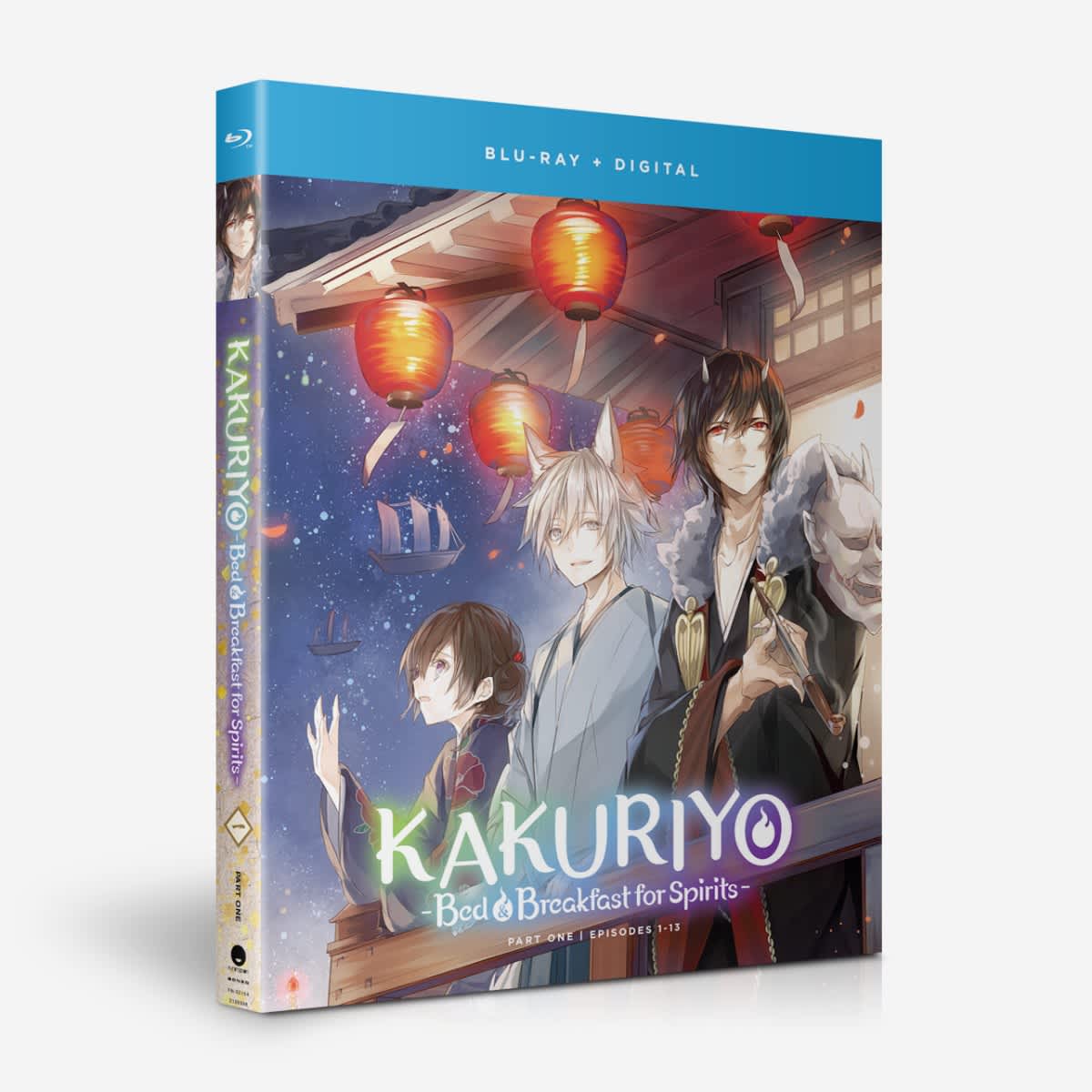 Aoi Tsubaki is suddenly swept away to the hidden realm when a handsome ogre lord comes to take her as his wife! He claims that she must pay back her grandfather's debt, but Aoi's not willing to give her hand over so easily. Instead, she makes a deal to work at the Tenjin-ya, a bed and breakfast for ayakashi, to pay back what her family owes.
_________________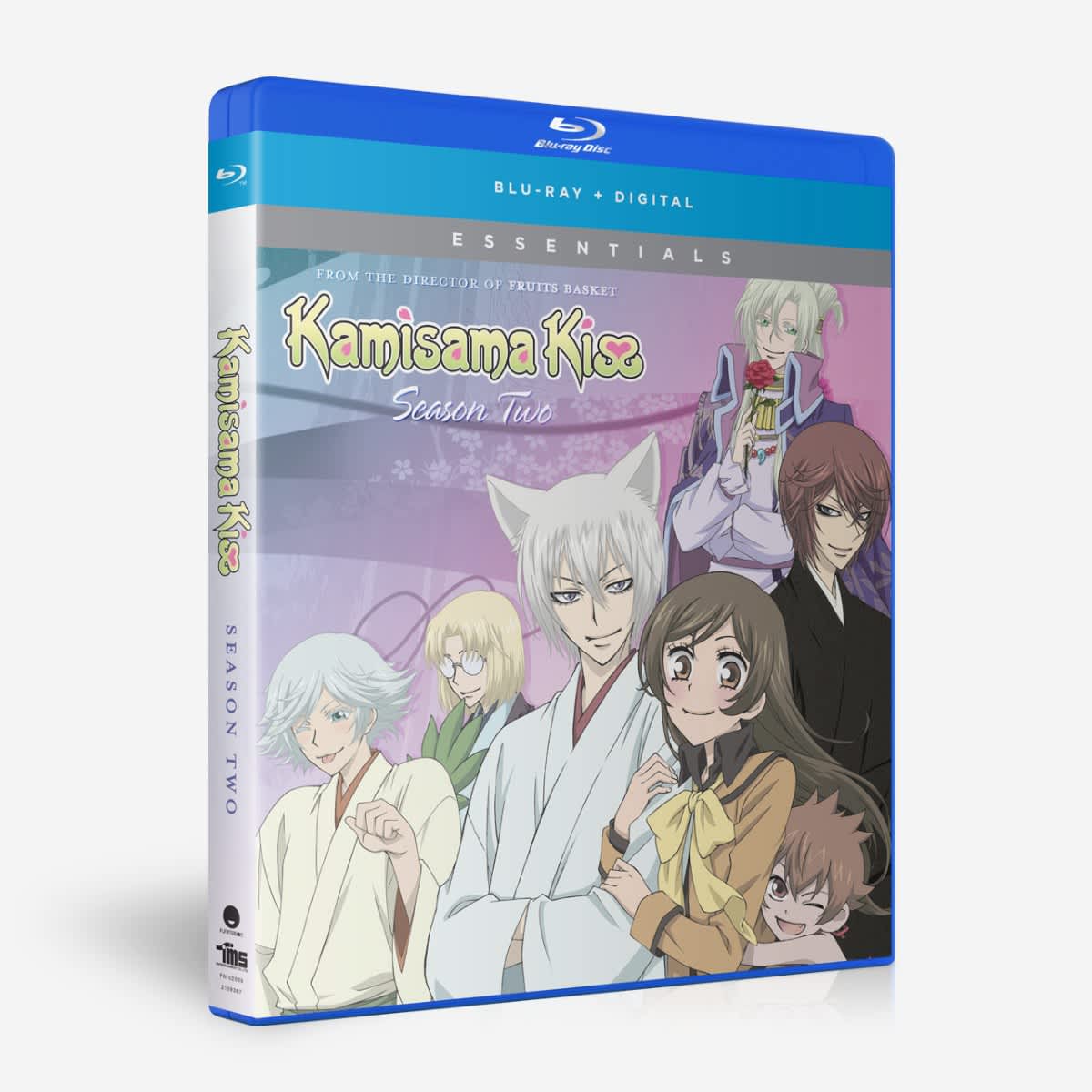 Nanami the Land God is back with the handsome fox familiar Tomoe at her side, and she's finally finding her land legs in the world of gods, demons, and spirits! However, not everything is going magically well; Nanami's feelings for Tomoe are growing stronger, but Tomoe goes from hot to cold faster than a weather god! And Kurama's got his own problems in the form of his big bad brother Jiro!
_________________
Katana Maidens ~ Toji No Miko: Part Two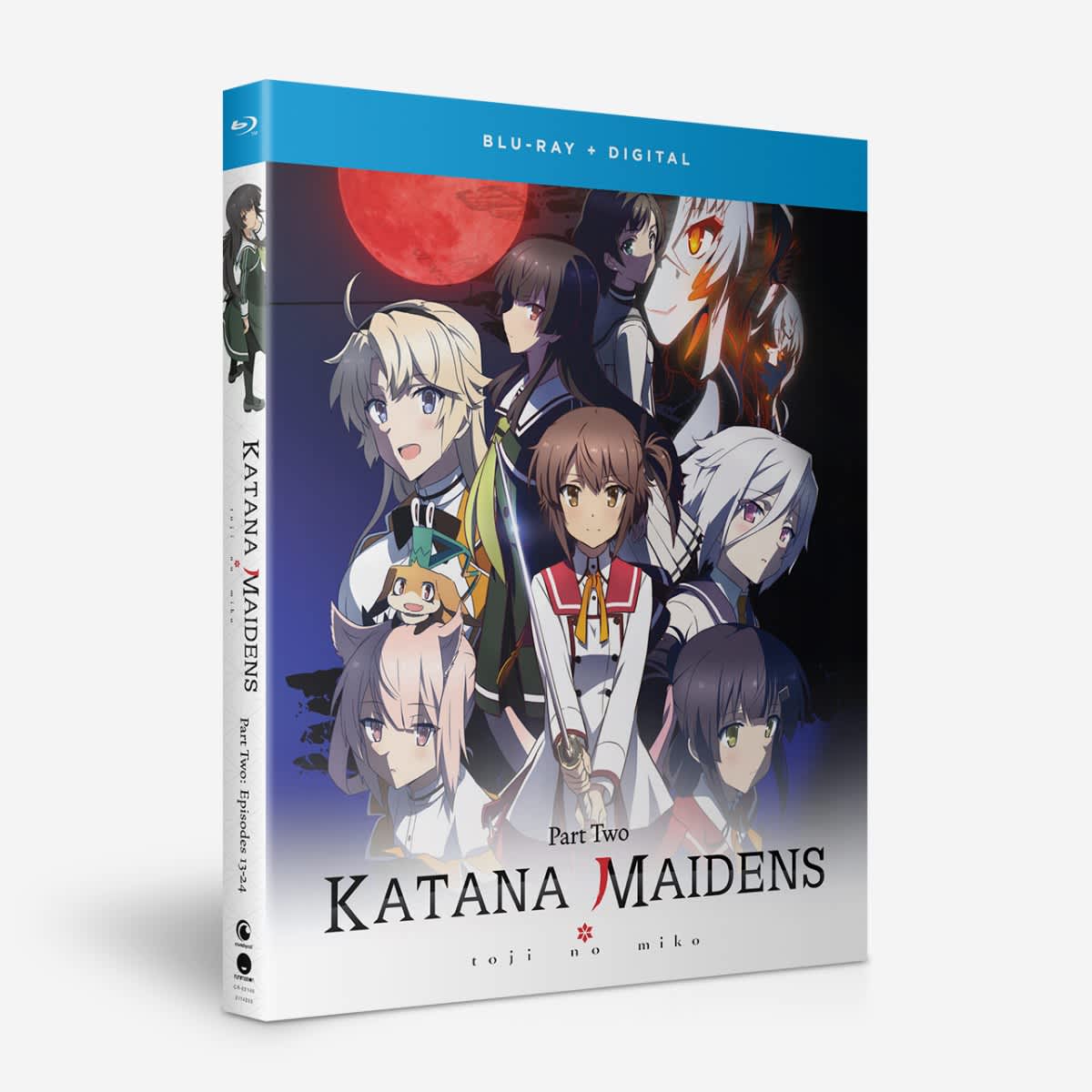 Tasked with protecting the world from the aradama are the sword-wielding shrine maidens. When it's time for the national competition, Kanami Eto is determined to win. But when she faces Hiyori Jujo in the finals, Hiyori doesn't attack her but goes after the head of the Origami family! Suddenly, Kanami is helping Hiyori escape and learns that the Origami family is hiding a big secret.
_________________
Lucky Star: Complete Series and OVA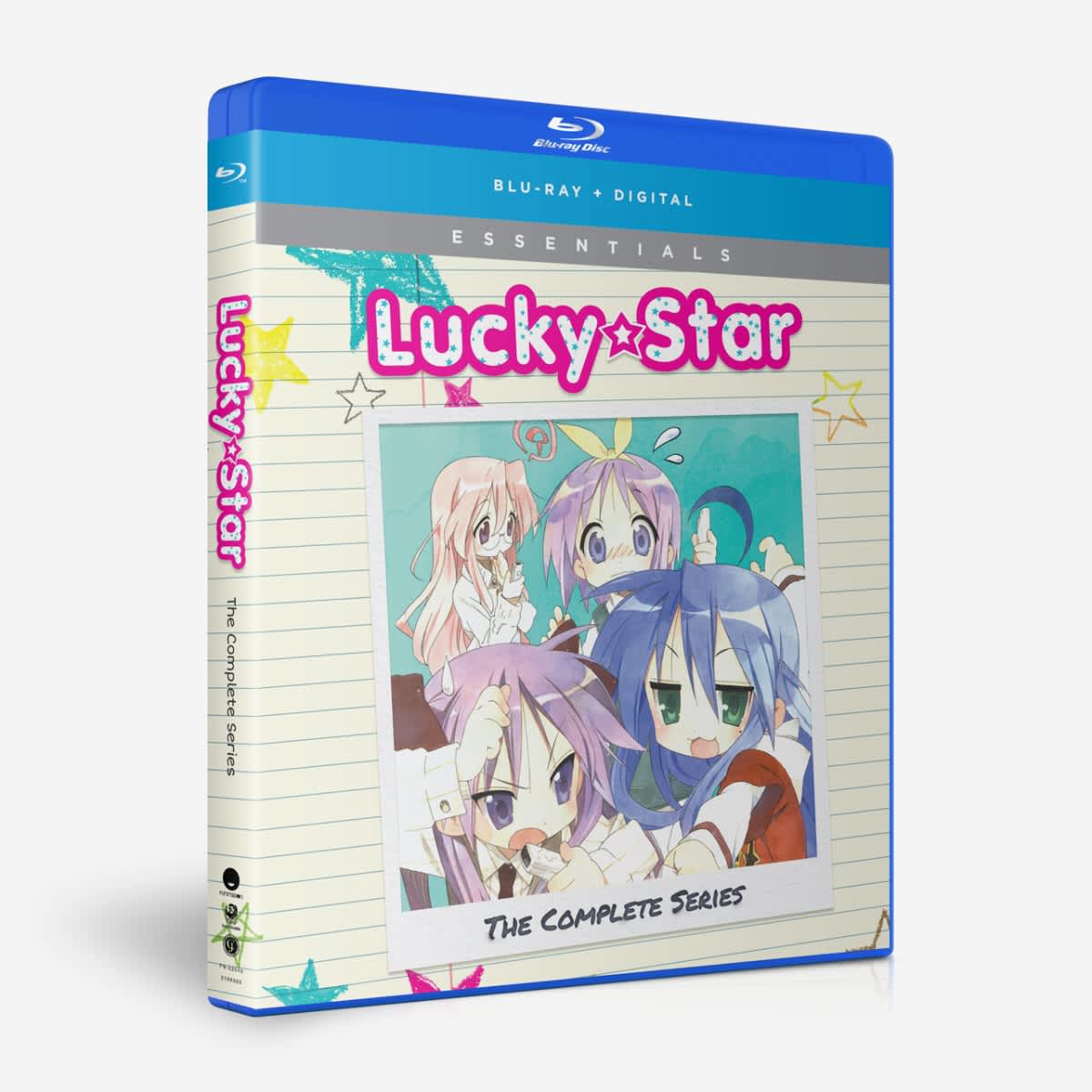 What's the best way to eat dessert? Do twins really have a psychic connection? What kind of guys are into moe girls? These are the kinds of questions that float through the inquisitive mind of anime super-fan Konata Izumi. When she's not lost in her favorite manga or logging hours in one of her online games, she's debating the mysteries of the universe with the best friends a girl could ask for.
_________________
Maken-ki!: Complete Season Two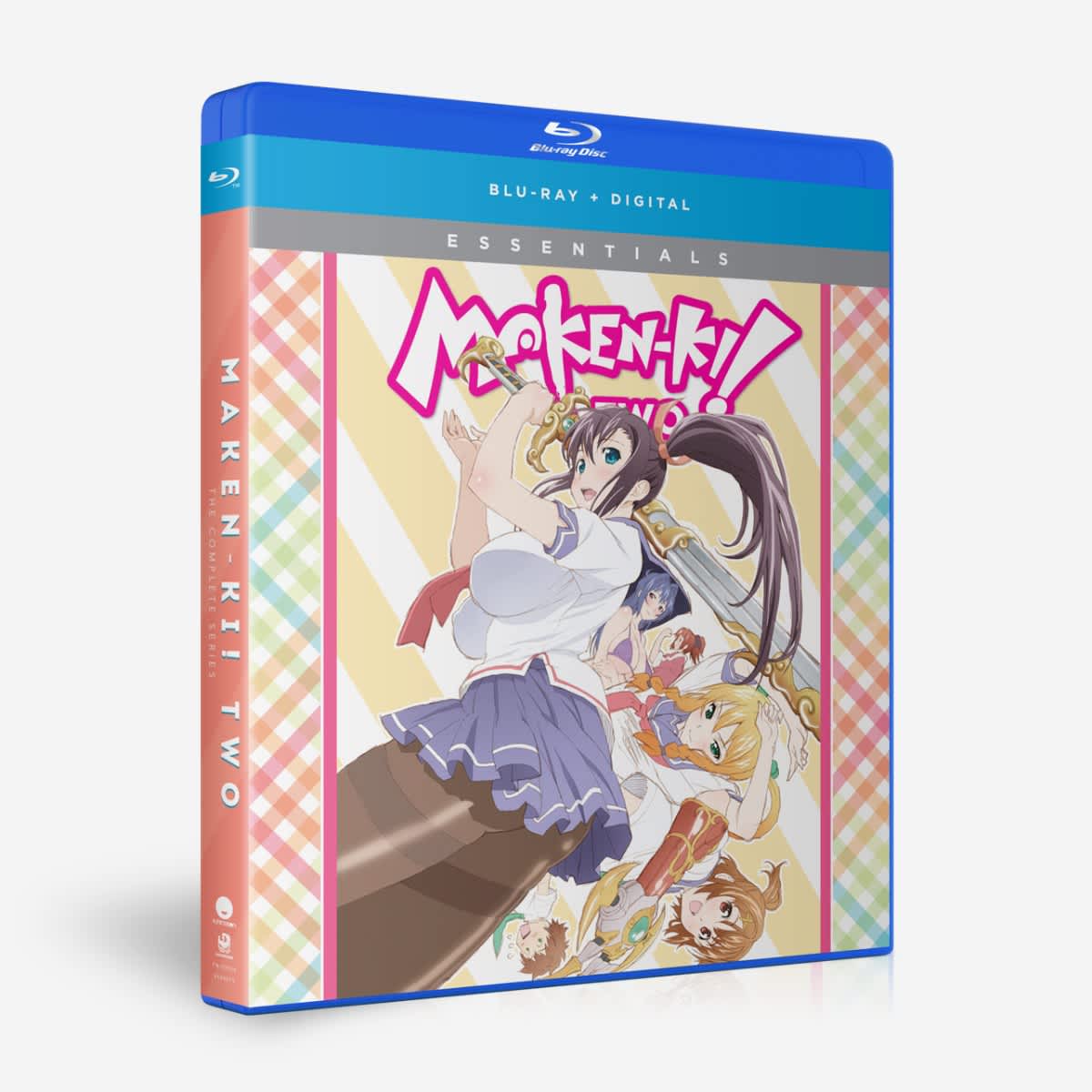 Takeru and his Leadership Committee comrades are Tenbei Academy's last line of defense from mischievous Maken users. But saving all these succulent student bodies from hoards of hocus pocus hornballs is no easy trick. Through it all, Takeru keeps his mind on the mammaries – and the mammaries on his mind – as the luscious ladies of the Leadership Committee prove that their magic is breast in class!
_________________
Rage of Bahamut: Genesis: Complete Series
After a one-winged demoness overhears his drunken boasts, she drags bounty hunter, Favaro Leone, on a journey to reunite with her family. With nothing but a destination in mind, the pair set out on their grand adventure—completely unaware of the dark forces working to fulfill an ancient prophecy that will bring about the end of the world.
_________________
Yurikuma Arashi: Complete Series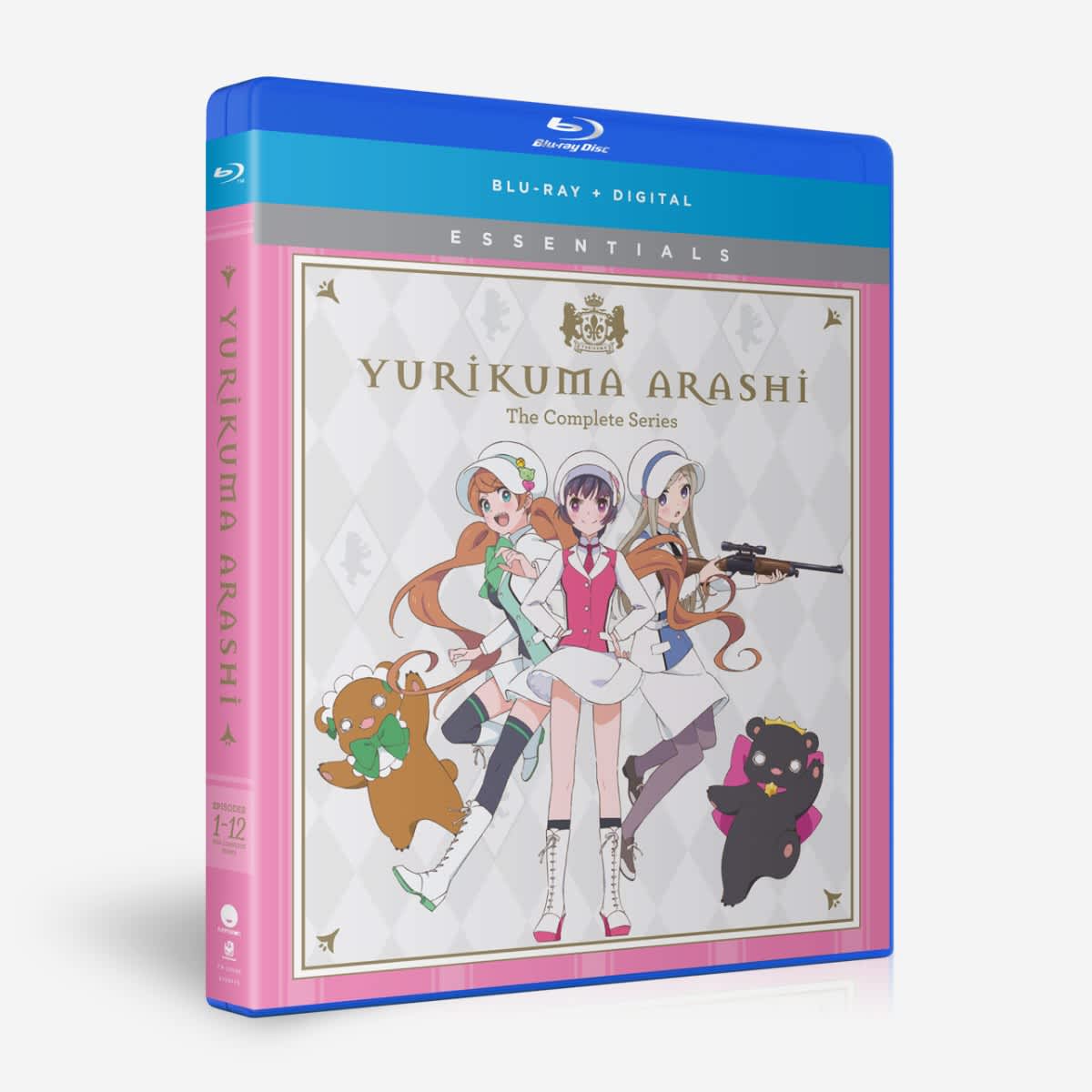 In a world divided between humans and hyper-intelligent, man-eating bears, Kureha attends an all-girls school and holds onto a simple wish—to spend the rest of her life with her classmate and soul mate, Sumika. But after a secret rendezvous ends in tragedy, Kureha vows to never back down on her love and put a bullet in any bear she meets.
_________________