Modders have been doing some seriously impressive things in Minecraft for years now, so there is nothing new about getting Harry Potter-themed skins or servers that allow you to visit iconic locations from the books and films. However, this is not just a server meant to allow players to stop and check out the scenery. Instead, it serves as a full game with story-missions, spells to learn, loot to horde, and countless places to visit. Take a look:
As you can clearly see, the mod allows you to play as a student in Hogwarts School of Witchcraft and Wizardry. Make your way through some of the most recognizable locations like Diagon Alley, Hogsmeade, Hagrid's hut, and many classrooms in the school itself where you can take on challenges and face enemies. And once you're done with all that, head on over to the Quidditch fields for a game or two.
"A little more than two years ago we released a recreation of a number of the locations from the Harry Potter Universe. Since then, we have been working on expanding and improving that map, creating a Harry Potter-themed RPG map in Vanilla Minecraft.
We are a very small team consisting primarily of poor students who have spent and continue to spend countless hours making this map.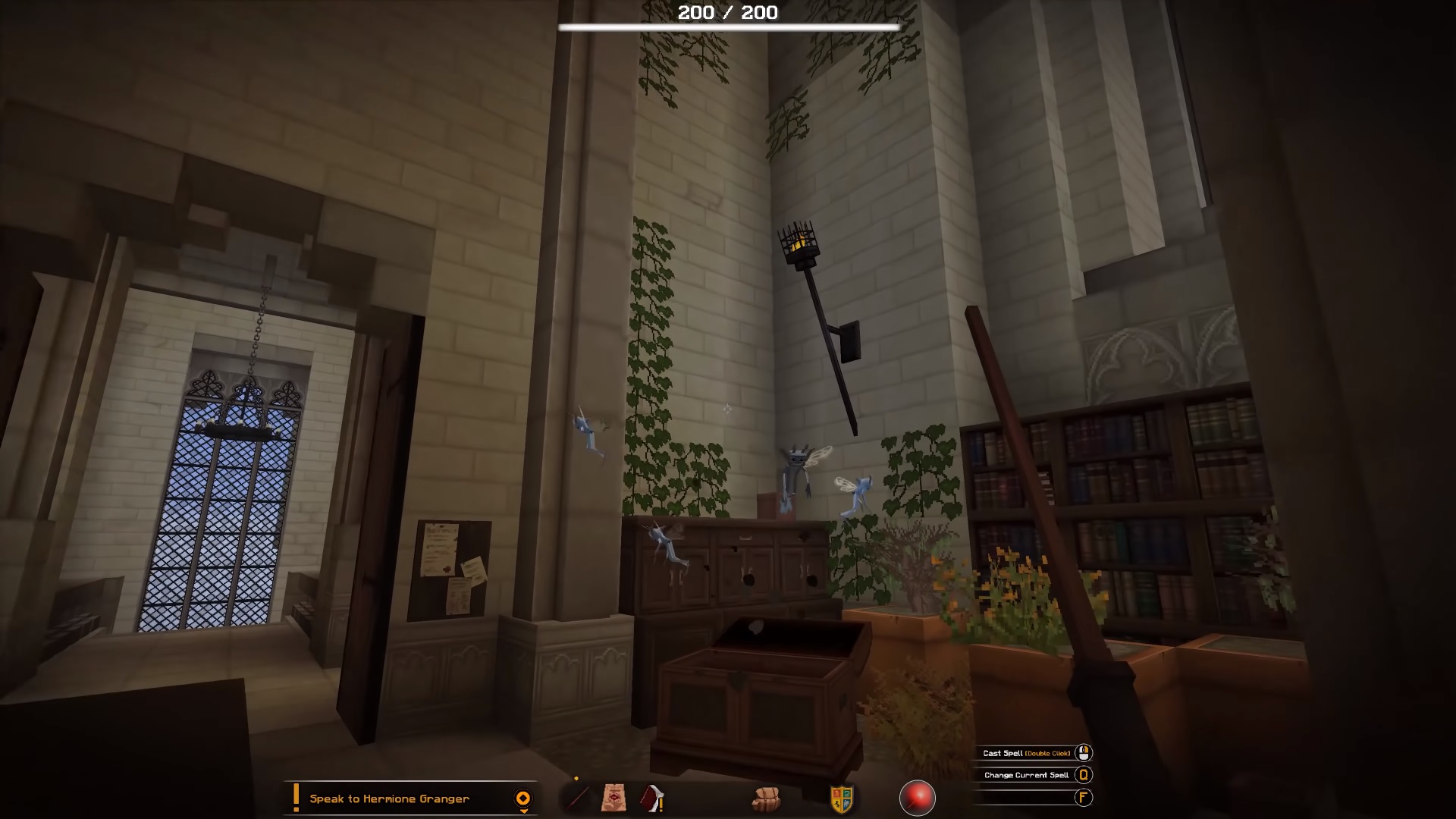 Some people have asked if there is a way to support our project, which prompted us to create this Patreon.
This is a massive project to complete, and any donation goes a long way, and we would be incredibly grateful. As mentioned, we are a very small team, and we will remain primarily focused on finishing the map, but we will try to make sure that anyone who donates gets something of value in return!" – The Floo Network
While the mod is free (and should be available before the end of January), the team behind it, The Floo Network, have a Patreon set up for donations, should you feel charitable and appreciative of their hard work. You can donate whatever you want, every little bit is appreciated.
If you can't watch the video above, at least check out the gallery of images that show us more about what we can expect from the mod when it releases soon.