It's well known at this point that Henry Cavill is, by all accounts, a geek. The man plays World of Warcraft, he jumped at the chance to play Geralt in Netflix's The Witcher and now it appears he's going to be Commander Shepard?
The British actor posted a photo to Instagram yesterday with the caption, "Secret project? Or just a handful of paper with random words on it… Guess you'll have to wait and see. Happy hump day all. #HumpDay #Secrets"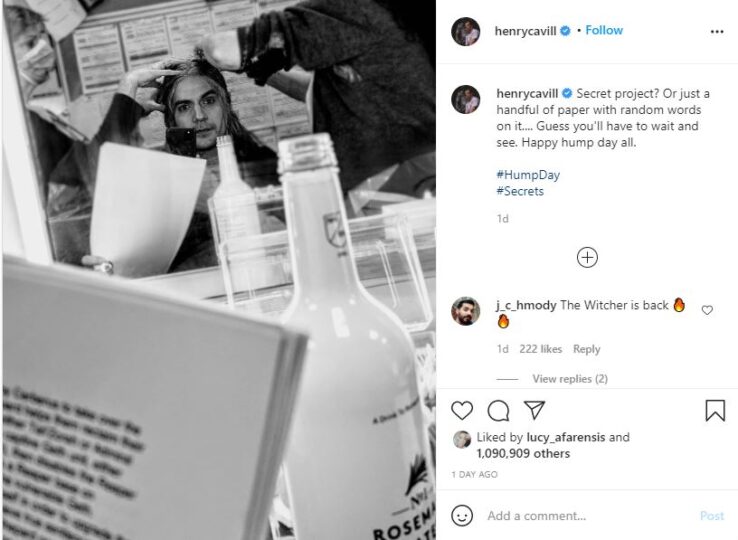 It's very difficult to make out the words on the piece of paper in the photo but luckily the website GamePressure used the program Focus Magic to remove the blurred words on the paper to reveal the words Cerberus, Tali'Zorah, and Geth. Since Cerberus is from Mass Effect 2 it would be safe to assume this project likely involves the Mass Effect trilogy as a whole.
Furthermore, a Mass Effect film has been pursued by Legendary Pictures ever since the studio acquired the movie rights to the franchise back in 2010 with producers from The Dark Knight and Spider-Man attached to the project. But ever since that news broke the internet hasn't heard anything since.
Could this finally be it? The Mass Effect film fans have been asking for? We'll just have to wait and see.