Toei Animation Inc. and Fathom Events have announced that a new Digimon Adventure will be coming to theaters for a special event. 'Digimon Adventure: Last Evolution Kizuna' hits theaters on March 25th for a one-night-only experience.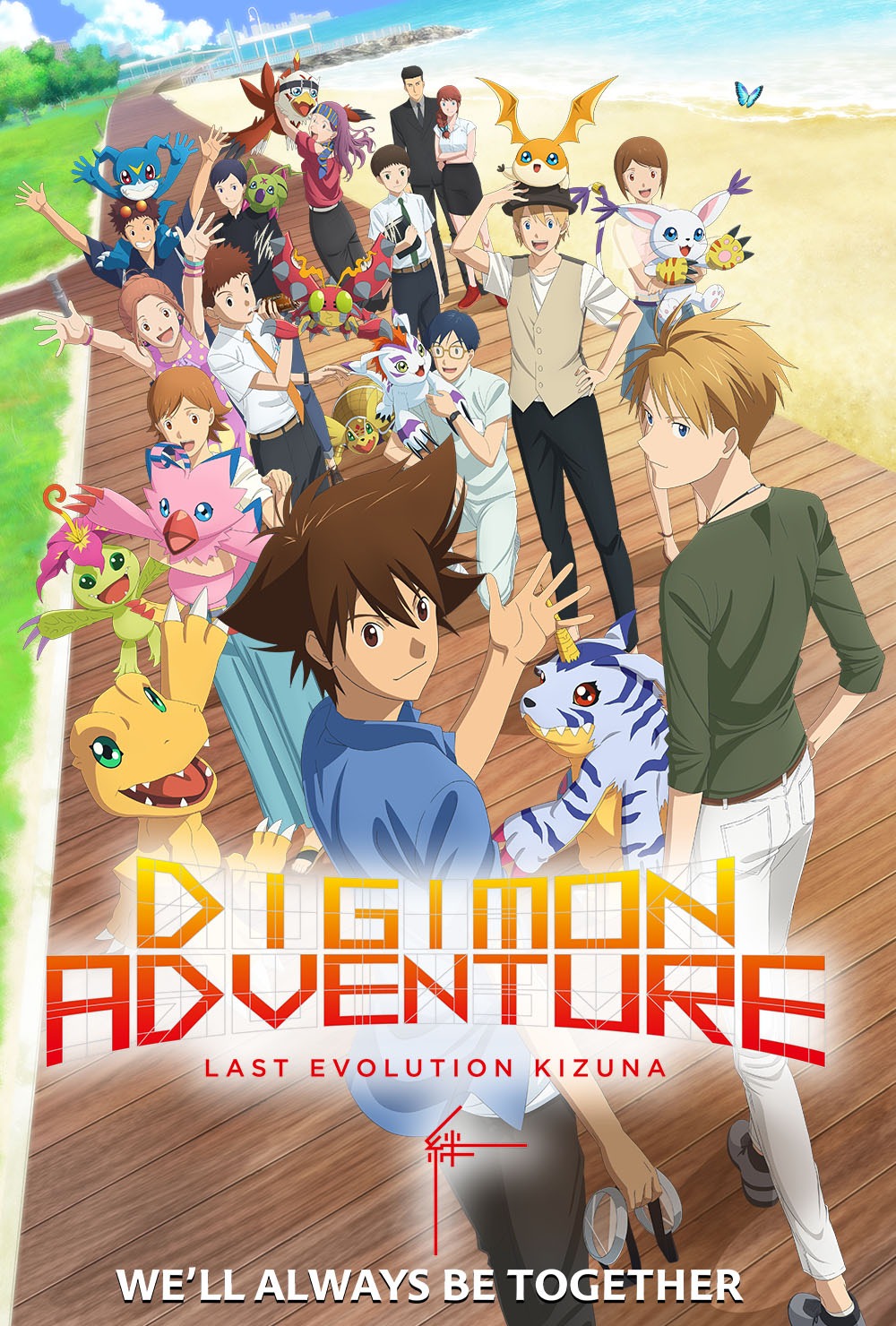 Moviegoers will get to experience a 15-minute pre-show that provides an exclusive fan experience that can only be found in theaters. The pre-show will include interviews with the film's Director, Tomohisa Taguchi and Chief Animation Director, Seiji Tatsukawa.
Taking place five years after the events of 'Digimon Adventure tri.', Tai and his friends discover that with age, their bonds with each of their Digimon will ultimately break. How does it end for Tai, Agumon and the others?
Last Evolution Kizuna will be in select theaters that Wednesday at 7:00p (local time) through Fathom's Digital Broadcast Network. You can head over to the official website for information on participating theaters (subject to change).
________
Full Film Synopsis:
Tai is now a university student, living alone, working hard at school, and working every day, but with his future still undecided. Meanwhile, Matt and others continue to work on Digimon incidents and activities that help people with partner Digimon. An unprecedented phenomenon occurs and the DigiDestined discovers that when you grow up, your relationship with your partner Digimon will come closer to an end. As a countdown timer activates on the Digivice, they realize that the more you fight with their Partner Digimon, the faster their bond breaks. Will you fight for others and lose your partner? The time to choose and decide is approaching fast. There is a short time before "chosen children" will become adults. This is the last adventure of Tai and Agumon.
________