Dragon Ball Super: Broly has far surpassed expectations in terms of Box Office performance, and scores among critics. If you have not seen it yet, you really are missing out.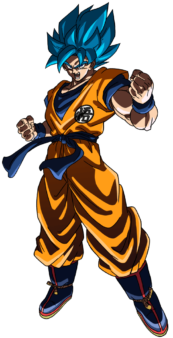 The 20th film entry in the animated Dragon Ball series has now out-performed Dragon Ball Evolution's lifetime run at the box office, has become the third highest-grossing anime film in the US, and has an 81% Certified Fresh rating on Rotten Tomatoes. We saw it, we loved it, and we could not be more thrilled to see that it continues to do so incredibly well.
With a budget of $8.5 million and a worldwide gross of over $85 million (and rapidly climbing), it is safe to say that Broly is a film that will bring about a lot of future opportunity by opening up doors for more anime presence at the theater. Dragon Ball as a franchise is not dying down, and continues to grow in popularity in every medium it taps into.
Pre-orders for Dragon Ball Super: Broly are available on Amazon for $34.98 (Blu-ray) and $29.98 (DVD).