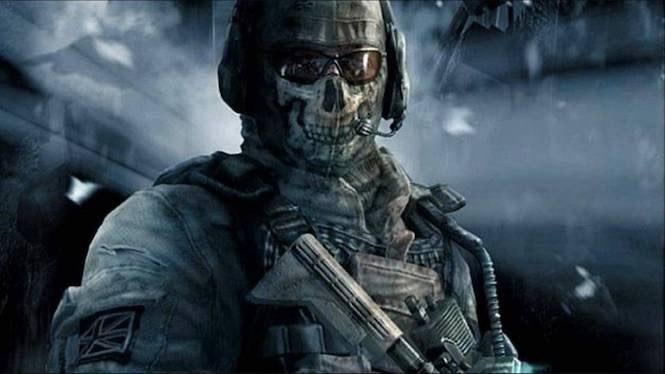 Is Call of Duty going back to where it all started?
A recent tweet by Infinity Ward's senior communication manager Ashton Williams has the internet freaking out about what the next Call of Duty game might be. The tweet, which can be viewed below, just shows a gif on loop depicting a skull with glowing eyes. There is no accompanying text, nothing more. So what does it mean?
— Ashton Williams (@ashtonisVULCAN) January 2, 2019
One of the most popular theories believed Infinity Ward would be releasing a sequel to Call of Duty: Ghosts. However, Jason Schreier over at Kotaku has now debunked this theory in a forum post claiming this isn't true. This now leaves us with  four possible theories:
Infinity Ward is planning to release a sequel to Call of Duty: Modern Warfare 3, called Call of Duty: Modern Warfare 4, or something along those lines. After all, the Modern Warfare series is arguably the most popular of the Call of Duty franchise and could bring back many original fans to the franchise.
Instead of releasing a sequel to Call of Duty: Modern Warfare 3, Infinity Ward instead plans on releasing a remastered version of Call of Duty: Modern Warfare 2. If you've ever played Modern Warfare or Modern Warfare 2, you'll recall the games' most popular character Lieutenant Simon "Ghost" Riley famously wore a balaclava which depicted a skull on the front. Could Ashton Williams' tweet be a reference to this?
Instead of releasing anything close to the Modern Warfare series, Infinity Ward is releasing a game that has nothing whatsoever to do with anything they've created before.
The final theory, and this is the most unlikely of the three, is that Infinity Ward plans on releasing both a sequel to Modern Warfare 3 AND Call of Duty: Modern Warfare 2 Remastered. This is possible since the studio released Modern Warfare Remastered alongside Infinite Warfare.
Whatever the case, you can be certain a return to the Modern Warfare series would be a high praised and welcomed decision by fans if Infinity Ward decides to go in that direction.