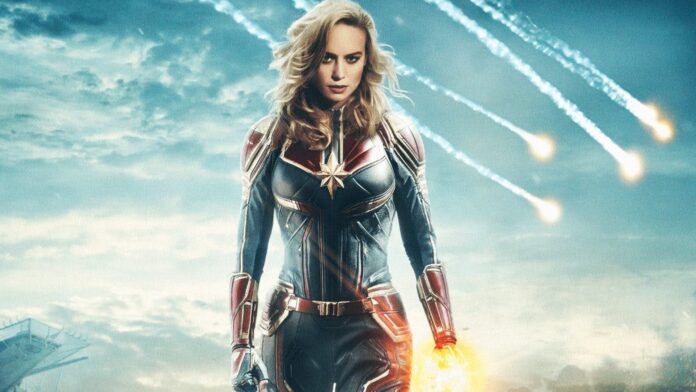 "She's just the beginning."
With exactly two months left until Captain Marvel hits theaters in the United States, Marvel Studios has elected to give all of it's fans a 'special look' at what is to come. Clocking in at only a minute and a half, the trailer wastes no time showing off new and bad ass footage for the upcoming film. Check it out below!
Two very exciting things happened during the latest trailer for Captain Marvel. First and foremost, one of the most popular characters in the Marvel Cinematic Universe is back: Agent Coulson. If you've been watching Agents of S.H.I.E.L.D. you already know the man isn't dead anymore but that doesn't mean we're not excited to see a young Agent Coulson kick some ass and it'll be interesting to see how the young agent got his start.
Finally, and what may be the most exciting moment from the trailer, we see where the idea for the Avengers Initiative first started. It was easy to miss as the clip only lasted roughly five seconds, but Agent Coulson asks Nick Fury, "You think you can find others?" To which Nick Fury responds with, "She's just the beginning."
But aside from these two moments, at the center of all of this is Captain Marvel's story. Where she came from, who she is, and where she's been while the Avengers and the Guardians of the Galaxy have been fighting Thanos. All of this will be answered when the film is released and as far as we can tell, there isn't a better character to be at the lead when Marvel's Phase 4 begins.
Captain Marvel hits theaters March 8, 2019.