The Marvel Cinematic Universe is a behemoth, a juggernaut, if you will, one that has received criticism for following a similar or identical formula from movie to movie, phase to phase, story arc to story arc. For the life of me, I don't understand the gripes about this considering how well it works but I guess it is lonely at the top and when you are the best, sometimes people hate you for just that. And trust me when I say that Shang-Chi and The Legend of the Ten Rings is among the best Marvel Studios has to offer up until this point.
To put it plainly, Shang-Chi rocks as a film and leading man Simu Liu rocks as Shang-Chi. Accompanying this fact is a delightful cast and a refreshing origin story that develops into one of love and family that is fully engulfed by Chinese tradition and mythical folklore that we simply could not get enough of. Oh, and there is a shit ton of impressive martial arts that were a perfect mix between Jackie Chan's early kung fu movies and Crouching Tiger Hidden Dragon with just the right amount of comic book fun. All this and more easily puts Shang-Chi at the top of our favorite Marvel films.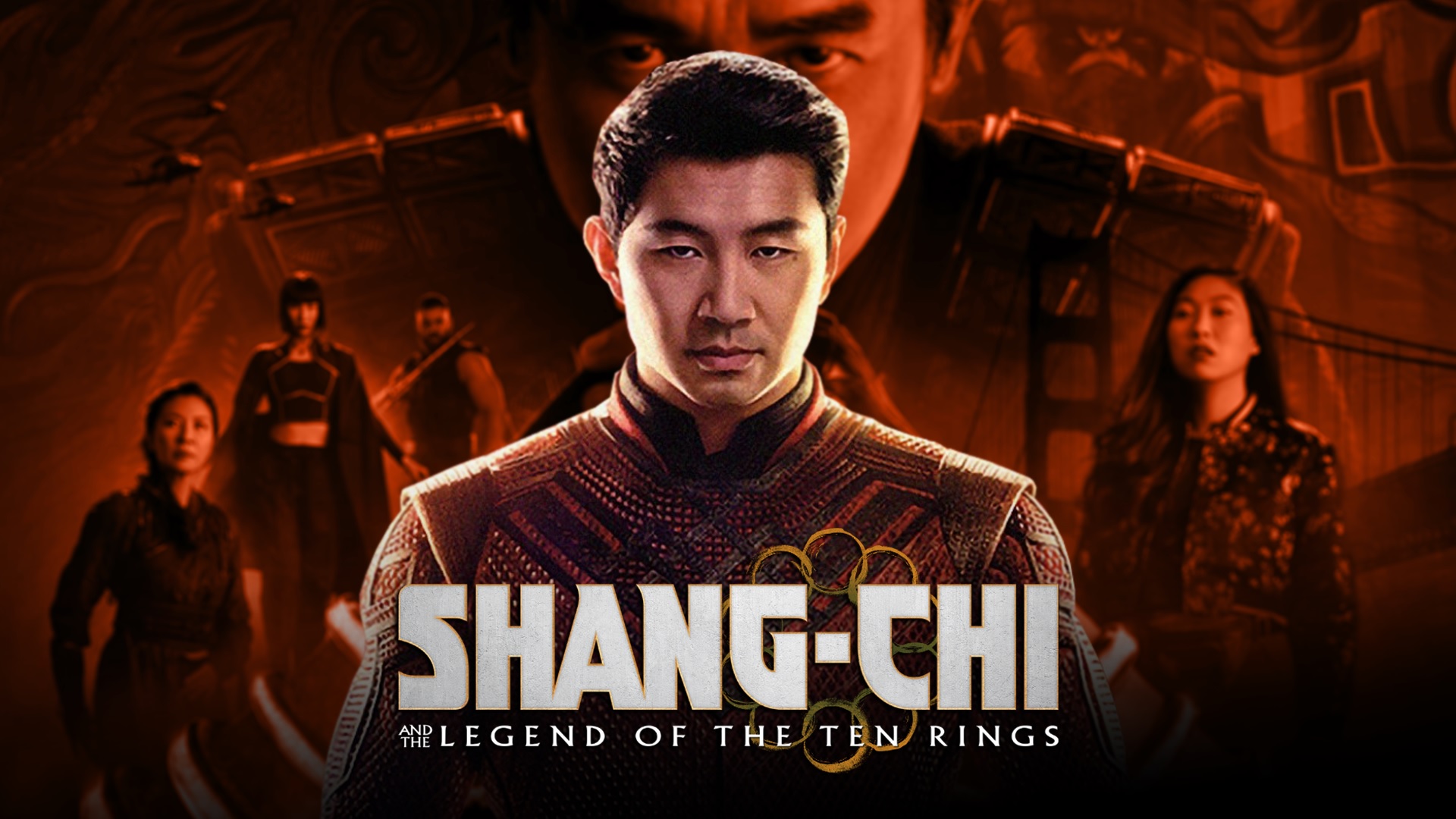 Simu Liu and Awkwafina's on-screen chemistry would have you believe they have been friends their whole lives. Both these actors showcased a talent that would be hard to match and you can bet We will be watching Liu's career especially, with extreme interest.
The story, as we mentioned, is all about love and family but I hesitate to expand on that particular aspect in order to avoid spoilers. Shang-Chi, who goes by his American name Shaun, has escaped the clutches of his warlord father and sworn to never look back on his past while having a not-so-bright future as a valet in downtown San Francisco. Of course, old habits die hard and the past catches up eventually and from there, Shaun's world is turned upside down, right-side up, sideways and every other way as his life goes from intentional zero to unexpected hero as he ventures into new territory, including a whole new dimension filled with creatures of Chinese lore. And he kicks ass the whole way through. Eventually, Shang-Chi is forced to face his father and his deadly Ten Rings (both a crime syndicate and actual rings) to stop him from unleashing hell on earth.
Plus, the visuals are every anime lover's dream come true. If you aren't convinced, I stand by the statement I made below. Shang-Chi is all the proof you need that a live-action Dragon Ball film could be made and made well.
Shang-Chi is proof that a good Dragon Ball film can be made.

— marc (@marctammer) September 4, 2021
If you aren't sold on the concept, I would encourage you to reflect on just why that is, as each member of the cast, which consists of talents such as Simu Liu, Awkwafina, Meng'er Zhang, Fala Chen, Florian Munteanu, Benedict Wong, Michelle Yeoh, Ben Kingsley, and Tony Leung, is an inspiration to watch on-screen whether they are delivering a thought-provoking monologue about love and life, or fighting for what they believe in with fist and foot. Everything in this film just works and it feels fresh, and it should feel that way, especially to anyone who struggles with appreciating previous Marvel Cinematic films due to such a vanilla experience (but seriously, who hates vanilla?).
Director Destin Daniel Cretton doesn't have a large resume of films to his name but Shang-Chi and the Legend of the Ten Rings definitely prove that Cretton is a prodigy of sorts to nail such a monumental film in such a massive franchise. We don't know what is like to direct a film in the MCU from personal experience but we assume it is no easy feat, yet somehow he absolutely crushed it without missing a beat (rhyme not intended).
Whether you are a fan of the MCU or not, whether you are a fan of martial arts films or not, you have to see Shang-Chi and the Legend of the Ten Rings. If you simply like movies and seeing them in the theater, this should be your priority.