During BlizzCon 2019, it was revealed that Blizzard's wildly popular team-based FPS game Overwatch will be getting a sequel. This announcement was made through a tear-inducing trailer where the Overwatch team finally reassembles.
Overwatch 2 will have new heroes, such as the franchise's first black woman hero Sojurn (below), maps, and modes, including story missions, something most criticized for not being in the original game.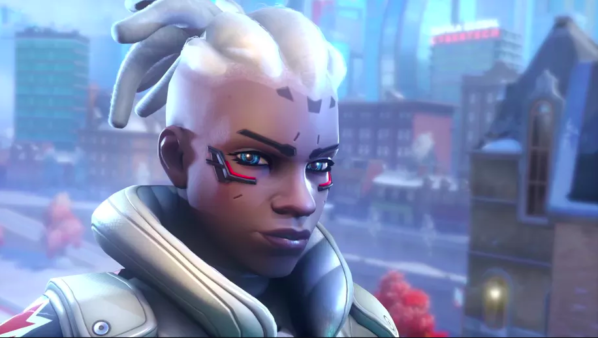 Blizzard went on to show off the story missions, which seem to include cutscenes! (Something else missing from the original game.)
Perhaps the most interesting part of Overwatch 2 is how the game is compatible with the first game. Game director Jeff Kaplan explained at BlizzCon that Overwatch and its sequel will be "a shared multiplayer environment where no one gets left behind." This seemingly means players who keep playing the original Overwatch will still have access to the new heroes, maps, and skins that Overwatch 2 players will receive, meaning additional modes like the story missions are the key differentiator between the two games.
While an interesting business model, as Overwatch 2 now feels like DLC in more ways than an actual sequel, we're excited about story content, and if the sequel means we keep getting Pixar-quality cinematics, we're in.
Overwatch 2 is coming to PC, PS4, Xbox One, and Nintendo Switch.