Jason Momoa is leading the DC Extended Universe (DCEU) with the highest-grossing film of the series with Aquaman, which grossed over $1.1 billion at the box office. However, it would not be a stretch to think that he could join the MCU someday, and we know just the role he could play.
Earlier this year, Momoa discussed how he met with the Russo brothers to play an undisclosed role in the MCU as a villain, and even auditioned for an alleged different role in Guardians of the Galaxy, although the Aquaman actor was tight-lipped about which role (most likely Drax).
However, with all the rumors going on about the next major Spider-Man villain after Far From Home, many buzzing about the possibility of Kraven the Hunter, we can't help but feel that Momoa would be the perfect fit.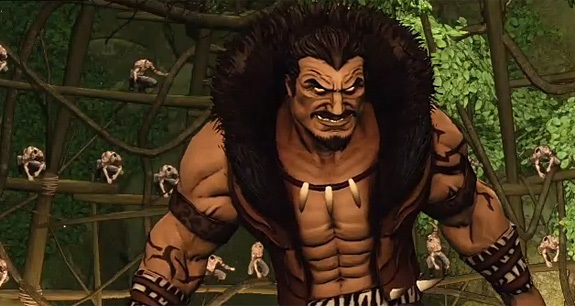 We previously reported that among these rumors were the possibility of Kraven having Wakanda origins, with Mustafa Shakir (Luke Cage, Cowboy Bebop) fan art being done by the one and only Boss Logic. However, while we love Shakir and feel like he would be incredible in the role, we also feel like Momoa would fit the role equally as well.
After his successful and somewhat short-lived role in Game of Thrones as Khal Drogo, the savagery the actor managed to portray on-screen showcased just what we would expect from Kraven the Hunter.
Despite having auditioned for an undisclosed role in Guardians and meeting with the Russo Bros. in another undisclosed role as a villain (to which Momoa stated this was the best meeting in the business that he ever had), Momoa has expressed that he would like to throw his hat in the ring as another heavy hitter in the Marvel universe as the X-Men's Wolverine. Not a terrible choice, but we still stand firm in that we believe he would be a much better Kraven the Hunter. However, he may have his hands full carrying the weight of the DCEU on the silver screen with his role as Aquaman.