HBO Max is another addition to the quickly growing list of new(ish) streaming services that will be available within the next year or so. It seems that nearly every network out there on standard cable is either marketing their own service, working on partnering with another service, or trying to get their own platform off the ground. But why should you care about HBO Max?
For many people, HBO NOW, which costs the same as Max at $14.99/month USD, is enough to accompany Netflix and Hulu, and maybe one or two more streaming services. So how can you switch, and if you don't have HBO at all, why would you get this one? Well, let's break it down.
HBOGO: This is the service that allows you to login on-demand or online in some manner if you pay for HBO as a part of your dish or cable service.
HBO NOW: This is the service that is standalone for $14.99/month, initially launched through Apple services but is not available on any internet platform.
HBO Max: This is the service that is basically HBO NOW, but with exclusive content made just for Max. Same price, same content as NOW, but with a whole lot more original movies, documentaries, tv, etc.
Max launches next year in May, and if you have HBO NOW at present, you won't be getting HBO Max. According to the FAQ for HBO Max, the way to get HBO Max for no additional charge, is to be a new subscriber, paying directly through the HBONOW.com website, as opposed to those who signed up with a third-party service, like Apple, when it first launched. Currently, I get HBONOW through payments made directly to Apple, and thus I would not be eligible for HBO Max unless I canceled my current service with Apple, and signed up directly through HBO and cut out the middle-man. Which I am probably going to do at some point.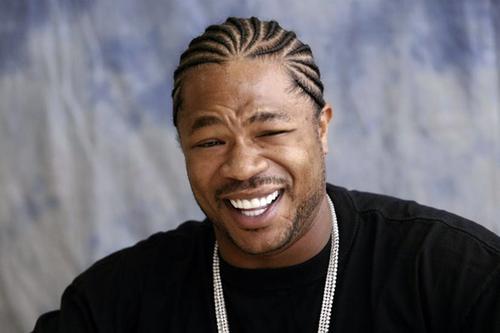 HBO did state that this is just how things are set up for now, and the verbiage there sounds rather ambiguous, suggesting this could change at some point. The FAQ states that the upgrade is "not currently available to HBO subscribers that obtain their subscriptions through third-party providers that are authorized to distribute the HBO Now service".
Other customers are eligible for HBO Max at no extra charge, such as those who pay for AT&T's U-Verse. Check out the FAQ for complete details on what subscribers and services meet the necessary eligibility.
As for the exclusive originals content (unlike Game of Thrones, which is on HBO but can be watched on other streaming platforms like Hulu with the HBO add-on), expect to see shows and films that are only available on HBO Max and nowhere else, such as the recently reported Green Lantern series by Greg Berlanti.
In addition to exclusive original content, South Park is joining HBO Max and will be exclusive to the service, meaning it will no longer be available on Hulu. Additionally, Rick and Morty is reportedly coming to HBO Max, but it will not be exclusive and will remain on Hulu.
If you have HBO Now through Apple or any other third-part vendor authorized to sell you HBO, you might as well cancel it and sign-up again through HBONOW.com. This will give you Max when it goes live at no extra charge. For those on the fence about HBO? Either sign-up and enjoy what you want now for the same price as Max when it launches in just over six months, or wait. It's the same price either way.