Over the weekend I found that I had several hours of free time and decided to pop over to my local theater to check out Free Guy, the latest Ryan Reynolds flick that everyone can't seem to stop talking about. I will say up front that I expected the movie to be entertaining given its premise, funny given the cast, and clever given that it's Ryan Reynolds. And I was right- it is all of the above and then some.
Personally, I have never been a fan of long-winded reviews so I will get straight to the point with what you want to know- the movie is good but maybe not on the same scale as you would measure films like The Departed or A Beautiful Mind, something that Free Guy never suggested it wanted to be. Rather, Free Guy is funny, silly, absurd, charming, delightful, and entertaining from start to finish while also full of the many Reynolds-isms you come to love and expect from Ryan when he is delivering sharp, witty one-liners.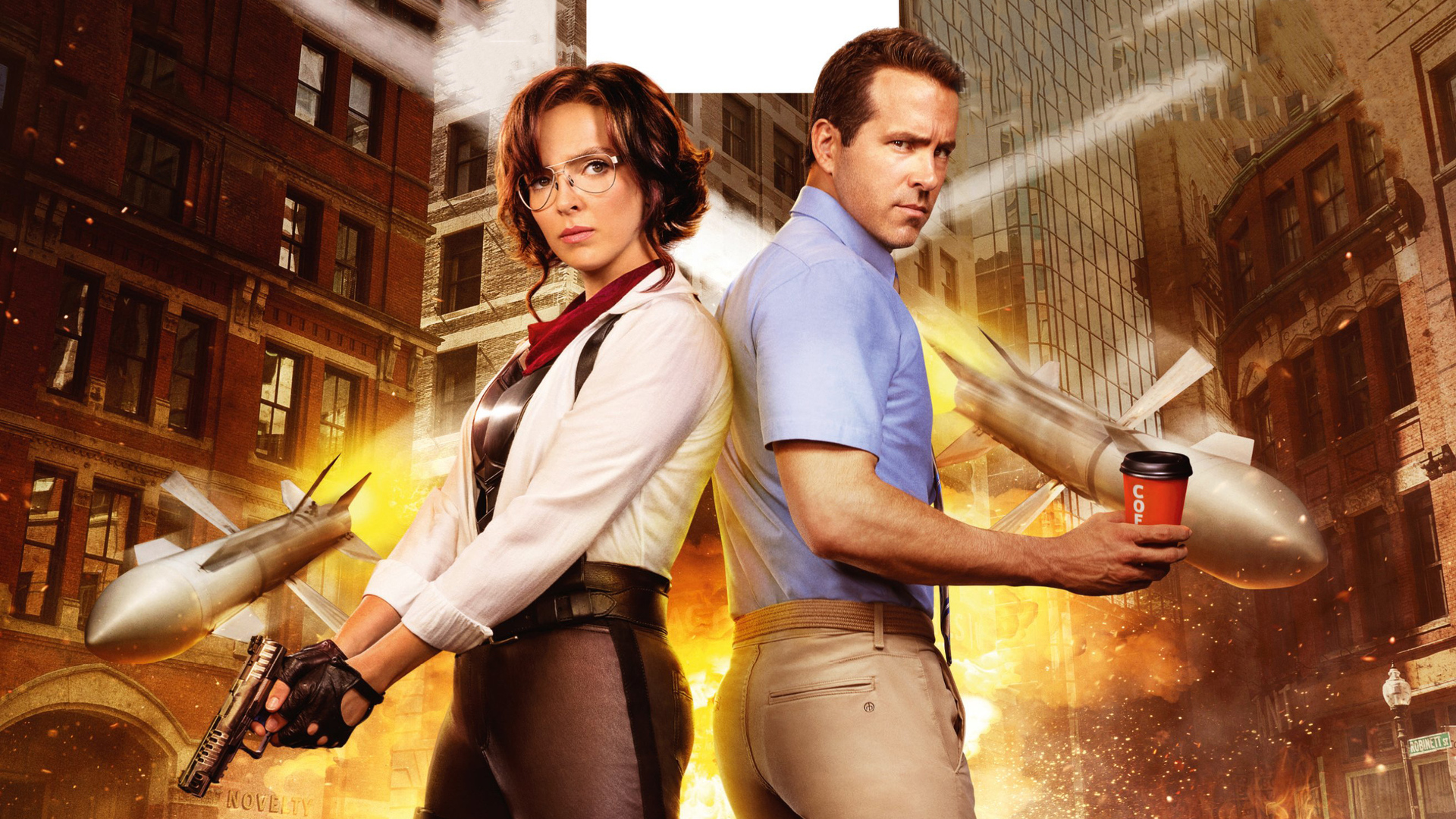 The only downside of the film is some of the cameos. Without spoiling anything, some are truly hilarious and well done but then there are others that come from popular Twitch streamers that felt a little… "how do you do, fellow kids" to me. I get why they were there and maybe they needed to be given the material but it just made me eye-roll seeing the likes of Fortnite streamers in this movie. You will see what I mean.
As far as the plot goes, it's a little silly, like I said but everything is here. You have an NPC named Guy (Reynolds) inside an RPG Simulator who becomes self-aware. Guy then befriends Maddie, who goes by MolotovGirl (Jodie Comer) inside the game, Free City. While Guy is trying to live his life not realizing he is an NPC, MolotovGirl is exploring the in-game world trying to find evidence that her code and programming were used illegally to make the game. Guy eventually falls in love with MolotovGirl and works hard to 'level up' to impress her not realizing that she is a real person playing a game. The two embark on a unique partnership while trying to find answers before big bad corporate CEO Antwon (Taika Waititi) can stop them. Without saying too much more, the film is filled with hilarious jokes, cute romance, intrigue, cameos, game references, and everything you need to deliver a worthwhile movie-going experience.
To get to the point; if you like Ryan Reynolds you will absolutely enjoy Free Guy. While not necessarily a 'Best Picture Worthy' film, it is a great movie that succeeds at all of its endeavors and if nothing else, pulls you away from the stresses of the real world and brings you into its own virtual realm where you can forget your woes for a couple of hours and just enjoy an over-priced soda and bucket of popcorn while laughing and being entertained until the credits roll.
Free Guy is out now in theaters and stars Ryan Reynolds, Jodie Comer, Lil Rel Howery, Utkarsh Ambudkar, Joe Keery, and Taika Waititi.