Destiny fans are anxiously in wait hoping for any additional teasers from developer Bungie ahead of their highly anticipated showcase scheduled later this month on August 23rd. And while Bungie remains mostly silent outside of expressing their excitement, a possible reveal to a fifth subclass may have been accidentally leaked ahead of schedule by one of Bungie's very own.
The leak, which you can see below courtesy of @DestinyTwoLeaks, shows a new color and design for a possible new subclass we have not seen before. The legitimacy of the leak seems to be all but confirmed as it came from a Bungie artist who later took the post down as it started making the rounds. Unfortunately, the leak does not show the subclass in action, just the HUD accompanying a Finisher against a Dreg that the Bungie artist was trying to demonstrate, likely without realizing the subclass was visible in the clip.
Video apparently shows new super logo and three melees

This was posted on an Employee's art station account pic.twitter.com/2shsJ7lOOb

— Destiny Leaks (@D2Leaks) August 9, 2022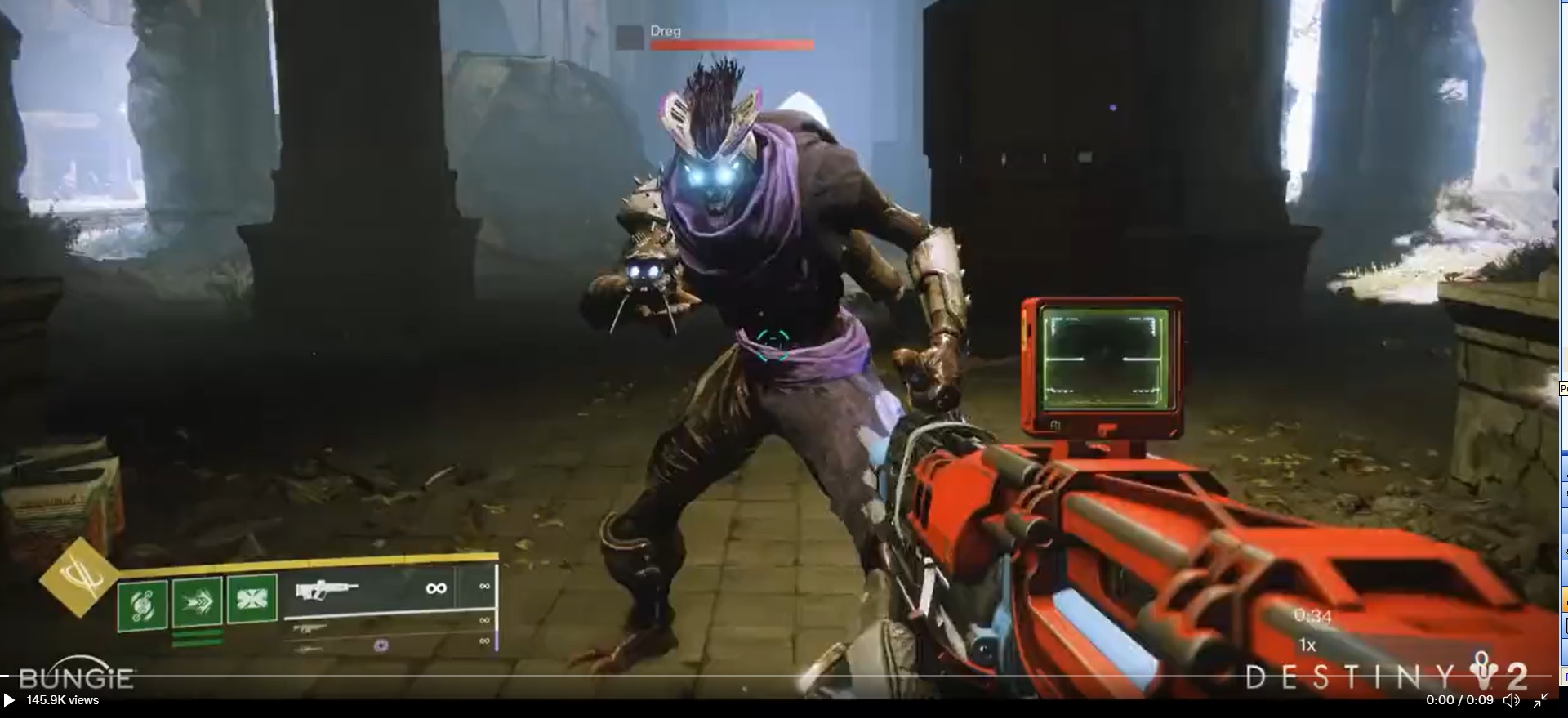 Some wondered whether or not the color pallet of the subclass was due to a change in the settings, perhaps a colorblind mode or other accessibility feature. However, fans were quick to point out that any changes to the settings would not impact the colors in that way to the HUD, nor would they change any of the icons, specifically with the Super icon there and the unusual three melee chargers. However, there is the chance that it could just be a placeholder symbol but the fact that the Bungie employee/artist took the post down afterward suggests that this isn't the case at all and with very little to doubt, amongst a myriad of rumors and Patebin leaks, it would appear that this is indeed a new subclass after all.
Last year in July, a massive Pastebin leak revealed a ton of forthcoming stuff about Destiny 2's 14th and 15th seasons including nerfs, buffs, Raid details, Strikes, and a lot more (check out details of the Pastebin here). The leaks included tons of details about the Witch Queen expansion, all of which pretty much happened except for an alleged new subclass referred to as "vapour". This suggests that a plan for a fifth subclass had its release window set for the Witch Queen expansion in Bungie's mind but for whatever reason, it was pushed back to a later date. Many fans suspect that this new green acid/poison subclass will arrive in the next big expansion, Lightfall which is expected to get a big showcase on August 23rd.
Destiny 2 is coming off of its Solstice event and getting ready for another big expansion in Lightfall, the second to last expansion planned for Destiny 2, the last expansion being The Final Shape. Whether or not this new subclass is coming in Lightfall, or if its finalized in-game name will be called "vapour" is yet to be confirmed but chances are, we will have a better idea during this month's upcoming showcase scheduled for August 23rd.