Earlier today, the official Dead Space Twitter account shared that the Steam page for the highly-anticipated Dead Space Remake is live now. The Tweet also reaffirmed what we figured, that the game would not be out for last-gen consoles.
Something's lurking its way into your wishlist…#DeadSpace will be available on:
– PlayStation®5
– Xbox Series X|S
– Steam
– Epic Games Store
– Origin / EA app pic.twitter.com/z4M0PSQoCh

— Dead Space (@deadspace) September 6, 2022
About
The sci-fi, survival-horror classic Dead Space™ returns, completely rebuilt from the ground up to offer a deeper and more immersive experience. Harnessing the power of the Frostbite™ game engine, this remake brings jaw-dropping visual fidelity, suspenseful atmospheric audio, and improvements to gameplay while staying faithful to the original game's thrilling vision.
Isaac Clarke is an everyman engineer on a mission to repair a vast Planet Cracker-class ship, the USG Ishimura, only to discover something has gone horribly wrong. The ship's crew has been slaughtered and Isaac's beloved partner, Nicole, is lost somewhere on board.
Now alone and armed with only his engineering tools and skills, Isaac races to uncover the nightmarish mystery of what happened aboard the Ishimura in hopes of finding Nicole. Trapped with hostile creatures called Necromorphs, Isaac faces a battle for survival not only against the escalating terrors of the ship but his own crumbling sanity.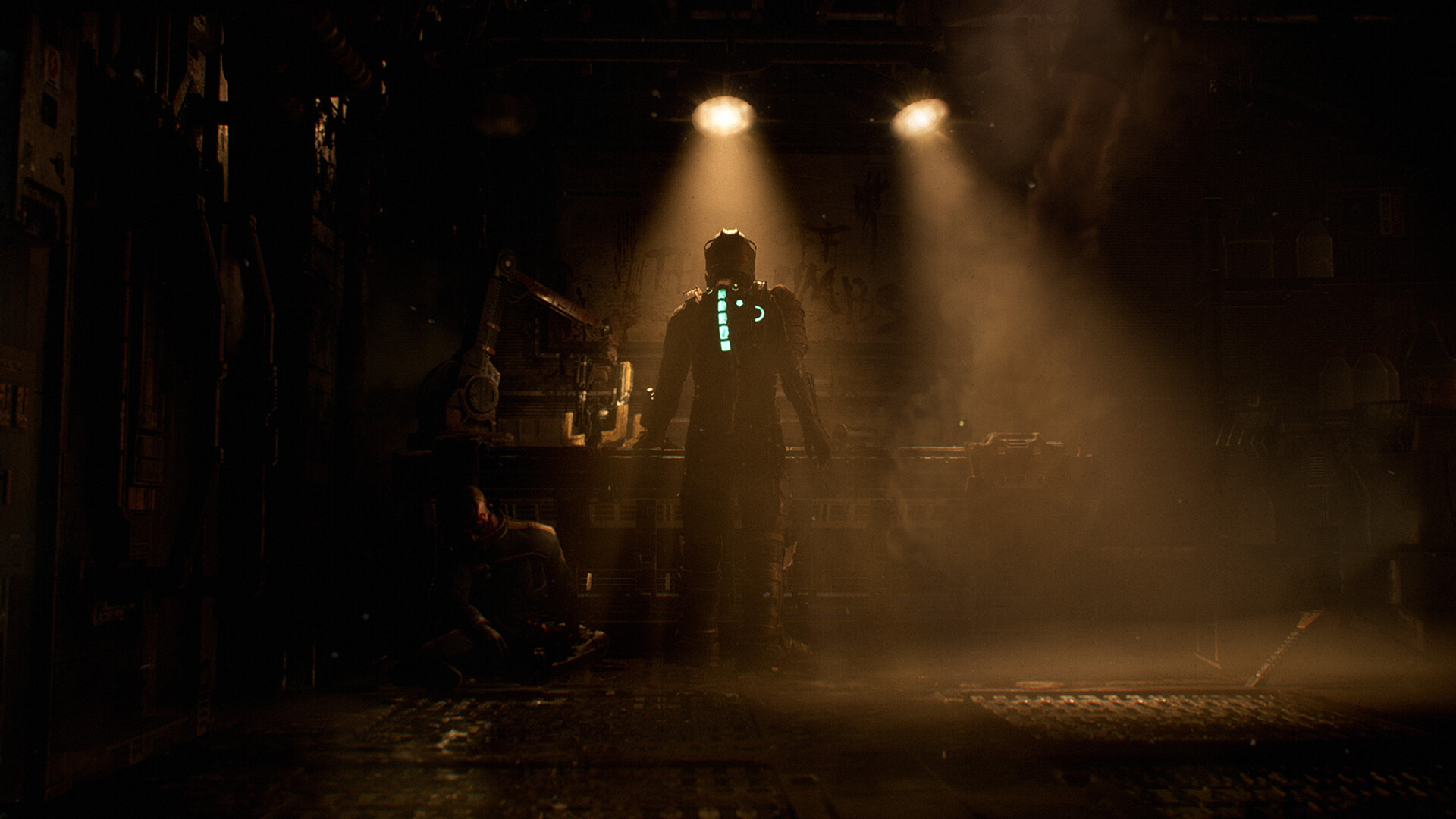 The Dead Space Remake is scheduled to release this coming January, at least according to the Pinned Tweet on the official Dead Space Twitter page, but the date is listed as "COMING SOON" on Steam. We figure a delay is imminent but that is fine by us. You can't rush perfection.
While the Steam page for Dead Space is up today, most of the system requirements are still listed as TBD. Details on the OS, Processor, and Memory are available but things like Graphics, Sound Card, and anything additional are still notably absent.
Add Dead Space to your wishlist by clicking on the widget below or you can head over to the official Steam page by clicking [here]