Eric Kripke may not be a household name, but he is the showrunner for one of the most popular and talked about television shows streaming to your devices right now- The Boys. Kripke, who sat down with Variety and EW last week to discuss the present and future of the show, had a lot of interesting information to share about how newcomer Jensen Ackles will fit into the world of Vought and just how that role came to be.
In the world of The Boys, Ackles plays Soldier Boy, the world's first superhero and a prominent figure during World War II. The character has not made an on-screen debut just yet but was first mentioned in a conversation between Stan Edgar (Giancarlo Esposito) and Homelander (Antony Starr) early on in season two. And while the version of Soldier Boy in the comics is a bit of a coward, the on-screen version will be quite different but unfortunately, won't be a hero, as Kripke explains to Variety.
"I think anyone expecting Jensen to show up and be a good guy, they will be disappointed. I'll say that! [Laughs] In the comics he's mostly just kind of bumbling and subservient to Homelander, I would say. As we're writing him in this, we're getting to really talk about the history of Vought because he's like John Wayne: He's one of these guys that's been around for decades of Vought history. And he was Homelander before Homelander, so he's from a different era, but he's got the ego and the ambition — it just comes across in a different way because he's from a different time."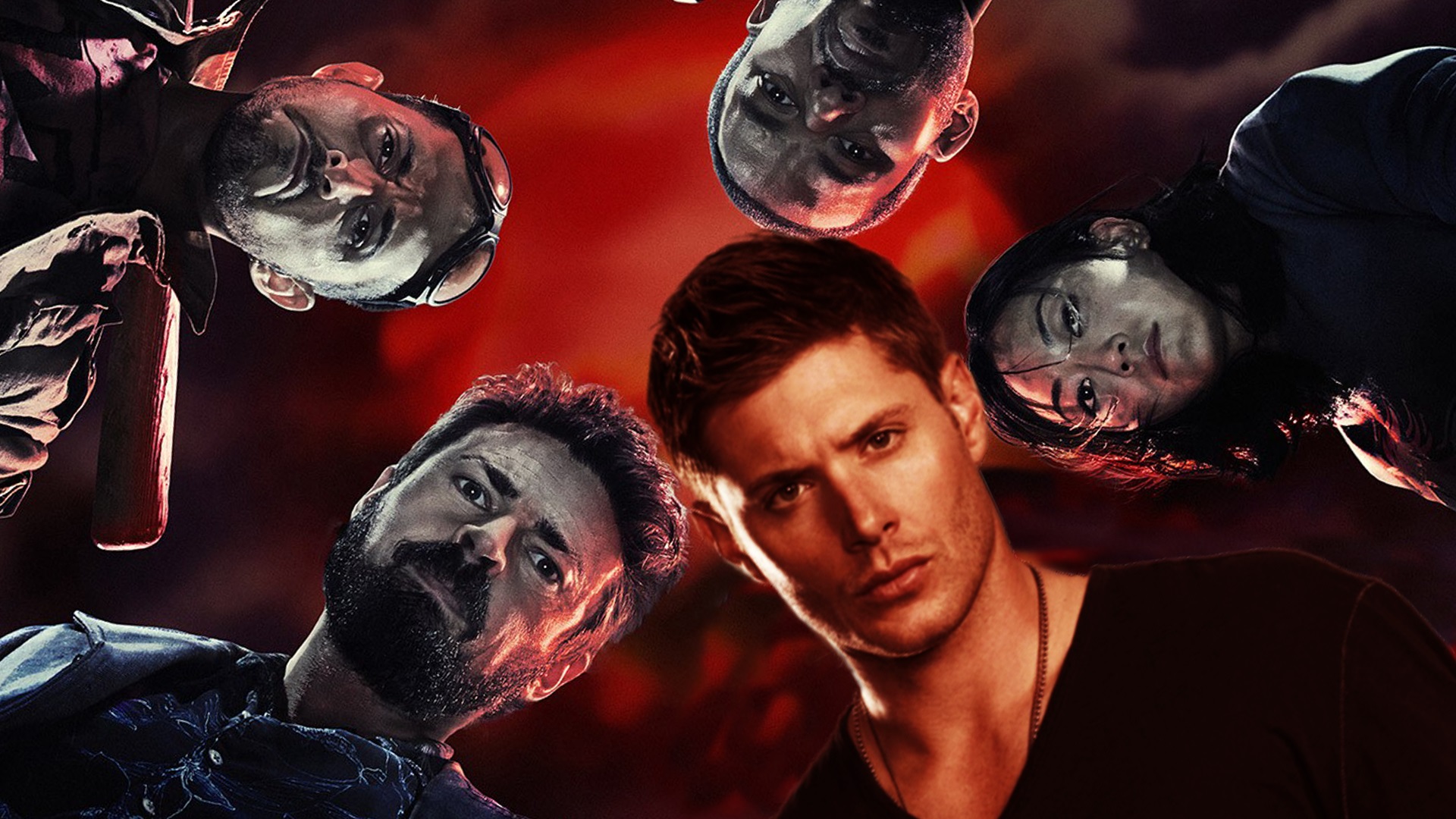 I can't say that I am personally disappointed with this news, as I like the concept of heroes being perfect on-camera and then terrible behind the scenes as it makes for a far more interesting juxtaposition between other superhero franchises these days. That said, it seems rather hard to find any superhero under Vought that isn't a complete psycho or self-serving narcissist, save for Starlight and maybe a few forgettable others.
Kripke's week was chalked full of interviews that created some fascinating dialog about the show, as he further chatted with Entertainment Weekly, in regards to just how Ackles landed this role. Apparently, Jensen had reached out to Kripke about an unrelated project and Kripke simply pitched to him the idea of joining The Boys as Soldier Boy. At first, Kripke assumed he would turn it down since Ackles has spent a decade and a half on Supernatural and could probably use a break. Much to Kripke's delight, that wasn't the case.
"He texted me back in three minutes and said, 'I definitely want to do this!' Within a week he was booked, but it wouldn't have happened if he hadn't just randomly called. I hadn't talked to him in months."
The funny thing to point out here is that Soldier Boy is Vought's version of Captain America, a role that Jensen Ackles actually tried out for but lost to Chris Evans. So, funny how the universe works in such mysterious ways by landing Ackles in a role such as this for a superhero show that is taking the entertainment world by storm.
The full interviews with both Variety and EW are a great read, and we highly recommend checking them out but be warned as they are filled to the brim with spoilers and may ruin some shocking moments for you, especially in regards to the history between Soldier Boy, Vought, The Seven, and Homelander in particular. And while the comic and small-screen versions of Soldier Boy will assuredly be different, dramatically so, in fact, there are still some significant bits and pieces being pulled from the comics and brought to your television when season 3 kicks off, presumably in the later half of 2021.