As a fan of the Mighty Morphin Power Rangers, I am no stranger to obscure, off-the-wall concepts or manifestations that involve the heroes of Angel Grove. However, never in my life would I have ever considered the possibility of a crossover between the Rangers and Freddy Krueger. Now, I have writer Stephen Harber to thank for that.
Power Rangers: A Nightmare on Elm Street is a wild concept from Harber that not only pits the Rangers against Freddy but Jason Voorhees of Friday the 13th and Pinhead of the Hellraiser franchise, respectively. Along with artwork by Francisco Silva Mauriz and coloring by James Zark, the story involves Rita Repulsa and Lord Zedd summoning horror icons from these teen slasher flicks to bring destruction and slaughter to Angel Grove. Bulk and Skull are the first two of Freddy's victims before setting sights on the dreams turned nightmares of the Power Rangers themselves.
If you are a fan of Power Rangers and horror, you definitely need to check out Power Rangers: A Nightmare on Elm Street. I cannot stress how much I love projects like this. https://t.co/XMSiLFagKy pic.twitter.com/K0lwywI4Bv

— Johnathan Allen (@ComicBookMan) November 3, 2020
This fan-made comic series has three issues so far, with a fourth coming this Thanksgiving, which you can read for free on the official website here. The home page of the site is easy to navigate through the various pages and issues but be warned not to skip ahead as it also shows off spoilers on the covers for each issue featuring the likes of Freddy and Jason and then some. Of course, the Rangers aren't the only ones to appear in this crossover event, but you will have to read the current three issues for yourself to see what we mean.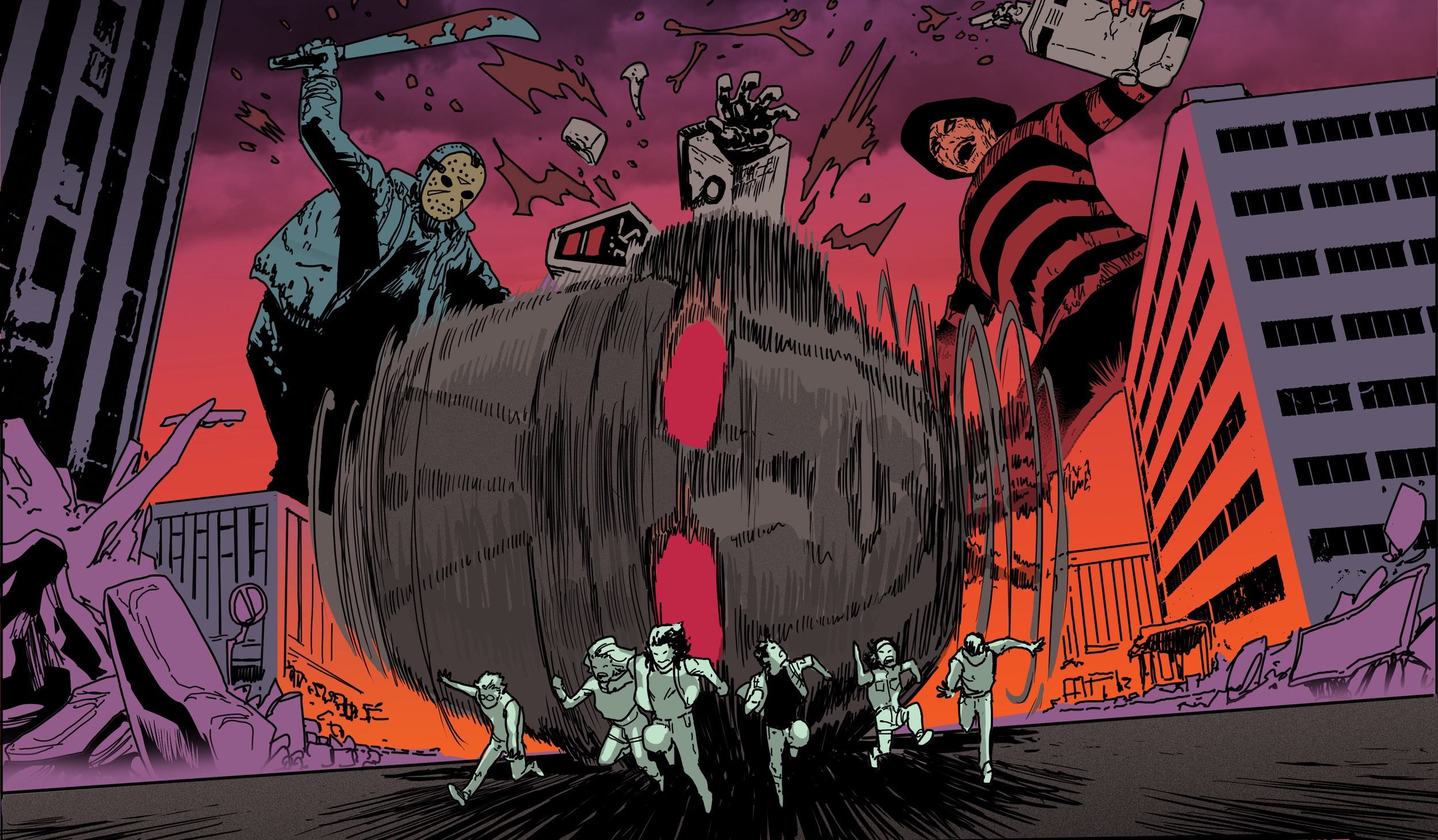 Stephen Harber recently discussed the inspiration for this fan-made comic, and why he, as a fan of both Freddy and the Power Rangers, felt that it needed to be made. He talks about how the villains in the Power Rangers universe all sort of have traits of Freddy. They are vile, often grotesque monsters with various unique abilities that are always used for evil, but they often also maintain a bit of that childish fart-like humor, much like Krueger in the A Nightmare on Elm Street franchise. Harber adds that A Nightmare on Elm Street 3: Dream Warriors heavily influenced the story of the Rangers crossover series and that he wanted to "give them more exposure", which is a major theme and plot point within the comic. We can't say any more than that, though.
We won't discuss any further details of the fan-made comic series as it will give too much away with spoilers, but we highly suggest you check it out when you get the chance. Even though this comic series is fan-made, it looks professional as heck and the story is actually very well done.
Power Rangers: A Nightmare on Elm Street truly is one for the record books, and we can't believe this insane crossover worked out so well, considering the nature of the source materials. Just be warned, though. This comic series is not only violent but gory as hell and is truly nothing like anything you have ever read before.