Years after the events of Light Yagami's Kira and L facing off against one another, and the death of both, the world has become a very different place. The public and police alike are aware of Shinigami and Death Notes and all the supernatural forces that go along with them. Global security has been boosted to a level where Light's run as Kira would be far more difficult to pull off and many are on edge. However, things are about to change.
Now, the Death Note belonging to Ryuk has made its way to earth once again after Ryuk purposely brings it there and the Note has reached the hands of Minoru Tanaka, a youth with an intellect and a very different purpose in mind for the Death Note- he is going to sell it.
Death Note Special One-Shot: The world's thrown into chaos when Ryuk goes apple hunting! Read it FREE from the official source! https://t.co/iBf1t0pv2V pic.twitter.com/UZL10GfEF5

— Shonen Jump (@shonenjump) February 3, 2020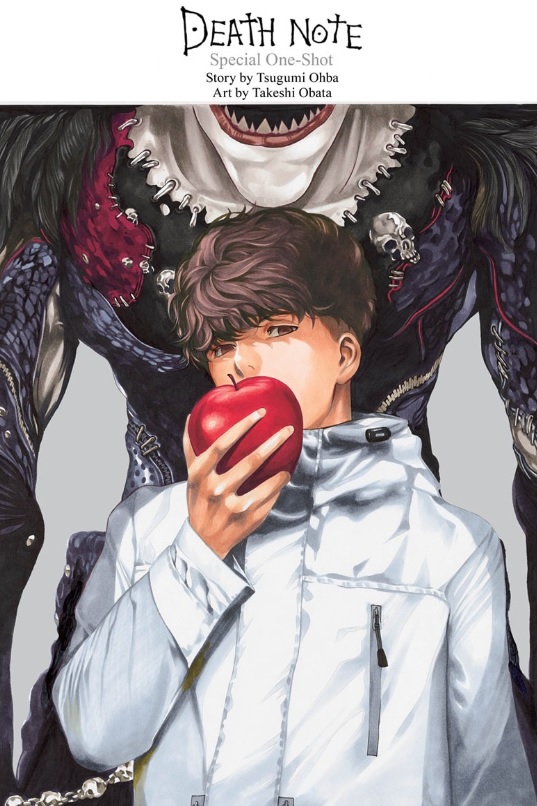 VIZ is hosting the 88-page sequel for free on their website, which you can read here for yourself. The art and style are the same as what you would expect from Tsugumi Ohba and Takeshi Obata, and we can't wait to dive into and return to this world.